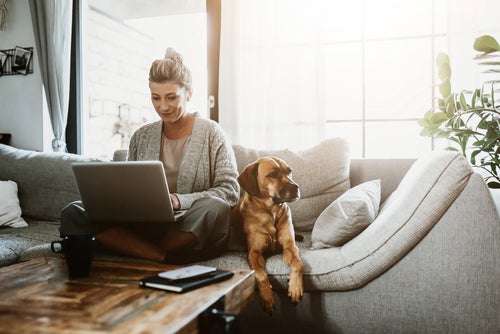 If you're shopping for a home warranty to protect your home investment, you may come across some terminology you need more clarification on. Make the search easier with our complete list of home warranty terms, which are explained in detail, so you know exactly what to expect from American Home Shield®.
Here are some common home warranty phrases listed alphabetically.
Add-ons
With add-on coverage, you can customize your American Home Shield® home warranty plan—because we realize that every household has different needs. All our plans offer add-ons for your
Well pump

Septic pump

Aboveground pool or spa components

Roof leak repair*

Guest or rental units under 750 square feet

Home electronics, like laptops, TVs, printers, headphones, and more
*Not available in Hawaii
Appliance home warranty coverage
This type of coverage is included in our ShieldGold™ and ShieldPlatinum™ home service plans and covers kitchen and laundry appliances like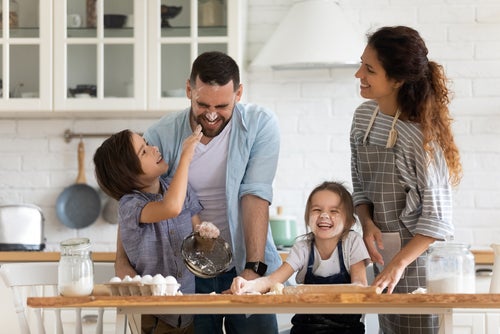 Code violations
Making sure your house is up to code can be a rigorous and often expensive process—and sometimes you don't know something is in violation unless you get a system or appliance repaired. Under the ShieldPlatinum™ plan, if a Pro sent to your house realizes certain covered equipment needs to be relocated or modified to bring them up to code, you'll get up to $250 per contract term for fixing the violation, permit fees, and modification costs.
This benefit does not apply to ShieldSilver™ or ShieldGold™ plans.
Pros
American Home Shield has a vast network of Pros local to you who come to your home once you place a service request and pay your Service Fee. These are qualified, independent Pros ready to diagnose covered home system and appliance breakdowns—so you can get back to running your household.
Coverage limits
Coverage limits refer to the cap on the dollar amount each plan will pay out for covered repairs or replacements per contract term. This home warranty terminology is very important to understand your specific plan.
With appliances, coverage limits vary. The ShieldGold™ plan allows for $2,000 per covered appliance to repair or replace it. With the ShieldPlatinum™ plan, members can enjoy $4,000 per covered appliance, as well as a $1,000 coverage limit for roof leak repair and $250 for permits, code violations, and modifications. ShieldPlatinum™ also includes one free pre-season tune-up, which usually costs ShieldSilver™ and ShieldGold™ members $75-$100 per tune-up.
Most home warranty companies have coverage limits in place. American Home Shield keeps coverage limits competitive and reasonable in the current market.
Duplicate coverage
Do you have an extra fridge in your fully enclosed garage or two A/C units? As long as they are under the same roof, the ShieldGold™ or ShieldPlatinum™ plan will cover both items.
Home warranty
A home warranty is a year-long home service plan that helps cover the cost to repair or replace covered parts of home systems and appliances that malfunction due to normal, everyday use.
What is a home warranty from American Home Shield? We offer coverage for parts of up to 23 home systems and appliances, as well as discounted maintenance services for seasonal HVAC tune-ups and air filters. Each home warranty policy provides one year of coverage, with the option of a home warranty renewal once your contract ends. We also have add-on coverage to help you customize your plan to fit your household needs.
Home systems coverage
This type of coverage spans all three American Home Shield® home warranty plans. The following are the types of home systems we cover:
Heating systems, including heat pumps, geothermal systems, wall-mounted heaters, and forced-air systems

Air conditioning systems, including wall air conditioners, geothermal units, mini-splits, and ducted central electric split and package units

Electrical systems, including interior electrical lines, doorbells, ceiling fans, garage door openers, and the fuse panel box and main breaker

Plumbing system, including conventional and tankless water heaters, toilets, valves, and faucets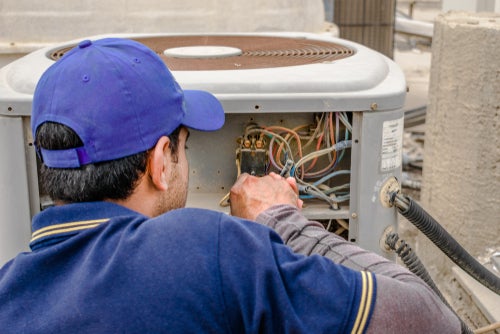 Home warranty plans
Home warranty plans summarize the levels of protection you can choose from. Our plans include three tiers of coverage:
ShieldSilver Plan™: This is our most basic plan, which covers parts of 14 major systems in the heating and cooling, electrical, and plumbing categories.
ShieldGold Plan™: This is our everyday plan, which offers all the benefits of the ShieldSilver™ plan but adds coverage for parts of 9 different laundry and kitchen appliances.

ShieldPlatinum Plan™: This plan offers the ultimate protection. You get coverage for parts of 23 systems and appliances, as well as perks like roof leak repair, a complimentary HVAC tune-up per contract term, unlimited refrigerant, double the appliance limits, and coverage for modifications, code requirements, and permits. It's the best investment we offer to protect your home.
Members
We use the term "members" because we think of our customers as a community. When you have a home warranty from American Home Shield, you are part of the AHS family. We've provided stellar service to our members for more than 50 years.
Modifications
Sometimes, modifications must be made to repair or replace the defective home system or appliance effectively. For ShieldPlatinum™ members, modifications (like gas or plumbing line extensions) will be covered, up to $250 per contract term. Non-ShieldPlatinum™ members will be responsible for the cost of any required modifications.
Permits
If modifications or upgrades to meet codes are needed when repairing or replacing a covered system or appliance, American Home Shield will cover the cost of the permits for ShieldPlatinum™ members up to $250 per contract term. For ShieldGold™ or ShieldSilver™ members, the cost of permits will rely on your pocketbooks.
Proper operating condition
This home warranty term refers to repairs or replacements. If you have recently purchased your home, you may have no idea about the state of the existing appliances and home systems, how they were installed, and if they are working properly; this is especially true if you had to forego a home inspection.
When covered items in your home experience a mechanical failure or general breakdowns due to normal wear and tear, we will help cover the cost to repair them, even if they've been improperly installed or previously repaired. And if we can't repair them, we'll replace them, subject to the limitations and exclusions of your contract. Our top priority is getting your hardworking home systems and appliances back in proper operating condition.
Real estate plans
If you are in the homebuying process, ask your real estate agent about including an American Home Shield® home warranty. They may be able to help negotiate a home warranty plan when you purchase the house. That means the seller would pay for a one-year real estate home warranty plan, which can help your household budget as you get settled into your new home. Consult your real estate agent to learn more.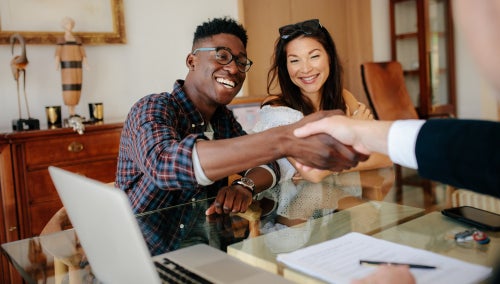 Service request
When an item malfunctions in your home, you'll submit a service request online through MyAccount, pay your Service Fee, and we'll help schedule a Pro to come to your home and diagnose the issue.
Shield Assurances
American Home Shield members can enjoy our Shield Assurances, no matter which plan they choose:
Older items, no matter their age—because we realize that every item's lifetime is different

Undetectable pre-existing conditions, no visual inspection required

Items without maintenance records

Breakdowns caused by lack of maintenance

Improper installations, repairs, or modifications

Malfunctions due to sediment, rust, or corrosion

Removal of old, defective items—we'll haul them away at no extra cost!

Duplicates of the same item, like that additional A/C unit or fridge
Service Fee
The Service Fee is the amount you pay when you submit a service request; then, we send a Pro out. (This type of fee is standard with most home service plans in the industry.) The Service Fee is what you'll pay per trade (e.g., plumbing or electrical) for a professional to diagnose your household problem, then fix or replace it subject to the limitations and exclusions of your contract.
Because we understand that every homeowner has a different budget, we let you choose the amount of your Service Fee from three options when you purchase your plan. Choose a higher fee to lower your monthly payment, or choose a lower fee to pay less when you request service. (Applicable fee applies per the terms of the contract for covered service requests. Plus, sales tax, where applicable.)
Waiting period
When you purchase your plan, there is a 30-day waiting period before you can submit a service request. Once the waiting period is complete, there is no limit to the number of service requests you can place during your contract term.
Wear and tear
Unlike traditional homeowners insurance, a home warranty is designed to help cover the cost of the inevitable—when your home systems and appliances succumb to normal wear and tear. Your home warranty plan won't cover issues caused by storm damage, fire damage, or floods—that's what homeowners insurance is for. Instead, we cover malfunctions that occur due to everyday wear and tear. You use your home systems and appliances daily, so it only makes sense to have home warranty coverage to help protect your budget.
Learn more about a home warranty vs. home insurance.
Workmanship guarantee
With our workmanship guarantee, you have 30 days to contact us regarding an issue with a completed repair. We'll send a Pro back out at no cost to you.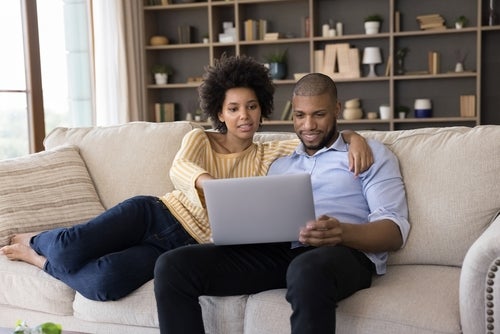 With a full understanding of home warranty terms, you are now armed with all the information you need to understand how American Home Shield® home warranty plans work. Learn more about why home warranties are worth it, and check out our pricing and plans today.