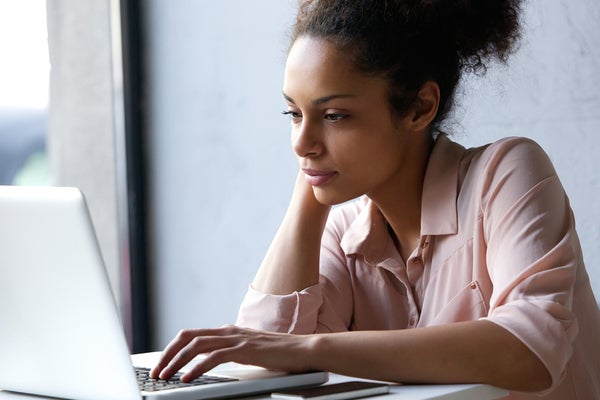 Now that you've signed up for an American Home Shield® home warranty, you may be wondering how soon you can put it to use after purchase. Does your home warranty coverage kick in right away, or is there a home warranty waiting period? If there is a waiting period, what exactly is it?
We're here to help answer these pressing questions and discuss the details of the American Home Shield warranty waiting period.
How Long is the Waiting Period for My AHS Home Warranty?
After signing up for a home warranty plan with American Home Shield, there is a 30-day home warranty waiting period before you can make service requests to repair or replace the covered parts of your home's malfunctioning systems and appliances.
Do I Need Service Records or a Home Inspection to Qualify for Service?
Service Records
We understand that you can't always have a pulse on everything malfunctioning in your home—particularly if you bought an older house with unknown pre-existing conditions. American Home Shield sets itself apart from some other home warranty companies by not requiring homeowners to produce maintenance records for their home's systems and appliances to qualify for home warranty coverage of those items.
Home warranty coverage with American Home Shield specifically includes coverage for items that break down due to prior insufficient maintenance. We also provide coverage for the breakdown of items due to rust or corrosion, sediment accumulation, incorrect installation, or mismatched indoor and outdoor units—either in capacity or efficiency for proper operation.
Home Inspections
Home inspections can be expensive and time-consuming. Since we value your time and money, we don't require that you have a home inspection before signing up for one of our home warranty plans—even though it's often a requirement with other home warranty companies. Our plans cover breakdowns caused by normal wear and tear after the 30-day home warranty waiting period.
However, you are welcome to get a home inspection to fully cover your bases and verify that your appliances and home systems are in good working order before your coverage begins. That will provide you with evidence that the system or appliance you're requesting service for was working or had an undetectable condition when your coverage began.
Are There Any Exceptions to the 30-Day Waiting Period?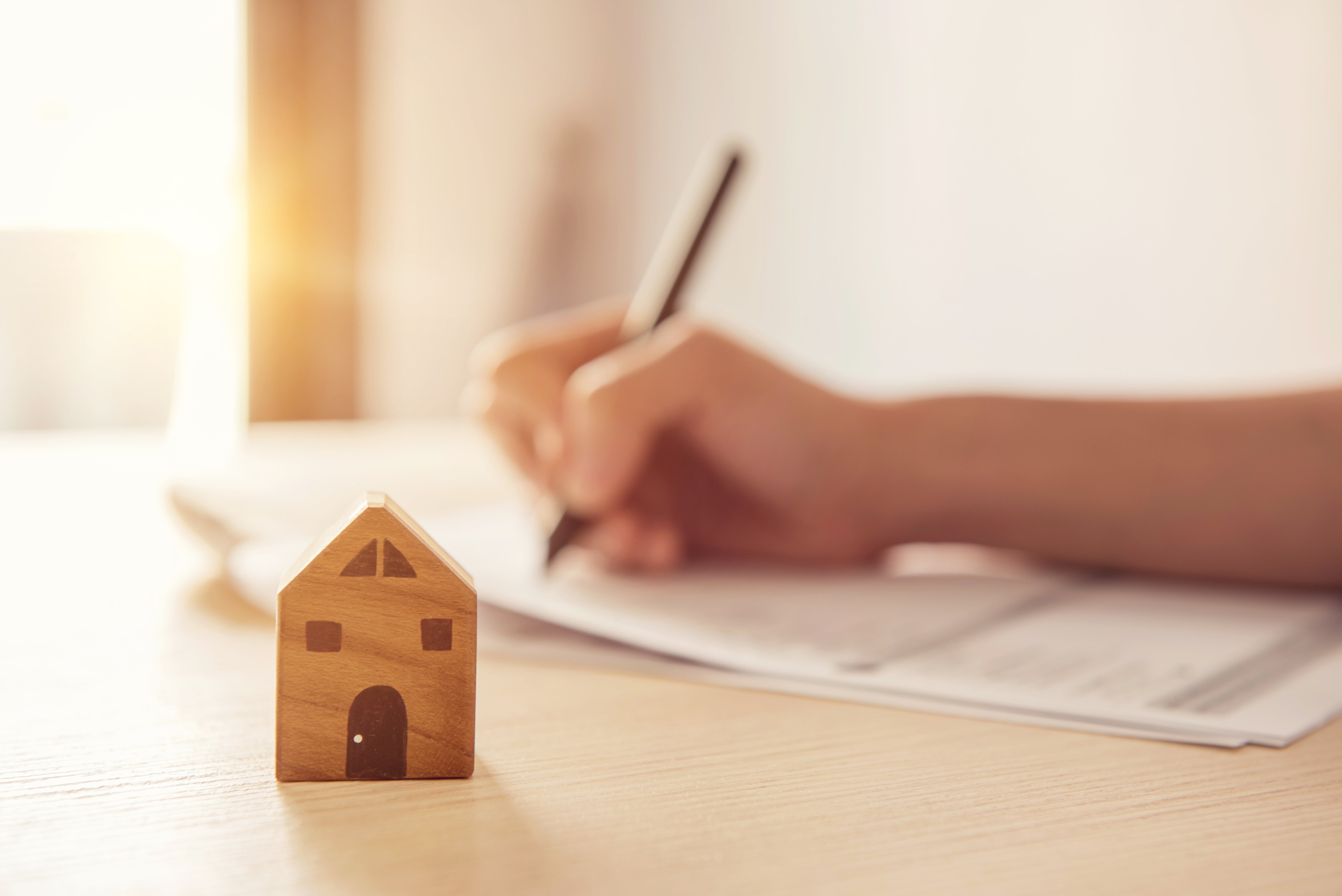 There are a few exceptions to the 30-day waiting period to begin your home warranty coverage:
Real estate transaction exemption. You may receive a home warranty plan as part of a real estate transaction as a gift from the seller or their agent, or you may negotiate a home warranty plan as part of the transaction. If this is your situation, you are exempt from the 30-day waiting period and can begin using your home warranty plan upon closing.
A visual inspection will not always illuminate any issues with your home systems or appliances. Similarly, a mechanical inspection (does it turn on and off?) will not always indicate that a system or appliance is malfunctioning. Older homes, systems, and appliances often have hidden defects. After moving, the last thing you want to do is pay out of pocket to repair or replace something in your new home. That's why buying or receiving an American Home Shield® home warranty as part of a real estate transaction is an especially good idea.
If you didn't buy or receive a home warranty plan as part of your real estate transaction, be sure to look into buying a warranty after closing; though, in this case, the 30-day waiting period won't be waived.
Plan renewal exemption. Another exemption to the 30-day waiting period is if you're renewing a home warranty plan. If you renew your home warranty plan at the end of the standard 12-month contract, your coverage will continue without a break, meaning you don't need to be concerned about a 30-day waiting period at the beginning of your renewed contract. Maintaining your coverage over time is the best way to protect your budget from the sudden, unexpected costs of covered breakdowns. So, if you're nearing renewal time, be sure to log in to your account and renew your plan to avoid an accidental lapse in coverage. If you set up automatic payments, we'll send next year's agreement at least 30 days before your current contract expires.
How Do I Request Service Using My American Home Shield® Home Warranty Plan?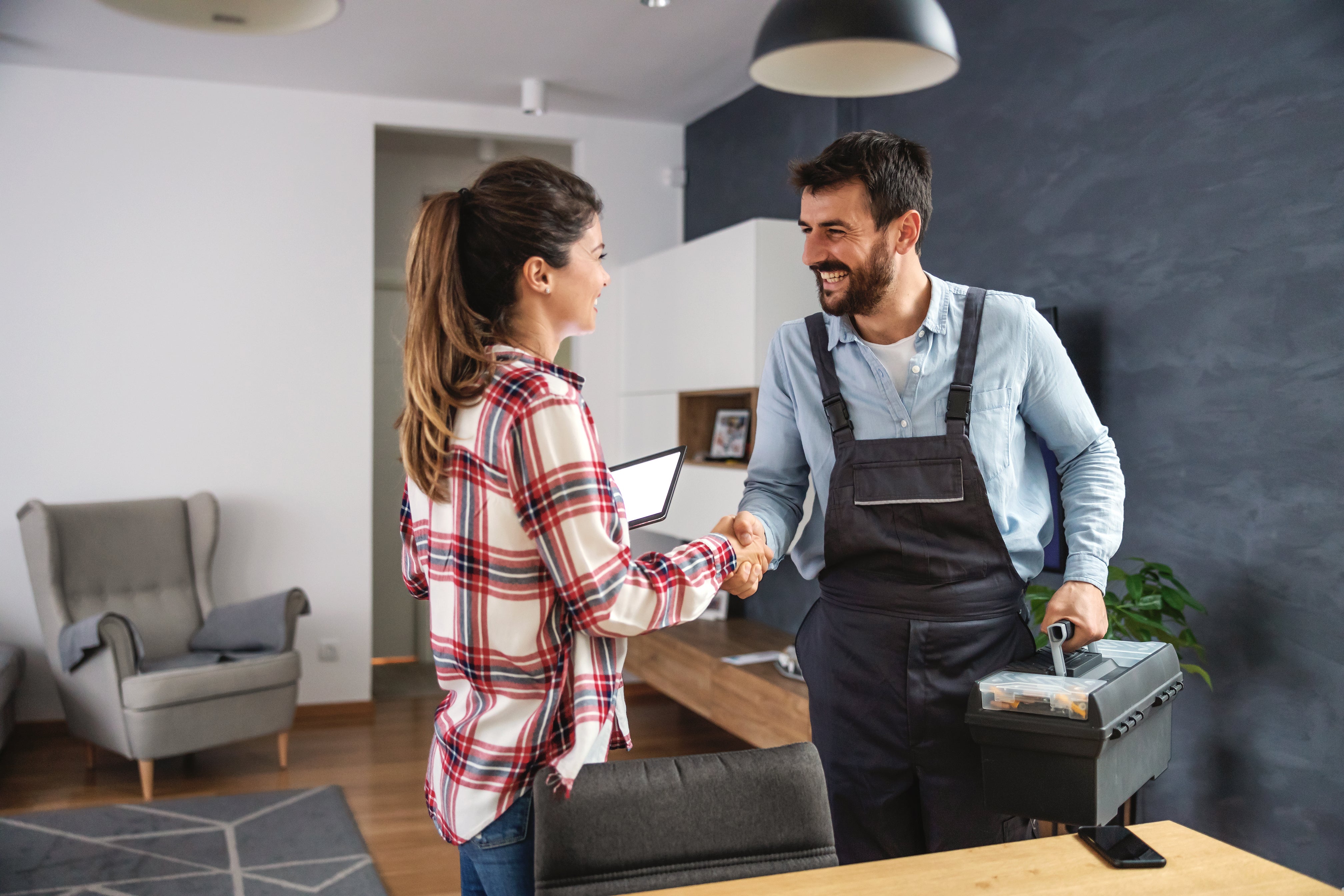 It's easy to make an American Home Shield service request. We know that options are important to you, so we provide more than one avenue for requesting service. One option is using MyAccount to request service online. Through MyAccount, you can also track your American Home Shield claims history and follow up with past requests as needed. Since home system and appliance breakdowns don't adhere to business hours, you can submit online service requests 24/7. You can also call our toll-free number to request service over the phone.
When you file a service request, you'll pay your Service Fee. Then, we'll assign a professional who will come to your home to diagnose your system or appliance issue and then repair the covered item or replace it if it can't be repaired, subject to the limitations and exclusions of your contract.
What Happens if My Service Professional Can't Fix My Appliance or Home System?
If you make an American Home Shield service request for an appliance or home system and your assigned service professional determines that the covered item cannot be repaired, that means it needs to be replaced, subject to the limitations and exclusions of your contract.
If a replacement is necessary, we will cover the cost of replacing your covered home system or appliance up to the coverage limit listed in your contract. Some replacements cost more than our home warranty plans can cover. When that happens, we'll pay up to the coverage limit, and you'll be responsible for covering the rest.
What if the Breakdown Recurs After My Service Visit?
It can be frustrating when your home system or appliance breaks down again after the service professional repaired it. American Home Shield offers members a 30-day workmanship guarantee on repairs performed by our third-party service professionals. This means that if you have an issue regarding your completed appliance or home system repair within 30 days of your original service, we'll send a contractor back out for free.
However, if it's after the 30 days, you'll need to make a second service request and pay another Service Fee. You can access your American Home Shield claims and requests for follow-up service through MyAccount.
Don't Wait to Get a Home Warranty.
A home warranty with American Home Shield covers parts of up to 23 of your home's systems and appliances. Even though home breakdowns might be inevitable, that doesn't mean you should stress about them. With comprehensive coverage and flexible home warranty costs, our plans can provide budget protection and give you peace of mind in your home—these are just a few of the reasons for getting a home warranty. Learn more about what's covered under a home warranty.
Now that you understand the American Home Shield waiting period, learn more about what a home warranty is and the difference between homeowners insurance vs. a home warranty.