How long do I have to wait before making a claim with my American Home Shield® Home Warranty? Learn about the waiting period with an AHS home warranty.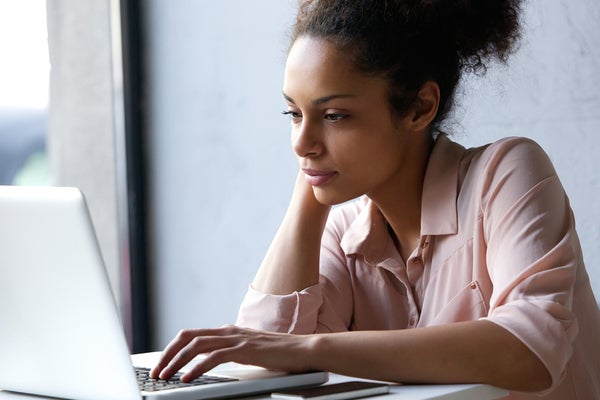 When you buy a home warranty with American Home Shield, there is a 30-day waiting period before you can make service requests and use your home warranty plan. If you bought or received your home warranty as part of a real estate contract, the 30-day waiting period is waived, so you can put in service requests right away. If you are renewing your home warranty plan and have no gap in protection, the 30-day waiting period does not apply.
Find out why American Home Shield has a waiting period for new members and learn what it means for your coverage.
Why Does American Home Shield Have a Waiting Period?
Like most home warranty companies, American Home Shield uses a waiting period to make sure the issue you need service for has occurred due to normal wear and tear within the plan period. The 30-day waiting period ensures that homeowners can't abuse our home warranty plans by purchasing coverage after something has already broken. Think of it as getting into a car accident in an uninsured vehicle, then buying car insurance and applying that coverage to the incident. Our waiting period helps us avoid fraud and keep costs down, so we can continue providing reasonably priced service to our members.
Do I Need Service Records or a Home Inspection to Qualify for
Service?
Unlike some home warranty companies, American Home Shield does not require homeowners to produce maintenance records for home systems and appliances in order to qualify for home warranty coverage of those items. If you take a look at our sample contract, you will see that home warranty coverage with American Home Shield specifically includes coverage of items that break down due to insufficient maintenance in the past, as well as breakdowns of items due to rust or corrosion, sediment accumulation, incorrect installation, or mismatching of indoor and outdoor units, either in capacity or efficiency.
We don't require a home inspection, either, even though that's a hoop you might have to jump through with many other home warranty companies. Our plans cover breakdowns due to normal wear and tear and undetectable defects. As long as a visual inspection of your home system or appliance verifies that it looks intact, doesn't seem to have any missing parts, and seems to be functioning correctly — for example, it can be turned on and off without causing unusual amounts of smoke, strange noises, or other issues or signs of issues — then your appliance or home system is considered to be in good working order for the purposes of your home warranty coverage, once the waiting period has elapsed.
However, if you want to cover your bases, you are welcome to get a home inspection to verify that your appliances and home systems are in good working order before your coverage begins. That way, if something breaks down and you make a service request once your waiting period has passed, you'll have proof that the condition was undetectable at the time your coverage began.
Are There Any Exceptions to the 30-Day Waiting Period?
As previously mentioned, there are a couple of exceptions to the 30-day waiting period for your home warranty coverage to begin. Many of our members receive their home warranty plans as part of a real estate transaction, often as a gift from the seller or from their agent. Sometimes, our members choose to buy a plan as part of their real estate transaction, a wise move if neither the seller nor their agent offers them one. Whether you buy or are given your plan as part of a real estate transaction, you are exempt from the 30-day waiting period and can start using your plan benefits on closing day.
If you renew your home warranty plan at the end of the standard 12-month contract, your coverage continues, so you will not need to worry about a 30-day waiting period at the beginning of your renewal contract.
A home warranty with American Home Shield® covers up to 21 of your home's systems and appliances — because home breakdowns might be inevitable, but that doesn't mean you need to stress about them. Get someone on your side and keep your cool when things go wrong with a home warranty plan from American Home Shield.