Home warranties can lessen the cost to repair or replace many of the systems and appliances you will rely on daily once you move into your new house. Learn about the pros and cons of home warranty plans, as well as purchasing a plan before or after closing.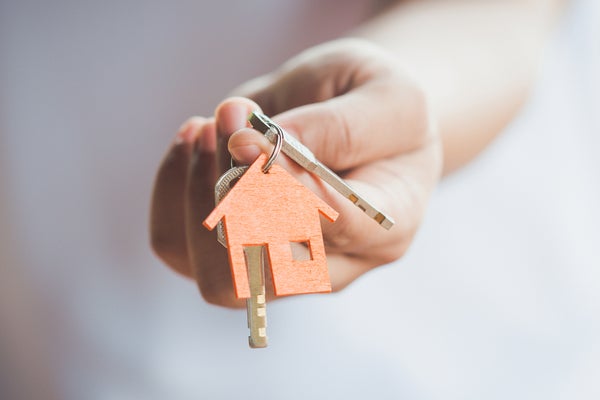 Buying a home is never easy, but now the hard part is done: You've found your dream home, signed on the dotted lines, and have either moved in or are in the process of moving into your new home. Now, after shelling out all that cash for a down payment and other moving expenses, you may be wary about spending more money.
Wondering when to buy a home warranty? You can buy one at any time, but just remember that it's better to have a budget protection plan in place sooner rather than later. A home warranty actually helps you save money on inevitable repairs to those new (or old) home systems and appliances. 
So if you didn't secure a home warranty when buying a house, you should get one now that you're a homeowner. Here's what to consider when purchasing one after closing and what your options are.
What a Home Warranty Does and Does Not Cover
First, let's understand what a home warranty is not.
A home warranty is different from a builder's warranty on a newly built home. New builds often come with a warranty from the construction company, the terms of which are usually dictated by state law. It's important to note, though, that these warranties typically only last 12 months past the purchase or installation date of your systems and appliances, and they only apply to the original purchase by the original owner. If you're buying a new construction home, it's a good idea to understand what your builders warranty covers—and supplement it with a home warranty, if necessary.
A home warranty is also different from homeowners insurance, which covers the structure of your home and the personal property within it against catastrophic loss due to things like fire, theft, or acts of nature.  Learn more about the differences in our Home Warranty vs. Home Insurance blog post.

So, what is a home warranty? Instead of covering the structure of your home or belongings against damage, loss, or theft, a home warranty offers budget protection to help you manage the cost of repairing or replacing covered home systems and appliances when they break down due to normal wear and tear. Your home warranty covers your major appliances, like your refrigerator, stove, dishwasher, or microwave, and your home systems, like HVAC, electrical, and plumbing, depending on your plan coverage.
The Importance of a Home Warranty
Obtaining a home warranty after buying a house is probably one of the smartest investments you can make. Why? Because your homeowners insurance only covers what could happen (like a fire or flood). A home warranty, on the other hand, covers what will happen (like an appliance breakdown). 
As much as we would all love to believe that a new-to-you home equals no future issues with its major appliances and systems, that's just not realistic. There's no way you can know what has happened in your home before you owned it. Have the previous homeowners kept up with their maintenance responsibilities? Did they make sure the work was done right, or did they wing it and cut corners to save a few bucks? 
Additionally, you can't always see the defects in your home's systems and appliances by looking at them or even by testing them. Repairing an appliance or home system that breaks down suddenly can wreck a carefully calculated budget. Even cheap home repairs can cost a few hundred dollars, and if you end up needing to replace an expensive home system or appliance, that could cost hundreds or even thousands. 
If you get a home warranty after buying a house, you can rest assured that those covered breakdowns will be resolved.
Options for Purchasing a Home Warranty After Closing
Can you buy a home warranty after closing on your home? Of course! Your home can be covered by a warranty at any time, whether you've lived in it for a few months or several years. And your coverage options should remain the same, as well. If you're wondering what to do after closing on a house to be sure that you're covered as soon as you get the keys, check out our home warranty page for more information.
Are you pretty confident in your home's appliances and only need coverage for some of your home systems? No problem. Choose the ShieldSilver™ plan. 

Want some of your home systems covered, plus your kitchen and laundry appliances? Sure thing. The ShieldGold™ plan may be right for you. 

Do you need full coverage of 23 home systems and appliances, as well as Roof Leak Repair coverage? Great! Choose the ShieldPlatinum™ plan.
And if you want to add on pool and spa coverage, you can do that, too. American Home Shield offers several different plan add-ons designed to allow homeowners to customize their coverage. Guest units, septic systems, well pumps, and even electronics can be covered. 
All you need to pay for most covered repairs or replacements is the Trade Service Call Fee, and we'll cover the rest, subject to the limitations and exclusions of your plan. And there's no limit on the number of claims you can file during your plan period. Those benefits sound pretty good to us.
Things to Consider When Buying a Home Warranty
Often, home service plans that are purchased before closing qualify for a lower rate. If you're considering buying a home warranty after closing, that could mean that you may have to pay a slightly higher premium for the protection. 
And, of course, just like homeowners insurance, a home service plan can be considered a "gamble" since you're not guaranteed to have to use it. What's more important, though: the peace of mind of having a plan in place and protecting your budget or being stuck with a hefty bill when a major appliance or system breaks down in your new home? 
It's important to consider the age of your home and what the inspection report pointed out. If you purchased a house with older appliances and systems, for example, buying a home warranty should be one of the first things to do after closing on a home. 
Also, without a home warranty in place, you could have difficulty procuring a contractor to come out and make any necessary repairs. And you'll be required to pay their service call fee plus potential additional fees. When you place a service request under your American Home Shield® home warranty plan, you'll pay your previously determined Trade Service Call Fee for a covered service. Those savings really add up!
What Not to Do After Closing on a House
If there's one thing you shouldn't do after closing on a house, it's to forego the home warranty. It's right up there with not changing the locks. If the seller or your real estate agent didn't purchase a home warranty plan for you during closing, you should plan to buy one immediately after you've purchased your home. 
Ready to safeguard your investment? Check out our home warranty page for more information, and compare home warranty costs and plans to choose the one that fits your new household and your budget.
AHS assumes no responsibility, and specifically disclaims all liability, for your use of any and all information contained herein.