As a real estate professional, you already know the value that a home warranty can provide for buyers, sellers, and agents alike. A one-year service agreement that covers many home system components and appliances that break down over time due to normal wear and tear, a home warranty can help protect your clients' budgets from unexpected, covered repair or replacement expenses. The right home warranty can also help real estate transactions go smoothly by helping to mitigate home inspection surprises and other issues that can sometimes throw transactions off track.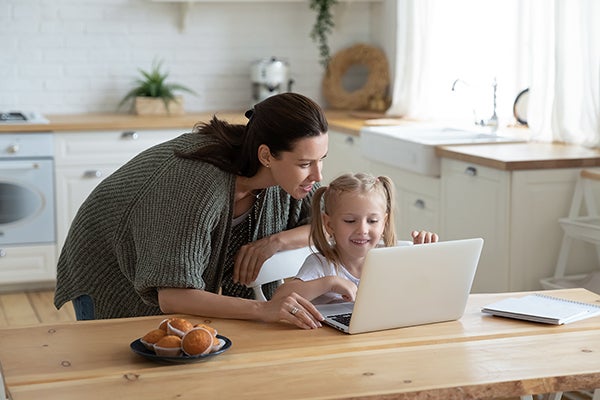 It's your job to help your clients understand the benefits of home warranty coverage, and they may also look to you for recommendations of home warranty providers. Here are five questions to ask that can help you learn about home warranty companies and the services and products they provide:
1. How experienced is your company in serving real estate clients and real estate professionals?
It's important to find out whether a home warranty company understands and supports the unique needs of real estate clients and the goals of real estate professionals. As the industry founder and leader, American Home Shield® offers innovative real estate edition products designed for specifically for home buyers and sellers, as well as discounted pricing for real estate home warranties. With benefits that can help streamline real estate transactions, this coverage can help add value to transactions and lead to increased buyer confidence and satisfaction. American Home Shield understands that real estate professionals strive to deliver service excellence and build long-term relationships with their clients, which is why the company also offers complimentary marketing materials and a team of professionals to provide information and guidance. In fact, 300,000 real estate transactions each year include American Home Shield home warranties.
2. Is it hard for my clients to receive service for covered items?
When your clients need to use their home warranty for covered items, it's important that the provider is dependable and responsive. American Home Shield has 17,000 contractors in their nationwide network, covering 49 states. It's also easy to request service from American Home Shield. When a covered item breaks due to normal wear and tear, your clients simply request service online or by phone, 24/7. They'll pay a pre-set Trade Service Call Fee, and a licensed, local contractor from the network will diagnose the covered item and offer a solution.
3. What kind of limits are on your coverage?
It's important for you and your clients to understand what is and isn't covered in a home warranty plan. American Home Shield makes that easy with its Livable and Forgivable coverage.
Every real estate plan offered by American Home Shield is built for everyday, real life. There are no age limits, no inspections, and no maintenance records required. In addition, American Home Shield real estate edition plans cover breakdowns due to:
Lack of maintenance
Rust, corrosion, and sediment
Mismatched systems
Undetectable, pre-existing conditions
Improper installations, repairs, or modifications
Removal of defective equipment
Refrigerant capture, reclaim, and disposal
Permits and code violations ($250 per agreement term when required during a covered repair or replacement)
(See state-specific product and pricing flyer for more information)
4. Does your company stand behind its promises?
If your clients are considering a home warranty company, it's important to verify whether that company actually does what it says it will. American Home Shield has paid $2 billion in warranty claims in the last five years. In fact, American Home Shield is glad for clients to use their warranties for covered items, because it gives the company a chance to exhibit service excellence and build long-term relationships, too.
5. Does your company offer any additional benefits or services for customers?
You want to make sure that your clients get the maximum value out of their home warranty purchase by taking advantage of any extra services or savings. For example, some of the extra benefits offered by American Home Shield to its customers include:
Rekey* service for your clients to have their locks rekeyed
An exclusive discount on several tech installation and setup services by HelloTech*
Additional property discounts* for your clients when they buy warranty coverage for multiple properties
Seasonal HVAC tune-ups* for just $75 per unit
Most important, a home warranty company should welcome your questions and be eager to answer them to make sure that you and your clients feel comfortable and informed. If you have additional questions about American Home Shield home warranties, be sure to contact a member of your American Home Shield team, or visit ahs.com/real-estate for more information.
*Limitations and exclusions apply. See agreement for details. Offer not included in the Seller Coverage Option. For buyer use only.
AHS assumes no responsibility, and specifically disclaims all liability, for your use of any and all information contained herein.