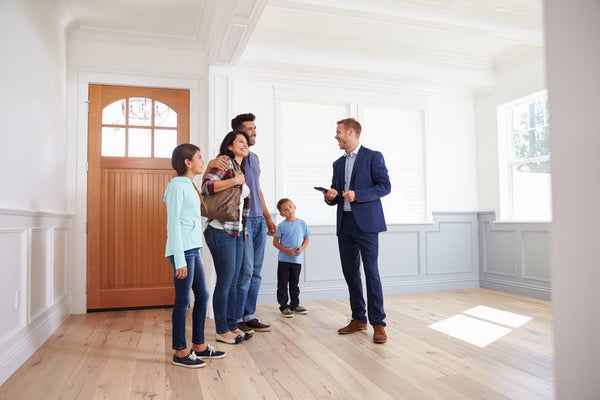 No matter what stage of life you're in, buying your first home is an exciting step! Home ownership can be rewarding both personally and financially. Gone are the days of paying a landlord—you can finally lend your style and hard-earned finances to a new place. But before you start the process of actually looking at homes, there are some things you'll want to consider. Here are some first-time home buyer tips to help prepare you for your purchase.
1. Get Your Finances in Order
You may be asking yourself "What do first-time homeowners need?" A decent credit score (at least 620) and a down payment are number one. Find your credit score—there are free reputable sites online—and take steps to improve it, if necessary. The higher the score, the less you have to pay in interest.
The next step for first-time home buyers is to determine how much you can comfortably afford to spend on a house and stick to your budget. Most lenders use a debt-to-income ratio that includes your mortgage, property taxes, and homeowners insurance, representing roughly a third of your monthly gross income. Most types of loans for first-time home buyers are made in 30-year and 15-year increments.
Decide how much of a down payment you can afford to make. Requirements vary, but about 10 to 20 percent of the home's price is generally needed as a down payment to qualify for the best mortgage rates (Federal Housing Authority loans require less). For example, if you're interested in a $150,000 home, a 10 to 20 percent down payment would be from $15,000 to $30,000.
Another savvy move is getting pre-approval from your lender. This helps you understand exactly how much you have to spend and shows sellers that you are a serious buyer.
Finally, don't forget about the possibility of free money. There are lots of federal grants for first-time homeowners that may help you purchase your new home. Check grants available in your state to see if you qualify. There are many tax breaks for first-time homeowners too, like mortgage credit certificates, and tax benefits that all homeowners can take advantage of. To qualify as a first-time home buyer, you must not have owned a home in three years—so if you've purchased before, don't consider yourself disqualified. Some disqualifications of grants or tax benefits may be based on income or tax liens, defaulting on a government loan, or foreclosure.
2. Location, Location, Location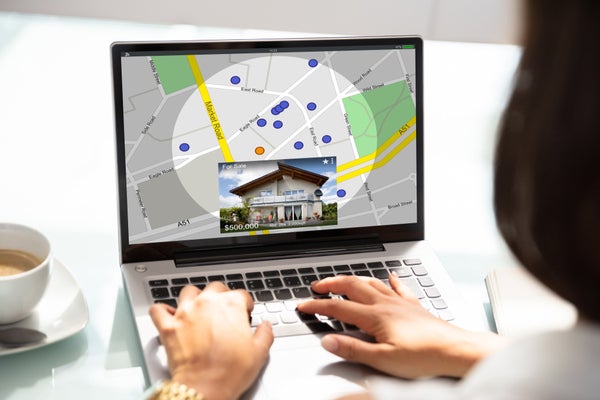 Looking at that mansion by the sea, the apartment in the city, or a home in the suburbs that your kids can grow up in? Some good advice for first-time home buyers is to consider your current and future space needs if you plan to stay in your home long-term, school districts, work commuting times, and proximity to activities and places that you enjoy. You may find your dream home, but living in it could take a toll if it doubles your commute time.
Need some more location advice before you buy? Spend some time shopping, dining, or visiting nearby attractions in the areas you are considering living in to see if you feel comfortable and "at home" there.
3. Find A Real Estate Agent You Mesh With
The right real estate agent can help you with your home search and offer key guidance and information on what first-time homeowners need to know throughout the home buying process. It's important that you feel comfortable with this person, and that you're confident they understand your needs.
If you don't have any agents in your circle, ask friends and family for referrals. Meet with potential agents in person and tell them your budget and goals. Ask them what level of service you can expect to receive from them, and how often they plan to communicate with you. Find out if they like working with first-time buyers, and if they are willing to spend the extra time that you may require. Make sure the agent you choose has experience in the geographic areas that interest you.
4. Research Your Options and Know Your Deal-Breakers
After you've determined your budget, decide what type of home you want. Do you want a single-family home with a yard, a condominium, or a mobile home? Do you want new construction or an older model? Decide how much work you are willing to put into your home. Are you interested in renovating an existing home, or do you want your home to be move-in ready?
What home styles do you like? If you prefer a craftsman home over modern architecture, be sure to tell your real estate professional during your initial meeting to save time.
In addition to knowing how many bedrooms and bathrooms you'd like to have, think about other needs and preferences, such as a fenced-in yard for pets, a separate dining room for entertaining, or a garage or outdoor storage.
5. Think Ahead
After you find a great home and you're ready to buy, you'll want to start thinking ahead for the future. Getting a home inspection is a wise move to help uncover any issues or problems with the home that may require repairs. It will also help you become more familiar with the house and property.
But, home inspections can only prevent so much. Having an American Home Shield® home warranty can help protect you from being hit with high costs of home system and appliance breakdowns soon after moving into your new home. Adding a home warranty can be especially beneficial for first-time buyers who may be stretching themselves financially to afford the down payment, monthly mortgage payments, and moving costs. If a home system or appliance breakdown is covered and it can't be repaired, American Home Shield will replace it for you. A home warranty is a great way to protect your budget and peace of mind.
So, what's next? Our new homeowner checklist has step-by-step advice for first-time home buyers for planning out the big move.