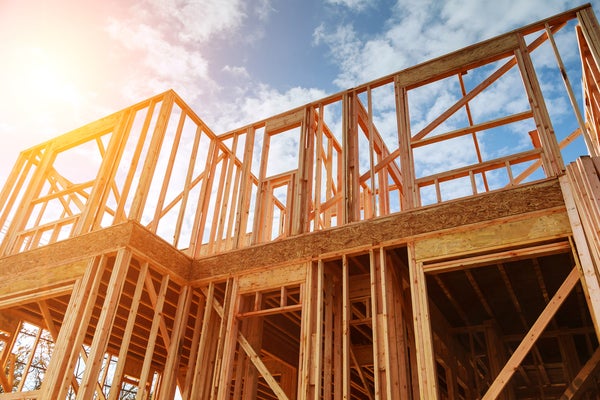 Are you searching for your dream home, but can't seem to find what you're looking for? Building a custom home may be the best choice to get everything you want in a new home. You may be hesitant about the cost of building a new house versus buying an existing property, but we're here to tell you that you can build a house on a budget!
What Are Your Options When Building a Home?
You'll typically use either a production builder or a custom home builder when building a house. Let's break down the differences.
Production homes: These types of homes, usually found in neighborhoods that are being developed by a specific builder, are more cost-effective than a custom home because they're pre-designed. A production builder has a variety of styles and floor plans to choose from, along with the accompanying plots of land. You'll choose the design that you prefer and often have the option to customize interior and exterior colors and materials. You may even be able to add rooms.
Purchasing a production home tends to be the easiest, most straightforward way to build a home, but it doesn't allow for total customization.
Custom-built homes: If you want to be a part of the design process for every aspect of your home and have very specific design ideas and requirements, building a custom home is the way to go. First, you'll purchase a plot of land and then you will sit down with a custom home builder and an architect to design your dream home from scratch. This option allows you to have a say in everything, from the number of bathrooms to the kitchen cabinet fixtures.
Keep in mind that the custom home building process can be quite lengthy depending on the size of your home, the materials you're using, and the availability of contractors. It is also more expensive.
Home builders on a budget tend to go the production building route because it's generally more cost effective. According to HomeAdvisor, custom home prices can range from $300 to $550 per square foot. If you build in a new-home development that uses a production builder, you could save you up to 15 percent on the total cost because of the builder's ability to get volume discounts on materials. Exact pricing depends on your location, the size of the home, and the materials used. Prices for raw materials like lumber, plastics, and microchips have significantly increased over the past few years, which may affect the cost to build a new house—whether a production or custom-built home.
Steps for Building an Affordable Custom Home
With a lot of research, a detailed plan, and little elbow grease, you can get through the custom home building process without spending all your savings.
Here are some tips for building a house on a budget.
1. Consider your location.
Before jumping into your home-building project, make sure you research how much it costs to build a home in your state and city. For example, building in a popular or fast-growing city may require you to pay more for your project. See if there are certain neighborhoods or suburbs that may be cheaper to build in.
Custom home builders in Washington and California will charge a lot more than those in Oklahoma simply because of location, local labor costs, and the cost of supplies. Find out where your state ranks in building costs.
2. Find an affordable lot.
Finding the perfect spot to build your home can also be tricky. When looking for lots, it's best to find one that's nearly home-ready to help offset custom home prices. Remember, if any work needs to be done to the property, that will be more money out of your pocket.
Look for a property that:
Is clear of thick trees and shrubs that would have to be removed before the building process

Is relatively flat

Doesn't require demolition of old structures, buildings, or parking lots

Already has a connection for water, sewer, and gas lines
Finally, check your local zoning laws to ensure that you can build on the land.
3. Make your blueprints as simple as possible.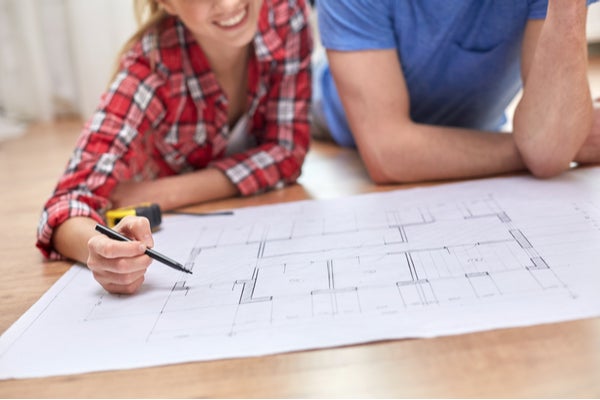 When you're building a custom home on a budget, work with your contractor to determine which areas of the design can be simplified to save money without sacrificing the aesthetic.
You should also sit down with your family and discuss top priorities. Would you be willing to sacrifice dining room space for another bathroom? Or perhaps you could substitute an extra bedroom for a spacious patio for outdoor dining and entertaining. Remember that the cost to build a custom home increases with the more square footage you add.
4. Get creative.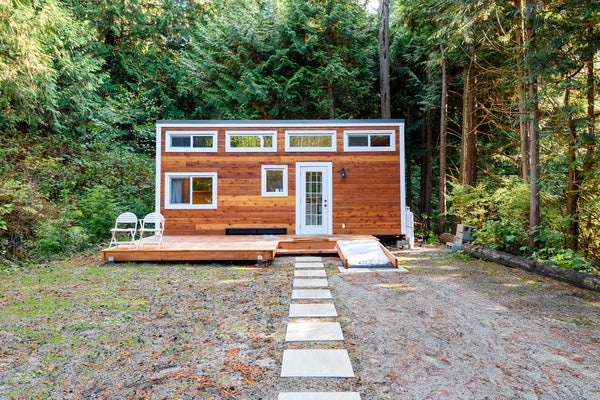 When it comes to saving money on your custom-built home, have you thought about taking a more unconventional route? If you're interested in saving your money for better land and don't mind a smaller home, it could be worth it to look into alternative housing ideas.
Custom home builders in states like California and Colorado are jumping on the "tiny home" train, and for a good reason—these types of homes are an attractive alternative to giant homes that are expensive to build and maintain. Tiny homes are excellent options for small families, couples, and single occupants. Just keep in mind that custom-built tiny homes tend to drop in resale value if you ever decide to sell.
5. Shop around for budget custom home builders.
The term "you get what you pay for" definitely applies when it comes to builders, but that doesn't mean you have to go with the priciest contractor to get what you need. Shop around for affordable custom home builders who care about quality, but also respect your budget.
Create a list of the highest-rated budget home builders and meet with each one to discuss your goals to see if they're a good fit. Here are some questions to ask before hiring a contractor.
6. Source your own materials.
This tip will require extra work on your part, but it's possible to ask your builder if you can purchase your own materials and fixtures to reduce costs. If you have the time to dedicate to shopping around and finding the best deals, this is a great way to cut costs and upcycle old materials. Here are some ideas:
Head to your local antique store to find old light fixtures, doorknobs, and even doors. You can give older items a new life in your new home. Communicate with your builder if you want to repurpose an older door in your home, as they may need to customize the door opening and frame.

You can often find leftover countertop slabs or remnants at building materials stores for a discount.

Visit your local lumber supply store for reclaimed wood that you can use for beams, paneling, or flooring.
Even though sourcing your own materials will be more time-consuming than letting the contractor do the work, you may find that you feel more connected to the home if you are able to pick out certain aspects.
7. Create an energy-efficient home.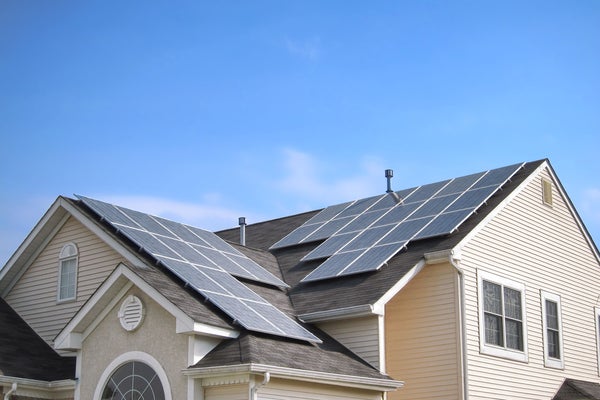 Investing in energy-saving systems and appliances will add to the upfront cost to build a new house, but it will save you money on utilities in the long run. Here are some areas in which you can create an energy-efficient home:
Heating and cooling systems

Appliances

Water heaters

Lighting powered by solar energy

Building products

Office equipment

Electronics
You can also add solar panels to your roof and can often get a tax credit by doing so. Here are more ways to save money in your new home.
8. Brush up on your DIY skills.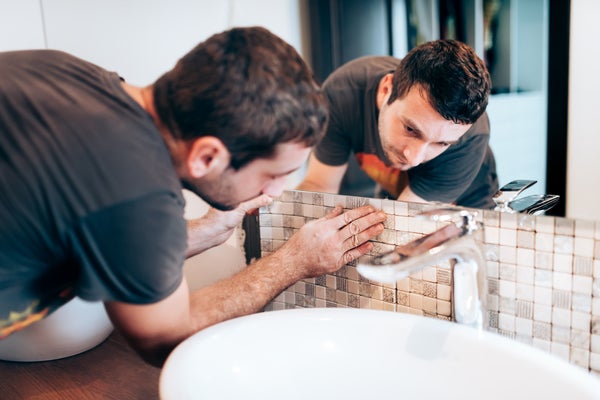 There are a lot of projects in the custom home building process that look intimidating, but you may be handier than you think. The Home Matters blog is dedicated to helping homeowners save money and build confidence in doing projects themselves, from tiling and grouting a bathroom shower to installing light fixtures.
You should leave the big and potentially dangerous projects to your custom home builder, but it doesn't hurt to do some research and figure out what you can do yourself to save money.
9. Recruit friends and family members.
Don't be shy about asking your loved ones if they happen to have a particular set of skills that could help save you money during the building process. You might be surprised by how many people have experience with things like painting, flooring, tiling and grouting, and more.
Once you determine that you have faith in their abilities and professionalism, discuss payment. If they're not willing to offer their services for free or at a discount, consider doing a work swap. Are there ways you could help them, whether by providing babysitting or dog walking services or helping around their house?
10. Invest in a quality home warranty.
Your contractor may offer you a builder's warranty to protect against construction fails and defects, but it doesn't cover everything. And homeowners insurance only goes so far, as well. When comparing home insurance and a home warranty, you'll see that they each provide differing protection.
An important thing you can do to save money after your custom-built home is complete is to invest in a home warranty. A home warranty is vital to helping you with repairing or replacing pricey systems and appliances. When you're covered by a home warranty from American Home Shield®, your peace of mind and your budget are protected.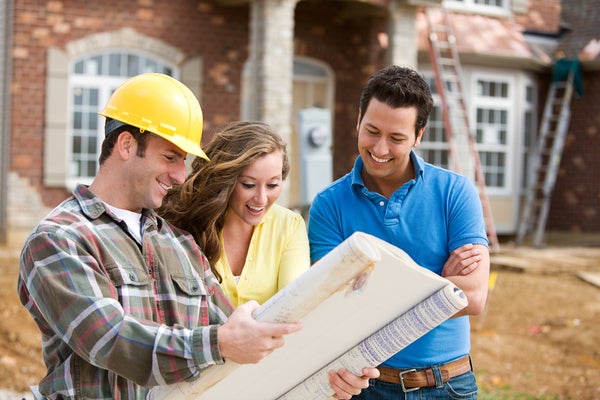 Wherever you decide to build, you can rest easy knowing that affordable custom homes are attainable. Use these 10 tips to help you—and your home budget—through the process.