Are you considering buying or selling your home? Before you take the leap, it's helpful to learn about the difference between a buyer's market and a seller's market.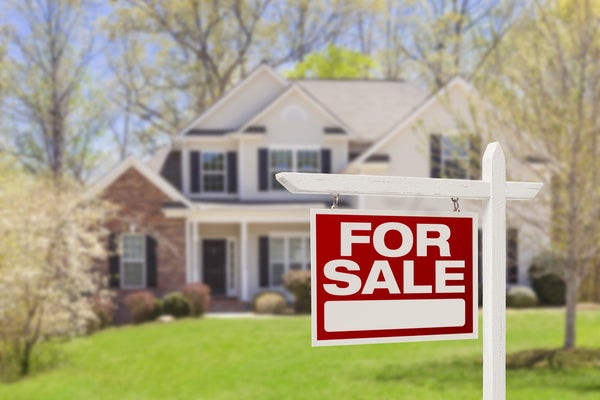 Starting the journey to buy or sell your home is exciting and rewarding—but the experience can also be overwhelming. Whether you use a real estate agent, websites like REALTOR.com or Homes.com, or user-friendly apps like Redfin, Zillow, or Trulia, just thinking about everything that goes into buying or selling a home can make even the most level-headed person break a sweat. Before you begin the process, it's important to understand if the area in which you're buying or selling is in a buyer's market or a seller's market.
We're here to help you discern the difference between a buyer's market vs. a seller's market so that you are empowered in the home buying or selling process.
What is a Buyer's Market?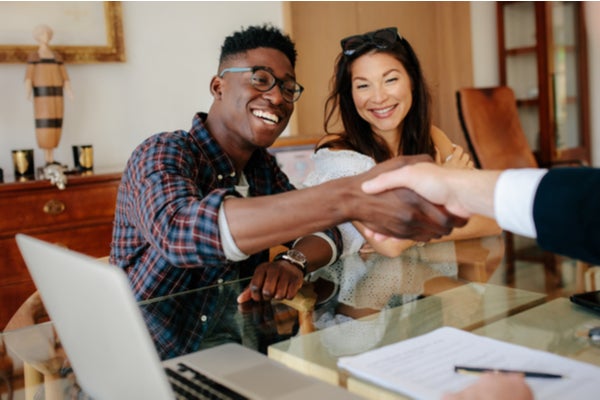 When there is greater supply than demand, you're most likely in a buyer's market, meaning that there are more homes up for sale than there are buyers in the housing marketplace. In this case, the housing market is more favorable to buyers than it is to sellers.
A buyer's market usually means an overall reduction in real estate prices and more flexibility for buyers. Homes stay on the market longer, and sellers try to make their homes more desirable to buyers by reducing the asking price, adding in bonuses like newer appliances or providing an early move-in date.
Buyer's market characteristics:
Pricing and sales. Homes often sell for less as sellers drop their asking prices. Reviewing home pricing histories can help you confirm if you're in a buyer's market.

Real estate inventory. You may notice more for-sale signs, as there are often more homes on the market than there are buyers.

Length of time on the market. Homes are usually on the market for a longer timeframe before getting an offer.

Market trends. Local market trend reports can tell you about location-based housing market trends in your community.
What causes a Buyer's Market?
Marketplace shifts are caused by various moving parts. The main factors that can cause a buyer's market include economic recessions, overdevelopment of the area the real estate is in, and a poor local job market. These elements often lead to the displacement of locals, as residents may need to move due to the rising cost of living without strong job opportunities.
What are some tips for buyers in a buyer's market?
Slow and steady wins the race. Take your time when trying to buy a home. This will prevent you from making rash decisions and will likely save you money since sellers will be more likely to make a deal and entertain negotiations if their home is on the market for a long time.

Do your due diligence. This tip goes hand in hand with remaining slow and steady. Taking the time to learn more about the area's homes will allow you to make an informed decision when it comes to making an offer and buying your new home. You can always use any research conducted as part of your negotiation by showing that you are aware of other similar homes selling for less. Pro tip: Your real estate agent can help immensely with this research.
What are some tips for sellers in a buyer's market?
Market your home. One of the top real estate tips for sellers in a buyer's market is to market your home to ensure that potential buyers see it and that it is not lost amid the mass of real estate listings.

Price your home wisely. Since buyers know they can buy a house more cheaply in a buyer's market, listing your home at a price too high for your area will dissuade potential buyers from scheduling a showing and moving forward with an offer. Concerns for house sellers in a buyer's market might seem vast, but if you price your home competitively (while leaving room for negotiation), your home is more likely to sell.

Make your home stand out. Why should a potential buyer invest in your home and not another? Be sure to stage your home using aesthetically pleasing furnishings and clean it thoroughly inside and out. A well-kept yard or updated bathroom can make or break a real-estate deal in a buyer's market.
What is a Seller's Market?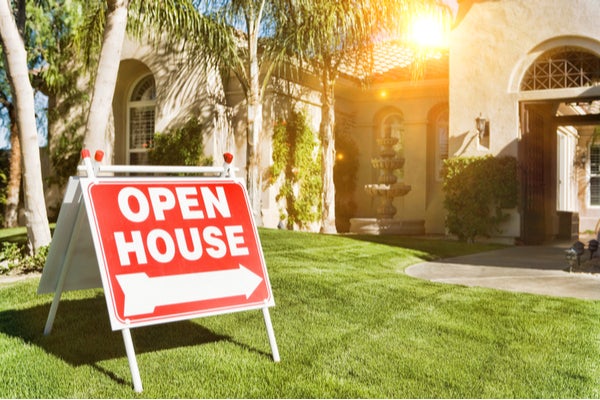 The seller's market definition indicates the opposite of a buyer's market. With more demand than supply, more buyers are looking for homes than there are homes available for purchase. This means that the housing market is more favorable to sellers than buyers since sellers will likely receive multiple competing offers on their homes.
In a seller's market, buyers compete to try and secure a property, causing asking prices to increase and buyer leverage to decrease. Sometimes a seller's market can even lead to bidding wars, which can make selling your house feel infused with the excitement of an auction.
Seller's market characteristics:
Pricing and sales. Homes in a seller's market will often sell significantly above their asking price. Homebuyers may engage in bidding wars, which drive up the sale price.

Real estate inventory. Fewer homes will be listed for sale than the number of buyers, making the homes that are for sale highly desirable.

Length of time on the market. Homes sell quickly, with little time on the market. Homes can sometimes sell within days—or even hours—of being listed.

Market trends. Market trend reports indicate whether a specific location is experiencing a buyer's market or a seller's market. You can find these types of reports from the National Association of REALTORS® or from a local real estate company.
What causes a Seller's Market?
Seller's market housing can be in demand due to low mortgage interest rates, underdevelopment (an issue often due to development limits), and a strong local job market. Demand for housing increases as people move to an area to seek out high-paying or otherwise desirable jobs. If local ordinances limit new housing development, this can also lead to a seller's market.
What are some tips for Sellers in a Seller's Market?
Don't overlook the presentation. A seller's market can make a shack seem as desirable as a palace. That means that you will probably have a lot of people interested in buying your home, no matter what it looks like. Although a seller's market is a great time to consider selling older homes and houses that might be too much for you to maintain, gussying up your property will make it more appealing to buyers.

Once again, price your home wisely. Consider pricing your home below the highest offer potential. Doing so might allow you to receive multiple higher offers as buyers engage in competition to secure the "winning" bid. Your real estate agent should protect their sellers, so be sure to consult them before deciding to price low.

Be picky with your buyers. Although it can be tempting to go with the highest bidder, the highest offer might not be the one that works best for your specific needs. Selecting a buyer who is unqualified due to credit issues, instability, or lack of mortgage pre-approval might cause the deal to fall apart. Further, you should consider contingencies your buyers want to include in their contracts. Some contingencies in home appraisal or home inspection clauses might allow a potential buyer to back out of the deal before closing. Choosing an offer with fewer contingencies means that your sale is more likely to be completed.
What are some tips for Buyers in a Seller's Market?
Make yourself a desirable candidate. First, know what credit score is needed to buy a house, which will inform what type of mortgage you qualify for. Then, get pre-approved for a mortgage, which shows a seller that you're a qualified, serious buyer. In the past, some buyers chose to write a buyer's letter demonstrating intent to live in their chosen home. However, the National Association of REALTORS® recommends against this practice since it may violate the Fair Housing Act and lead to unfair housing practices. Instead, make sure that you offer competitive pricing and terms, which may include waiving contingencies, not requiring repairs, and giving your seller more time to stay in their home before moving out.

Be patient but prepared to strike. It can feel frustrating trying to buy a home in a seller's market, particularly for first-time homebuyers. Try not to make offers on houses you don't really want since this will keep you from being happy in your new home investment. Still, be prepared to make an offer above the asking price for the home that best fits your needs.
What is the current housing market? Is it a buyer's or seller's market?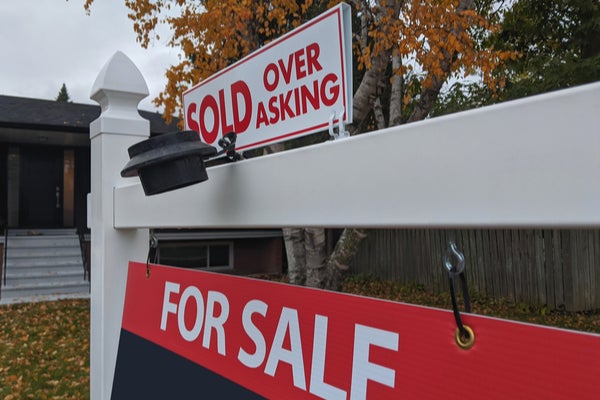 Although it varies by location, overall, the national housing market broke multiple records throughout 2021, making it a seller's market. Housing supply has dropped while demand for homes has increased.
The COVID-19 pandemic illuminated that a seller's market has been taking place in most of America's more populated areas. U.S. home prices from 2020 to 2021 rose at an average of 17.5 percent, which was much higher than price increases in a normal year. The length of time a new piece of real estate spent on the housing market more than halved, from around 50 days to less than 25 days.
The current 2022 housing market has vastly favored sellers, with fewer homes being built due to developmental limitations, pandemic restrictions, and a shortage of building materials. However, not all hope is lost for hopeful homebuyers, even if you're trying to buy a house with student loans. While experts predict that home prices will continue to increase, they believe that the prices will grow at a lesser rate than the current situation and that mortgage rates will increase in 2022, which may lead to reduced home prices.
Final Thoughts
If you're looking for the best places to buy a house, it's a smart idea to research the real estate market in each area to determine if it's a buyer's or seller's market. For example, it's good to know if a city is experiencing a population boom due to an influx of jobs or initial low home prices. This may mean that houses are in high demand and the area is in a seller's market.
Understanding the difference between a buyer's market and a seller's market is essential before embarking on your real estate journey. Once you've landed your dream home, sign up for a home warranty from American Home Shield® to help protect your new investment. With comprehensive coverage and flexible pricing and plans, a home warranty can help protect your wallet from unexpected home system and appliance breakdowns. We think having one is a safe bet so that you can be prepared whether you are buying or selling a home.
AHS assumes no responsibility, and specifically disclaims all liability, for your use of any and all information contained herein.