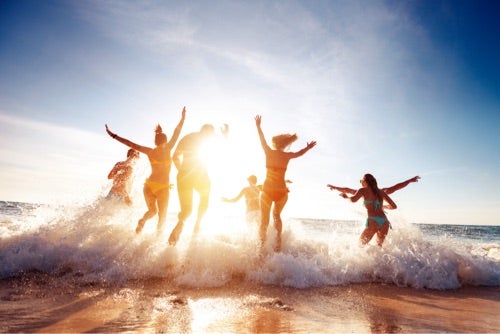 Renting to spring breakers can be a trial by fire if you are not properly prepared for the season. Knowing how to manage rental property wear and tear as well as keeping rental property systems and appliances protected is an essential part of protecting your bottom line.
So, how do you go about protecting your rental property?
We're going to share some tips and best practices that can help you learn how to keep rental properties protected from spring breakers.
How to Keep rental property protected from Spring Breakers
Spring break is a time when students and young adults plan trips to blow off steam. At times, they may get a bit carried away with the good times. Parties, and large gatherings, can take a toll on rental properties. You don't want it to be your rental property that is suffering as a result of spring breakers getting out of hand. There are ways you can protect your property by enforcing sensible policies and protocols.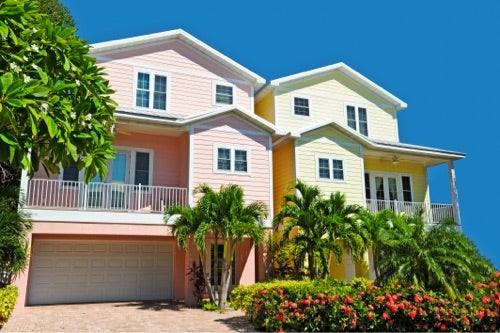 Protecting Your Rental Property
First and foremost, keep in mind that you are in charge of who gets to rent your property. Properly vetting those who inquire about rentals is part of your job and an essential harm reduction strategy when it comes to the potential for property damage.
Make sure every renter understands the "House Rules" and signs an agreement stating that they will abide by them.
It's ok to say "No" to those requesting to rent your space when you determine that they are a potential risk to your property.
Tips to screen rental applicants:
Consider renting to those only over the age of 25.
Be sure to include policy and consent agreements that expressly say "no parties" or "large gatherings".
You can go a step further and insist that you only allow listed guests on the premises.
You can insist on a security deposit during Spring Break times of the year.

A security deposit ensures that you can cover at least a certain amount of damage.
It's important to keep in mind that a security deposit is unlikely to cover the amount of damage that spring breakers have the potential to inflict on your property. With that in mind, there are limitations to this form of protection.

Spring Breakers are often looking for the least expensive properties in the area. By raising the cost of your rental, especially during Spring Break times, you can avoid the likelihood of accidentally renting to potential bad actors.
If you're using a service such as AirBnB or VRBO, then you can set Spring Break dates as already rented to avoid trouble altogether. It may be worth taking the loss. Additionally, if a previous renter contacts you about those dates you can tell them that it turns out you do have availability.
It's much safer to rent to previous renters during high-risk times such as Spring Break.
Ways to reduce Rental Property wear and tear
There are many factors that can contribute to rental property wear and tear. Efforts you make to maintain your property can help avoid large downstream costs.
Tips to reduce rental property wear and tear:
Provide thorough instructions to all renters about contractual agreements, house rules, protocols, and general care instructions.
Keep your property well-maintained.

This means both the interior and the exterior.

Consider saying "No Pets".

A bonus is that renters with allergies are always looking for properties that can say there have never been pets on the premises.

Be sure to check the property between each client's stay and make sure that there is no damage.
Avoid asking clients to do too many chores as they are likely to do a subpar job. It's not sensible to expect your guests to properly clean your rental property in preparation for the next guest.
Be sure to take extra measures to protect the flooring.
Make sure the tiling in the bathroom and caulking around the bathtub are in good shape and maintained.
How to Attract Well-Behaved Spring Breakers
It's always important to know your audience. If you want to attract well-behaved spring breakers who will treat your property with respect, you'll want to make sure you know the best practices for attracting ideal renters.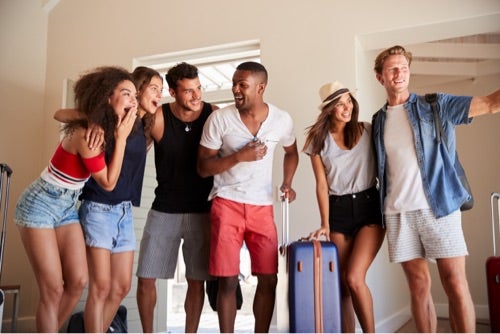 Tips for Attracting Ideal Spring Breakers:
Make sure your listing is up to date
Focus on providing important details about your property that make it unique and worthwhile
Include detailed, but not excessive, upfront information about your expectations for renters
You can dissuade potentially problematic renters by informing them that they will be responsible for any damages to your property
Price your rental for the type of audience you're seeking
Reduce the "minimum nights" requirement
Consider removing extra person charges if renters are willing to provide you with contact information for each guest

Be sure to enforce a minimum occupancy
Consider saying that you want your renters to enjoy themselves while politely asking them to please be mindful to take care of the property to avoid extra fees and charges for damages. You can use a bit of reverse psychology by saying that you "really hate" having to charge guests these types of fees but have been forced to do so in the past when someone has damaged property.

Call attention to amenities that your property has to offer that might appeal to someone looking to have a good time or simply relax during Spring Break.
Be sure to mention fun activities in the area that may be appealing.
Offering a list of recommendations for Things To Do that are less known to those from out of town can be exciting for renters. Everyone always wants to feel like they are having a special or insider experience that is not widely known.
Provide access to additional forms of entertainment "on the house". This could include free access to streaming services, board games, or Cards Against Humanity.
Personalizing the visit can be nice, but keep in mind that guests usually prefer that hosts do not hover around.

Personalizing can include providing a few free items in the refrigerator, extra toiletries in the bathroom (much like a hotel), and a personalized guidebook with information about the activities in the area as a reference.
Buy Tough Appliances
It's a good idea to spend a little more upfront on quality appliances that are energy efficient and long-lasting. Ideally, they should have good warranty protections. Renters appreciate high-quality appliances during their stay and are likely to provide better feedback and reviews. Moreover, these products are less likely to experience wear and tear in the near term.
Energy-efficient appliances will lower your electricity bills. It's impossible to control how your renters will use electricity and other utilities and these X-factors are cause for concern.
Install a shower head that uses less water. This limits the likelihood of enormous water bills.
An energy-efficient AC/heating system is a wise choice to reduce bills.
Regularly assess and maintain your appliances and systems to prolong their life. Unfortunately, there are no guarantees. That's why it's a good idea to invest in home warranty coverage. American Home Shield® offers home warranties providing coverage for rental properties. Contact AHS today to learn more about our coverage plans. We can help you protect your budget from unexpected appliance malfunction, or systems breakdowns.
See the plan contract for coverage details, including service fees, limitations, and exclusions. Charges for non-covered items may apply. 
AHS assumes no responsibility, and specifically disclaims all liability, for your use of any and all information contained herein.