For buyers in most real estate transactions, securing financing is a crucial step in the process. Shopping for the right lender can be a daunting proposition, particularly for first-time buyers or those who haven't purchased a home in a long time. If clients turn to you for advice when shopping for lenders, here are some ways you can help: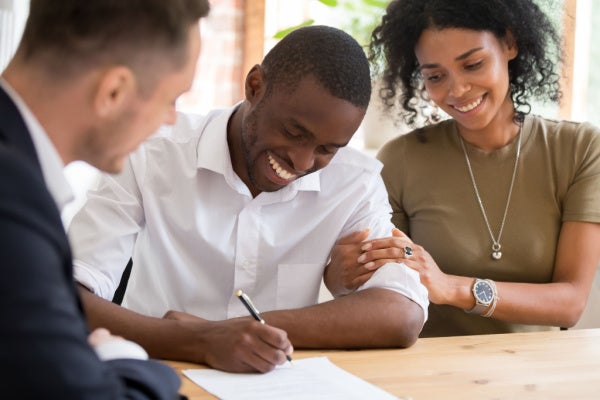 Give them a copy of the Truth In Lending Act (TILA), which protects consumers in their dealings with lenders and creditors. Make sure they know what Lending Disclosure documents to expect, such as a loan estimate, closing disclosure, initial escrow statement, promissory note, and other lender and state and local mandated documents. These documents can help buyers understand the full amount owed, interest rates, payment dates, estimated taxes, insurance premiums, and other important information and costs pertaining to their loan.
Explain the benefits of mortgage pre-approvals. Obtaining pre-approval before submitting offers and contracts can help buyers be more specific about their budget and the home price range they can afford. In low inventory or multiple offer situations, a mortgage pre-approval letter may help contracts stand out, and sellers take offers seriously. The pre-approval process may also help the speed and smoothness of the transaction process.
Encourage buyers to talk to several lenders and ask detailed questions before deciding. They can start with institutions they already have relationships with, such as banks and credit unions. Some financial businesses may offer discounts for bundling a mortgage with existing services your clients already use. Interviewing multiple lenders can help buyers make a more informed decision as well as help them learn about the lending process.
Suggest that clients ask friends and relatives for referrals and learn about their lending experiences. It can be reassuring for nervous buyers to be referred to specific people at lending institutions instead of cold calling.
In the absence of referrals and recommendations, online reviews can be helpful when making lending decisions. If your clients are savvy on social media, they might leverage those contacts to ask for recommendations.
Talking about mortgages is a great time to talk with clients about other financial realities of home ownership, such as utility costs, maintenance expenses, and the costs of inevitable home system and appliance breakdowns. Seize the opportunity to help ease their budget concerns with the value and practicality that an American Home Shield® home warranty provides. A home warranty is a year-long, renewable home service plan that covers many home system components and appliances when they stop working due to normal wear and tear. It offers homeowners budget protection and a reliable and convenient repair resource for covered breakdowns. American Home Shield has customizable plans in a variety of tiers to suit buyers, plus a simple repair process. Home warranties can help give buyers confidence in their home purchase decisions and important reassurance and peace of mind after closing. For more information and complimentary marketing materials, contact your American Home Shield Account Manager or visit ahs.com today.
See the plan contract at ahs.com/contracts for coverage details, including service fees, limitations and exclusions. Charges for non-covered items may apply. 
AHS assumes no responsibility, and specifically disclaims all liability, for your use of any and all information contained herein.