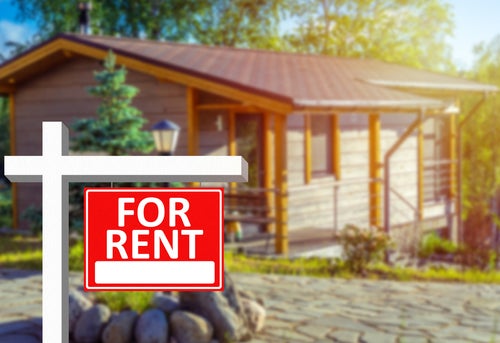 Owning a rental property can be a great way to create an additional source of revenue and help you save for the future. However, renting out a house won't be an asset if you can't find tenants to fill it.
When turning a second home into a vacation property or long-term rental, it's important to consider how to make the rental property more attractive to potential tenants. You want to make it as inviting as possible and supply the home with a variety of modern conveniences so your tenants will renew their lease every year.
Here are some tips and upgrades to increase your home value while attracting renters.
1. Spruce up the yard.
For many renters, paying extra money each month for a house instead of an apartment is a decision that is largely made due to having a yard. A backyard or front yard space is perfect for hosting barbecues, planting a vegetable garden, or giving your dog a place to exercise. It's also a huge draw for tenants with kids who need a spot for them to run around and play.
Yard upgrades to increase home value don't have to be extravagant. Here are some ways to make your rental home shine:
Install flower beds. Flower beds are an attractive way to catch the eye of potential tenants and add appeal to your home. You don't even have to plant flowers—in fact, you may not want to due to certain allergies or pet concerns. Instead, install the beds and either cover them with an attractive mulch or put in simple green bushes or drought-tolerant plants. Your home will look tidy and well-kept.
Hire lawn care services. This is the easiest way to make sure your property's lawn is maintained and attractive. Hire landscaping services to be done regularly, so the yard doesn't appear scraggly. If the tenant prefers to take care of the lawn themself, consider lowering their monthly rent. Some tenants like maintaining the yard and would be thrilled to get a discount.
Think twice about installing a shed. You may be tempted to make this upgrade, but a shed often doesn't add much value to your home—it's just another building for you to maintain. Instead, consider adding a garage to the house to increase value and provide tenants with parking or storage space.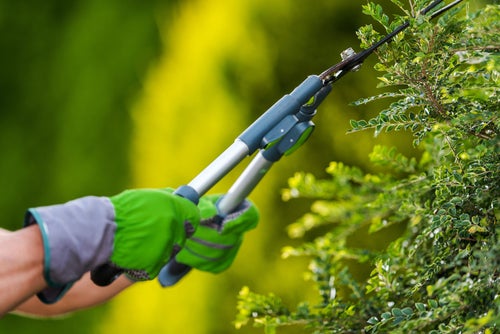 2. Give the home a fresh coat of paint.
The house's exterior is the first impression of the home—dingy and tired paint or siding is less than welcoming. One of the ways to improve property value is to repaint the house or install new siding. Doing so will give your rental home an instant facelift and help attract new tenants.
3. Add security.
You want to give the house a welcoming feel but also ensure the tenant feels safe. Some secure upgrades can include
A security system. A security system can make the tenant feel safe and protect your home from vandalism. If your system includes security cameras, you need to make sure they are visible; if you hide them and fail to let the tenant know where they are, you're breaking the law.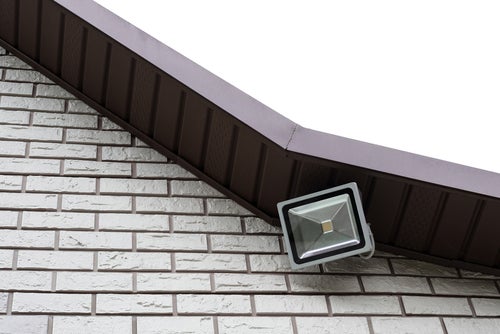 While security features won't necessarily increase the rental value of your home, they will make your rental more attractive to potential tenants. Learn about the best security apps.
4. Invest in energy-saving windows.
A drafty house can be uncomfortable and cost your tenant a fortune on their energy bills. When you're wondering how to increase property value, consider installing energy-efficient windows. They provide insulation and can allow you to increase the property's sale price if you decide to sell in the future.
5. Install new appliances.
When coming up with ideas for how to increase rental value and attract tenants, remember that it's all about convenience. Tenants like to see updated appliances when they view a property, and modern appliances can make an impact.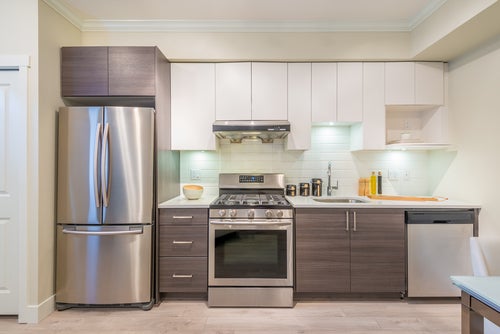 Some of the best upgrades to make for your home include the following appliances that the tenant will use every day:
Stove

Fridge

Washer/dryer

Dishwasher

Thermostat
Upgrading appliances will not only keep tenants happy during their daily routines but will also give you the opportunity to raise the rent.
6. Upgrade home systems.
Making sure the systems in the home are up to date can appeal to tenants and give you peace of mind. You are legally obligated to ensure your rental unit has working plumbing and heating. Consider going above and beyond by installing a central HVAC system, which can widen your pool of potential renters and increase the rental value of your property.
Replacing older electric wiring is also a beneficial property upgrade to give you and your tenants confidence in the home's electrical safety.
7. Make sure you have good overhead lighting and ceiling fans.
A simple way to make a rental property more attractive is to ensure there is overhead lighting. Install stylish overhead lights to help illuminate the rooms in a soft glow and give the home a welcoming feel. If the home's wiring doesn't allow for overhead installations, consider plug-in wall sconces as alternatives.
Ceiling fans are also very appealing—they save your tenant from having to buy a box or standing fan to get a breeze.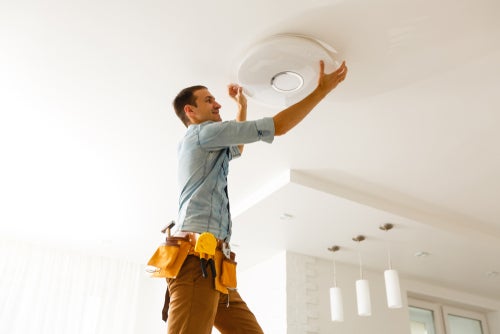 8. Update the flooring and countertops.
Nothing screams outdated like house features that were popular decades ago. Sure, that wood paneling and linoleum were desirable in a different era, but now they hold less appeal. Instead, opt for neutral, airy colors and laminate or tile flooring. Go with timeless looks over design fads.
Renovating may seem pricey, but these touches factor heavily in how to determine the value of a rental property.
9. Provide ample storage space.
Add built-in shelving and storage wherever you can. Storage is both appealing to the tenant and deters them from hanging up their own storage solutions, which could potentially ruin walls or closet doors.
10. Purchase a home warranty.
Implementing upgrades to increase home value isn't the only way to make your rental more attractive. To obtain and keep good tenants, you must be a good landlord. Managing your rental property well means making sure everything is in working order and scheduling immediate repairs when necessary.
An American Home Shield® home warranty for rental properties can help. If a covered item in your rental home malfunctions due to normal wear and tear, you can get it repaired quickly with a home warranty. When your tenant reaches out about a broken-down home system or appliance, just submit a service request, pay your Trade Service Call Fee, and we will send a tech to the property to diagnose the issue. If they cannot fix the covered system or appliance, we'll replace it and haul away the old equipment. Learn more about our Shield Assurances, like how we cover systems and appliances no matter their age!
See the plan contract for coverage details, including service fees, limitations and exclusions. Charges for non-covered items may apply.
A home warranty is beneficial to have along with your homeowners insurance; learn why you need both. Explore our home warranty plans and learn more about how home warranties protect your home.