Learn what National Financial Awareness Day is and how to celebrate it.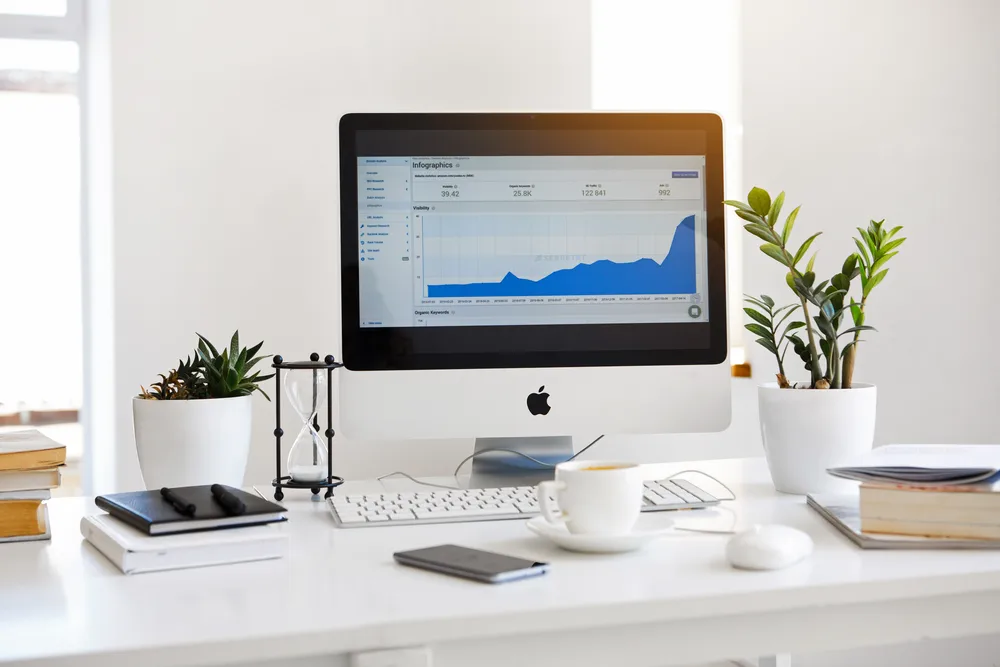 Do you need to get your finances under control? Are you paying your bills and saving for retirement but aren't sure where every penny is going? Would you like to be more financially stable?
Well, to reach that goal, you have to be willing to take a long, hard look at your finances and commit to being more aware of where you're spending. You don't have to wait until the New Year to start working on your finances — now's a great time to start. National Financial Awareness Day is coming up on August 14, and the day is a good reminder to examine your finances, work toward financial stability and focus on preparing for the future.
What is National Financial Awareness Day?
National Financial Awareness Day is a holiday dedicated to developing the financial principles and practices that can build a solid financial future from now through retirement. It celebrates implementing sound investment practices so you can put your money to work for you, spend less time working and have more time to enjoy living your life.
National Financial Awareness Day also teaches us that finances can be straightforward and manageable. A lot of people find financial literacy overwhelming or out of reach. But no matter where you are financially, you can learn sound principles that will help you plan for the future, like making small changes in your daily habits or saving your pocket change.
This holiday serves as a reminder to seek out more knowledge about finances, such as by joining an investment or money club, reading personal finance books and blogs, or speaking to a financial advisor. It's an occasion to celebrate by making wise financial moves, like starting a savings account, consolidating high-interest debt or making wise investment decisions.
Ways to Observe National Financial Awareness Day
To celebrate National Financial Awareness Day, do something to protect your financial future and increase your stability now. Commit to putting away a small amount of money in savings every week and never touching it. Make small changes to your spending habits to save additional money, such as drinking water when you go out to eat, or turning up the thermostat a degree or two to save on energy costs.
National Financial Awareness Day is also a great excuse to start investing. It's easier than ever now that there are so many apps that let you invest with pocket change. Check out some library books on budgeting, and make up a spreadsheet for your budget or download one of the many popular budgeting apps available. Commit to creating an emergency fund to help you cover all the very expensive things that can go wrong in the future. Increase your 401(k) contributions by a percent or two.
Celebrate with a Home Warranty
One of the best things you can do to celebrate National Financial Awareness Day is to buy a home warranty from American Home Shield®. Unexpected home repairs and breakdowns definitely fall into the category of things you have to plan for financially because they can get pretty pricey. It's hard to predict when an appliance or home system will fail, but you know that eventually one will. It's also hard to budget for those expenses, because you don't know if they're going to be a few hundred dollars or a few thousand.
A home warranty can help you cope with this uncertainty and defray the costs of an unexpected breakdown. American Home Shield covers normal wear and tear of 21 home systems and appliances. We'll cover some or all of the cost of your covered repair, or help you pay for the cost of a replacement for your appliance or home system.
Defrayed costs aren't the only benefit of a home warranty. Because we have a network of trusted contractors, you don't need to worry about finding someone qualified to do your repair work. And you can enjoy additional financial perks, like discounts on HVAC service and filters, discounted appliances, referral discounts and savings on warranties you might buy for additional properties.
If you're looking for ways to improve your financial life, National Financial Awareness Day is the perfect excuse to get started. Take this time to reflect on your finances, educate yourself and make informed decisions — you'll be glad you did.
AHS assumes no responsibility, and specifically disclaims all liability, for your use of any and all information contained herein.