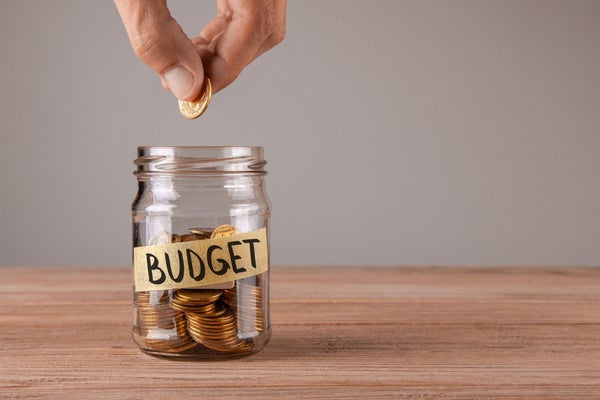 Sticking to a home budget can be challenging for many people, but once you find the best ways to control your finances, it'll become second nature. It is never too late to start practicing healthy financial habits.
To help you save money throughout the year and protect your peace of mind, American Home Shield® has some tips on how to get your finances in order.
1. Eat more meals at home.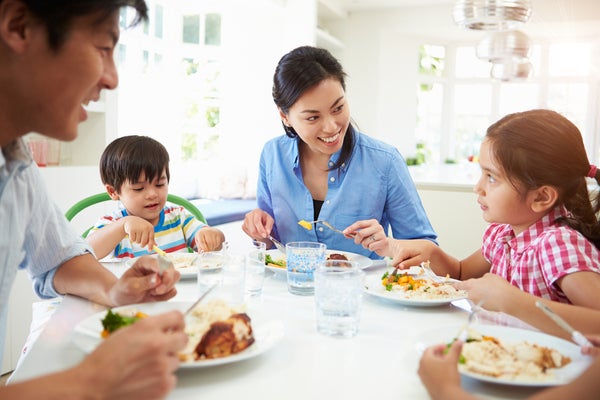 Reducing your food costs is a great start to getting your finances in order. According to a 2018 study by Forbes, ordering restaurant delivery is almost five times more expensive than cooking at home. More recently, full-service restaurants now charge about six percent more than they did in 2020. You could save a lot of money by choosing a home-cooked meal over ordering takeout.
However, we realize that sometimes cooking after a long day can be the last thing on your mind. Sometimes you and the family need a delicious dinner without the dishes that go along with it. We recommend adding a "restaurant" budget every month and staying within those monetary guidelines. If buying a coffee in the morning is one thing that gets you out of bed, go for it! That can be part of your restaurant budget. If your routine involves eating out once a week with friends or taking the kids to their favorite diner every Saturday, keep those dates. Just add that into your budget and cook the rest of your meals at home to save money.
If you don't enjoy spending time cooking in the kitchen, try buying grocery store items that are ready to go instead of eating out. While things like bagged salads, pre-chopped veggies, and frozen meals are more expensive than chopping and cooking yourself, they are often cheaper than ordering restaurant food.
2. Organize your pantry, fridge, and freezer.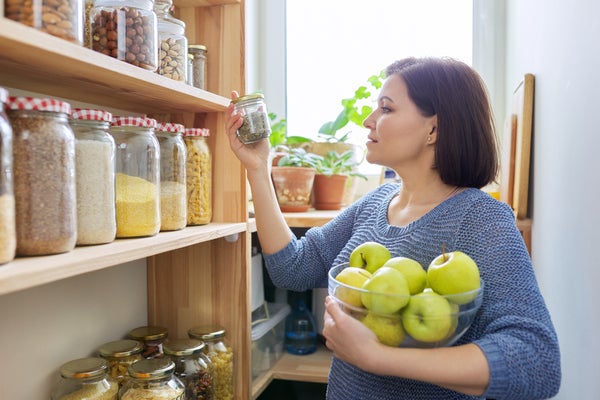 When was the last time you took a peek inside your pantry? Before grocery shopping, take a quick inventory of your pantry and refrigerator contents so you can cross duplicates off your shopping list. Organizing your storage areas can also help you save money: When you can easily see what you have on hand, you'll be less likely to buy yet another can of black beans or a box of pasta.
For more organization inspiration, check out the show "Get Organized with The Home Edit" on Netflix.
3. Let your smartphone organize your home budgets.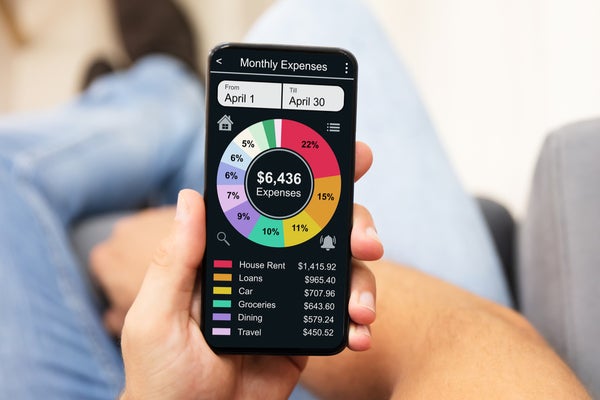 Do you want to set up a budget for your home but aren't sure where to start? You can download money-saving apps that help you analyze your spending and earning habits. These apps can show you exactly where your money is going at the touch of a button, making it much easier to figure out where you need to cut back. Read more budgeting tips.
4. Recycle and reuse.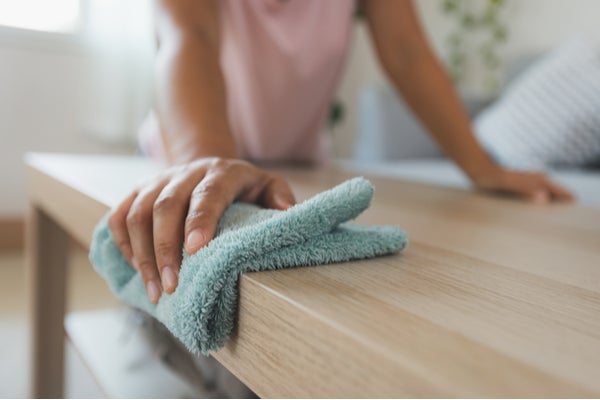 In addition to being good for the environment, recycling can also be good for your wallet. Here are some ideas on how to add recycling into your daily routine:
Use a lunch box or insulated bag instead of paper sacks.
Glass jars are great for food storage and can help keep your produce fresh.
Use cloths instead of paper towels for cleanup.
Use refillable water bottles instead of disposable plastic ones.
You can also save money by using cloth napkins instead of paper ones.
Little tweaks like these can help make a difference with your yearly home budget.
5. Reduce your utility bills.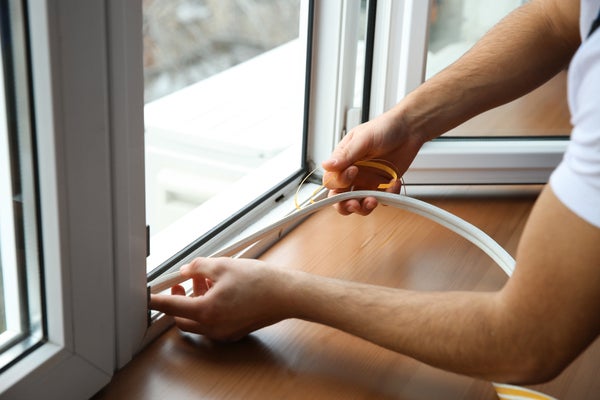 With the surge in utility bills nationwide due to rising costs of natural gas, it's more important than ever to take steps to decrease your energy usage. Here are some ideas on how to save money on your energy bill:
Perform an energy assessment or energy audit on your home. Seal air leaks around doors and windows to save on heating and air conditioning costs, and check your attic insulation to see if it needs to be added to or upgraded. Perform annual maintenance on your HVAC system to ensure that it's running at peak efficiency; be sure to change the filters regularly.
Invest in smart devices that can help you save on your energy bill. These devices automatically regulate the light, temperature, and appliances in your home for energy efficiency and comfort.
Reduce your water bill. According to ENERGY STAR, "water heaters use about 20% of a home's energy"—that's a large portion of your entire home's utilities! Adjusting the temperature of your water heater to 120 degrees Fahrenheit can help you save money on water bills and help prevent scalding accidents.
Fix leaks promptly, install water-efficient showerheads and high-efficiency toilets, and run dishwashers and clothes washers only when they have full loads. You can also take steps to conserve water outdoors on lawns and gardens by watering only when needed and using timed soaker hoses.
Ask for lower bills. Contact your cable television, internet, and telephone service providers and find out if you are getting the best available rates. You may be eligible for special promotions, loyalty programs, or newly structured rate deals.
These home energy-saving tips can help reduce your monthly utility bills.
6. Consider purchasing a home warranty.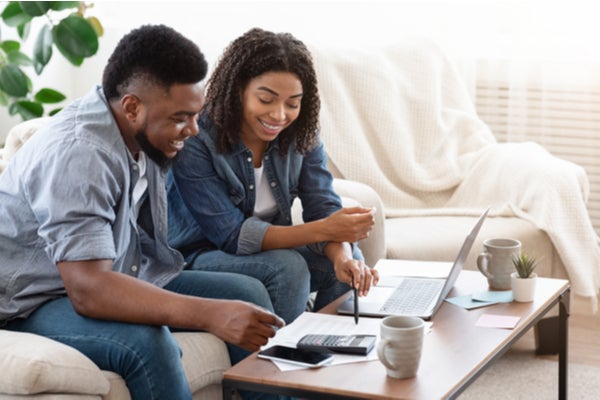 If you're a homeowner, you understand how quickly one system or appliance breakdown can impact your monthly budget or savings. While it is important to budget for unexpected repairs, you can also save on repairs with a home warranty. American Home Shield provides coverage for parts of up to 23 key home systems and appliances; when one of your covered items breaks down, we'll help protect your home budget by repairing or replacing the defective part, subject to the limitations and exclusions of your contract. With us, you can enjoy peace of mind that your finances are protected.
AHS assumes no responsibility, and specifically disclaims all liability, for your use of any and all information contained herein.