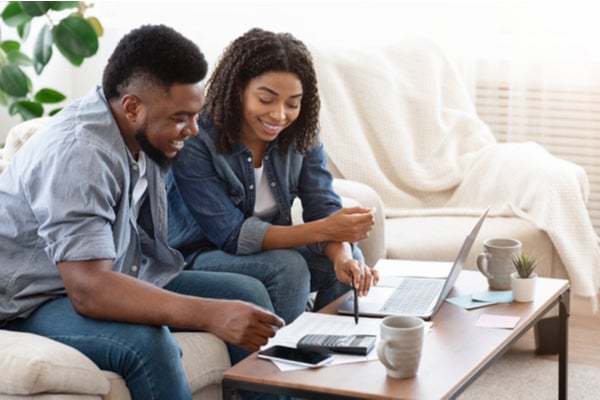 While a budget is a general plan for how you spend and save your money, a home maintenance budget is a plan specifically for how you'll keep your house in good shape while knowing approximately what you'll be spending on annual home maintenance costs. A little bit of upkeep now can save thousands of dollars later on by preventing expensive repairs from happening. Creating a budget also means that when something does go wrong, it won't be as big a shock to your wallet because you were already prepared with funds set aside precisely for this purpose.
So, how do you get started? Here are some average costs and tips to help you create a successful home maintenance budget.
Make a List of Home Maintenance Projects
As you're planning your 2022 household budget, start by making a list of all the maintenance projects you know will need to be done around the house. Keep in mind that it's not just about big tasks like replacing your carpets or insulating your attic. Think about smaller projects such as changing light bulbs, fixing small holes in the drywall, and other easily forgotten tasks. These smaller tasks can quickly add up on your to-do list if you don't have replacements on hand when they break or wear out over time.
And don't forget your desired home maintenance projects—these are items that don't necessarily need to be done but that you want to tackle at some point. This could include painting a wall a bold color, installing hardwood flooring, or even swapping out doorknobs.
Your list may seem daunting at first glance because there are so many monthly small jobs that are necessary to keep your home safe and comfortable. But don't worry—this is why you're making a list, so you can prepare financially and check off tasks when you complete them.
Estimate Average Costs for Each Maintenance Task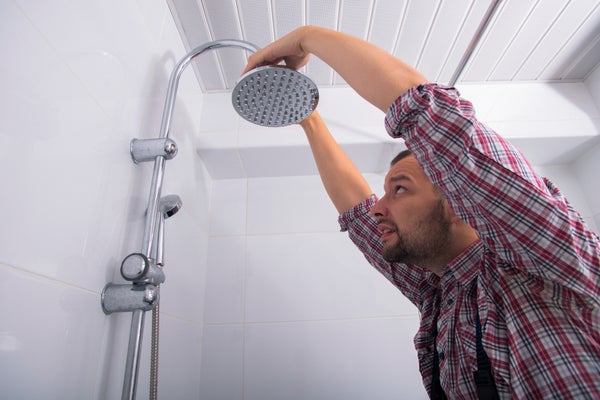 Average home maintenance costs can vary depending on how old or new your home is, where you live, the square footage of your house, and other factors. But here are some tips to help you estimate general costs:
Smaller tasks, such as recaulking a bathtub or replacing a showerhead, can range from $5–$100 per task
Repainting a room can cost between $100 and $800
Replacing carpets can cost between $700 and $2,000
Appliance repair or replacement can cost you up to $1,200*
Heating system repair or replacement may cost between $180 and $3,500*
Plumbing work can range from $80 to $1,300*
Electrical work can range from $50 to $600*
Some of these costs depend on whether you take on the task yourself or hire a professional. Prices may significantly increase if you pay a contractor to do the job, a consideration that drives many homeowners to roll up their sleeves and perform DIY maintenance. Just remember that some jobs are better left to the professionals, like electrical repairs and tree trimming.
Put Your Budget Together
Now it's time to draw up your home maintenance budget. Start by reviewing your list of necessary projects and the costs of taking on each one. Next, you'll need to figure out how much you can afford to put away each month to save for each task.
General Budgeting Tips
While it may not seem like it, contributing money to a savings account specifically to be used for the cost of home repairs and maintenance can be just as important as planning for the expense of food, gas, and utilities. Besides having money on hand to help with smaller tasks, it will also save you from scrambling to find money if and when a major repair creeps up out of nowhere.
One good way for getting a ballpark idea of how much you might be able to put towards average home maintenance costs is to take the average cost per item and break it down into monthly contribution amounts. For example, Amazon's top-rated 24-pack of energy-efficient light bulbs costs around $21. That amount would be your annual home maintenance cost of replacing lightbulbs in your home. Over a year, that breaks down to less than $2 per month to have the peace of mind knowing you have spare bulbs ready when one goes out.
Consider your home maintenance contribution as a sub-budget of your main household budget. Try using the 50/30/20 rule as a simple budgeting framework, where 50 percent of your contributions should be for immediate needs (replacing light bulbs, yard work costs, and more), and 30 percent of your contributions should go towards wants (such as purchasing a major appliance, landscaping, or renovating a room). Of course, it's unrealistic to plan for every specific project, repair, or replacement, so the final 20 percent should serve as a budget for unexpected costs. You're free to adjust percentages and categories as you see fit, but this is a standard guideline for creating your budget.
Budgeting for Large Projects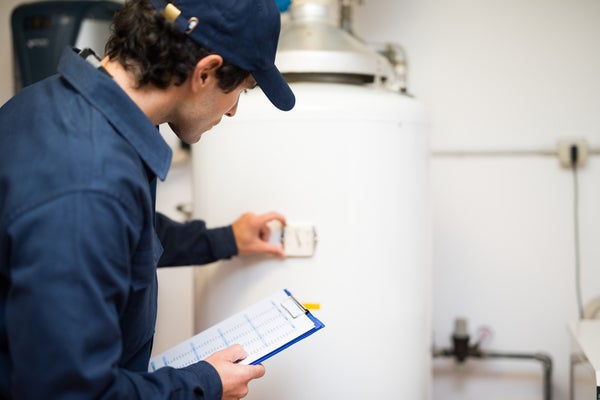 If you know that you're going to need a major appliance replacement or renovation project in the next year or two, you should start saving immediately to help alleviate the upfront cost.
Dedicating a portion of your monthly contribution for a specific project is easier when you deposit smaller amounts and let them build up over time. For example, if you know your water heater is nearing the end of its life span, and it could cost $823* to replace, then aim to save about $65 a month for one year. Adding this cost to your home maintenance budget can help eliminate the need to use a credit card when the time comes to replace an appliance or home system.
Now, this is where the need for home protection comes in. Consider including the cost of American Home Shield home warranty coverage in your budget. For affordable monthly plan costs, the major components of your home's systems and appliances will be covered—and your wallet protected—when breakdowns occur. We offer three home service plans that fit every budget and give you the option to choose add-on coverage—because we know every home is unique.
Final Thoughts
Figuring out how much to budget for home maintenance may be a big task at first, but reviewing and adjusting it annually will make it more manageable year after year. By planning for home maintenance costs, you'll be able to plug any leaks in your overall household budget when repairs or replacements need addressing.
Get more tips for a tighter budget to ensure you have enough funds for any breakdowns in your home, and learn more about home maintenance tasks for every season.
*Repair/Replacement costs ranges are the twentieth and eightieth percentile of U.S. costs as reported in A Study of Homeowners' Appliance and Home Systems Service Experiences, a nationwide survey of homeowners conducted in 2019 by ClearVantage for American Home Shield. Further reproduction or use is expressly prohibited.