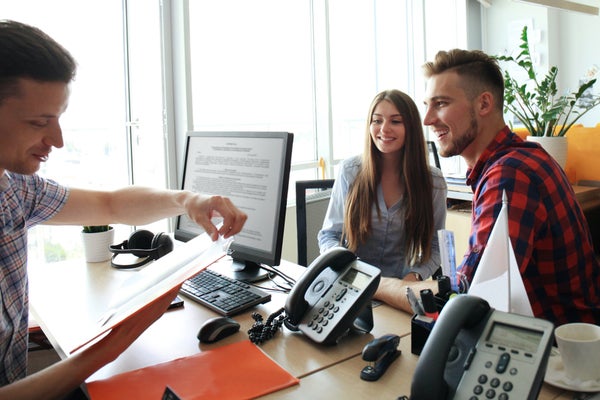 Do you have some home improvements on your to-do list? There are several different types of home improvement loans* that can help you with your next project.
Maybe you've been dreaming of adding a pool to your backyard, converting your garage, or remodeling a bathroom? Budgeting for a home improvement or renovation takes patience and dedication. And sometimes the renovation is something that you need right away to accommodate aging parents, to make space for a new baby, or to make your home more wheelchair accessible. Home improvements can also add a bit of curb appeal and increase the value of your home.
Borrowing against the equity in your home is one option, but what if you don't have any equity, don't want to take out a second mortgage and pay closing costs, or simply don't have great credit?
Here are some lenders with the best home improvement loans offerings that can help you finance the renovations you've been dreaming of, or the more practical ones that your home needs. Many of these come with great home improvement loan rates and require no collateral. A personal loan for home improvement might even be available to you if you happen to have less-than-perfect credit.
Wells Fargo
There are plenty of online banks offering home improvement loans these days, but some homeowners still like the idea of walking into a brick-and-mortar branch and talking to a loan officer face to face. If that sounds like something you'd prefer, you may want to apply for an unsecured home improvement loan from Wells Fargo. An unsecured loan means that there's no need for any collateral, and you can borrow as little as $3,000 or up to $100,000, if you qualify.
If you're already a Wells Fargo customer, you can get a 0.25% discount on your interest rate. If you don't want to apply in person but still want the convenience of a brick-and-mortar bank for loan servicing issues, you can apply over the phone or online. However, you must be a Wells Fargo customer to qualify for online and over-the-phone applications.
The Wells Fargo personal loan application process can take some time and usually requires a hard credit check to see if you qualify and find your interest rate. Typical terms include:
No origination fees (upfront loan processing fees)
No prepayment penalties
Interest rates from 5.74% to 24.24%
Minimum recommended credit score of at least 660
Loan terms are from one to three years for loans under $5,000 and up to 84 months for larger amounts
Funds are available as soon as the next business day after approval
You must be a U.S. citizen or permanent resident
SoFi
SoFi offers no-collateral personal loans for home improvement with a soft credit check that displays your potential terms and interest rate before you apply. Use the mobile app to apply and manage payments on your SoFi home improvement loan—no face-to-face appointment necessary. You can borrow $5,000 to $100,000 in most states, and loan funding takes about a week after approval. If you lose your job during your loan term, you can temporarily pause your payments. Terms include:
Interest rates from 5.99% to 18.28%, with 0.25% autopay discount
Minimum credit rating of 680 recommended
No origination, closing, or prepayment fees
No late payment fees
Loan terms from two to seven years
You must be a U.S. citizen, permanent resident, or visa holder and at least 18 years old
USAA
Are you in the military or a military veteran? USAA home improvement loans for veterans are without a doubt the best option to fund your home improvement project. These loans are only available to USAA members, and you need a USAA bank account to receive your funds. You can easily apply online or visit a USAA branch.
Loan amounts are small compared to other lenders—$2,500 to $20,000—and you can't prequalify, so you'll need to consent to a hard credit check. However, you can get your money within 24 hours of approval. Other terms include:
No prepayment penalties
No application fee
Interest rates from 7.24% to 18%, with a discount for autopay
Repayment terms extend from 12 to 84 months, depending on the amount of your loan
Navy Federal Credit Union
Navy Federal Credit Union is also a great option for home improvement loans for veterans. Navy Federal home improvement loans are only available to veterans or people in the army, marine corps, navy, air force, coast guard, and space force. The application process is quick and easy, and many borrowers get same-day funding.
For shorter loan terms, you'll need a $25,000 minimum loan amount. For payment lengths more than 7 years, you'll need a minimum of $30,000. Other terms include:
No origination or prepayment penalties
No minimum credit score required
Autopay discount of 0.25% for active-duty members
Late fee of $29
LightStream
LightStream is an online lending platform run by Truist, the merger of BB&T and Suntrust. It offers low interest rates and lightning-fast funding for unsecured home improvement loans. You may be able to get your money the same day you apply, which is a huge benefit if your home reno can't wait. However, you need excellent credit to qualify for a LightStream loan—several years of credit history and a mix of account types on your report will also help you qualify. Other loan terms include:
Loan amounts of $5,000 to $100,000 available
No appraisals or home equity requirements
Interest rates between 3.99% and 16.49%, with an autopay discount option
Minimum credit score of 680
Loan terms from 2 to 12 years

Avant
You can still have a shot at qualifying for home improvement loans with bad credit. If you have poor credit but still need a home repair loan, Avant may be able to help. Their minimum credit score for a loan is reported to be about 580. You can prequalify with a soft credit check, and you can get your money as soon as the next business day. Similar to LightStream, you may be able to qualify for home improvement loans with no equity, which is helpful if you haven't had enough time to build equity in your home. Other terms for an Avant loan include:
An administration fee of up to 4.75%
Interest rates from 9.95% to 35.99%
Loan amounts between $2,000 to $35,000
Loan terms from two to five years
Late payment fees of $25
Proof of employment and an active savings or checking account
Upstart
Some homeowners may not have a robust credit history. If that's you, don't worry. You can still qualify for a low rate with Upstart. Upstart offers unsecured home improvement loans and other personal loans to borrowers without much credit history—they use your job history and education, in addition to your credit score, to assess risk. And you can pre-qualify with a soft credit check that won't hurt your score. You can borrow as little as $1,000 and as much as $50,000, making Upstart a good option for those smaller home improvement jobs that might still be a little tough to swing financially. Other loan terms for Upstart borrowers include:
Interest rates from 6.76% to 35.99%
Repayment terms of three or five years
No prepayment penalty
Late payment fees are 5% of the past due balance or $15, whichever is higher
Returned check fees are $15
Minimum recommended credit score of 600
You must be at least 18 years old and have a U.S. residential street address (unless you're active duty military)
Loans are not available to residents of West Virginia or Iowa
PenFed Credit Union
With loan amounts as low as $600, PenFed is another great option for funding those home repairs and improvements that are just out of reach. Though, you need to be a member of PenFed, Voices for America's Troops, or the National Military Family Organization to qualify for a personal loan for home improvement. You can borrow as much as $35,000 and get your money as soon as the next day after approval. Plus, feel free to check your potential rate without the worry of dinging your credit. Other terms for PenFed loans include:
No origination or prepayment fees
Interest rates from 5.99% to 17.99%
Minimum credit score of 650
Loan terms of 12 to 60 months
Mortgage with Home Improvement Loan
If you're buying a home that happens to be a bit of a fixer-upper, another option that you might look into is whether you can qualify for a mortgage with a home improvement loan. Known formally as an FHA 203(k) loan, it combines your mortgage and home improvement loan into a single, federally backed loan, which awards you with extra money to renovate or improve upon your new home (specifically, your primary residence). These loans are often considered a better option for first-time home buyers but are available to anyone. Some of the requirements for an FHA 203(k) loan include:
620 FICO score3.5% down payment
At least a 31/43 debt-to-income ratio, meaning up to 31% of your monthly income can go toward housing-related costs and 43% of your income toward other expenses.
When it comes to funding home repairs, improvements, and renovations, getting a home improvement loan may be your best option. If you can, it's a good idea to save yourself some interest fees and borrow only as much as you need to get the job done. You might even try to do some of the work yourself to save on labor costs. Weekend project, here you come!
Whether you're buying or selling a home, protecting your home with an American Home Shield® home warranty, or the recipient of a home warranty after closing on a new house, AHS is here to help you throughout every step of your homeowner journey.
* American Home Shield does not promote any of these home improvement loans based on partnership. We chose which loans to list based on research and accessibility to information from each institute's website. Please keep in mind that rates and terms can differ for each party.