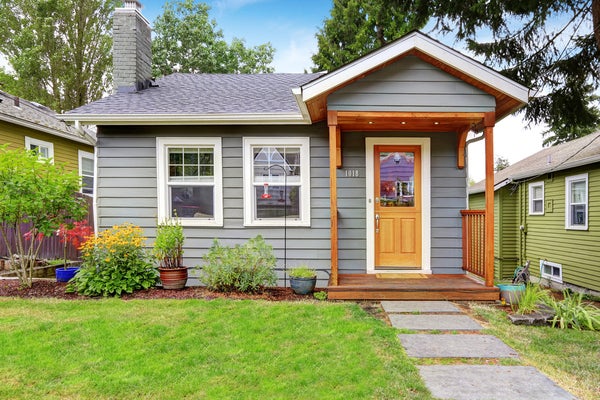 Making sense of your credit score and how it relates to your overall financial stability and well-being is one of the first steps you should take when deciding to buy a house (and making any significant investment, for that matter). Knowing your credit score will give you first-hand insight into what sort of mortgage loan you might be able to apply for and what factors are negatively impacting your score and what you need to do to improve it. But what credit score is needed to buy a house?
Unfortunately, there is no clear-cut answer or guarantee for this question. Most home loan considerations factor in many different elements from your financial history and current financial situation, including things like debt-to-income ratio and other outstanding debts (such as credit cards or other loans), in addition to your credit score.
That said, minimum credit score requirements depend on the type of mortgage loan that you are applying for. The minimum credit score to buy a house might be lower for one kind of loan but higher for another. So, it really just boils down to the type of loan you secure. 
Let's clear up credit score confusion and take a look at what the minimum credit score to buy a house is for different types of loans, including low credit score home loans, so that you can set your expectations before you buy a home.
Understanding FICO® Scores
You've probably heard the term "FICO Score" before. That's because, as far as the major credit bureaus go, your FICO Score (short for "Fair Isaac Corporation") is typically the score that most major lenders are looking at when you apply for a mortgage loan.
FICO Scores are calculated using five different weighted factors:
Payment history (35%)
Amount owed (30%)
Length of credit history (15%)
Credit mix (10%)
New credit (10%)
These percentages may differ slightly from the other major credit bureaus—Equifax, Experian, and TransUnion—but FICO is generally considered a good foundation. Typically, a FICO score of 740 or higher is regarded as the best credit score to buy a house.
When you submit your paperwork and credit score for a home loan, lenders will not just look at your overall score. They'll also review your credit history. How much do you owe in debts, and are you bringing in enough income to continue making those payments in addition to a new home loan? How much do you already have in savings, and how consistent are your savings contributions? How often have you been late on payments? Are you constantly opening new credit card accounts? These are the types of questions the lender will be asking as they look at your credit history.
Understanding the factors and questions that lenders are looking at in addition to your credit score can go a long way in understanding and preparing your credit score to buy a home.
Minimum Credit Score to Buy a House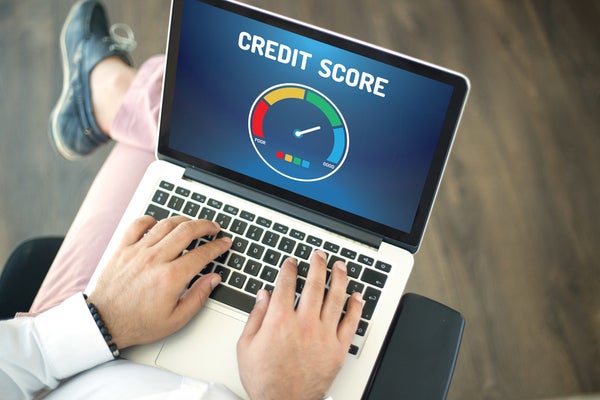 There are different minimum credit score requirements for different types of loans. And on top of that, each lender's credit score minimums may vary. The different types of mortgage loans include:
Conventional
FHA Loan (3.5% down payment)
FHA Loan (10% down payment)
VA loan
Let's dive into each loan type to get a sense of each one's minimum credit score to buy a house.
Conventional Mortgage Loan (Minimum FICO Score: 620)
Conventional loans are typically for home buyers with a higher credit score who are in good standing with their credit history. These loans are uninsured by the government and generally offer the best interest rates and mortgage term options, such as 15- and 30-year, fixed-rate terms. Conventional loans are even more appealing because down payment requirements are also typically low. The caveat is that the lower your credit score, the higher your chances are of needing a larger down payment or getting a mediocre loan interest rate.
If you have a lower credit score, don't worry! A conventional loan may not be available to you, but you do have a couple of other options for low credit score home loans.
3.5% Down Payment FHA Loan (Minimum FICO Score: 580)
FHA (Federal Housing Administration) loans are insured, protecting the lender and allowing them to require a lower minimum credit score to buy a home than conventional loans. FHA loans also have great refinancing options for homeowners. (Learn about the advantages of home equity loans.)
These private lenders often look at all of your scores from the different credit bureaus and use the middle credit score for your home loan approval. A minimum credit score of 580 is required for FHA loans if you're putting a 3.5% down payment down on the house.
10% Down Payment FHA Loan (Minimum FICO Score: 500)
This loan option has the same benefits and protections as the 3.5% down payment FHA loan. However, the minimum loan amount drops significantly if you're putting at least 10% down at the time of purchase. If you have a credit score between 500–579 but have enough cash on hand to put at least a 10% down payment on your new home, this FHA loan option may be perfect for you.
VA Loan (Minimum FICO Score: 580)
The U.S. Department of Veterans Affairs (VA) offers VA loans for qualifying military personnel and their families.
VA loans require a minimum credit score of 580, regardless of your eligibility, and you don't necessarily need a down payment. The only thing to keep in mind is that with no down payment, you'll usually be charged an up-front fee.
What is the Best Credit Score to Buy a House?
The best credit score to buy a house is more subjective than the minimum requirements listed for each type of loan. Lenders will have their own ranges for what they consider to be a good credit score. However, most will likely adhere to the same ballpark ranges as FICO and the other major credit bureaus. Based on these FICO Credit Score ranges, where does your credit score fall on this scale?
Lower than 580 (Poor)
580–669 (Fair)
670–739 (Good)
740–799(Very good)
800 and higher (Exceptional)
So, if you're still wondering, "But really, what credit score is needed to buy a house?" The answer is that the higher your credit score, the more likely it is that you'll be approved for a mortgage loan (and better rates). If you're dreaming about someday owning your own home, get a jump start on your credit score now. Start being as proactive as you can to set yourself up for success later on. That includes paying off loans, paying bills on time, and disputing any outstanding credit report errors.
Other Credit Score Considerations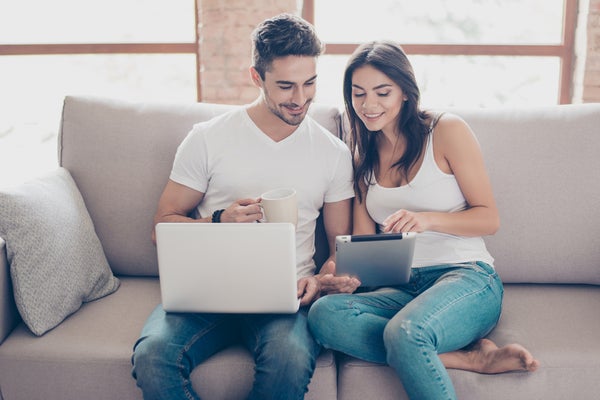 As you can see, when it comes to buying a home, information on what credit score you need isn't always straightforward. You may need to keep in mind some other factors in terms of the impact that your specific financial situation might have on your credit score for mortgage approval.
First-Time Home Buyer
A first-time home buyer's credit score may be put under a bit more scrutiny than someone with a long credit history that is in good standing. If you're a first-time home buyer, proactively maintaining a healthy credit history will be a huge benefit when applying for a home loan.
Buying a Home With Student Loans
Often going hand-in-hand with the first-time home buyer credit score factor, buying a house when you have student loans can put your financial history and current situation under the proverbial microscope, as lenders will want to ensure that you'll be able to make your monthly mortgage payment along with any student loan payments—or any other debt payments, for that matter. Having a low debt-to-income ratio is an excellent way to show lenders that you have responsible credit usage. Use this debt-to-income ratio calculator to see where you stand.
Having a Cosigner
Finally, if you have a less-than-perfect credit score or history, it may be worthwhile to consider adding a cosigner with better credit on your mortgage loan application. There is a chance that this will improve your odds of getting approved, but lenders still typically make their decisions based on the lowest credit score for a home loan. There is no guarantee that you'll be approved even with a cosigner.
Final Thoughts
Along with gathering helpful advice for buying a home before you take the plunge, understanding how credit scores factor into the mortgage loan approval process is a great first step in your journey toward homeownership. Even with not-so-perfect credit, you still might be eligible to be approved for a mortgage loan. Although there are ideal credit scores needed to buy a house, you might still be successful if your lender sees that you can maintain a healthy credit history.
It took a lot of hard work and dedication to boost your credit score and get approved for a loan, so let American Home Shield help make living in your new home the easy part. Once you get approved for a house, help protect your investment with a home warranty plan from American Home Shield.