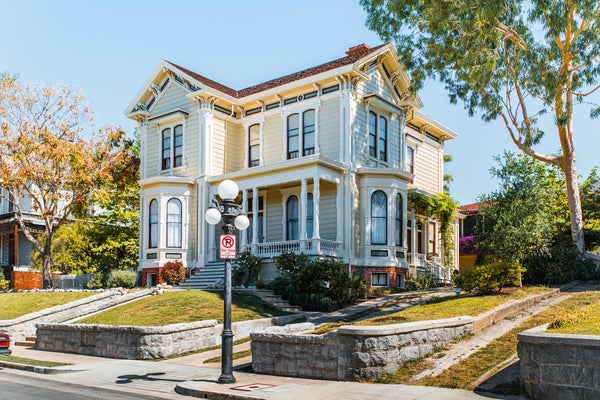 Have you ever dreamed of discovering a charming old house and transforming it into an amazing home?
Buying a historic home is the ultimate goal for many DIYers. Finding an old, neglected house and restoring it to its former glory can be extremely satisfying—and profitable—if you decide to sell. It's a highly achievable goal, but it's also a big commitment.
Restoring a historic house will require a lot of research, patience, and time. Despite the effort, the end result will be worth it. Here are some tips to keep in mind as you begin your historic home restoration journey.
1. Understand the difference between an old home and a historic home.
It's easy to allow yourself to get caught up in the romance and the whimsical nature of historic home restoration, but there are key differences between owning a historic home and an old home.
While both are charming with one-of-a-kind details that can't be found in newer homes, a historic home is a home that was placed on the National Register of Historic Places by the National Park Service. To be deemed historic, the property:
Must be at least 50 years old.

Should be connected to historical people or events.

Has the potential to provide historical information or has done so in the past.

Has maintained the look and feel of the house's era.
Another key difference between buying a historic home versus an old home is that you may be able to get financial assistance to help fund your renovation plans. Historic home restoration grants often go to nonprofit groups, but you may be able to find some at the state or local level. You can contact the National Trust for Historic Preservation and your state preservation office to see if your home qualifies.
You can also apply for renovation loans and may be eligible for a historic home renovation tax credit. These are all great incentives and can go a long way toward providing financial relief for your dream home.
Unfortunately, there may be some limitations when restoring a historic house. Though federal law states there are no restrictions on what private owners can do with their property, there may be state and local laws that say otherwise, especially for houses located in a historical district or that have been designated historic. The federal law can also be void if you use federal grant money to help fund the renovation. These limitations typically do not exist for a non-historic, old house renovation.
It's important to research what you can and cannot do if you buy a historic home. If you're planning on doing a major overhaul or completely changing the look, you may want to forgo restoring a historic house and simply buy an old home instead.
2. Research your home.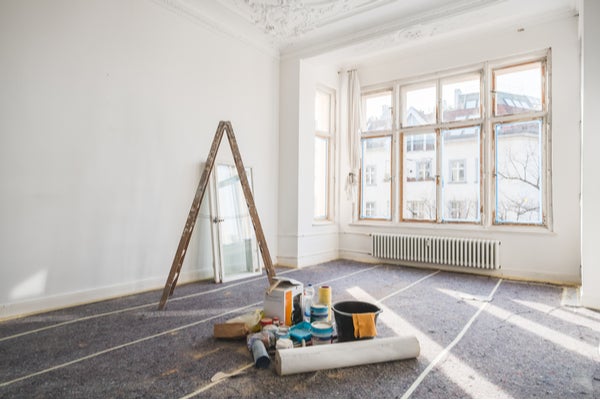 Old house restoration takes time and patience, and you'll want to preserve as much of the original home as you can. Here are some things to research:
Pinpoint the style of the home. Common styles include Cape Cod, Bungalow, Colonial, and Four-Square, but can also be regionally specific. Once you know what style the home is, you can identify what materials were commonly used at the time. This information can help you find historic and modern options for materials that need updating.

Research the particular era in which it was built to get great renovation ideas for your old home. It could inspire you to install glass doorknobs and hardware, a Dutch door, exterior shutters, ceiling medallions, or wood flooring to preserve the look and feel of your home's history.

Try to find pictures of your house, or similar houses, to gain inspiration from the era's prime. Inquiring at local libraries, museums, or even with neighbors who have lived in the area for years would be a great place to start. Pictures can help inform exterior renovation ideas.
3. Find the right contractor.
Unless you're a home reno professional or have previously managed similar restoration projects, consider contracting historic home restoration companies to do the actual remodel. Your house has withstood the test of time for a reason—historic home renovation contractors know how to do the work while respecting the original structure of the home.
4. Don't cut corners.
This is one of the most important rules for renovating a historic home. Any type of home renovation can take a long time, but old home reno projects may feel like they're taking an eternity. You may have to order special items to match the materials and methods that were used in the past, which can lengthen the process and add to the renovation costs.
You may be tempted to use cheaper, modern methods on parts of your historic home renovation, but sometimes they're just not compatible. It's best to listen to your contractor's recommendations and take the time to renovate it properly to ensure your renovation will last for years to come.
If you want to move into the home sooner rather than later, or you're restoring an old house on a budget, you may want to start with the highest-priority rooms first. Get the kitchen and bathroom remodels done first, so the home will be livable. You should also add "replace old electrical wiring" to the top of your to-do list.
5. Proper maintenance and prevention are key.
When it comes to making sure your old home stays in good condition, maintenance checklists are essential. Since you may have to order specialty materials to replace or update items, keeping track of any potential problems is vital.
Our Ultimate Home Maintenance Guide gives you a step-by-step checklist on maintenance for your home. It's also a good idea to pay special attention to your foundation, roof, exterior siding, chimney, windows, and doors. These items can deteriorate rapidly in older homes.
Get ahead of any foundation issues, roof leaks, rotted wood, and more by keeping a list of the condition of your home and noting the frequency of inspection for each item. Be sure to check out more maintenance tips for homeowners to stay on top of seasonal to-do lists.
6. Help protect your home with a home warranty.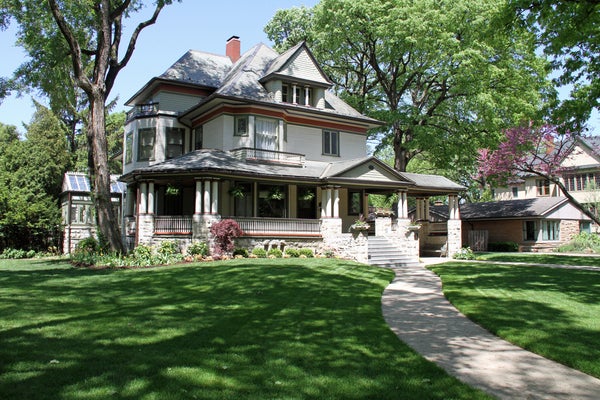 Buying a historic home can be exciting and a little overwhelming, but American Home Shield's home warranty coverage can help you rest easy. Our home warranty plans cover parts of up to 23 key home systems and appliances. No matter if you're renovating a 100-year-old Colonial-style house or a 50-year-old Craftsman, you can protect your historic home's hardworking items.
Check out our home warranty plans and pricing and choose the plan that works best for your household. Let the historic home renovation commence!
AHS assumes no responsibility, and specifically disclaims all liability, for your use of any and all information contained herein.