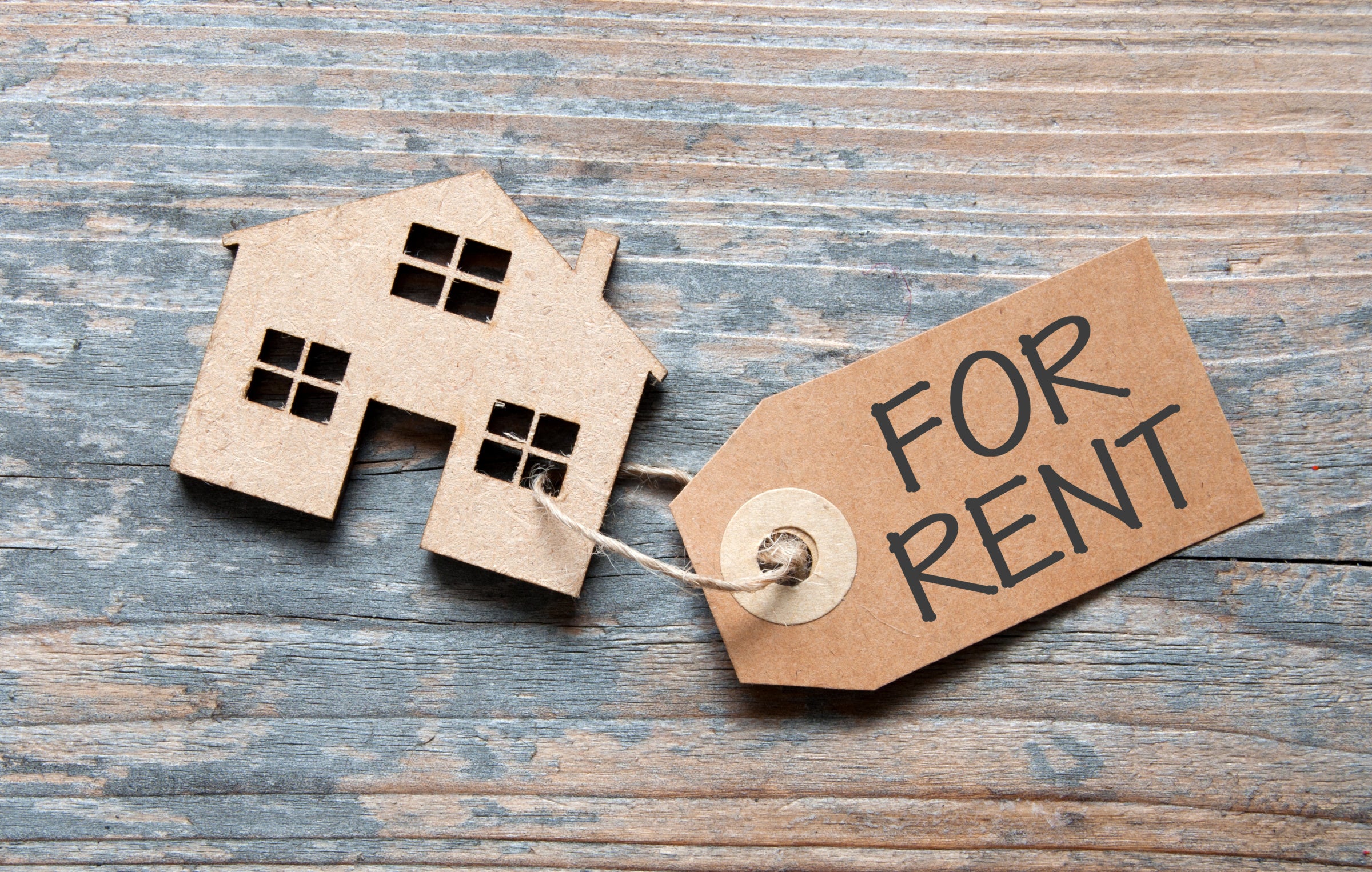 Investing in real estate and managing rental properties for long-term tenants can be a great way to earn extra income. You can put the added finances toward your own home's mortgage, savings, retirement, or travel. Another benefit is that, unlike short-term rental property management, with a long-term rental, you won't have to deal with a steady stream of guests or cleaning after each, short stay.
It's important to learn the ins and outs of managing a rental so you can enjoy peace of mind through the process. Here are some tips on how to manage your property rental, keep your tenants happy, and protect yourself both legally and financially.
1. Hire a lawyer to help you develop a lease.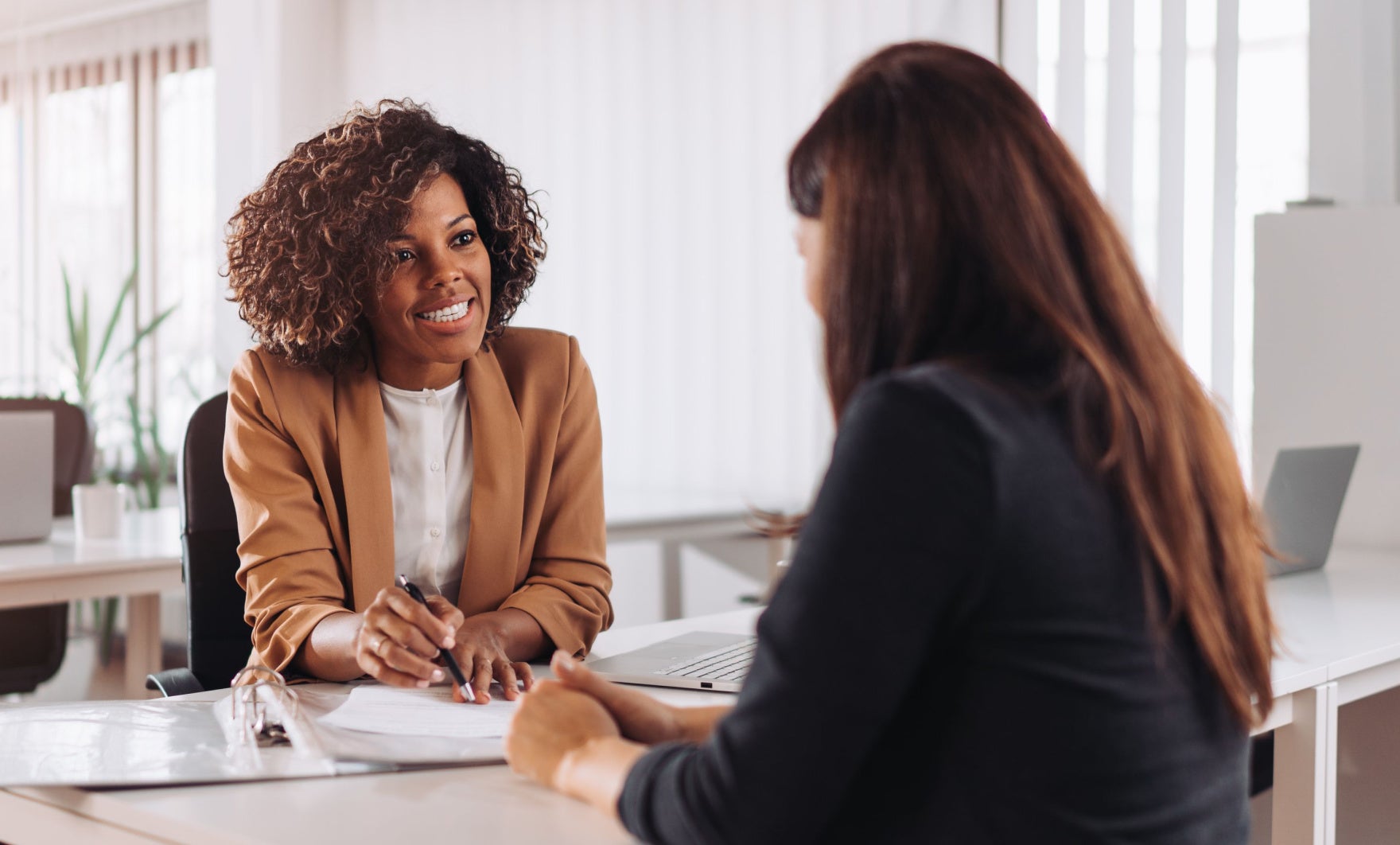 When it comes to learning how to manage rental property, one of the best tools to have in your arsenal is an iron-clad lease. Having the rules laid out neatly with clear language that your tenant can understand is the best way to avoid issues. They know what is expected, and you're legally covered if anything happens.
However, it's difficult to create a clear-cut lease if you don't understand housing laws. Every state—and even some cities—provides different rules regarding landlord and tenant rights, and legal jargon is notorious for its complex terms. If you hire a lawyer, they can make sure your document is legal in court. Paying a lawyer may seem like an expensive luxury, but it could save you money and stress in the future.
Hiring a lawyer can also help you understand your legal obligations as a landlord, know exactly what you can and cannot ask for in a lease, and avoid lawsuits. Here are some issues a lawyer can help you navigate:
2. Issue all notices in writing.
When you manage a rental property, it's essential to document every notice, no matter how small. It may be tempting to just call tenants with any new information or updates or give them a verbal warning if they're doing something to violate their lease. Text messaging may also not cover it. According to findlaw.com, few jurisdictions consider texting a legal written notice.
When it comes to communication with your tenant, your best option is to send the information in both email and mail form. If you ever go to court, this documentation shows the court that you made an extra effort to relay the message.
3. Legally screen your tenants.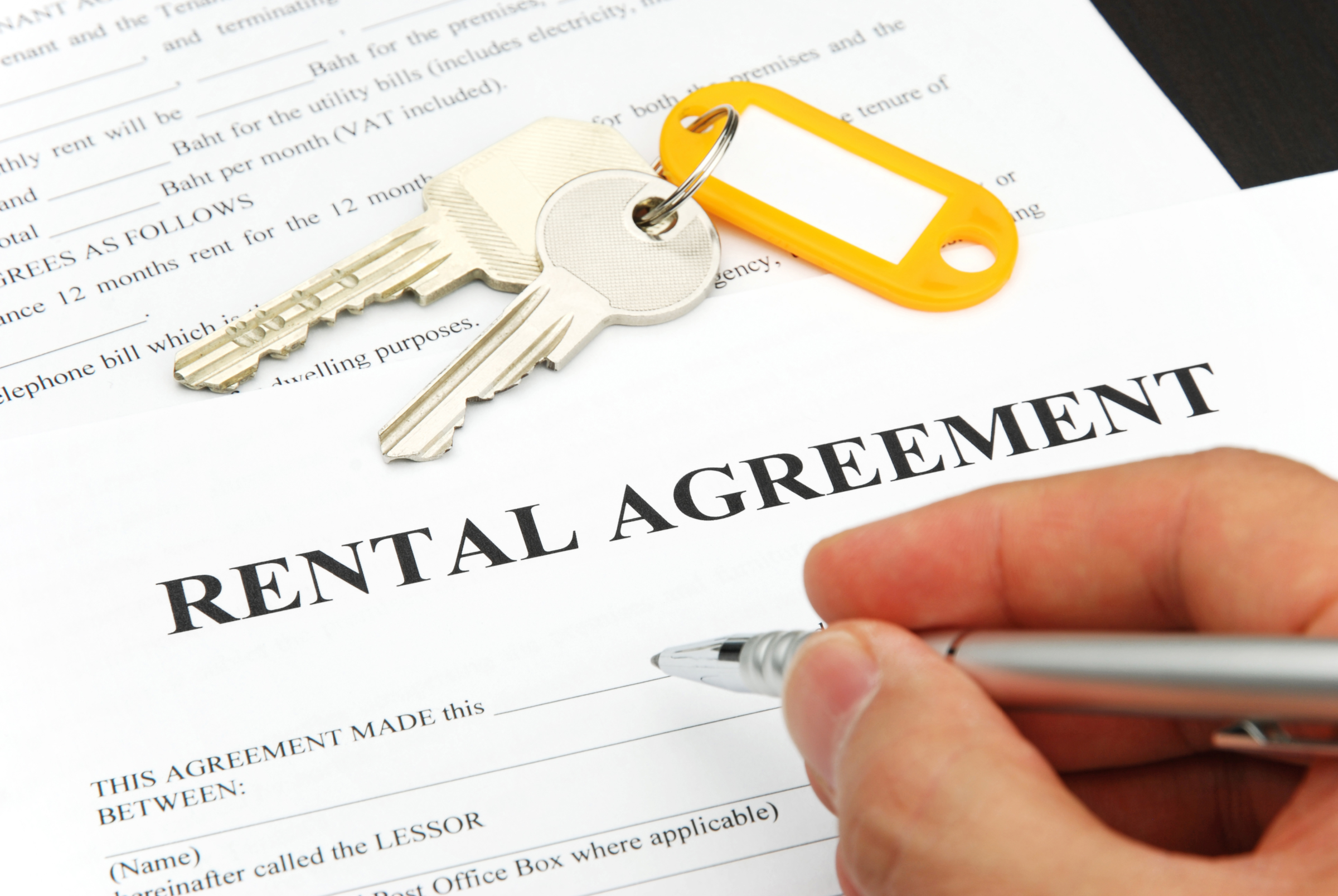 Making extra money by renting out your house can be rewarding, but it can also be stressful turning over the house keys to a stranger—especially when you have invested a lot of time and money in the property. Though security deposits can help mitigate any damage done to your home, it can also be helpful to legally screen every potential tenant to ensure they meet your qualifications.
It's important to be consistent with every potential tenant—if you ask one candidate a question, you have to ask all candidates that question. According to Nolo, landlords are allowed to reject a tenant based on:
Certain criminal convictions (always double-check your state laws regarding this)

Income, or how long they have been at their current place of employment
If you request background checks, you must always have written consent. Your best bet is to include a section regarding background checks on the rental application, note what you'll be checking for, and require a signature.
When filling a vacancy, you can never discriminate against a candidate regarding gender, religion, sexual orientation, marriage status, race, whether or not they have kids, or accommodations required by law. The Fair Housing Act protects tenants against discrimination; it's your job to know and understand these laws to ensure you promote a safe environment and equal opportunities for all potential renters.
4. Consider hiring a property manager.
When your tenant applied to live in your rental property, the lease most likely listed certain amenities and conveniences. If you advertise that the rental comes with a washer and dryer, microwave, dishwasher, or air conditioning, what you charge in rent usually reflects that. That means you must provide repairs or replacements when these items break down, or you may be in violation of your own lease.
It's important to consider whether or not you'll have the time for rental property management. If you work 40 hours a week, it may be tricky to make time for performing or scheduling repairs. Perhaps your main residence isn't even in the same town as your rental property. In both cases, it may be a good idea to hire a property manager for rentals. Rental property management companies can help manage everything from reviewing applications, screening tenants and conducting background checks, being the main point of contact when issues arise, and managing the monthly rents. Some companies even help with short-term vacation rental property management. Though you'll need to set aside a portion of the rental income for paying a management company, the amount of time you'll save may be worth it.
Check out the best cities to buy a rental property.
5. Get coverage for your rental.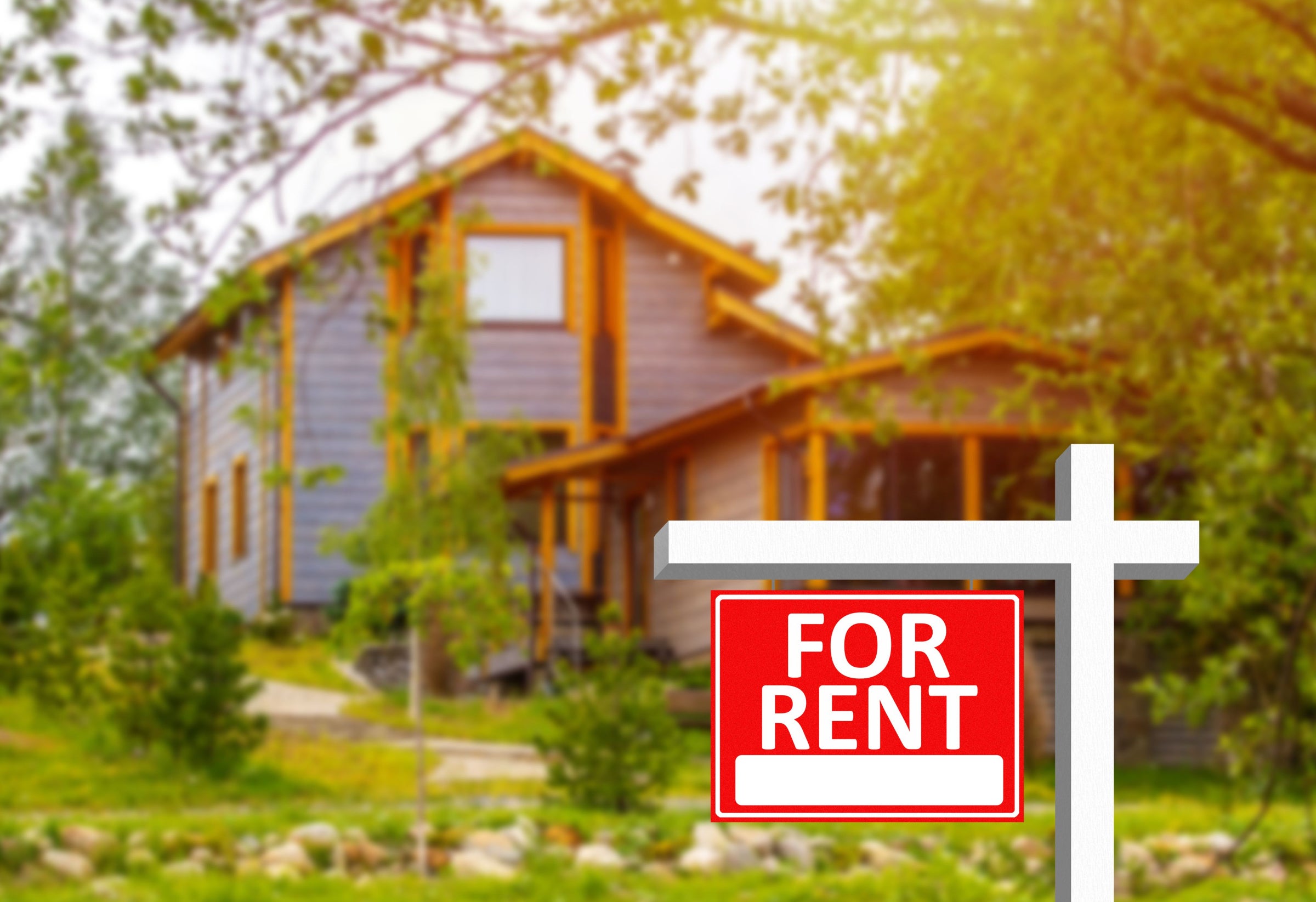 Many homeowners wonder why they need both homeowner's insurance and a home warranty. When it comes to homeowner's insurance vs. a home warranty, having both is essential to protect your investment.
Getting a good landlord homeowner's insurance policy can help protect against damage to the rental from fire, wind, and other natural events, or even if someone hurts themselves on the property.
On the other hand, home warranties for rental properties help protect your budget when a covered system or appliance—such as your A/C unit, refrigerator, laundry appliances, and more—break down due to everyday wear and tear. A home warranty from American Home Shield® helps cover the cost to repair or replace many of the systems and appliances you rely on, and we will do the work of finding a qualified contractor for you. That means you can help keep your tenants happy and comfortable with less of a financial burden.
With American Home Shield, if something breaks and it's covered under your home warranty, you can simply submit an online service request. We'll send out a qualified service technician to your rental to diagnose the issue, and if they can't fix it, we'll replace it (subject to the limitations and exclusions of your contract) and haul away the defective equipment. Learn more about when to request service from your home warranty.
A home warranty is a great tool to have when you manage a rental property, especially if you don't live nearby.
6. Advertise strategically.
You can have the best rental in town with all the finest amenities or the most competitive monthly rent, but if you on't advertise well, it may remain vacant. The best way to get the word out about your rental is to use various venues. Post ads in the local paper, advertise online on sites like Nextdoor, place a sign in front of the house, and post advertisements on apps like Zillow and Trulia.
When posting online, you also need to be careful of scams. A great way to prevent scammers from stealing your photos and replacing their information with yours is to add watermarks to your images. You should also Google your listings frequently to report fraudulent listings.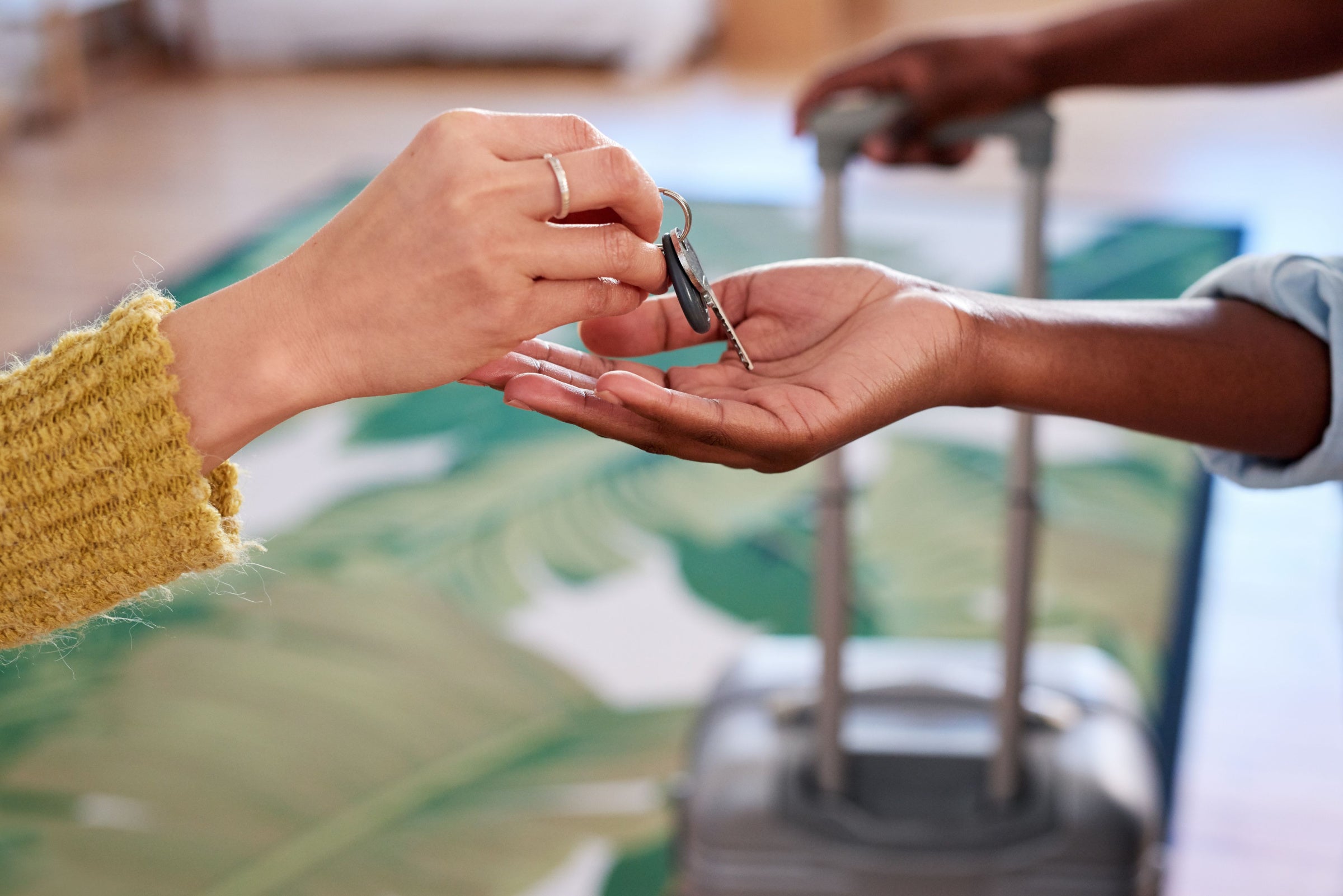 If you are interested in purchasing a second property to rent out or you already manage a rental property, explore AHS home warranty plans to find the best coverage for both your home and your rental.