Black Friday isn't just a great time to get deals on Christmas gifts — you can get a great deal with a home warranty.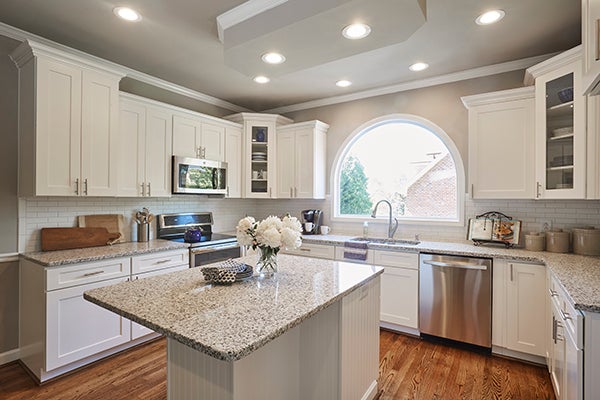 Black Friday and Cyber Monday are perhaps the two biggest shopping days of the year. Black Friday isn't just a great time to get deals on Christmas gifts. It's also a good time to get deep discounts on those new home appliances and electronics you've had your eye on.
But what if you bought a home warranty on Black Friday, too? Home warranty coverage can help you protect your budget from the cost of unexpected appliance breakdowns not covered by the manufacturer's warranty. If you buy a home warranty on Black Friday, your coverage can begin in time to cover any surprise breakdowns during or right after the holidays. If you choose to add electronics coverage to your home warranty, you'll also get protection for those shiny new gadgets your family is getting for Christmas.
Here's why you should consider purchasing a home warranty this holiday season.
Protect Your New Appliances
If you know you need to replace one or more major home appliances, it makes a lot of sense to wait until they're on sale. Black Friday is known as one of the best days of the year to shop for new appliances, because you can get the biggest discount on things like refrigerators, ranges, built-in microwaves, dishwashers and so on. You could save hundreds or thousands of dollars on brand-name, top-of-the-line appliances.
Of course, if you're committed to getting a great Black Friday deal on a new appliance, you might have to camp out in front of your favorite big box store the night before. And if you've gone to all the trouble of huddling on a cold sidewalk all night and fighting your way through the crowds, you want to protect your new purchase and make sure you get the most out of it for as long as possible.
Instead of buying an extended warranty on your new stove or freezer, put a home warranty on your Black Friday shopping list. You may be wondering how much a home warranty costs. Well, that depends on how much coverage you buy, but most home warranty plans cost about $300 to $500 a year. American Home Shield® offers three plan options so you can choose the coverage that best fits your needs and your budget. It might be slightly more expensive to buy a home warranty, when compared to the cost of an extended warranty on your new appliance, but the home warranty is a better deal.
Why? What does a home warranty cover? Your new home warranty from American Home Shield covers old and new appliances. Your home warranty will also cover normal wear and tear damage to even your oldest appliances, and you don't need to provide maintenance records. You can even get duplicate appliances covered, so you don't have to choose between repairing your main fridge or your drinks fridge. You'll just pay your monthly plan costs, and if you request service, you'll pay a trade service call fee for each service visit — you set your trade service call fee when you buy your plan. Your repairs will be covered up to plan limits, and if your service professional recommends replacing an appliance instead of repairing it, we'll cover the cost of a replacement, too, up to your plan limits.
Protect Your New Electronics
Maybe you're not going Black Friday shopping for appliances. Maybe you're interested in a new TV, a new game console or some other new electronics. American Home Shield offers electronics coverage that protects almost every electronic device in your home, including TVs, printers, gaming consoles, sound bars, computers and cameras. With our electronics coverage, you can cover an unlimited number of electronics, no matter how old they are. When you need to get something fixed, simply make a service request, and either send the item off to be repaired or replaced, or for large items, arrange to have a technician repair it in your home.
Protect Your Budget
When you own a home, it's even more important to protect your budget so you're prepared for unexpected appliance repairs. A home warranty can help you plan for these unexpected expenses. Your plan costs will be fixed, so you'll know how much you can expect to pay to maintain your home systems and appliances every month. Most repairs and replacements will be completely covered, and even those that aren't will still be less expensive.

If you're shopping online this Black Friday, don't forget to pick up a home warranty plan. It's one of the most important things you can do to protect your home and budget from unexpected costs. Go online or call today to buy your American Home Shield home warranty plan.
AHS assumes no responsibility, and specifically disclaims all liability, for your use of any and all information contained herein.