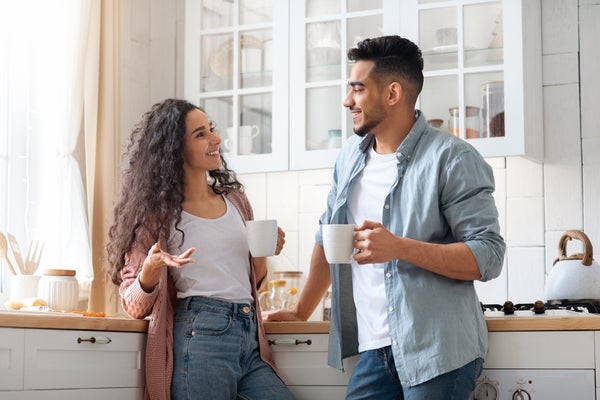 As a homeowner, you always want to make sure your home is protected and running smoothly. Things like having homeowners insurance, making sure your carbon monoxide and fire alarms have fresh batteries, and creating a fire safety plan are just some of the ways to do that. However, home warranty protection is important, too. In fact, you're 28 times* more likely to use home warranty services than your homeowners insurance—because unlike insurance, a home warranty covers the things you use every day.
A home warranty plan can help reduce repair and replacement costs when your covered home systems and appliances break down—so you can spend more on fun things like beautiful landscaping or a DIY bathroom renovation. Home warranties are worth it because they can help take the worry out of the homeowner equation.
Let's take a closer look at why you need a home warranty.
Do I Need a Home Warranty?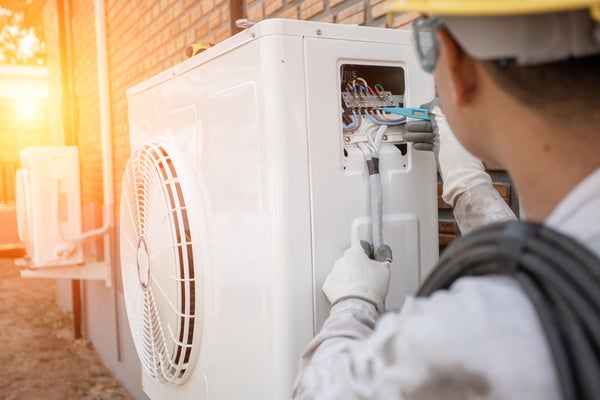 If you have just purchased a home and are asking yourself, "Should I get a home warranty?", then you should review the home inspection report to see if there are any red flags. If your inspector noted that some appliances or home systems might have future issues or that they're older models, you might want to look into exactly how much buying new ones would cost. For example, it can typically cost up to $3,800** to repair or replace your A/C system. Because the major parts of A/C units are covered in all three American Home Shield® home service plans, if a covered breakdown occurs, you will simply pay the Trade Service Call Fee you selected when you purchased your plan to have your unit repaired or replaced, subject to the coverage limitations and exclusions in your plan.
A home warranty is a great choice for new homeowners who potentially had to forego an inspection due to the competitive real estate market. It is also helpful for homeowners who want to avoid expensive, out-of-pocket costs or have older home systems and appliances that are more prone to breakdowns. American Home Shield covers parts of up to 23 major systems and appliances that you rely on daily to keep your home running smoothly. We help provide peace of mind and protect your budget.
Next, find out if there are existing warranties on your appliances and systems, and if there are, learn exactly what they cover. Sometimes appliance warranties only cover defects, which means you would be responsible for the cost to repair or replace your items when they break down. This is another instance in which a home warranty can help.
Learn more about the benefits of having an American Home Shield® home warranty.
Do Home Warranties Work?
Now that you know a home warranty is needed for your household, you may be wondering, "Do home warranties work?"
This is where the importance of the company you choose is essential. American Home Shield® is transparent about our home warranty coverage. Our plans cover parts of up to 23 key home systems and appliances, and we offer optional add-on coverage to meet the needs of your individual household. We're here to help protect your budget and sanity when items in your home inevitably break down.
Here are just a few of our Shield Assurances:
We cover breakdowns from lack of maintenance.

We cover items without maintenance records or that were improperly installed or repaired.

We have a 30-day workmanship guarantee.
Should I Extend My Home Warranty?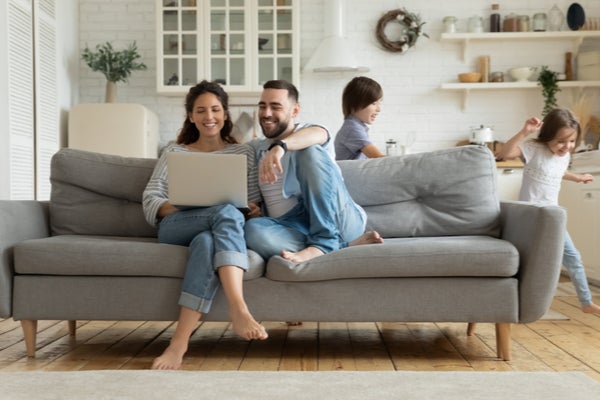 One of the most important things to do when asking yourself, "Should I renew my home warranty?" is to do your research. Review your home warranty policy to understand what it does and does not cover as well as coverage caps for specific home systems and appliances. Then, figure out roughly how much it would cost to replace some of the items in your home. Reference our appliance life expectancy chart, which includes estimated repair and replacement costs. The price of a home warranty will often be much less than the cost to repair or replace the key systems and appliances in your home. If that's the case for you, then renewing your home warranty definitely makes sense.
Another benefit of having a home warranty is the convenience. You will no longer need to spend your valuable time searching for a reliable contractor. We do that for you! As an American Home Shield® member, if something in your well-maintained household decides to upset your day-to-day operations, simply submit a service request, and we'll send a qualified contractor to your door. The ease of requesting service paired with our 30-day workmanship guarantee makes having and renewing a home warranty the best decision for you and your home.
So, are home warranties worth it? The short answer is yes! Your household, budget, and peace of mind will benefit from purchasing a home warranty. Shop our plans. American Home Shield offers three plans to choose from based on your budget and household needs.
*Calculated based on AHS claims data compared to insurance claims from Insurance Information Institute.
**Repair/replacement cost is the eightieth percentile of U.S. costs as reported in A Study of Homeowners' Appliance and Home Systems Service Experiences, a nationwide survey of homeowners conducted in 2019 by ClearVantage for American Home Shield. Further reproduction or use is expressly prohibited.
AHS assumes no responsibility, and specifically disclaims all liability, for your use of any and all information contained herein.