Raising a family can be one of the most rewarding things in your life—but it can also be very stressful. There are so many things to worry about. What's the best school? Do your kids get enough exercise and fresh air? What career can you pursue that will give you a healthy balance between work and home life and pay you enough to cover childcare, college, retirement, and more?
Location can play a big part in your stress level as a parent. Living in a big city can be challenging while raising kids, but if you choose to live outside the city, the commute may mean less quality time with them.
Finding the perfect location to build or buy your home is essential, and American Home Shield can help. Here are some of the best cities to raise a family.
1. Naperville, Illinois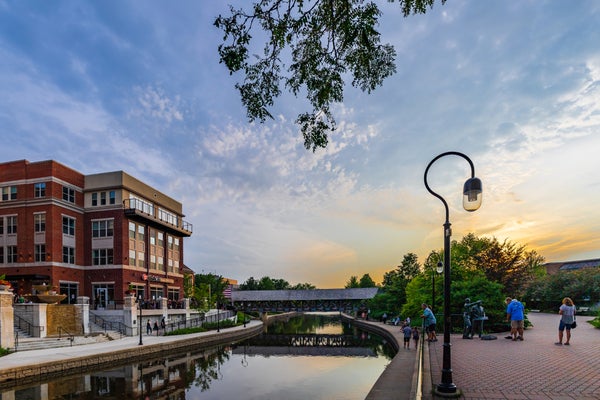 Naperville was declared the number one safest place to raise a child in 2020 in a Safewise study. This ranking is based on population and number of violent crimes and property crimes, among others. According to Safewise, the violent crime rate is 0.69 per 1,000, and the property crime rate is an impressive 0.00 per 1,000, based on a population of 148,457. Crime can happen anywhere, of course, but low crime rates can go a long way in searching for the best cities for young families.
Naperville also has excellent educational opportunities. According to reviews, Niche gave Naperville an A+ for its public schools, ranking it number one in the country. The city also got an A for its outdoor activities, so you'll have lots to do when you get the kids out of the house. Plan a swim day at Centennial Beach, a historic stone quarry, then stroll and bike along Riverwalk Park (surprise the kids with some paddle boating!). For the younger kiddos, a trip to DuPage Children's Museum will never disappoint.
The lowest marks for Naperville are the cost of living and the weather. Naperville falls at 129.6 on the cost-of-living index based on a U.S. average of 100, making it quite a bit more expensive than the rest of Illinois, which falls at 93.4. As for the weather, Illinois does get hit with that freezing Midwest winter, but if you can trudge through the snowy months, the beautiful changing leaves of fall and the warm summers can make up for it.
Find the best home warranty in Illinois.
2. Ann Arbor, Michigan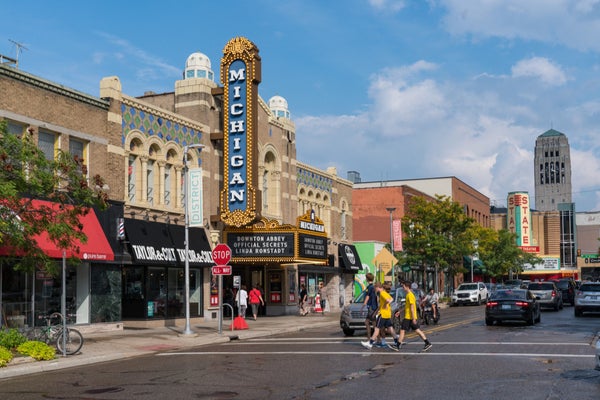 If you're looking for a beautiful state that offers scenic views and countless opportunities for adventure, you can't go wrong with the Mitten. Michigan is home to some of the most beautiful forests in the country, and since the Great Lakes surround it, there are many breathtaking beaches to choose from. Ann Arbor, which is about one hour from Detroit, is one of the best cities for families.
Though the winters can be brutal—Ann Arbor is a great choice if you love winter weather—autumn in Michigan is just magical. There will be a plethora of activities for the kids—Ann Arbor is near some scenic orchards and cider mills. You can try your hand at apple picking, go on hayrides, and navigate through corn mazes. It's fun (and delicious) for the whole family—make sure to order some fresh-pressed Michigan cider and an apple cider donut.
Ann Arbor is ranked number two by Niche for public schools. And when the kids grow up, they'll have a top-notch option for college. Ann Arbor is home to the University of Michigan, which Top Scholar declared as the second-best public university in the country.
Ann Arbor has an array of museums that both children and adults will love—the Ann Arbor Hands-On Museum is excellent for families. You also won't want to miss The University of Michigan Museum of Natural History situated on the main campus.
Get a home warranty in Michigan.
3. The Woodlands, Texas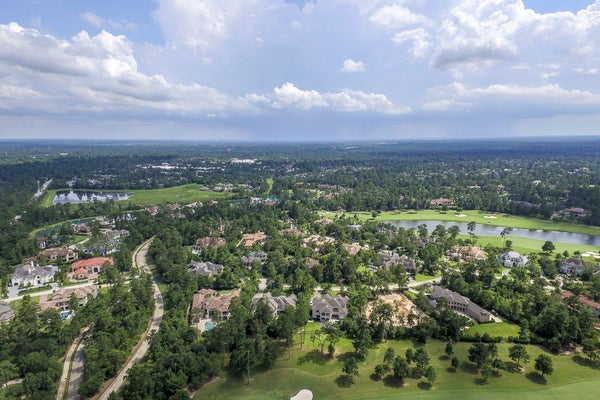 Look no further than The Woodlands, Texas, when you want access to a big city but crave a small-town feel. Situated about 30 minutes north of Houston, The Woodlands was ranked the best city to live in America by Niche, so chances are that it will be an excellent spot for you and your family to settle.
Technically, the Woodlands isn't a city—it's a planned community established in 1974 by George P. Mitchell. But for a non-city, it sure focuses on community. The township plans an annual holiday tree lighting and skating rink events, concerts at The Pavilion, and can't-miss Fourth of July festivities. The Woodlands is one of the best places to raise a family in Texas.
If you're considering where to raise a family in the Lone Star State, chances are that you're looking into school district ratings. The Woodlands falls under Conroe Independent School District, which receives good ratings overall, with 54 percent above average, compared to other Texas schools.
Here, you'll never run out of family-friendly activities. The Woodlands has children's museums, splash pads, and a Texas TreeVenture aerial course that you'll want to participate in just as much as your children.
If you love being involved in a tight-knit community, The Woodlands may be one of the best places to live for families. Start planning for your move to Texas today and find the best home warranty in Texas.
4. Seattle, Washington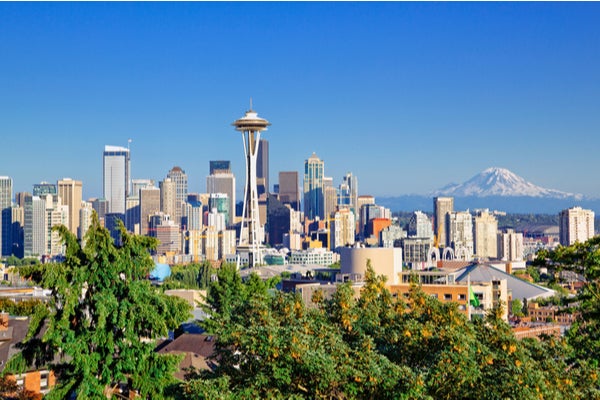 The Emerald City is an excellent place for families with children. It has oodles of family-friendly activities with zoos, aquariums, and interactive museums where the kids can learn as they play.
Walkscore rated Seattle a very walkable city, so leave the chores for another day and get outside for some exercise and family bonding. Pick a day to visit one of the city's whopping 489 parks or let the kiddos expend some energy walking on one of Seattle's trails (there are more than 120 miles of trails). Just remember to bring an umbrella. Seattle is known for its rainy weather.
The Seattle job scene is leading the pack when it comes to supporting parents. According to Parent Map, many major companies based out of Seattle have excellent parental benefits. This is a huge perk for working parents: You can enjoy a healthy work–life balance while keeping your kids, your mental health, and your bank account happy.
If you need yet another reason why Seattle is one of the best places to raise a family in the U.S., it's also eco-friendly. According to Culture Trip, the city has made considerable strides to improve air quality and reduce its carbon footprint.
If your family consists of fur babies, Seattle may be the dream home for you and your canines. Seattle is very pro-puppy—it's considered to be one of the most dog-friendly cities by Rover. It offers a variety of off-leash dog parks along with indoor play places, bars, and eateries that encourage you to bring your furry best friend.
Check out the best home warranty in Washington state.
5. Scottsdale, Arizona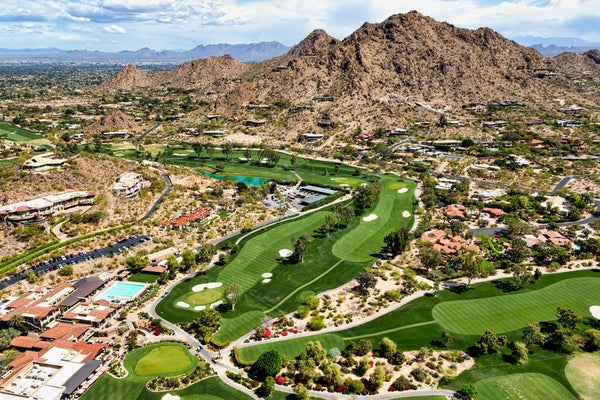 If you're looking for one of the best places to live in Arizona for families, Scottsdale definitely makes the cut. This desert town receives high marks by AreaVibes for high school graduation rates and test scores, median household income, and crime rates. Hopefully, this can make up for the higher cost of living here, which is about 14 percent above the national average.
Scottsdale has a lot of wholesome activities for both kids and parents alike. Take the kids to Butterfly Wonderland, a giant butterfly conservatory at the Arizona Boardwalk (which is also home to OdySea Aquarium). Though Scottsdale experiences some scorching summertime temps, you can find fun outdoor activities to do the rest of the year, like hiking Tom's Thumb, Sunrise Trails, or Camelback Mountain in Phoenix. Speaking of those crazy hot summers, visit the Great Wolf Lodge Water Park to cool off with the kids.
Parents, we haven't forgotten about your fun. Scottsdale also has fine dining, spas, and a casino for date nights.
Protect your home investment with a home warranty in Arizona.
6. Nocatee, Florida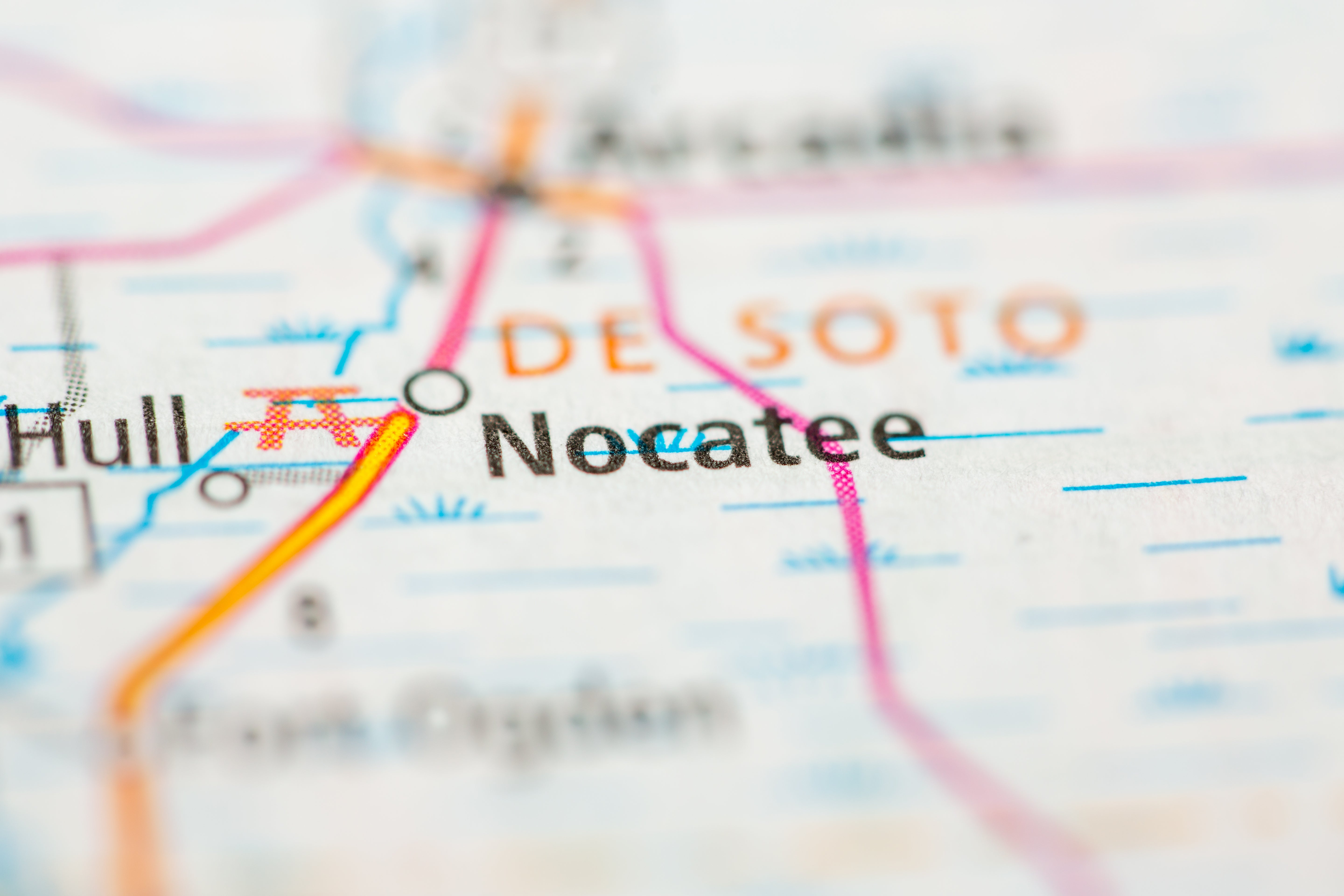 Orlando may have some of the best attractions in Florida, but the sheer number of tourists might be a turn-off for some people. Nocatee, however, is one of the best places to live in Florida for families. And, it's only two hours away from the land of theme parks.
Florida, in general, is a great place to raise a family, but Nocatee shines. Its population is on the lower side, so you won't feel lost in the crowd. But it's only 30 minutes away from Jacksonville's big-city entertainment. Niche graded Nocatee an A for its public schools, job opportunities, and outdoor activities. Not too shabby for a master-planned community with almost 15,000 residents. Newsweek called it the best place to live in Florida in 2020 because of its family-oriented neighborhoods and parks.
Nocatee is a prime location. It's only a couple of hours away from Orlando and a short drive away from signature Florida beaches, like Ponte Vedra Beach, Atlantic Beach, and Mickler's Landing. The Nocatee Splash Park is a great activity to have close to home, and only Nocatee residents have access, so it won't be clogged with tourists. When it comes to the Sunshine State, Nocatee is one of the best places to raise a family.
Here are eight things to know before moving to Florida as well as where to find the best home warranty in Florida.
7. Raleigh, North Carolina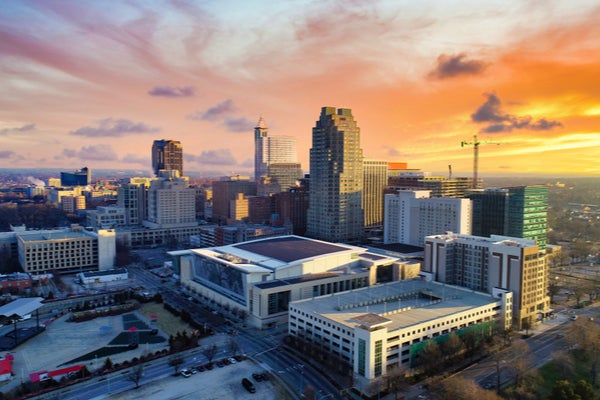 Raleigh, the capital of North Carolina, is a lovely, affordable city for settling down. According to Payscale, the cost of living here is five percent lower than the national average. The News Observer named Raleigh one of the best places to live in North Carolina for families, based on factors like commute time, income, and homeownership. In fact, the median price of a home in Raleigh was around $375,000 in September 2021, which is a bit lower than the national average. Buying a home in this charming city is certainly attainable, and so is getting an affordable home warranty in North Carolina.
Raising your children in Raleigh will give them access to some of the best culinary delights in the nation—Raleigh is known for its food. It has an eclectic array of restaurants and food trucks throughout the city, and it offers you-pick farms that can help your children explore the process of how their fruits and veggies get to the table.
When you need a dose of the outdoors, pack up the kids and your bikes, and ride along Raleigh's Art to Heart Trail, which ends in Downtown Raleigh. Take some time to explore Ann and Jim Goodnight Museum Park as well as the North Carolina Museum of Art.
8. Irvine, California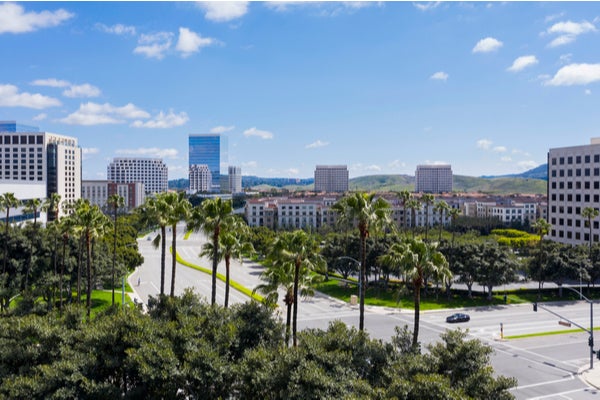 Do you want to be the best parent ever? Just tell your kids that they're moving to California, and their new home will only be about 20 miles from Disneyland! Irvine, California, has more going for it than its proximity to the Happiest Place on Earth though. It's also been named for 15 straight years as the safest city of its size in the United States.
California is one of the best states to raise a family because of its state and local programs focused on helping children and families grow and succeed. Another benefit of living in California is the access to local, fresh produce year-round, and Irvine is no exception. The city has an assortment of farmer's markets, which are the perfect family outing. Pick up food that will satisfy any cuisine (and any picky eaters), whether you grab homemade tamales, crepes, kabobs, or fresh-pressed juice and kombucha.
For the weekends when you're not at Disneyland, explore some of Irvine's own attractions. The Orange County Great Park is self-proclaimed as one of the "most modern metropolitan parks in the world" and has fun adventures for both children and adults. Go on balloon rides, take a spin on the carousel, and travel down the Walkable Historical Timeline, where you learn all about Marine Corps Air Station El Toro, which was located where the park now stands.
Like Seattle, Irvine loves canines. If you're a dog parent, memorize this list of dog-friendly restaurants in Irvine so you don't have to leave your pup home when you want to grab a quick bite.
Find a great home warranty in California.
9. Alpharetta, Georgia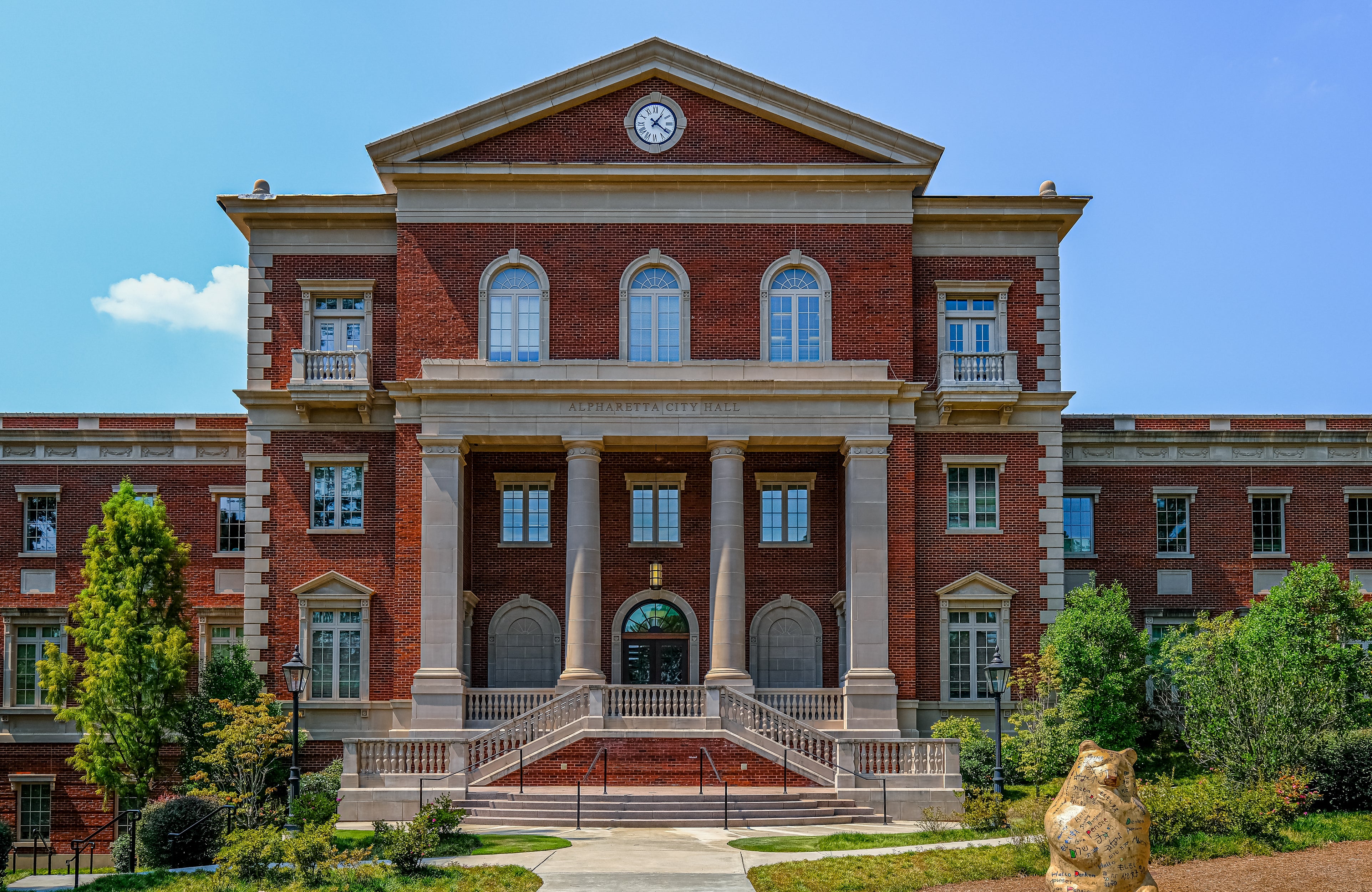 If you work in Atlanta but want a quieter place to raise a family, head to the suburbs. Alpharetta, about a 30-minute drive from Atlanta, is a town on the rise and one of the best places to live in Georgia for families.
It ranks in Money.com's list of the best places to live and has seen more than 17 percent population growth over the 2010 to 2020 decade. Even with a population boom, the cost of living in Alpharetta is still seven percent lower than the national average—great news for those saving up to afford to build or buy a home. (Don't forget to get a home warranty in Georgia.)
When you're looking for a good school system, Alpharetta's got it. It's one of the top-ranked cities with the best public schools in the state. When the kids are out of school, check out all the free things to do as a family in Alpharetta, including hiking and biking, festivals, summer concerts, and more.
10. Franklin, Tennessee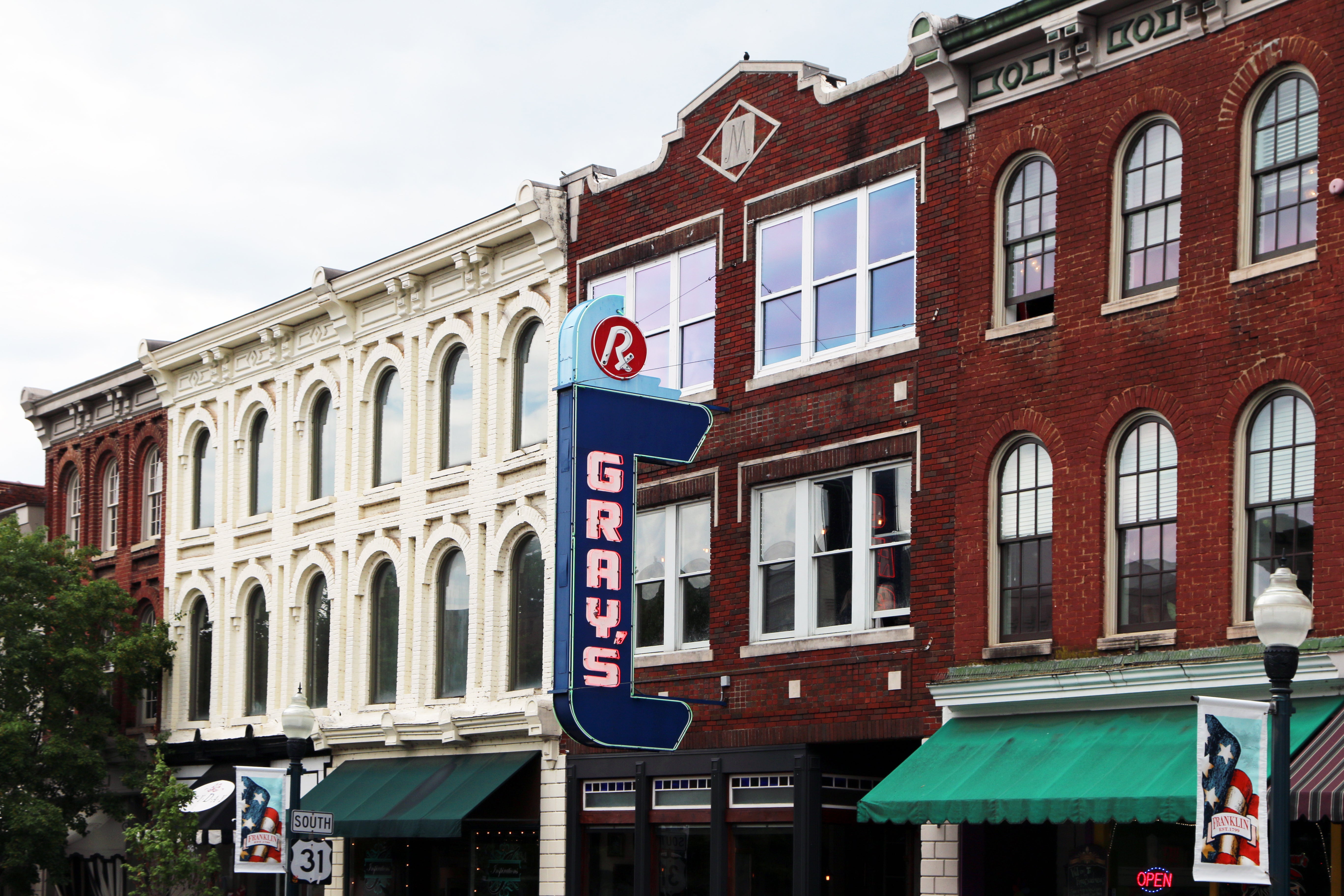 Many parts of Tennessee are great for raising families, and Franklin is at the top. A suburb of Nashville, Franklin is the place to go when you want history and charm, as well as easy access to a large city.
Franklin is also one of the best small towns to raise a family. According to HomeSnacks, crime rates here are well below the national average, so you can have peace of mind when it comes to the safety of your little ones. When they reach school age, your kids can attend one of the area's top-rated high schools, several of which are ranked best in the state and the nation.
The cost of living in Franklin is higher than the rest of Tennessee, mostly due to the cost of homes, but you make up for some of that extra cost in tax relief. Tennessee is one of the nine states that doesn't have to pay income tax, so you may save money there. Save even more on your yearly budget with a home warranty in Tennessee.
Franklin's history dates back to pre-Civil War. You can't live in Franklin without visiting some of the historic sites scattered throughout the town, like Carnton, the Lotz House Museum, and Carter House. Give the kiddos a little bit of adventure at SOAR Adventure Tower, an aerial park, ropes course, and mini-golf destination—parents might even love it, too!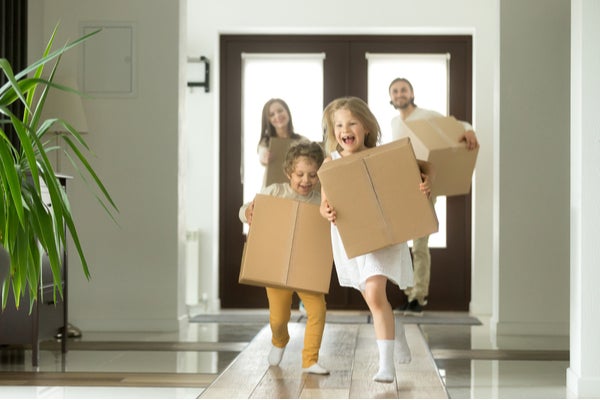 No matter where you choose as the best place to raise a family, protect your new family and budget with a home warranty. Whether you're planning to build, buy, or fix a home, American Home Shield can save you the hassle of finding a repair person in your new location when an appliance or home system breaks down.
We hope this list of the best cities to raise a family helps you find the perfect spot for your beloved family members. When you're ready to make the move, don't forget to hire a real estate agent to get localized help through the home buying process.