The guys in your life deserve to be treated like kings this holiday season. These simple gift ideas for men are sure to keep them happy all year long.
Photo by: Shutterstock
Contrary to popular belief, the "man who has everything" does not exist. While it's true that it can be difficult to select gifts for the men in your life, it's not impossible. With a little thought and creativity, you can be sure that your presents will please the males on your list and not end up in the white elephant pile. Here are a few gift ideas for men in a variety of price points to fit every budget:

via Bloomberg
Socks
Forget the jokes about opening socks and underwear on holidays, because we're not talking about common, garden-variety white tube socks. Colorful socks for men are on trend these days, even for conservative dressers. Socks have replaced neckties as a way for men to make fashion statements, and many guys are having a lot of fun expressing themselves with their feet. Socks make perfect gifts because you don't have to worry much about sizing, and many creative style options enable you to reflect the recipient's personality. Plus – it can be a lot of fun to shop for just the right pair. Choose from a hobby motif, sports team logos or something that's colorful and fun for your man.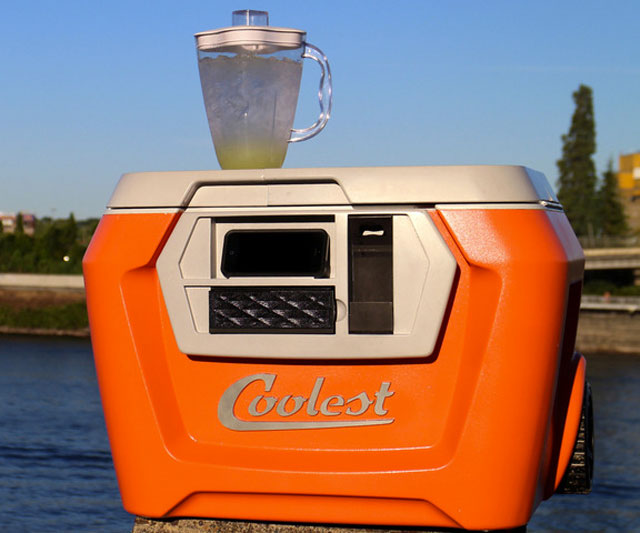 via Dude I Want That
Cooler
Coolers have come a long way since the basic styrofoam models of yesterday. Today's coolers keep contents colder for longer periods of time and are easier to transport than ever. Many come in a variety of colors and some can be personalized with initials or sports team symbols. Think about how and when the recipient might use a cooler. Does he tailgate, play golf, go hunting, take road trips or will he take one to work? Then, decide on the size and cooler type that would give him the greatest use.
You May Also Like
:
9 Man Caves That Will Make You Beyond Jealous
via CNet
Smart thermostat
Virtually every man is interested in saving money on energy use, right? Consider giving a smart thermostat to the man of the house. In addition to allowing them to pre-program room temperatures automatically, many smart thermostats can be controlled using a smart phone, tablet or laptop to save heating and cooling costs. Some even have a feature that reviews energy use. You can purchase a smart thermostat at many hardware or home improvement stores.
Related
:
Installing a WiFi Thermostat
via Heavy
Car organizer
If you know a man who uses his vehicle a lot for work or who likes to take road trips, consider giving him a car organizer. There are car organizers that hang on a seat and larger ones for the car trunk. Useful for keeping CDs, a phone, snacks, tablets, water bottles, work papers and anything else that goes along for the ride that's consolidated and accessible, an organizer can help his car, truck or SUV look tidy all the time.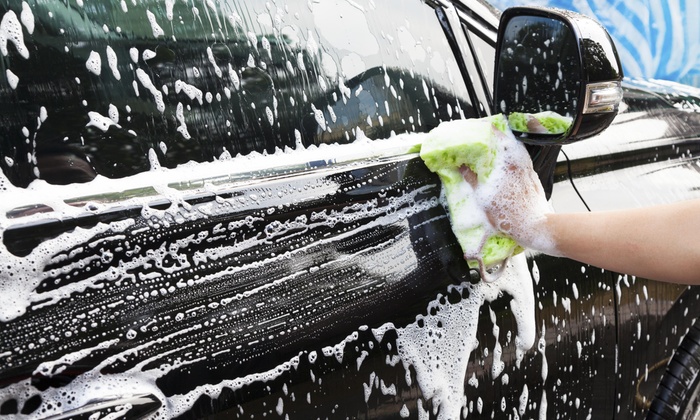 via Groupon
Car detail gift certificate
Speaking of cars, almost every man takes special pride in his ride. Give him a gift certificate to have his vehicle washed and detailed for a special splurge.
via Men's Journal
Phone case
With so many colorful and creative protective cases for smart phones and cell phones on the market, there's no need for him to have a boring one. Just be sure to shop for ones that will fit his specific phone model.
via Heavy
Handheld GPS
If the man on your list likes the outdoors, is a hunter, runner or travels a lot, he may enjoy having a handheld GPS. In addition to helping navigate, some handheld GPS devices have barometers, altimeters, heart monitors and other useful features. Some even support mapping software and have storable tracking abilities.
via Hand Eye Supply
Screwdriver with interchangeable bits
Your man doesn't have to be a DIY whiz to appreciate this gift. With interchangeable bits, an ordinary screwdriver becomes a multi-purpose tool that lets him tackle a variety of household chores and repairs with ease.
Audiobooks
Does he have a long commute to work? Does he travel a lot? Does he like to read but never seems to have time to finish a book? He may love having some audiobooks on hand to listen to in the car, on flights, as he works in the yard or in his shop.
via Bless this Stuff
Carbon monoxide detector
Keep the men in your life safe during the holidays and all year long with a carbon monoxide detector. Most people know the importance of having smoke detectors in the home, but overlook the importance of having carbon monoxide protection, too. Shop for the right device at your local hardware or home improvement store.
via Ask Men
Yard service certificate
Even the most ardent lawn do-it-yourselfer needs a break now and then. A yard service gift certificate for mowing or leaf removal can give him the weekend off to travel, enjoy a sporting event or to just put his feet up and take it easy.
Whatever gift you choose, have fun with the way you present it. Plain brown or white gift bags can be personalized with images of his favorite sports team or hobby. Plaid or burlap ribbon can add a masculine touch to holiday themed wrapping paper. Or, use the newspaper sports pages or comic strip pages to wrap the box. Instead of a gift bow, top the gift with a special bow tie picked out just for him. Taking the time to add a personal touch to his package will make him feel even more special.
Next
>
6 Winter Comfort Food Ideas That Will Make You Enjoy Time Inside