The coronavirus pandemic has affected American life in almost every way possible. With stay at home orders and quarantines, people are going out less. Businesses have been forced to close or modify operations to comply with orders, and some have shuttered permanently due to lack of business.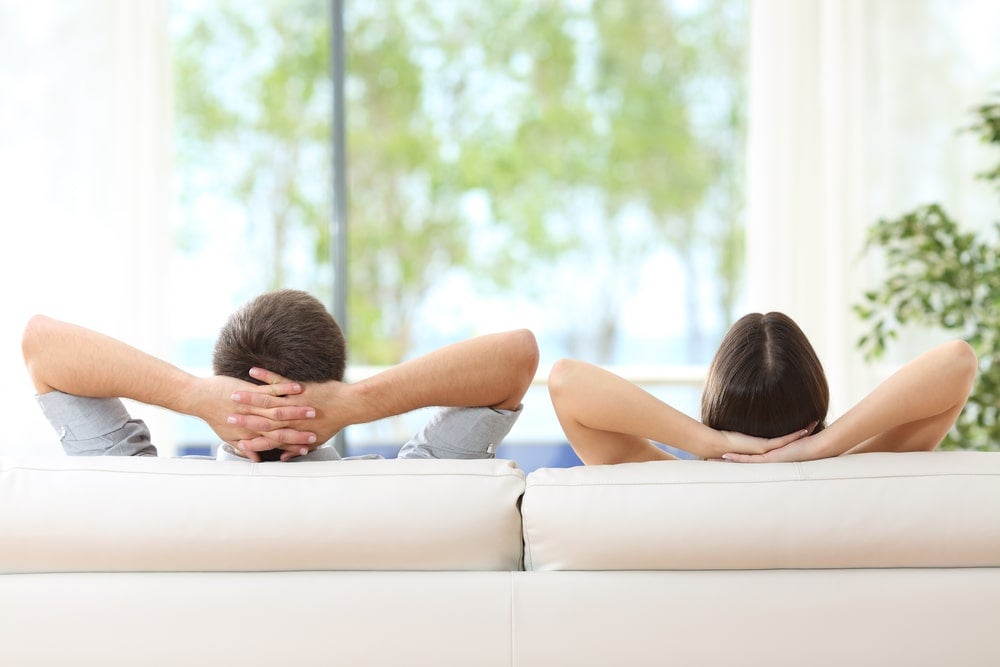 The fallout from these closures has driven the U.S. economy into a recession, sending mortgage interest rates plummeting. According to Freddie Mac, the average cost of a 30-year-fixed-rate mortgage dropped to 2.81 percent in October, a new record low.
With mortgage rates this low, you might be wondering if it's a good time to refinance. But what is refinancing exactly? And what are the considerations? Read on to find out what you need to know.
What is Refinancing?
Put simply, refinancing your mortgage means replacing your old loan with a new one. There are a number of reasons people may choose to refinance – typically it's because the new loan offers a lower interest rate or a shorter term and saves money in the long run. Refinancing also gives you the ability to switch types of loans, moving from an adjustable-rate mortgage, in which the interest rate can go up over time, to a fixed-rate mortgage, in which the rate stays the same.
There are other benefits, too. If you have an FHA loan on your home, refinancing makes it possible to get rid of your mortgage insurance once you build enough equity – typically, mortgage insurance on these loans cannot be canceled, unlike private mortgage insurance.
If you're looking to make some improvements to your home, a cash-out refinance can allow you to access your home's equity and get some extra money for projects on your to-do list. In this type of refinancing, you take out more than you need and pocket the difference. However, a cash-out refinance typically has a slightly higher interest rate and will usually require you to have 20 percent equity remaining in your home after the transaction is completed.
The process for refinancing a mortgage is very similar to taking out a loan to buy a house. The main difference is that the money from your refinancing loan will pay off your old mortgage. You'll still go through the same basic steps of applying, underwriting and closing, though.
When to Refinance
Refinancing sounds good on paper, but like all financial transactions, it's not something you should enter into lightly. Before you decide to refinance your home, consider the following:
Cost – Refinancing your home isn't free. You will typically have to pay 2-5% of the loan principal in closing costs. These can usually be rolled into your monthly payment, but they can still add up to a substantial amount on top of your original loan.
Time – Time is a big factor when it comes to refinancing. From start to finish, the process can take at least a month. You'll also need to consider how long it will take you to break even on the deal. Remember, it can take years for a mortgage refinance to pay for itself, so if you're thinking of moving to a new house in a year or two, it probably isn't worth it.
Loan term – You also need to be mindful of your loan term. Ask your lender to match your current term so you don't lose time on your payoff. If, for example, you paid five years on your current 30-year mortgage, you have 25 remaining. You can ask your lender to work your payment into the 25 years you have left. If you don't, you'll essentially be starting over, and it will take you even longer to pay off your loan. While matching your current term means you'll have a higher monthly payment, you'll save on interest.
If you've weighed your options and have decided that refinancing is the best move, take some time to shop around for lenders. Do your research, look for the best rate and request estimates from multiple lenders so you can get the best deal possible.
AHS assumes no responsibility, and specifically disclaims all liability, for your use of any and all information contained herein.