Home Smoke Detectors Warranty Coverage
Home Warranties Explained
A smoke detector is an integral system in your home, one that keeps you and your family safe in the event of a fire. When your smoke detector fails to work, both your family and your home are at risk. While replacing a battery can often be the simple fix for a malfunctioning smoke detector, in some cases, the repair requires more than a battery change. In these instances, you'll need to find a skilled service contractor to repair or replace your smoke detector to maximize your safety.
Being connected to a qualified, professional service contractor is simple when you have an American Home Shield® home warranty. When your smoke detector stops working, we'll send a service contractor to your home to diagnose the problem and recommend a repair or replacement of your malfunctioning smoke detector. You'll pay a Trade Service Call Fee, as stipulated in your contract as well as any other cost not covered by your contract. When you invest in an AHS® home warranty, you'll benefit from the budget protection and reliability that this warranty brings. Find out more about how you can protect your smoke detector and major components of your other home systems with an AHS Home Warranty.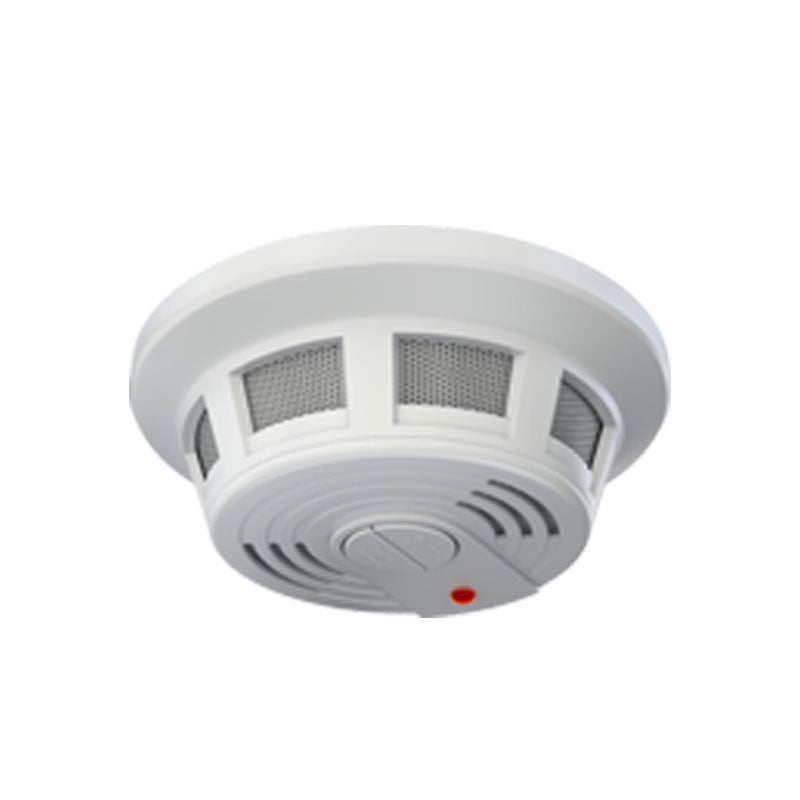 Compare Home Warranty Plans with Home Smoke Detector Coverage
Because your smoke detector is considered a home system, it falls under two home warranties with smoke detector coverage offered by AHS®. Explore these two options to find a plan that's well-suited for your family.
The Systems Plan covers major components of your home systems in the event of a covered malfunction. In addition to providing home warranty coverage for your home smoke detector, this plan also covers your air conditioner and heater, plumbing issues, electrical malfunctions, problems with the water heater and much more. This plan delivers expansive coverage of the major components of many valuable systems in your home.
The Combo Plan is the most comprehensive coverage that AHS offers, making it the most popular plan. This plan includes the Systems Plan as well as the Appliance Plan, which covers major appliances ranging from your washer and clothes dryer to your refrigerator, trash compactor, oven and range.
What's Covered In a Home Warranty with Smoke Detector Coverage?
Your home warranty with Smoke Detector coverage offers expansive coverage for this home system. The components and parts of both hardwired and battery-operated smoke detectors are included on this plan. As a result, you will enjoy robust coverage of your home smoke detector. At the same time, you will benefit from the convenience of having your system backed by an AHS Home Warranty, making your covered repair easier than ever.
Suggested Plan For You
With a Home Systems Warranty Plan, you will be covered for the replacement or repair of the components of many key home systems, including the Smoke Detectors.

Get Quote