Home Central Vacuums Warranty Coverage
Home Warranties Explained
Your central vacuum is a convenient system in your home that simplifies life. When it's on the fritz, you might struggle to keep your floors clean. Plus, you'll face the hassle of dealing with the repair, which includes finding a reliable service contractor and paying out of pocket for the fix. While your central vacuum can last for decades, it also might experience the occasional malfunction over the years. Instead of trying to fix this complicated system on your own, you can trust American Home Shield's® team of qualified, professional service contractors when you invest in a home warranty with central vacuum coverage.
Central vacuums can experience an array of problems that make your central vacuum system ineffective. In some cases, the unit might stop working entirely. AHS's Home Warranty Plan includes central vacuums, giving you broad protection for repairs or replacement of your system. This protection means that when your central vacuum fails, AHS will connect you to a qualified, professional service contractor who will diagnose your malfunction and then recommend and implement a repair or replacement. Additional charges may apply depending on the necessary repair. If the reliability and protection of this warranty appeals to you, explore the available home warranty plans with central vacuum coverage.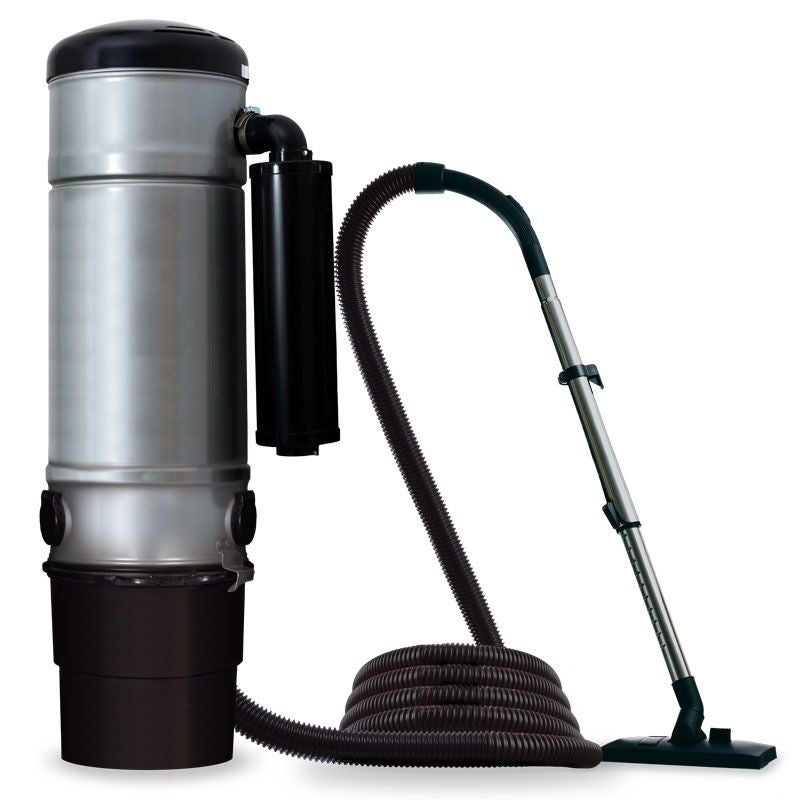 Compare Home Warranty Plans with Home Central Vacuum Coverage Options
AHS offers two home warranty plans, giving you the flexibility to select the right plan for your household. You can choose the systems and appliances you want covered and purchase that protection. Similarly, you can avoid paying for coverage for those parts of your home that don't require protection. Repairs or replacements of your central vacuum can be covered by two AHS warranties.
The Systems Plan covers major components of your central vacuum and many other home systems, including your air conditioning and heating, plumbing and electrical systems. When your central vacuum or one of these other systems stops working, you'll enjoy the broad coverage that this warranty provides.
The Combo Plan includes the Systems Plan and the Appliances Plan. Under this plan, in addition to major components of your home systems being covered, many of your appliances, including your refrigerator, oven and range, dishwasher, and washer and dryer, will be covered as well.
What's Covered in a Home Warranty with Central Vacuum Coverage?
The AHS Home Warranty Plan offers broad coverage of most parts and components of your central vacuum. Accessing your central vacuum may require cutting into floors, walls or ceiling to repair the malfunction. Any changes made to your floors, walls or ceilings are not covered by your AHS warranty. In addition, warranty coverage is not extended to removable hoses and accessories.
Before you experience a malfunction with your central vacuum, invest in home warranty coverage through AHS. A reasonable monthly payment can help you control expenses in the long term. It's time to make this investment in your home today.
Suggested Plan For You
With a Home Systems Warranty Plan, you will be covered for the replacement or repair of the components of many key home systems, including the Central Vacuums.

Get Quote