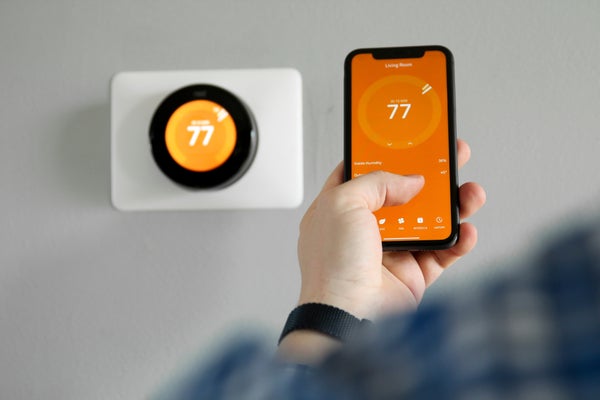 SVM CIO Jamie Smith isn't afraid to tackle DIY installation projects at home. In Smith's Smart Home, Jamie will be sharing some of his recent efforts to make his home as smart as possible.
It seems that everywhere you turn these days there's another gadget to help enable a "Smart Home." They range from exotic, multi-thousand-dollar, custom-installed systems to those that border on the absurd (a connected toaster anyone?). One that has really resonated with a broad segment of the population is the smart thermostat. After recently purchasing a home and finding myself with outdated, non-programmable thermostats, I decided to investigate and install one myself.
Finding the Right Device
Before beginning my search, I thought about what I wanted out of a connected thermostat. I have a larger-than-average home in a warm climate so creating a comfortable environment while controlling air-conditioning costs topped the list of priorities.
Since we also have some zones that are used infrequently, I determined that newer "learning" thermostats, such as Nest and Lyric, would not work as well for these areas. These types of thermostats rely on occupancy patterns to predict the proper temperature so they will likely be less effective in areas with sporadic usage.
Based on my needs I chose two models of Honeywell thermostats. For the primary areas I went with the 9580 series with a full color touch screen, while I decided on the more standard 6500 series for the secondary areas. The 6500 series thermostats are also Wi-Fi connected but rely on more traditional programming methods vs. learning and observation.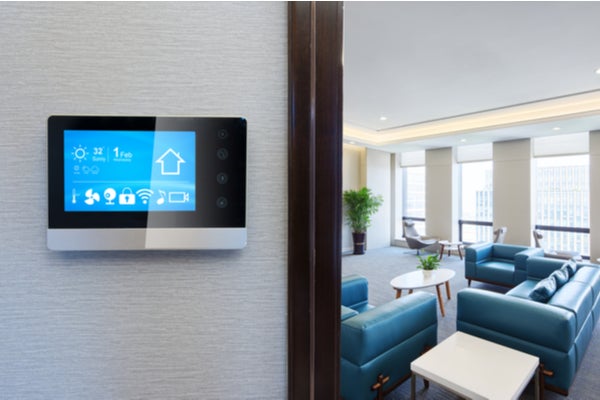 The Installation
Installation of both models was straightforward. The one caveat is that you must have a 24v wire connected to the C terminal to provide the power required to run the thermostat. In my case I didn't have a C wire but there was unused wire in the bundle from the thermostat to the control board on the attic unit. I was able to follow the instructions on wifithermostat.com to connect the unused wire and provide the needed power. This is definitely not a trivial task and if you find that you need a C wire there are also licensed installers listed on the site.
Once installed, it was as simple as connecting the thermostats to my wireless network and adding the units to the My Total Connect Comfort website for administration. I also downloaded the app from the iOS app store and it enables me to set temperatures, schedules and see both indoor and outdoor humidity from my phone. It has proven to be a valuable tool to monitor the home while we're away and help ensure it feels like we want it to when we return.
The Results
I have been using the thermostats for eight months now and our utility bill has decreased by an average of 15-20% per month and even more in the hot months. The biggest complaint that I have is that the Honeywell software and site are a bit dated, which makes it very difficult to integrate with other applications. The Nest, with its open and rich network allows you to add more functionality through software updates. It would also be beneficial to have the same type of analytical capabilities for real-time energy usage, etc. that are provided by the Nest software. Those complaints aside, these have been reliable additions to my connected home and have exceeded my initial goal of energy savings, making this project a worthwhile investment of time and money.
Next
>
Steps to Install A Learning Thermostat and Save on Energy
AHS assumes no responsibility, and specifically disclaims all liability, for your use of any and all information contained herein.