Building your dream home can be exhilarating, satisfying, and—we'll be honest—a little stressful. The last thing you want is to worry about new-build issues after you're finally settled in. Here are four reasons why you should get a home warranty for new construction.
Ah, the magic of building your dream home. Building your own home means getting exactly what you want, at least within budget limits. And the best part is you know everything is shiny, new, and up to code, so you won't have to worry about repairs and appliance breakdowns for years—right?
Issues in newly built homes may be more common than you'd think. It's important to use a builder that is vetted and comes with rave reviews. But things happen. Sometimes a builder will accidentally use defective materials, or your home could settle in a weird way, causing problems with the home's systems or structure. And even if your house comes with a builder's new construction warranty, make sure you check the fine print. That warranty may only cover certain parts of the home. A builder's warranty typically won't help if an appliance breaks down or a home system fails due to unexpected defects or normal wear and tear.
Here are four reasons why a new construction home warranty may be the ultimate protection on your new investment. And guess what? You may even be able to roll it into your closing costs. Talk about a win-win.
1) A Final Inspection Pass Doesn't Guarantee Quality
New residential construction homes may pass their final inspection and be declared fit for habitation, but that doesn't mean you're in the clear. Some common problems may include:
The use of shoddy or defective materials

Cracked fixtures

Electrical, plumbing, or septic problems

Landscaping problems

Creaking floors or cracking drywall due to settling
Though a home warranty usually won't cover issues with landscaping (learn more about creating curb appeal on a budget), a new construction home warranty can provide protection against a range of unforeseeable problems like roof leaks, electrical issues, or appliance and system breakdowns. After all of the time, money, and hard work you spent creating and falling in love with your dream house, a new construction home warranty can protect things that your builder's warranty and homeowners insurance don't cover—like the key parts of your A/C and fridge.
2) You Might Not Notice Problems Right Away
Even if your inspector is well-reviewed and experienced and you covered every point on your home inspection checklist, there could be issues that just aren't detected until they malfunction. Issues with a new-build home aren't always readily apparent, and you might not notice problems until you've lived in it for a while. That's when our real estate plans for buyers and sellers really come in handy. These plans may include:
Coverage for code violations and permit fees

Failures due to undetectable, pre-existing conditions

Failures due to mismatched systems and improper installations, repairs, or modifications
Removal of defective equipment
Our new construction home warranty real estate plans can be purchased within one year after closing on your new build. Coverage starts after your builder's warranty expires and lasts for four years, at which point you can renew your membership and pay in yearly increments.
3) Your Builder Is Overbooked
Sometimes your builder may not have done their best work on your home. Often, this isn't intentional, but sometimes builders do rush things because they have a schedule to keep. Another thing to keep in mind is your builder is only as good as their crew. They may have hired inexperienced subcontractors or employees who botch construction or installation jobs—either due to lack of skill or time constraints. New construction home warranties are great to have for these types of situations.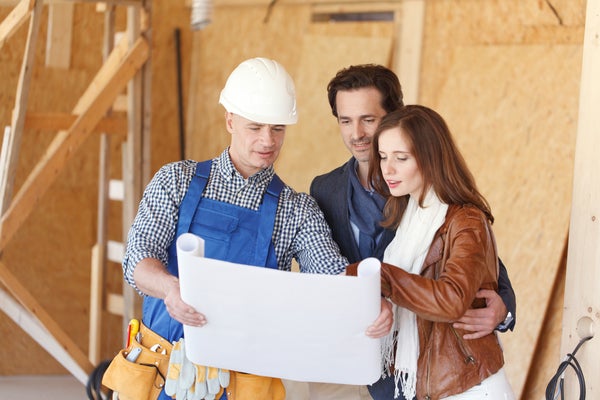 4)

Your

Builder

'

s Warranty Might Not Cover Everything
Your builder may offer different construction warranty terms for different components of a new home. Typically, the standard builder's construction warranty consists of:
This may sound like a great deal, but builders' home warranties like this leave out some costly items. Your builder's warranty may not include appliances, like garage door openers or refrigerators, and it typically won't include defective installations or permits and code violations when required during a covered repair or replacement. It also won't usually include your pool or in-ground spa. Checking out the best home warranties for new construction can save you some hard-earned money in the long run.
Pro tip: You may think that purchasing an existing, new-build house means the warranties will transfer to you, and usually that is the case, but it's best to make sure by reading the terms of the builder's warranty. Ensuring the structural warranty on an existing home and adding coverage, if needed, is the best way to protect your investment.
Buying an American Home Shield® home warranty for new construction is worth it to get comprehensive protection on your new home. After all the hard work of planning for the construction of your dream home, you're going to want to do everything possible to protect your new investment. Buy your real estate plan today.
AHS assumes no responsibility, and specifically disclaims all liability, for your use of any and all information contained herein.