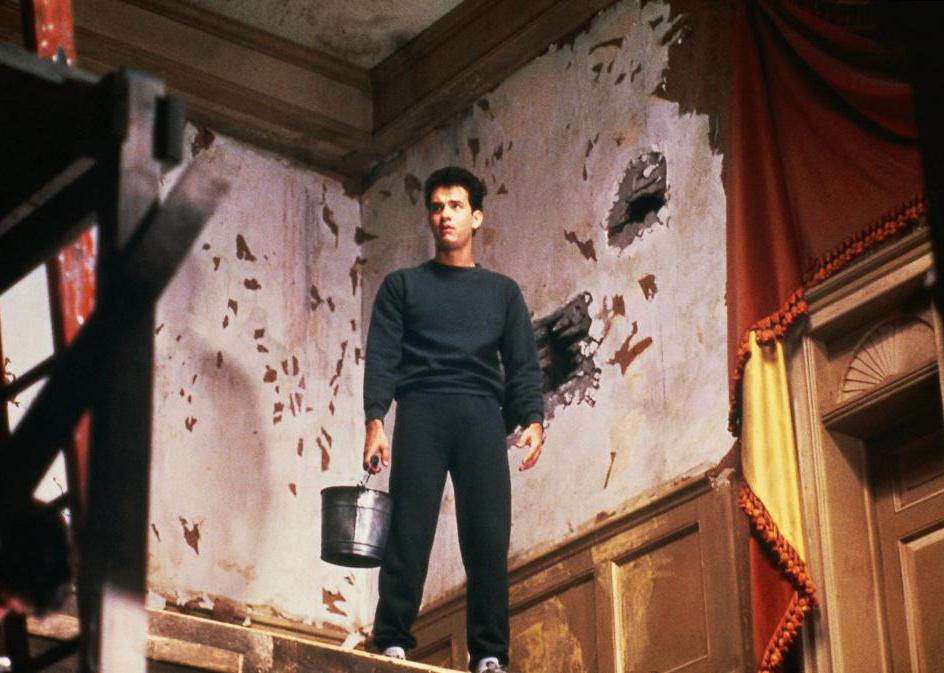 Amblin Entertainment
Written by: Jacob Osborn
10 of the most memorable home improvement movies
Home improvement involves the repair, restoration, or remodeling of a property. From a filmmaker's point of view, this experience comes rife with metaphorical possibility. Just as a home can be torn down and rebuilt, so can an individual or an interpersonal relationship.
Metaphors aside, home repair movies often center around a couple who purchase a fixer-upper only to contend with a series of disasters. A relatable comedy of errors perhaps, but these films also double as cautionary tales. Take heed, potential homebuyers!
American Home Shield highlighted 10 memorable movies that are heavy on home improvement. Films are organized from most to least popular, according to IMDb user votes. IMDb user ratings and Metascores are provided for popular and critical context.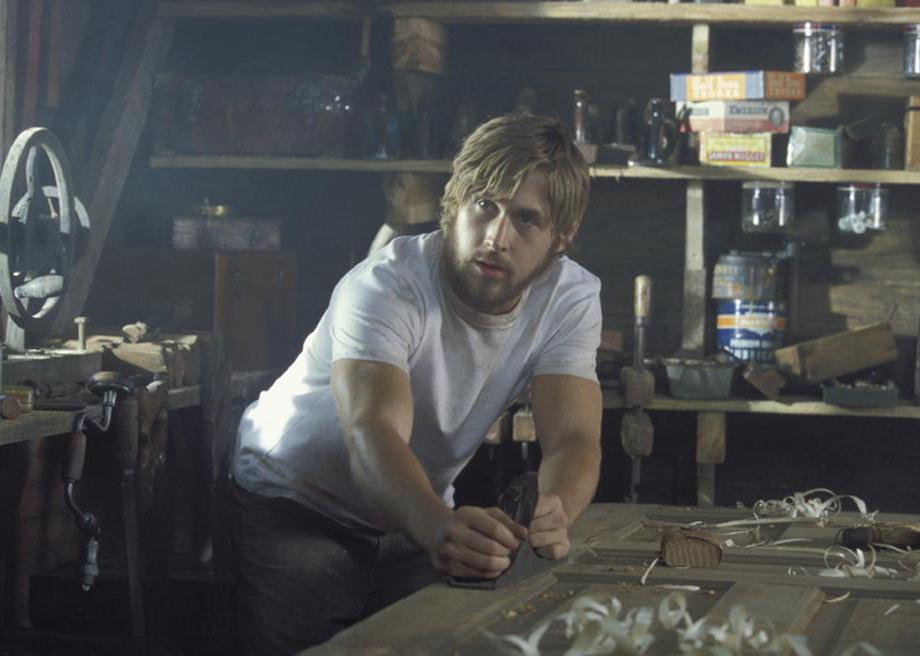 New Line Cinema
The Notebook (2004)
Director: Nick Cassavetes
IMDb user rating: 7.8
Metascore: 53
Runtime: 123 minutes
Ryan Gosling plays blue-collar romantic Noah Calhoun in this blockbuster adaptation of a Nicholas Sparks' bestselling novel. Upon his return from World War II, Calhoun kickedkicks off the massive renovation of the run-down Windsor Plantation. His ulterior motive is to build a dream home for himself and Allie Hamilton (Rachel McAdams), the young and wealthy heiress who's captured his heart. Key scenes between Noah and Allie take place inside the abandoned home, where he promises to remodel the property. When he makes good on that promise, the two lovers are reunited.
WHAT IS A HOME WARRANTY?
Find answers to common questions like, "What is a home warranty?" and learn more about how home service plans can protect your home systems and appliances.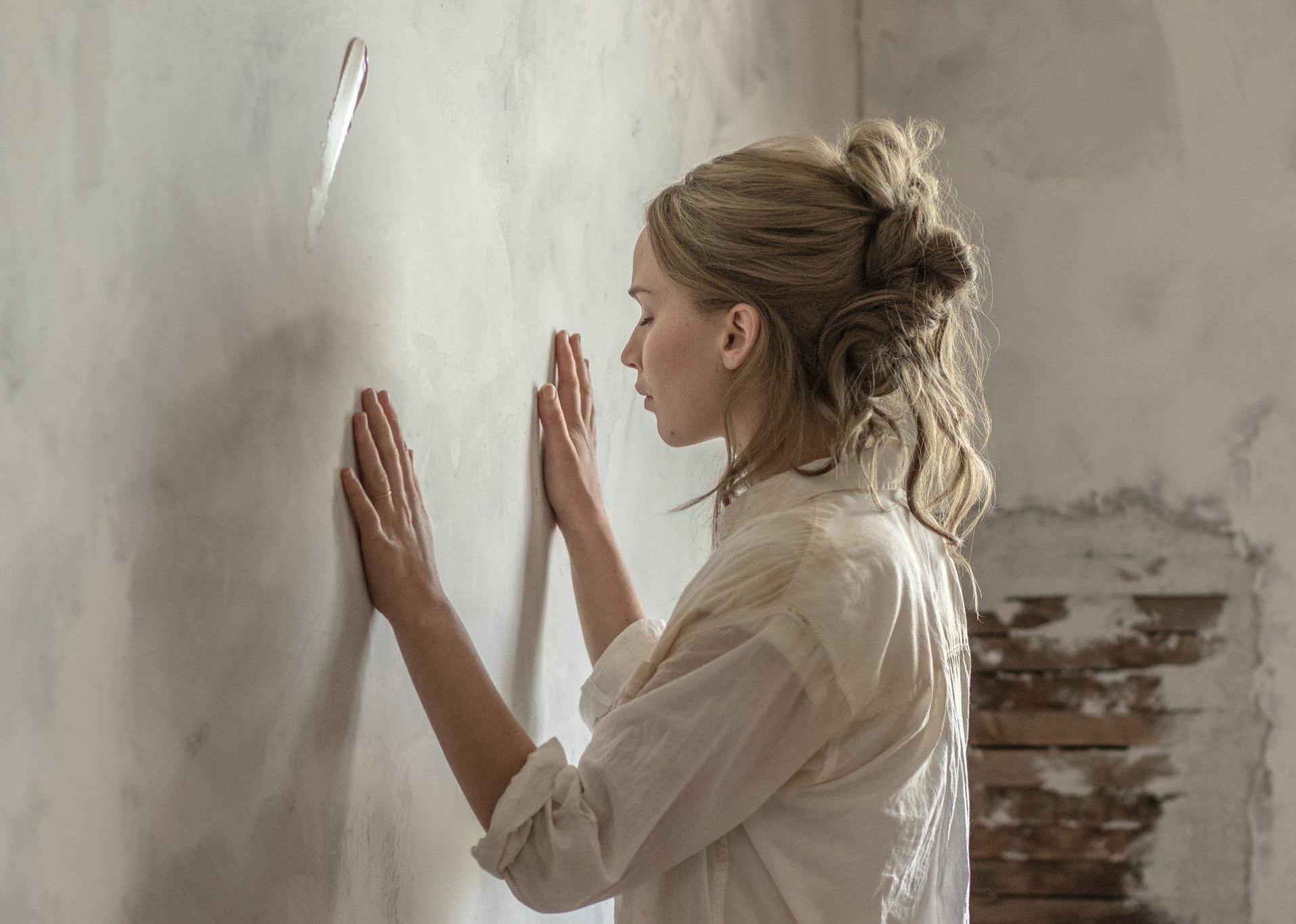 Paramount Pictures
mother! (2017)
Director: Darren Aronofsky
IMDb user rating: 6.6
Metascore: 75
Runtime: 121 minutes
Director Darren Aronofsky's controversial thriller takes place in one location and unravels through a series of complex metaphors and themes. It opens on the charred remains of burnt wreckage, which slowly recede to reveal a beautiful new home. Inside is a young woman (Jennifer Lawrence) and her writer husband (Javier Bardem), who appear to be enjoying an idyllic life. But with the arrival of two obnoxious strangers (Ed Harris and Michelle Pfeiffer) comes a surreal breakdown of both the marriage and the domicile in which it exists. The house quickly becomes an important symbol and a character unto itself, which undergoes its parallel course of destruction and rebirth.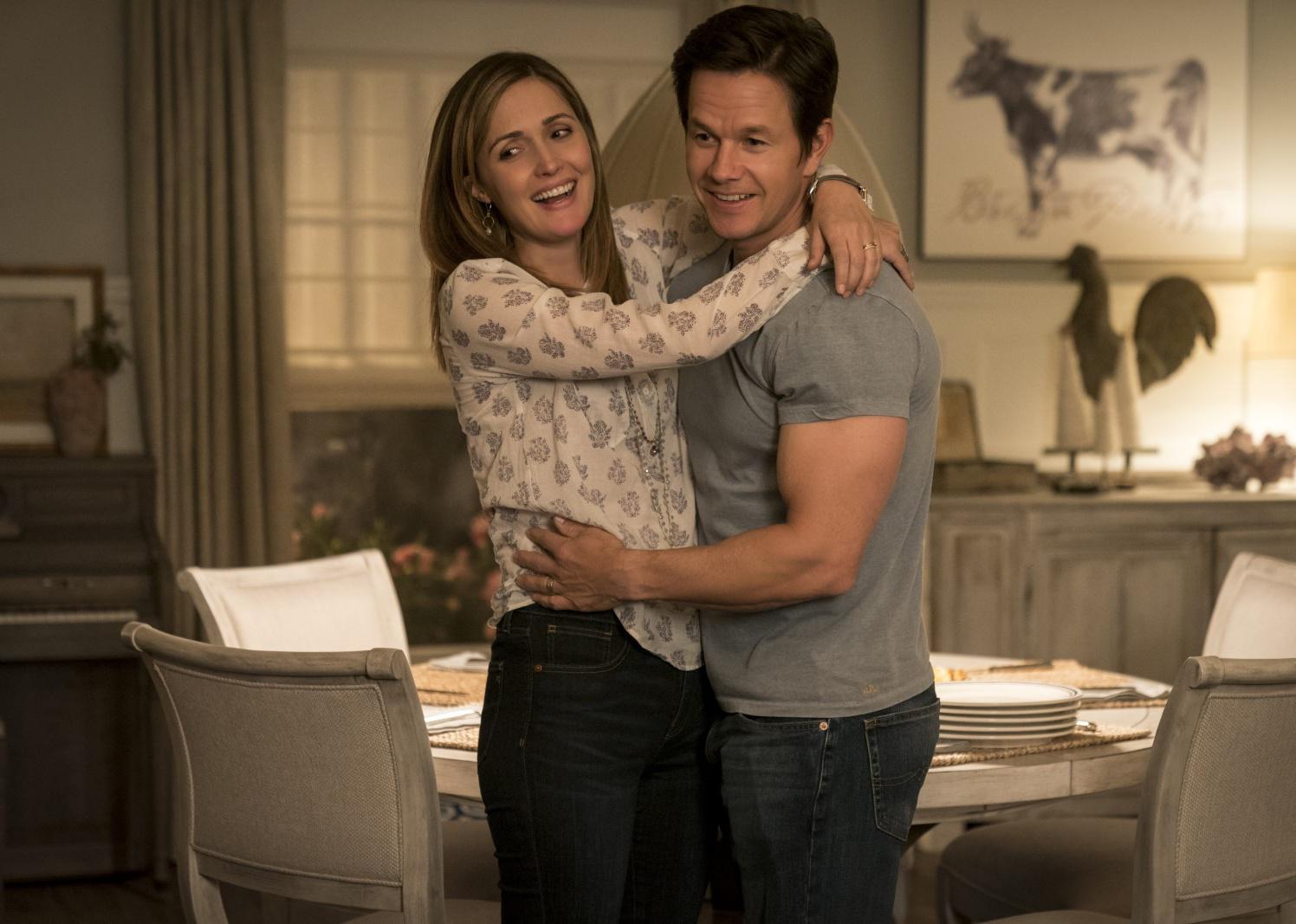 Closest to the Hole Productions
Instant Family (2018)
Director: Sean Anders
IMDb user rating: 7.3
Metascore: 57
Runtime: 118 minutes
A childless married couple (Mark Wahlberg and Rose Byrne) takes in three foster children and a boatload of misadventures in this sentimental comedy. While primarily played for laughs, it does explore the complicated backgrounds of kids who grow up in foster care. The couple renovates a home throughout the film, and this recurring plot point delivers no shortage of relevant subtext. "We see potential in things, we fix them up, right?" the husband says at one point. Much of the story culls from director Sean Anders' own experiences adopting three children.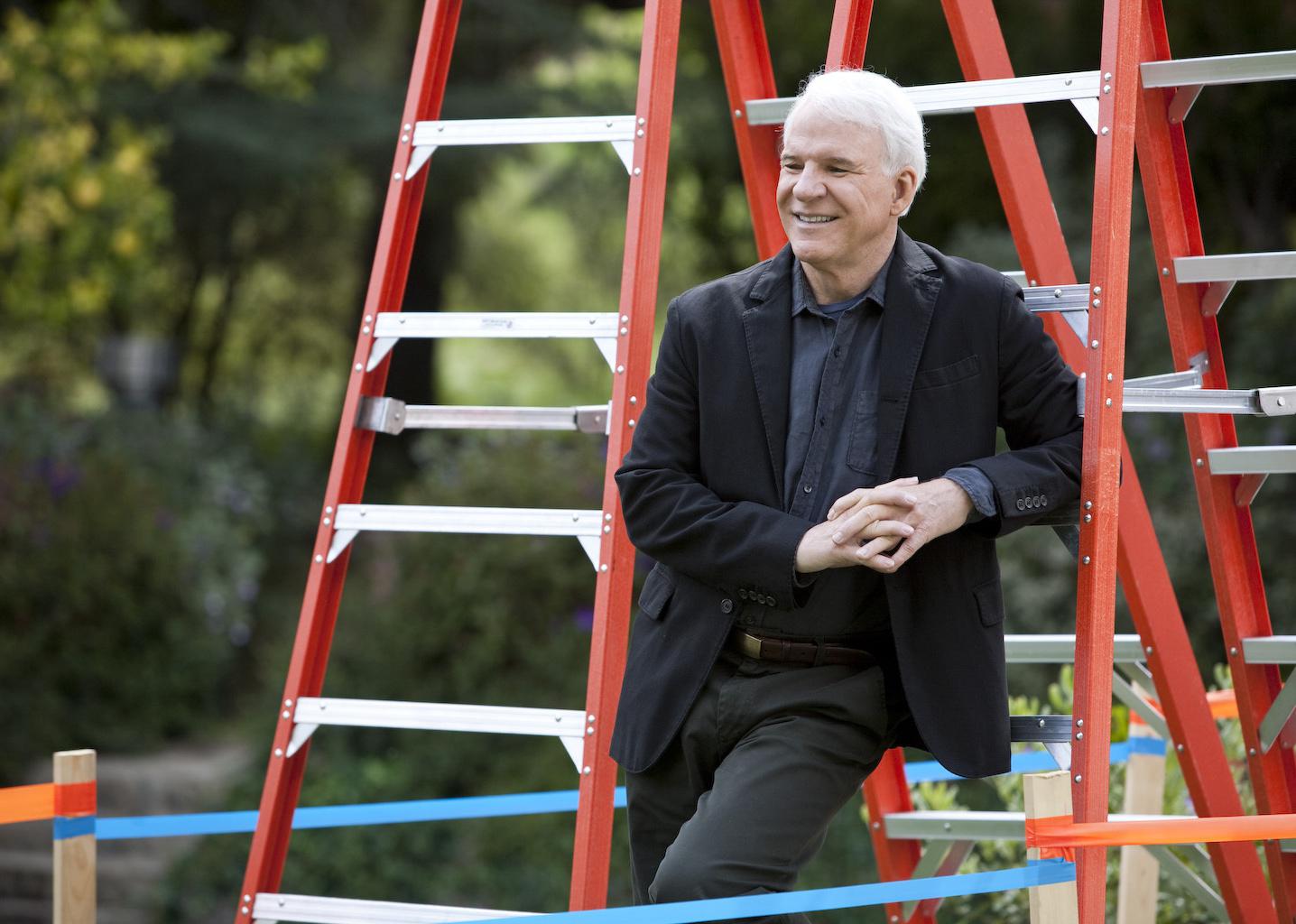 Universal Pictures
It's Complicated (2009)
Director: Nancy Meyers
IMDb user rating: 6.5
Metascore: 57
Runtime: 120 minutes
A twisty exploration of boomer romance, this Nancy Meyers blockbuster also pays meticulous attention to architecture and interior design. At the heart of the story is successful bakery owner Jane Adler (Meryl Streep), who becomes the "other woman" in her ex-husband's (Alec Baldwin) current marriage. To further complicate matters—hence the title—an architect named Adam (Steve Martin) is falling in love with Jane. He's been hired to remodel her kitchen, one among numerous magazine-worthy rooms inside her Santa Barbara, California, estate. Come for the screwball comedy, stay for the brilliant decor and other fine details.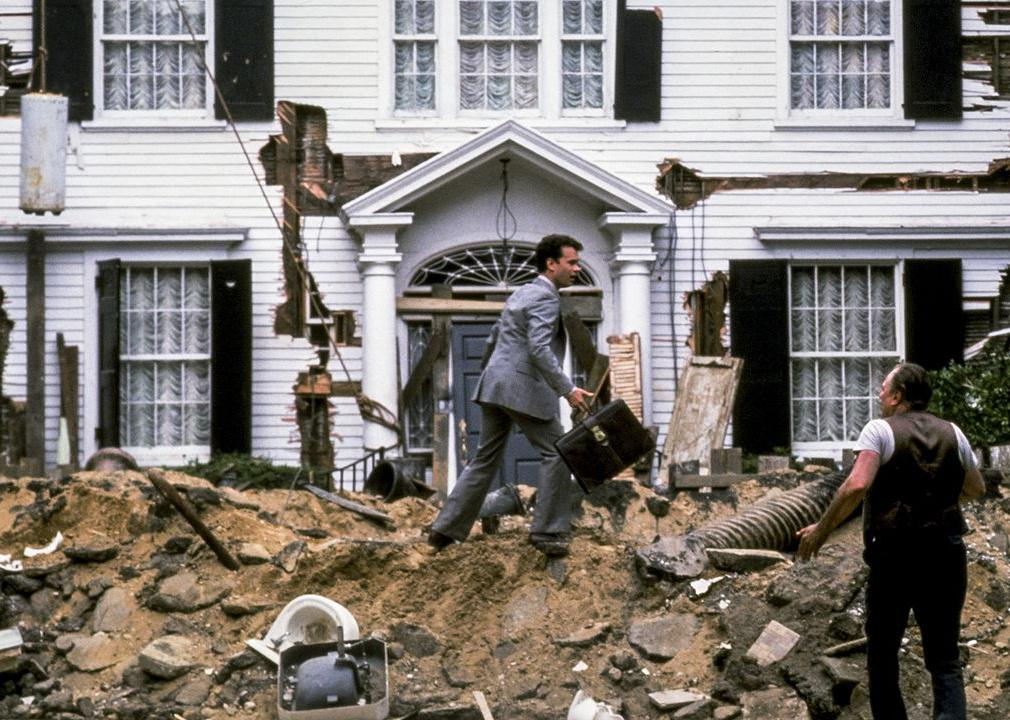 Amblin Entertainment
The Money Pit (1986)
Director: Richard Benjamin
IMDb user rating: 6.4
Metascore: 49
Runtime: 91 minutes
To folks of a certain generation, this is the definitive title that leaps to mind when they see the words "home improvement movie." Tom Hanks and Shelley Long play a happy romantic couple who think they've scored a killer deal when they purchase a distressed mansion for just $200,000. Instead, the two embark on home repair misadventures as they contend with a never-ending string of property-based disasters. The grueling renovations and consequent price tags also put a predictable strain on their relationship. Both this film and the 2007 Ice Cube vehicle "Are We Done Yet?" are remakes of the 1948 comedy "Mr. Blandings Builds His Dream House."
HOME WARRANTY VS. HOME INSURANCE
Explore all the differences between a home warranty vs. home insurance such as costs and coverage.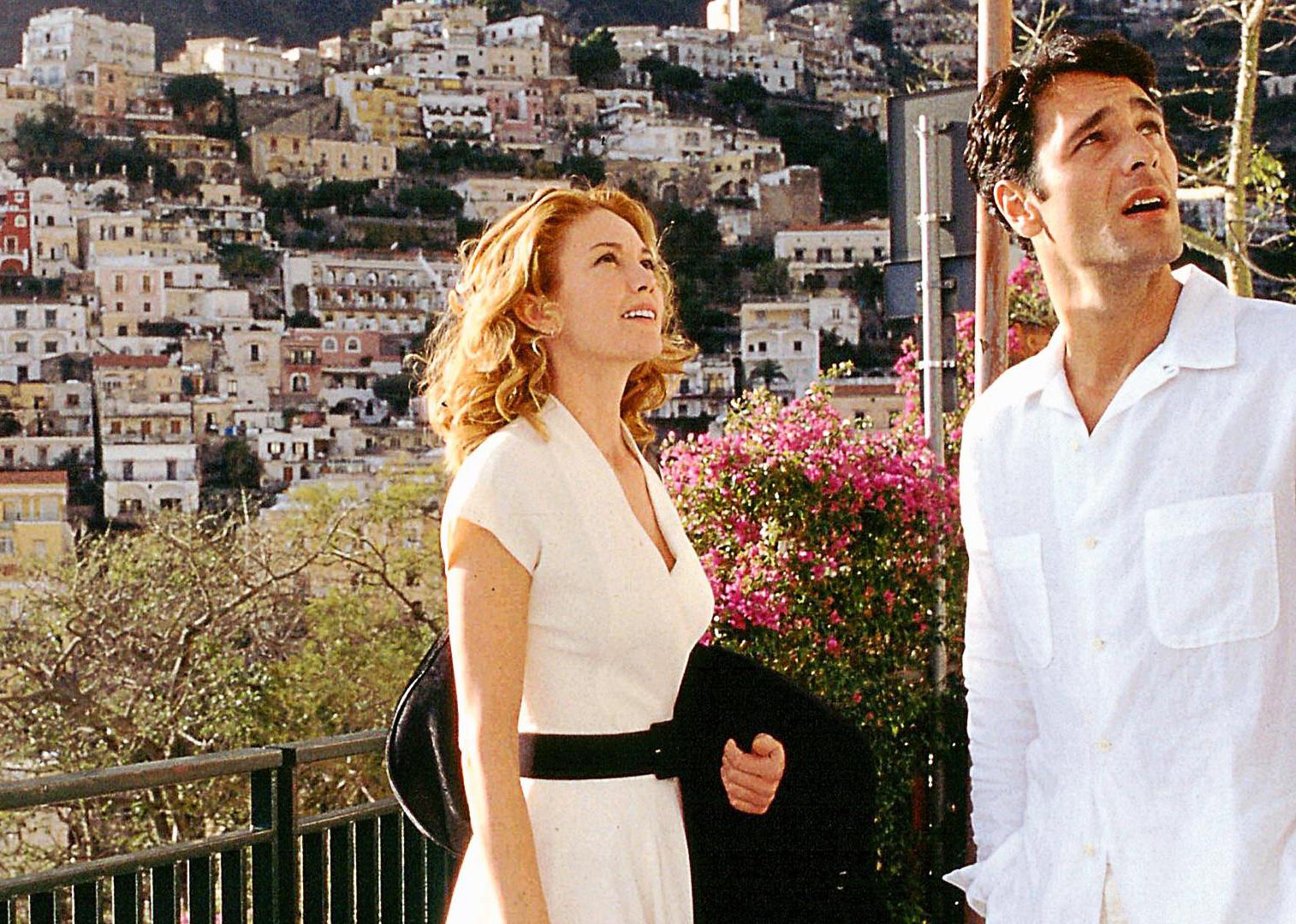 Touchstone Pictures
Under the Tuscan Sun (2003)
Director: Audrey Wells
IMDb user rating: 6.7
Metascore: 52
Runtime: 113 minutes
Recent divorcee Frances Mayes (Diane Lane) takes off for Tuscany and impulse-buys a rundown villa in this romantic dramedy. The renovation project that follows is often seen as a metaphor for the character's own transformative journey. With a new life in Tuscany comes more than a new home but also new friendships and flings. A cathartic moment occurs toward the end of the film when water finally starts to flow from the home's previously dry faucet. The story is based on a 1997 memoir of the same name by the real-life Frances Mayes.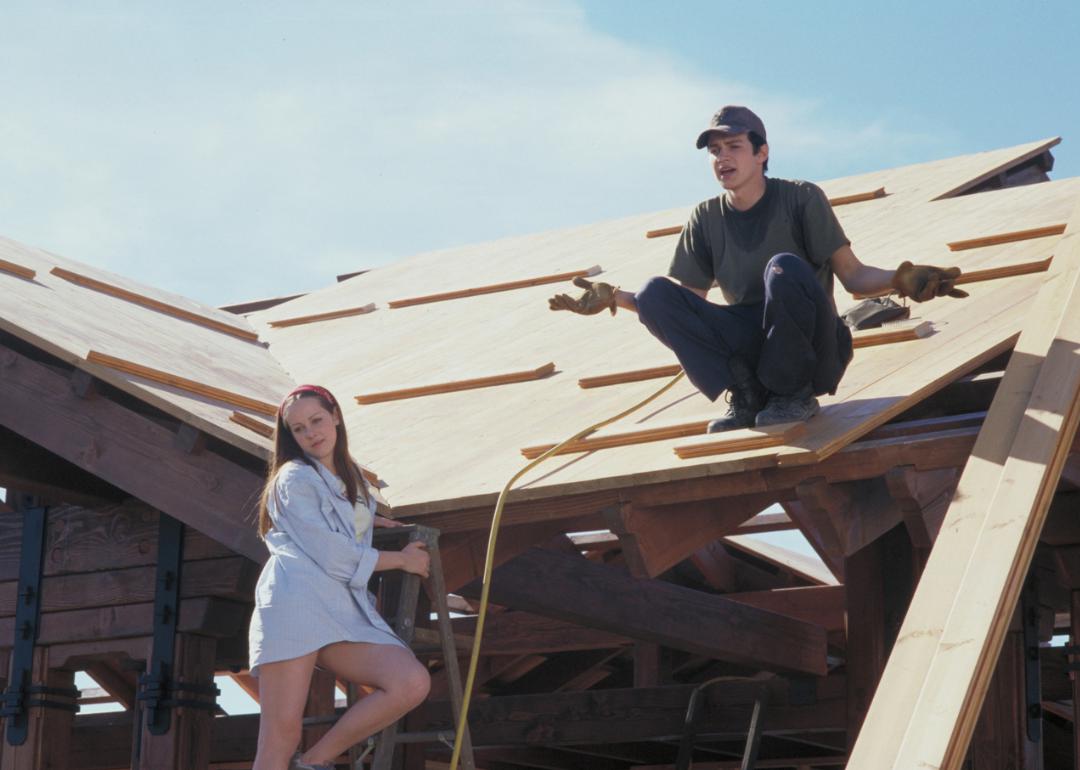 Winkler Films
Life as a House (2001)
Director: Irwin Winkler
IMDb user rating: 7.5
Metascore: 45
Runtime: 125 minutes
Hollywood icon Irwin Winkler produced and directed this sentimental drama about an architectural model fabricator named George Monroe (Kevin Kline). Fired from his job and given a terminal cancer diagnosis on the same day, George takes on an ambitious renovation project. It spans the course of a summer and reconnects the dying man with his unruly teenage son (Hayden Christensen). Themes of tearing down and rebuilding extend well beyond home restoration as various characters come of age. In his largely negative review, critic Roger Ebert wrote that the film had "much heart and not enough brain."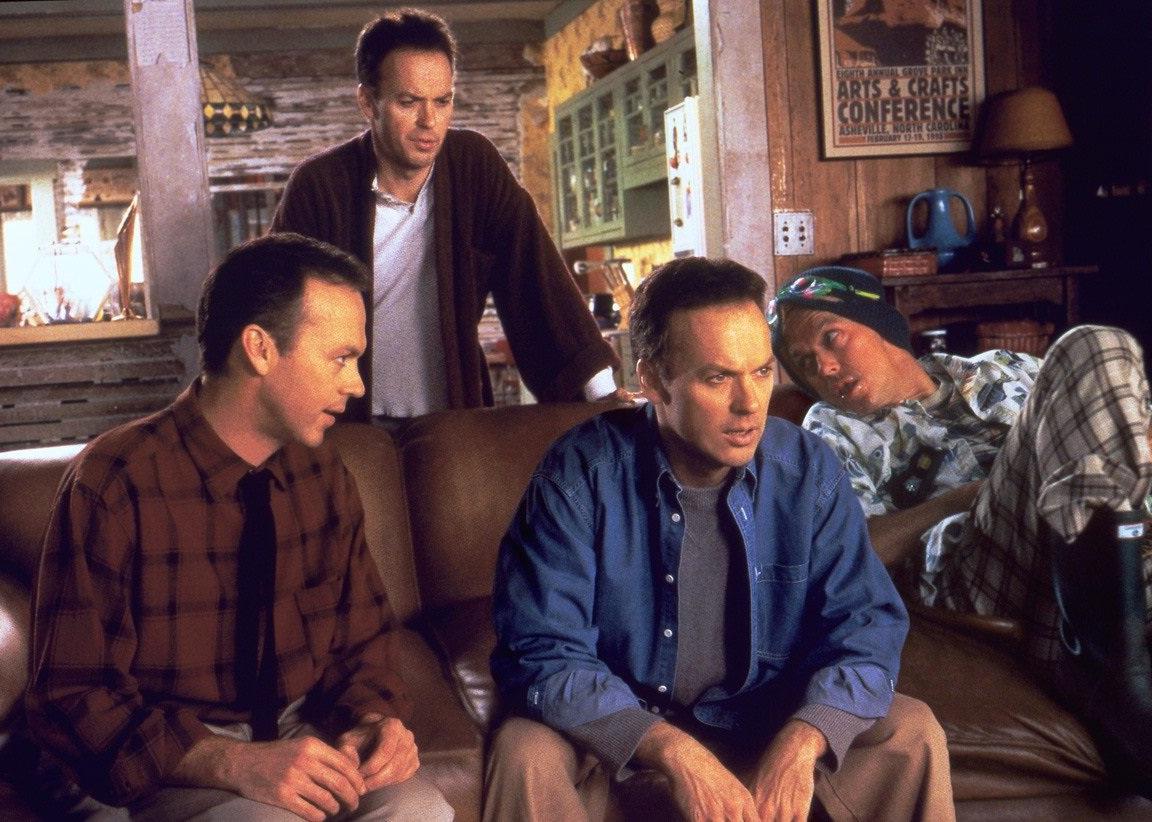 Columbia Pictures
Multiplicity (1996)
Director: Harold Ramis
IMDb user rating: 6.1
Metascore: 53
Runtime: 117 minutes
"It's a fable that says something about life," director Harold Ramis claimed of this sci-fi comedy flop. Michael Keaton stars as construction worker Doug Kinney, who agrees to clone himself in an effort to reduce his workload and spend more time with his family. What begins with just one clone gives way to multiple clones as the action unfolds and chaos ensues. In the film's final act, the clones all work together to finish renovating Doug's home and restore a sense of order in his life. According to Ramis, the story plays upon the contradictory expectations of grown men in the modern world.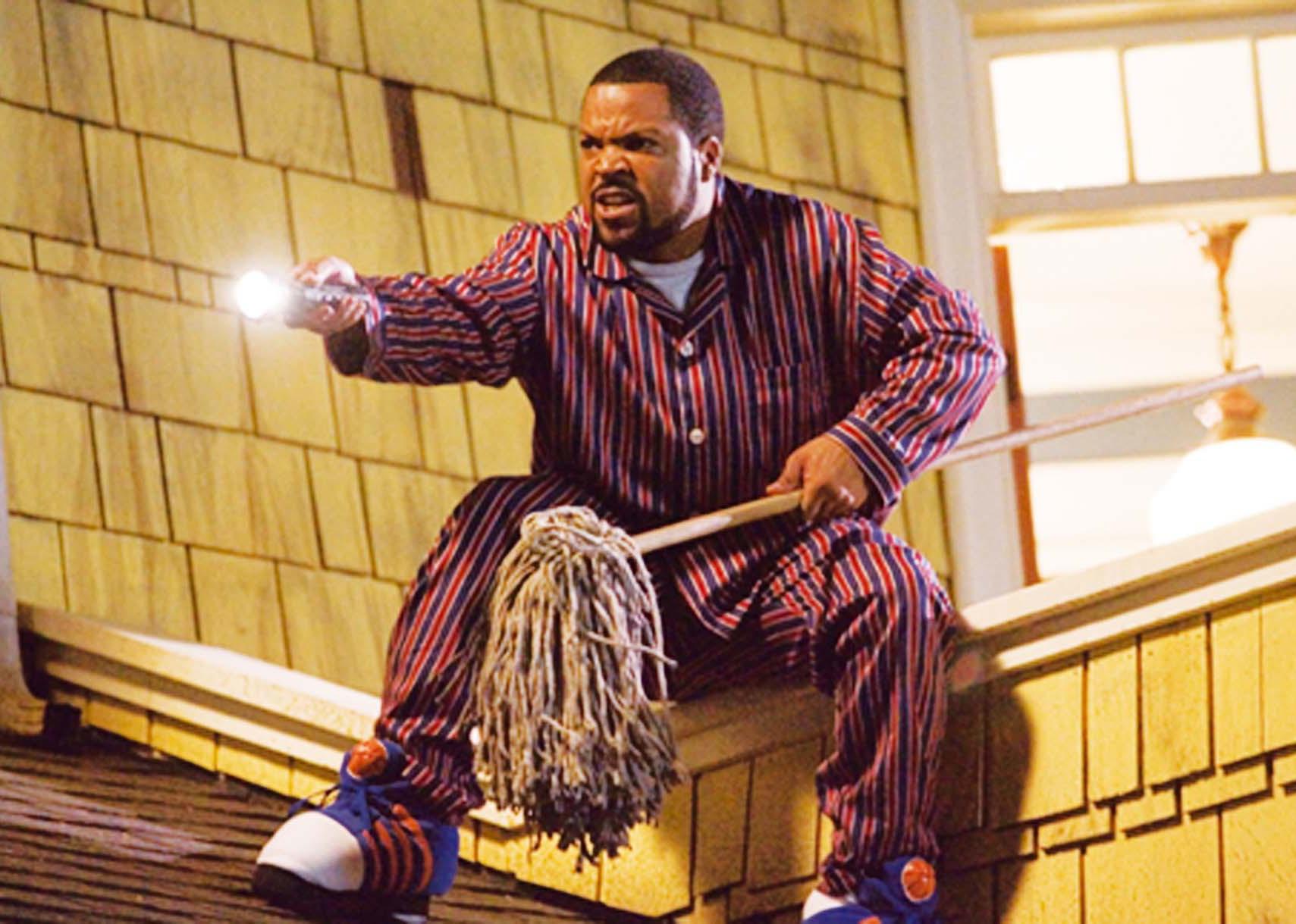 Revolution Studios
Are We Done Yet? (2007)
Director: Steve Carr
IMDb user rating: 4.2
Metascore: 36
Runtime: 92 minutes
This maligned sequel picks up two years after the events of its popular predecessor, 2005's "Are We There Yet?" Ice Cube reprises the role of Nick Persons, who purchases the home with the help of real estate agent Chuck (John C. McGinley), who also fills in as property inspector and town contractor. Then comes an ever-escalating series of home repair problems, including dry rot, roof repairs, and major plumbing and electrical problems. While technically a remake of 1948's "Mr. Blandings Builds His Dream House," the film also draws potential inspiration from 1986's "The Money Pit." All three movies center around the disastrous purchase of a fixer-upper.
AFFORDABLE HOME WARRANTY PLANS
Learn more about flexible home warranty costs and find an affordable home warranty plan that suits your needs.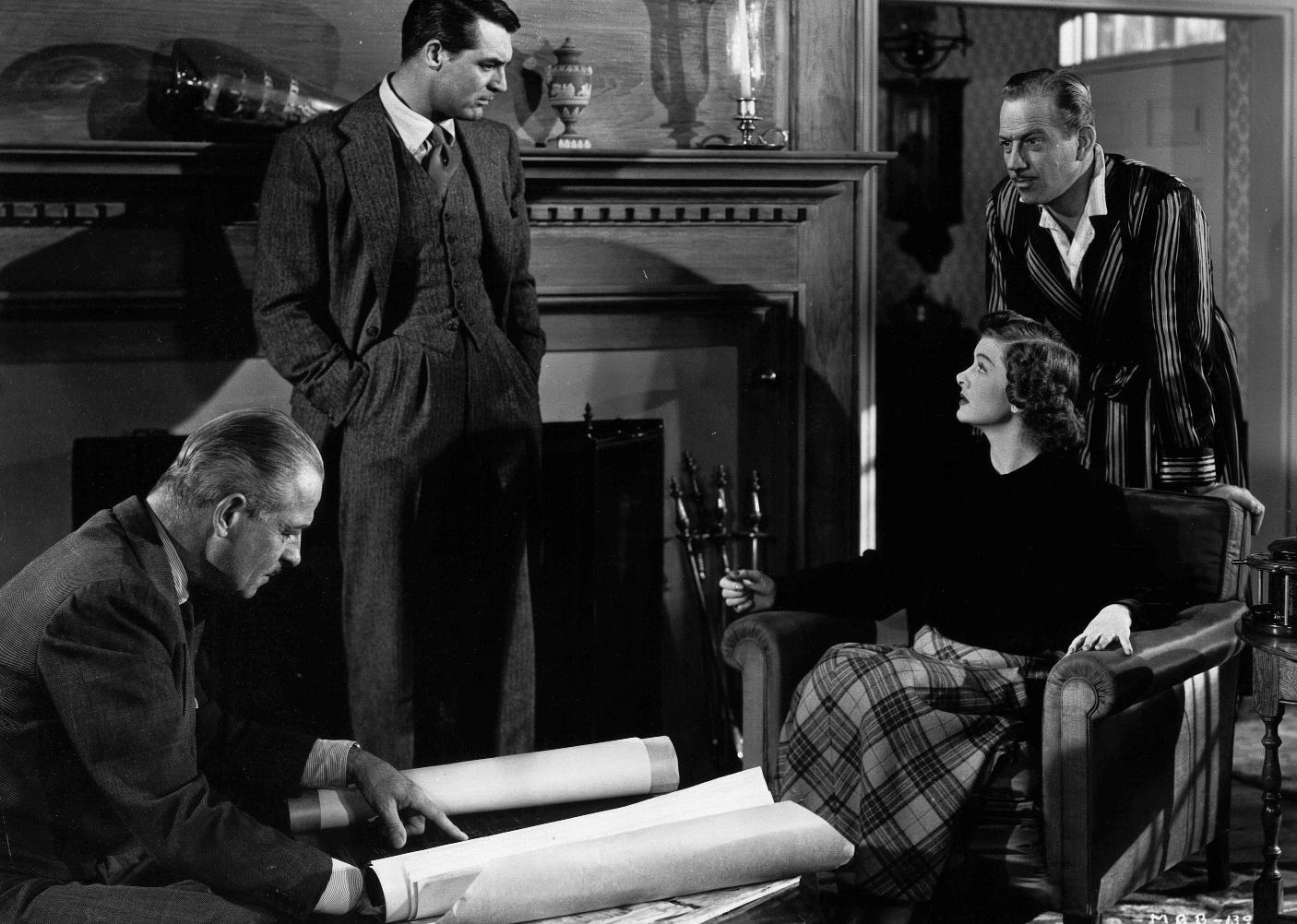 RKO Radio Pictures
Mr. Blandings Builds His Dream House (1948)
Director: H.C. Potter
IMDb user rating: 7.2
Metascore: data not available
Runtime: 94 minutes
Ad executive Jim Blandings (Cary Grant) and his family flee their New York apartment for the Connecticut countryside in this blockbuster comedy. With the purchase of a dilapidated farmhouse comes a renovation project of their worst nightmares. In the wake of mounting financial burdens and personal problems, Jim nearly gives up on country life before finding the silver lining. The film went on to inspire adaptations on radio and two feature-length remakes. As a promotional tie-in, General Electric built a number of "dream homes" across the country and invited people to visit them.
AHS assumes no responsibility, and specifically disclaims all liability, for your use of any and all information contained herein.