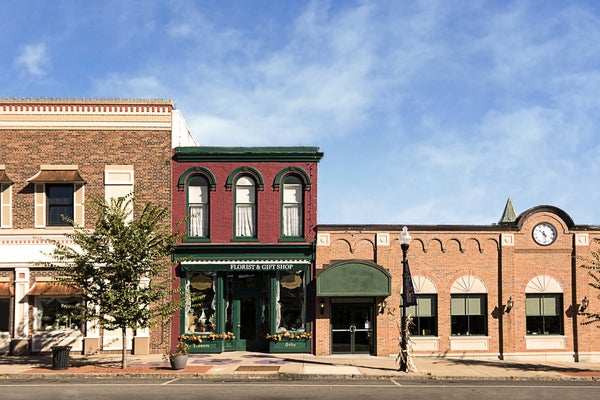 From sea to shining sea, the United States is filled with historical cities with storied pasts, rich architecture, culture, and food.
In honor of the Fourth of July, we've put together a list of some of the best cities with historic neighborhoods in America. Visit these unforgettable places to transport yourself to the past and celebrate our nation's history.
1. Savannah, Georgia: Historic Landmark District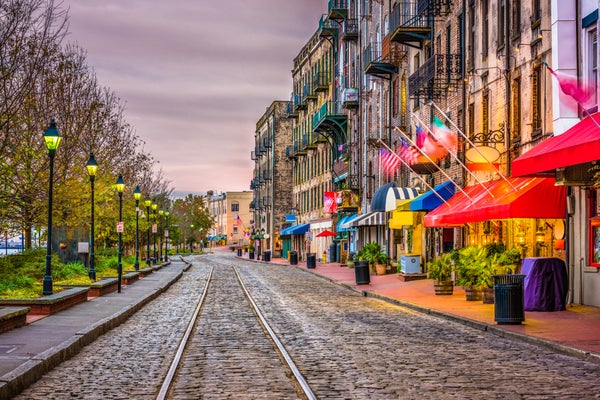 As the first planned city in the United States, Savannah is one of the best historical places to visit in the U.S. You'll find incredible architecture throughout the city's planned grid layout that ranges from Colonial-style to Greek and Gothic Revival. According to Savannah.com, "more than 40 percent of 2,500 buildings inventoried in Savannah have architectural or historical significance."
When it comes to historic neighborhoods, it's hard to beat Savannah's Historic Landmark District, the largest National Historic Landmark District in the entire nation. This downtown neighborhood includes 22 park squares; the Telfair Museum, the oldest public art museum in the South; and the Georgia State Railroad Museum. Monuments, war forts, restored centuries-old mansions, and cobblestone streets all allow you to soak up the city's history. Spanish moss lines this neighborhood's homes and parks, including the 30-acre Forsyth Park, which dates back to the 1840s.
The Historic District's famed River Street traces the Savannah River with cobblestones from around the world. Explore one of the neighborhood's antique shops, historic hotels (Kehoe House is a visitor favorite), ghost tours, or trolley tours to satisfy your inner history buff. Mix in some modern-day dining experiences by popping into Moon River Brewing Company, Husk restaurant, or The Coffee Fox.
2. Cleveland, Ohio: Tremont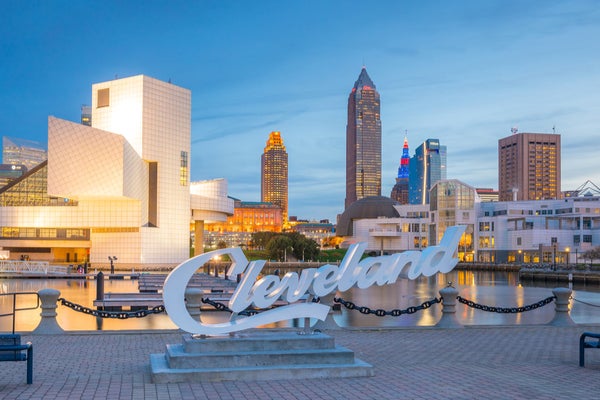 Established in 1796 as "Cleaveland," the settlement that would become Cleveland is one of the most historic cities in the U.S. Once called the "Sixth City" because of its population and political significance at the time, Cleveland was also an important stop on the Underground Railroad. It later became swept up in the City Beautiful movement.
Cleveland's historic neighborhoods are as varied and unique as the city itself. Tremont, a community on Cleveland's West Side, is on the National Register of Historic Places. The neighborhood is located at the top of a bluff, which provides beautiful views of nearby Downtown Cleveland. The neighborhood's unique elevated geography and nonconforming zigzag streets continue to intrigue visitors drawn to Tremont's unusual charms. For an adventurous way to get around this artsy neighborhood, walk or bike along the Towpath Trail, which connects nature and urban settings.
Visiting this historic town means [almost] endless things to do, see, and taste. Start by visiting Tremont's landmarks, including Lemko Hall, the St. Theodosius Russian Orthodox Cathedral, the historic high-rise The Chelsea Building, and the Pilgrim Congregational Church, with its famed rose windows. Then, pop into the many boutiques and art galleries, like Doubting Thomas Gallery and Kaiser Gallery. Round out your visit by getting a bite at Prosperity Social Club, a retro tavern that slings fish fries and pierogis, or The Treehouse, an Irish pub that features a cozy outdoor patio and live music.
3. Detroit, Michigan: Indian Village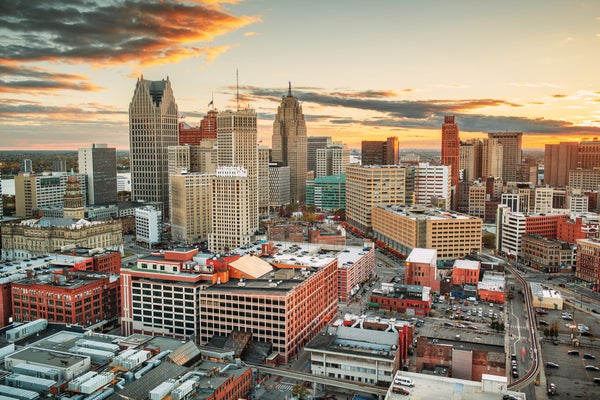 During the War of 1812, Detroit was seen as a stronghold for the United States. Although the city was surrendered to the British, it was recaptured by the U.S. a little more than a year later. As the largest manufacturer of automobiles in the United States, Detroit quickly became an economic powerhouse during the early 20th century and has since transformed into an artistic and eclectic city—making it a must-see on any list of historical cities in the U.S.
One of the most historic neighborhoods Detroit showcases is Indian Village. A residential neighborhood on the east side of Detroit, Indian Village was first developed by Frenchmen Francois Rivard and Jacque St. Aubin after they received ribbon farmland grants (narrow parcels of land that featured some Detroit River frontage). By the late 19th century, the Cook Farm Company, Ltd., was formed to ensure that the area became a first-class residential neighborhood.
Today, Indian Village is affluent due to the architecturally significant homes built here, which feature the works of famous Detroiter architects, such as Louis Kamper and Albert Kahn. They built homes for prominent Detroiters like brewmaster Bernard Stroh and the founder of Cadillac and Lincoln, Henry Leland. The mansions in Indian Village include 17 different architectural styles dating from the late 19th to the early 20th centuries.
You can see old Colonial homes and some in the styles of Georgian, Federal, and Tudor during the neighborhood's annual home and garden tour and Holiday Home Tour, which features a tour of homes decked out in holiday décor, serving food, drinks, and sometimes live music. Don't miss the historic gas lamps dotted throughout the neighborhood.
If you have the finances to purchase one of the beautiful houses in Indian Village, be aware that the Historic District Commission of Detroit has to approve most exterior changes to the homes—but don't let that stop you from moving into an older home. Learn more about renovating a historic home and things to know before moving to Detroit.
4. Atlanta, Georgia: Grant Park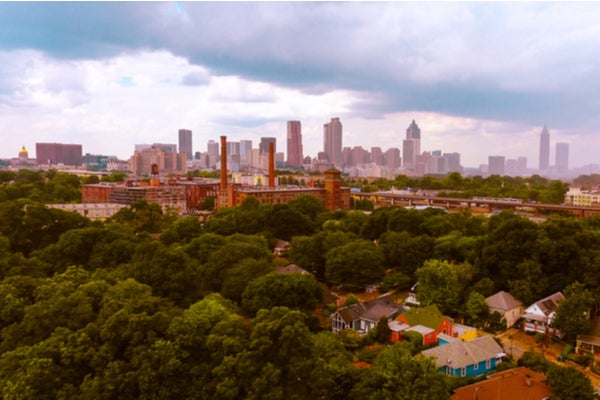 Atlanta is one of the most historical cities in the U.S. Initially called Marthasville after its then-governor's daughter, the town's name eventually changed to Atlanta in honor of its prominence as the end of the Western & Atlantic railroad line. After the Civil War, the city achieved its current notoriety as America's manufacturing and airport hub. Atlanta is also known for its involvement in the Civil Rights movement and is the home of Civil Rights leader Martin Luther King Jr.
One of the most historic Atlanta neighborhoods is Grant Park, which comprises a beautiful 131-acre recreational park of the same name. Home to the famed Zoo Atlanta, founded after a failed circus caused animals to be donated to the city, Grant Park also boasts the second-oldest house in the entire city. Lemuel P. Grant's 1858 mansion still stands today as the headquarters of the Atlanta Preservation Center, which promotes "the preservation of Atlanta's architecturally, historically, and culturally significant buildings, neighborhoods and landscapes." The nonprofit organization also hosts Grant Park tours that feature architecture and nature.
To encounter notable members of Atlanta's past, book a Grant Park Past & Future Food Tour, where you'll walk through the Oakland Cemetery—established in 1850—and enjoy bites at local Southern-style restaurants. Don't miss a visit to the St. Paul United Methodist Church, which once housed the largest Methodist congregation in the Southeast, featuring eye-catching stained-glass windows and an organ from 1887.
After your dose of history, grab a tasty treat at Ziba's or, if it's Sunday, at the Grant Park Farmer's Market.
5. Chicago, Illinois: Hyde Park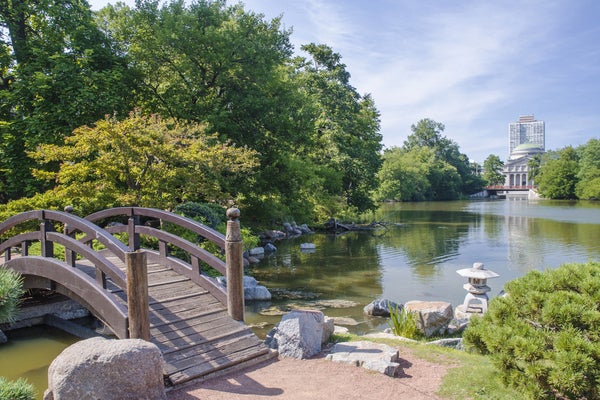 Founded in 1830, Chicago soon became the Midwest's largest city and the nation's leader of industry. When you're looking for one of the most historic neighborhoods in Chicago, head to Hyde Park. The neighborhood is brimming with history and culture; it's home to the Museum of Science and Industry, half of the city's historic sites listed in the original 1966 National Register of Historic Places, Frank Lloyd Wright's famous Robie House, and the upcoming Obama Presidential Center.
In 1891, the University of Chicago was established in Hyde Park. The neighborhood would go on to host the Chicago World Fair in 1893, also known as the World's Columbian Exposition. Meant to celebrate the 400th anniversary of Christopher Columbus's arrival to the New World in 1492, the fair boasted 14 buildings built by prominent architects of the day. It also displayed the original Ferris Wheel built by George Washington Gale Ferris Jr. Though much of the original fair's buildings are gone, visitors can still wander through Jackson Park, which was the site of the World Fair and boasts the beautiful Garden of the Phoenix, the Midway Plaisance, and more than 600 acres of scenic green space.
Hyde Park also comprises the picnicker's dreamy Promontory Point and historic shopping districts on 53rd Street, 55th Street, and 57th Street (check out 57th Street Books while you're there). For a dose of contemporary culture, book tickets to a play at the award-winning Court Theatre or attend the Hyde Park Jazz Festival if you're lucky to be in Chicago in the fall.
6. Wilmington, North Carolina: Brooklyn Arts District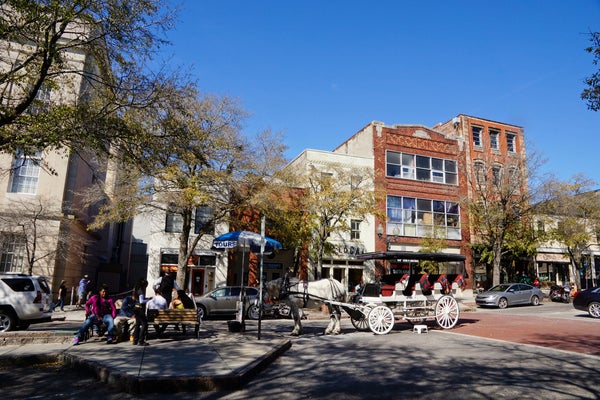 A town that can connect you directly to the America of centuries prior, North Carolina's historic river district of Wilmington has an ongoing nautical legacy sure to move even the most robust history fanatic. In 1974, much of Wilmington's downtown district was placed on the National Register of Historic Places. In 2020, Wilmington was the first designated American World War II Heritage City to recognize its work in World War II preservation and recognition.
Although the Historic River District and National Register Historic District are well-known historic neighborhoods in Wilmington, NC, the Brooklyn Arts District is where history fabulously meets art. Only a short walk from downtown, this historic neighborhood is a wonderful place for those who like their history with a contemporary flourish. The district boasts many historic properties, including some homes-turned-businesses, such as the newly developed seafood restaurant three10.
The Brooklyn Arts Center anchors the neighborhood and is a historic aesthetic all its own. Formerly St. Andrew's Presbyterian Church, built in 1888, the building was reinvented as a performing arts center and wedding venue in 2011. No visit to Wilmington is complete without booking concert tickets at the Brooklyn Arts Center, where stained-glass windows and gorgeous architecture meet live music from the likes of Brandi Carlile, Third Eye Blind, and other notable past performers.
Just a few blocks from the Cape Fear River lies 1898 Memorial Park, which commemorates the lives of the African Americans lost during the 1898 massacre through the sculpture walls "Hope Circle" and "Peace Circle."
Don't miss perusing the artist wares at Acme Art Studios, picking out delicious morning treats from Throwback Bakery, enjoying small-batch brews at Flytrap Brewing or Edward Teach Brewing (which features live music most weeks), grabbing a bite at The Kitchen Sink, and biking along the Wilmington Downtown Riverwalk.
7. Richmond, Virginia: Jackson Ward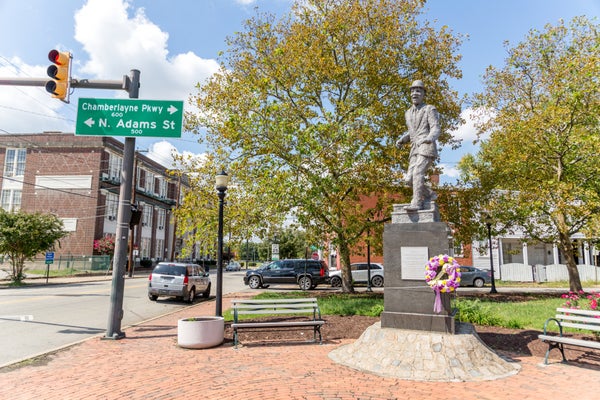 One of Richmond's most notable historical events occurred when American politician and orator Patrick Henry gave his famous "Give me liberty or give me death!" speech. Following the Revolutionary War, the city became a crucial point for industry and trade. Post-Civil War, Richmond was a major crossroads for railroad lines and home to the country's first electric trolley system.
There are many historic neighborhoods in Richmond, VA, but none are as steeped in unique history as Jackson Ward. Called both the "Harlem of the South" and "Black Wall Street" due to its thriving African American culture and self-sustaining economy, this district is listed on the National Register of Historic Places and is designated a National Historic Landmark. Jackson Ward was founded in 1871 when African Americans started businesses to defy discriminatory practices that excluded them from white-owned businesses. By the turn of the 20th century, Jackson Ward became synonymous with Black entrepreneurship.
Jackson Ward was also renowned as one of the most musical places in the nation. The Hippodrome Theater, built in 1914, hosted musical celebrities like Ella Fitzgerald and Duke Ellington. Although a fire caused the club to close its doors in 1945, it reopened two decades later and is still open today.
You can immerse yourself in Jackson Ward history by visiting statues of its legends, such as Bill "Bojangles" Robinson and Maggie L. Walker, and the streets where racial justice crusader and editor of the Richmond Planet John Mitchell, Jr., made his name.
Jackson Ward is also known for its cast-iron porches and diverse architectural styles, including Federal, Victorian, and Greek Revival. Take the National Park Service's self-guided Jackson Ward Walking Tour to view the unique architecture. You can learn about the district's cultural and economic legacy and visit famous sites like the Tucker Cottage, 617 St. Peter Street, the Meredith House, and the Goddin-Taylor House. You can also book tickets for the three-hour Arts District Food Tour, which pairs delectable food from local restaurants with a guided tour of the neighborhood's historical sites.
8. Boston, Massachusetts: Historic Downtown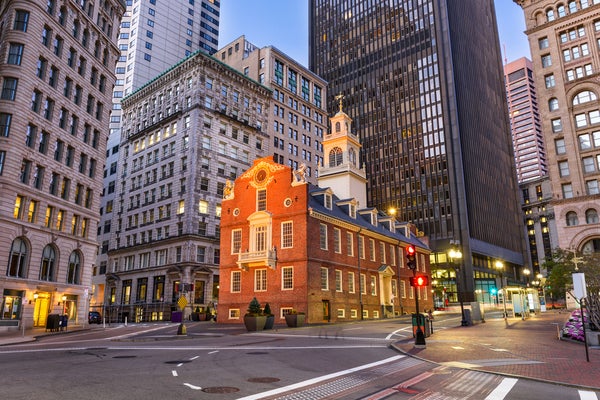 The City on a Hill is one of the most recognized historical cities in the nation for its well-known history of the Boston Massacre, the Boston Tea Party, and the famous ride of Paul Revere, which began in Boston.
Historic Downtown Boston is ripe with history. The 2.5-mile Freedom Trail meanders past many historical sites related to the American Revolution and beyond, including the 17th-century Granary Burying Ground, Benjamin Franklin statue, Old State House, Boston Massacre Site, and Faneuil Hall. You can also visit the site where the Boston Tea Party began at the Old South Meeting House or spot one of the city's oldest brick buildings at the Old Corner Bookstore (which is now a restaurant).
For a cultural experience that connects the present with the past, book tickets to a show at the Orpheum Theatre, whose legendary acoustics date back to its construction in 1852. Pick up produce or fresh fish at Boston's historic Haymarket, an open-air market that began in the 17th century. If you can't find something you want there, head across the street to the Boston Public Market. After a bite to eat, stroll by the Ebenezer Hancock House at 10 Marshall Street to get a walk-by view of American history. Further educate yourself on the city's rich heritage at one of the many local museums.
The historic Boston downtown neighborhood also has several taverns, Irish pubs, and restaurants that will immerse you in Boston's culinary history. From The Bell in Hand Tavern (America's oldest tavern) to the Union Oyster House to the bar that inspired the TV show Cheers, these downtown establishments are sure to show you a good time.
If you're lucky enough to call Historic Downtown Boston home, consider purchasing a home warranty in Massachusetts to protect your budget.
9. Cincinnati, Ohio: Walnut Hills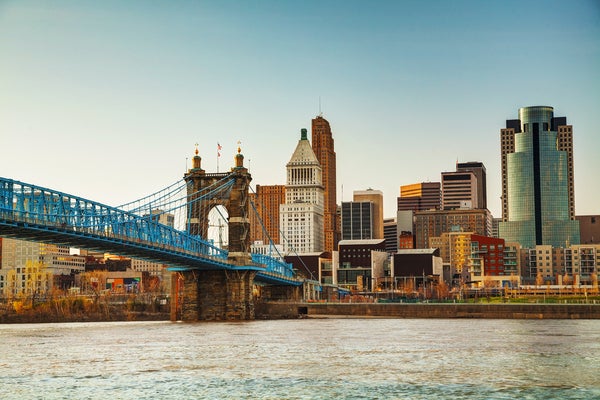 If you're looking for historical cities in the Midwest, plan a stop in Cincinnati, which was a central figure in the French and Indian War and would later become a vital stop on the Underground Railroad. Today, the city also boasts more than 100 art galleries and museums, several theaters, a zoo, and a botanical garden.
The Cincinnati neighborhood of Walnut Hills is particularly historic. One of the city's oldest neighborhoods, Walnut Hills was founded by Reverend James Kemper in 1794 as Walnut Farm. The Kemper Homestead, the oldest house in Cincinnati, was initially located in the neighborhood before being moved to the Cincinnati Zoo and finally to Heritage Village.
In Walnut Hills, you can visit the historical marker for Lane Seminary—where Harriet Beecher Stowe's father, Lyman Beecher, studied—as well as the house where the author herself lived and researched the famous 1852 novel Uncle Tom's Cabin. The home is now owned by the Ohio Historical Society and offers tours to the public. The society also hosts monthly themed walking tours.
You can supplement your cultural cravings with gastro ones during your visit by sitting down for some fried chicken at Burnetts Soul Food or a plate of Cincinnati barbecue at Just Q'in. Then, head to Esoteric Brewery for a pint before exploring Owls Nest, Annwood, or Eden Parks. Visiting the Krohn Conservatory, built in 1933 at the height of the Art Deco zeitgeist, will envelop you in history and introduce you to plants from around the world, a rainforest waterfall, and thousands of butterflies.
The Uplands Historic District in Walnut Hills has many well-preserved, late-19th-century architectural creations from prominent architects such as Samuel Hannaford, Lucian Plympton, and Aiken & Ketcham. Drive or walk through this part of the neighborhood and see styles including Queen Anne, Colonial Revival, Victorian, and English Arts and Crafts. If you're an architecture enthusiast looking to purchase a new home in this neighborhood, look into an Ohio home warranty, which can help protect your finances from costly repairs or replacements of your home systems and appliances.
10. Las Vegas, Nevada: John S. Park
Visitors to Las Vegas typically focus their stay in or near the heart of The Strip, home to casinos, entertainment venues, and the famous Fashion Show mall. For a little history, all you have to do is venture north on The Strip to John S. Park historic neighborhood, which was listed on the United States National Register of Historic Places in 2003. The area is named for the titular John S. Park, who many consider one of Vegas's founders.
Fun Fact: John S. Park is home to the famed A Little White Wedding Chapel, where stars Britney Spears, Mary Tyler Moore, Judy Garland, Michael Jordan, and Frank Sinatra have all said, "I do."
The first neighborhood in Vegas to use the Garden City planning philosophy, the John S. Park district comprises 160 historic houses. Some areas are filled with Period Revival homes, while others are populated by ranch-style homes. Other historic architecture includes Cape Cod Cottages, Neocolonial, and Minimal Traditional style homes. If you're looking to buy a home here, you're sure to find an architecture style that matches your aesthetic.
Since John S. Park is just a short distance from all that downtown Las Vegas has to offer, so once you're finished exploring the district's many historic homes and vintage architecture, head over to The Neon Museum, dedicated to preserving vintage, iconic neon signs. Closer to John S. Park are tasty restaurants and bars like Viva Las Arepas, Cork and Thorn, and Able Baker Brewing.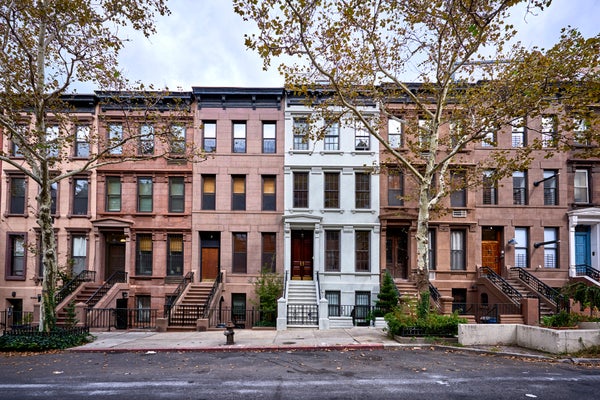 When you're on the hunt for a vacation with a little history, plan a visit to the best historical places to visit in the U.S. From guided walking tours to historical museums and centuries-old taverns, there's something for everyone on this list.
American Home Shield® also offers tips for first-time homebuyers and advice for building or buying a home—wherever you decide to visit (and settle).