Home Water Heaters Warranty Coverage
Home Warranties Explained
Whether you're washing dishes, doing the laundry or taking a shower, hot water is a necessity. When you turn on the faucet and only get ice cold water, you know that there's likely a problem with your water heater. This essential system in your home requires prompt repair. Finding someone to service your water heater and worrying about the expense of the repair can add stress to your already hectic life. With the protection of an American Home Shield® home warranty, you can ensure that your water heater is serviced by a skilled professional.
When a covered water heater malfunction occurs, AHS representatives will connect you to a qualified, professional service contractor who will diagnose the problem. Then, this service contractor will identify a solution, either a repair or replacement. Your investment in an AHS Home Warranty provides budget protection for these inevitable covered breakdowns. You can trust that AHS will work with you to bring hot water to your home again.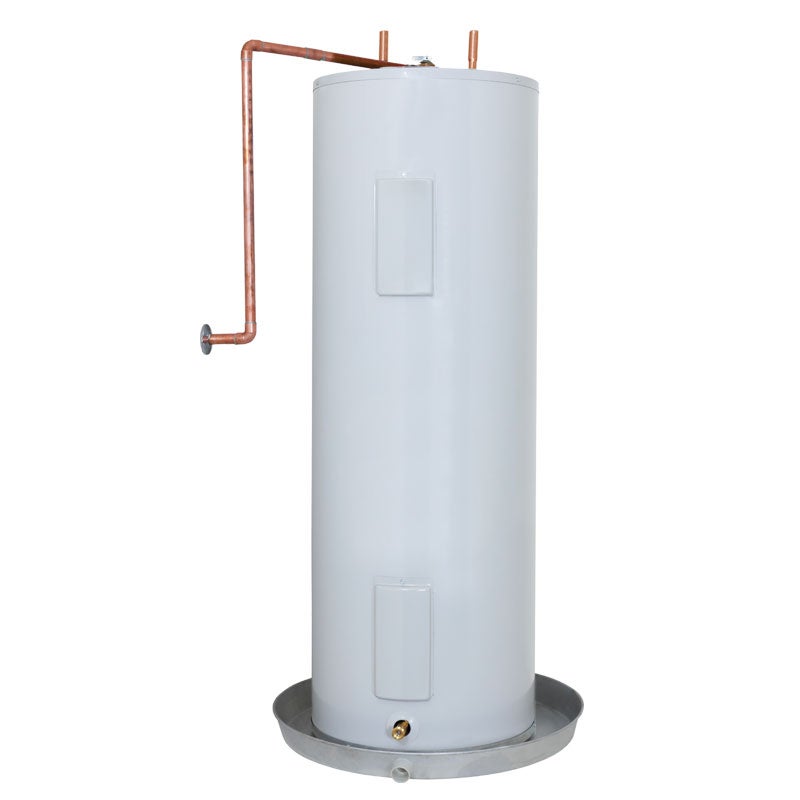 Compare Home Warranty Plans with Home Water Heater Coverage
As a home system, your water heater can be covered by two types of AHS® home warranties. Review the features of these home warranties with water heater coverage to find the one that's right for you.
Your water heater, along with major components of many other important home systems, can be covered under the AHS Systems Plan. In addition to reliable service when your water heater malfunctions, you'll also enjoy service for covered failures of your air conditioning, plumbing system, garbage disposal, ceiling fans and more.
The most popular warranty is the Combo Plan. This broad warranty plan combines the Systems Plan with the Appliances Plan. That means you enjoy the reliability of having your home systems and appliances, such as your dishwasher, refrigerator, range, and oven, repaired or replaced in the event of a covered malfunction.
What's Covered in a Home Warranty with Water Heater Coverage?
When you invest in an AHS Home Warranty, you will enjoy robust coverage for your water heater. Most parts and components of your water heater are covered. This coverage is extended to tankless water heaters and circulating pumps. Like any warranty, your home warranty with Water Heater coverage excludes some parts and malfunctions. The following are not included:
Auxiliary holding or storage tanks
Fuel storage tanks
Energy conservation units
There's never a convenient time to go without hot water. When your water heater fails, you need effective service. When your system is backed by the reliability of an AHS home warranty, you can enjoy expert service and restoration of hot water in your home. As the nation's largest home warranty provider, AHS is adept in connecting you to the right service contractor to ensure your covered water heater malfunction is diagnosed and repaired.
Suggested Plan For You
With a Home Systems Warranty Plan, you will be covered for the replacement or repair of the components of many key home systems, including the Water Heaters.

Get Quote