Home Heating and Ductwork Warranty Coverage
Home Warranties Explained
Your heating system is an essential system in your home, especially when temperatures get chilly. When you experience a malfunction with your heating system, chances are your stress levels immediately begin to rise. You probably don't know how to repair the heating system yourself, and you're working against time as your house begins to lose its warmth. Even more, you might worry about the expense of the repair or replacement of your heating system.
American Home Shield® offers several home warranty plans with heating system coverage that can help ease your worries. When your heating system experiences a covered malfunction, simply contact an AHS representative online or via phone to be connected to a qualified, professional service contractor. This service contractor will diagnose your heating problem and recommend a repair or replacement. You'll pay a Trade Service Call Fee and any other fees as outlined in your contract. Best of all, you'll enjoy expert service on your heating system so that you won't be left in the cold for too long.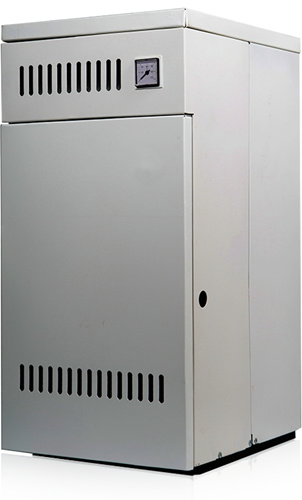 Compare Home Warranty Plans with Home Heating Warranty Coverage
As a home system, your heating system is covered by two AHS Home Warranties. Select one of the following home warranties with coverage for heating systems to find the right one to suit your household needs:
The Systems Plan offers coverage of major components of your heating system, as well as your air conditioning, electrical, plumbing, water heater, doorbell and more.
The Combo Plan is the most popular plan -- and for good reason. This comprehensive plan includes the Systems Plan as well as the Appliances Plan. You'll enjoy added protection that covers a range of home appliances including your washing machine, clothes dryer, refrigerator, range, oven, built-in microwave and more.
What's Covered in a Home Warranty with Heating System Coverage?
AHS's plans with Home Heating System Coverage covers heating units up to a 5-ton capacity. Many components and parts of the following heating systems will be covered:
Forced air systems, including gas, electric and oil
Geothermal systems
Wall-mounted heaters
Hot water or steam-circulating heating systems
Electric baseboards
Room heaters
In addition, the following parts of the ductwork are covered under an AHS® heating system warranty:
Dampers
Damper-only controls
Leaks or breaks in ductwork
When these covered components or parts of your heating system fail, contact AHS to schedule your repair. The protection of an AHS Home Warranty Plan can save you stress and help control expenses over time. After all, the average cost of a furnace repair or replacement can range from $150 to $4,180*. Don't let that expense become your burden.

*Repair and replacement costs are average U.S. costs as reported in A Study of Homeowners' Appliance and Home Systems Service Experiences, a nationwide survey conducted in 2017 by Decision Analyst for American Home Shield. Further use or reproduction of this data is expressly prohibited.
Suggested Plan For You
With a Home Systems Warranty Plan, you will be covered for the replacement or repair of the components of many key home systems, including the Heating and Ductwork.

Get Quote