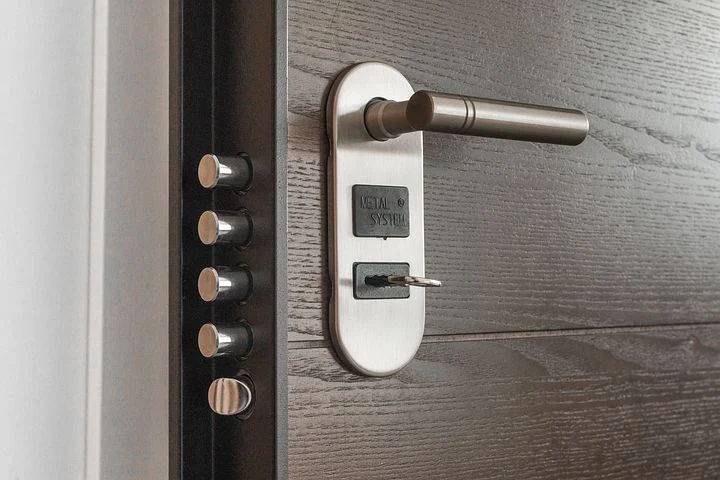 Your home is your castle, and you want to feel like you and your family are safe there. But are you really? Millions of homes are burglarized every year, and in about seven percent of burglaries, someone is home at the time and experiences violence at the hands of an intruder.
What can you do to keep your home and family safe? A home security system might be the best option. But there are so many providers and different systems available, and you could end up stuck in a long-term contract with an ineffective provider if you're not careful. Here's what you need to know before you buy a home security system.
The Best Home Security Systems Are More than Just a Burglar Alarm
A burglar alarm system senses when someone breaches a door or window, then sounds an alarm and alerts law enforcement. While that's certainly helpful, it's only a fraction of what a comprehensive home security system can do.
In addition to alerting law enforcement of break-ins, a home security system can detect smoke, carbon monoxide and other environmental dangers. It can even let you know about flooding happening in your house. Most come with cameras, and the best home security systems on the market today come with wireless smart cameras so you can monitor your home from anywhere in the world via your tablet or smartphone. These systems continue to operate during power outages, via battery or solar power, and can even include extras like personal protection wearables that you can activate to summon emergency services if you have an accident or fall ill and can't get to the phone. While you might not need all the bells and whistles on your new home security system, it's a good idea to familiarize yourself with the different features available on these systems as you shop around.
You Can Install Devices to Protect Your Valuables
Do you have valuable jewelry? Paintings or other artwork? Expensive electronics or tools? Most home security systems allow you to add asset protection devices that let you know if someone has tampered with your stuff. These can be a great perk if you have house cleaners or other service professionals in and out of your house, or even if you're just worried about theft.
You Need Coverage on All Your Doors and Windows
The larger your house, the larger your home security system should be, because you need coverage on all the doors and windows. Of course, if you live in a condo on the 15th floor, you can get away with just coverage for your door and maybe your fire escape. There are a full range of home security systems available for every type of home. Whether you sign a contract with a monitoring provider or install a DIY home security system, make sure it's sized correctly for your house.
Shop Carefully for Providers
If you decide to sign a contract for security services, make sure you shop carefully to choose the right provider. Choose a company with a long track record of good customer service and a reputable name in the industry. The longer they've been in business, the better. And make sure the monitoring location is no more than 250 miles away, so there's no chance of a dangerous delay in relaying your emergency information to local first responders.
Many Wireless Security Systems Have Smart Features
Wired home security systems are cheaper, but they can also be much harder to install because the wires need to go somewhere, and most people don't want them just hanging out on walls or floors. Wireless home security systems are easy to install, and many of the best DIY home security systems are wireless for this reason. They connect to your home wifi network and can transmit data about your home to your smart device. These systems typically include cameras, motion sensors, video doorbells, sirens, glass break sensors, key fobs, smoke and water detectors, carbon monoxide detectors and a full range of other features. You can even buy systems that allow you to talk to your pets while you're away from home.
DIY Home Security Systems Are Affordable and Effective
If you're interested in improving your home's security but not in committing to a long-term contract with a monitoring provider, there are plenty of DIY home security systems on the market. The best of these DIY home security systems take only an hour or so to install, and many offer professional monitoring services, too.
Installing a home security system is one of the most important things you can do to protect your home and family. A home warranty is another. Go online or call today to buy your home warranty plan from American Home Shield®.
AHS assumes no responsibility, and specifically disclaims all liability, for your use of any and all information contained herein.