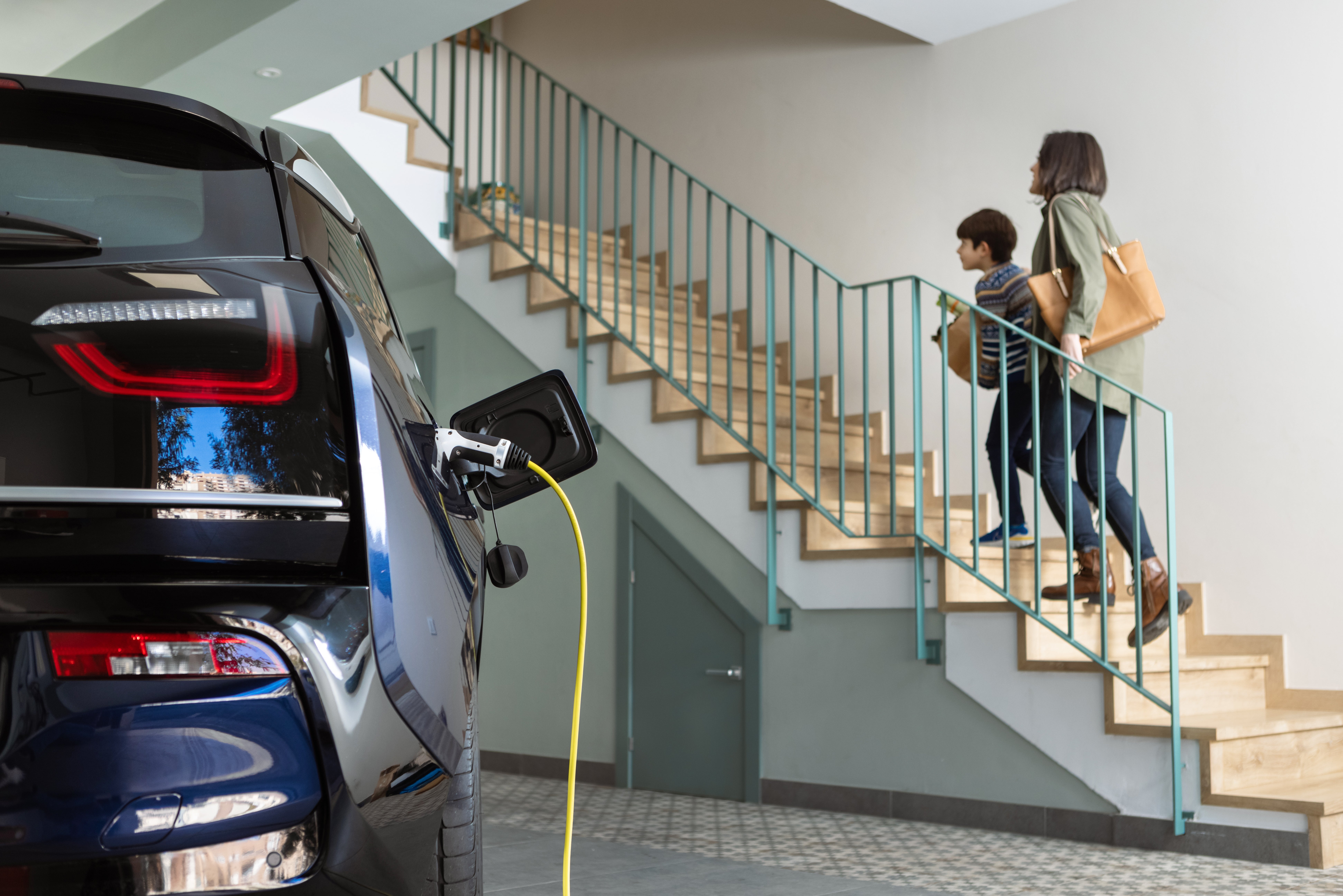 With gas prices and climate change concerns at an all-time high, more and more people are choosing to make the switch to hybrid or fully electric vehicles (EVs).
Nearly every major automaker currently offers or plans to offer EVs, meaning that they are becoming more accessible to people of various incomes. Electric vehicles' ever-growing affordability has led to the rise of public electric car charger installations, from gas station options to even your local grocery store.
While these public charging stations are convenient while you're out and about, EV owners should have that convenience at home. If you want to purchase one of these carbon footprint-reducing vehicles but want to plug it in at your house, an electric car charging station for home is the perfect solution.
Luckily, electric car charger installation is easier than you might think. Learn how to set up the perfect home car charging station for you and your family to help create a more energy-efficient home.
What is an EV Charging Station?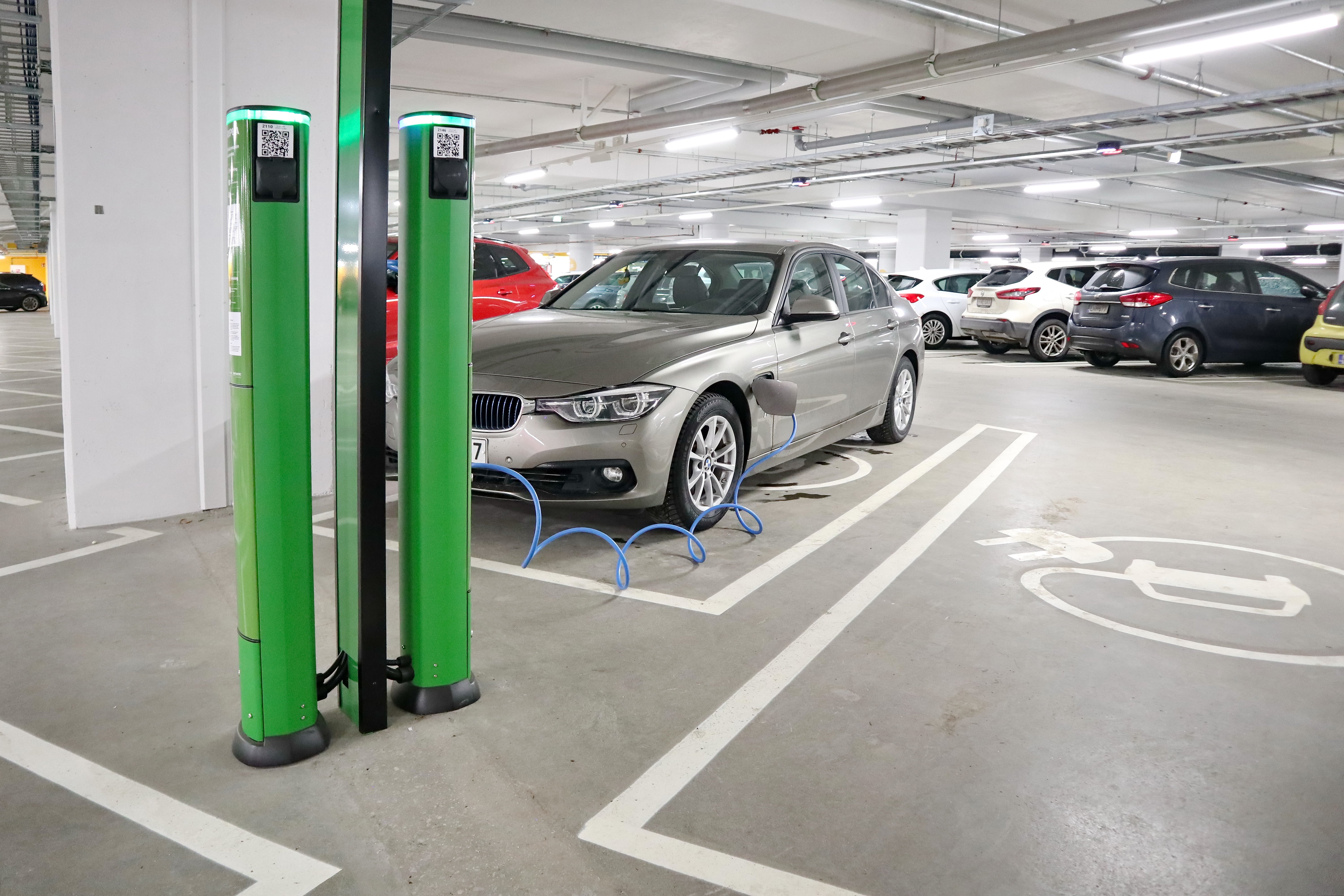 Before you install your own charging station for an electric car, it's helpful to understand what a charging station is and does.
Electric vehicles are battery-operated. If there is no electricity stored in your EV's battery, it cannot operate. You can think of it as using a laptop: After a certain amount of use, your laptop battery will run out, and you need to plug it in to recharge it. Similarly, when an electric vehicle battery runs out after taking a road trip or running weekend errands, it needs to be recharged by being plugged in.
However, unlike your laptop battery, an EV cannot connect to a traditional wall outlet—which brings us to the EV charging station. A charging station takes the electrical current your house uses and converts it into the correct current for your EV battery.
What Kind of EV Charging Station Should I Install?
There are three types of EV charging stations, but typically only levels 1 and 2 are for residential electric car charger installation. Here is an overview:
Level 1. A level 1 charging station uses a normative three-prong plug and can be plugged into your home's available 120-volt outlets. While the ease of access for a level 1 charging station may be appealing in its simplicity, the time it takes to recharge an EV battery using this type of station can feel agonizingly slow: one to two days for a full recharge.

Level 2. Level 2 charging stations use 240 volts, meaning that they charge an EV battery much faster than a level 1 charger. Level 2 stations charge 10 to 20 miles per hour, while Level 1 stations charge 3 to 5 miles per hour.

Level 3. A level 3 charging station is intended for commercial use. Allowing for DC fast charging, level 3 charging stations can recharge your EV battery in less than an hour. However, with an installation cost of up to $50,000, it's best to leave a level 3 charging station to commercial enterprises that can afford its hefty price tag.
How Do I Install a Level 2 Charging Station at Home?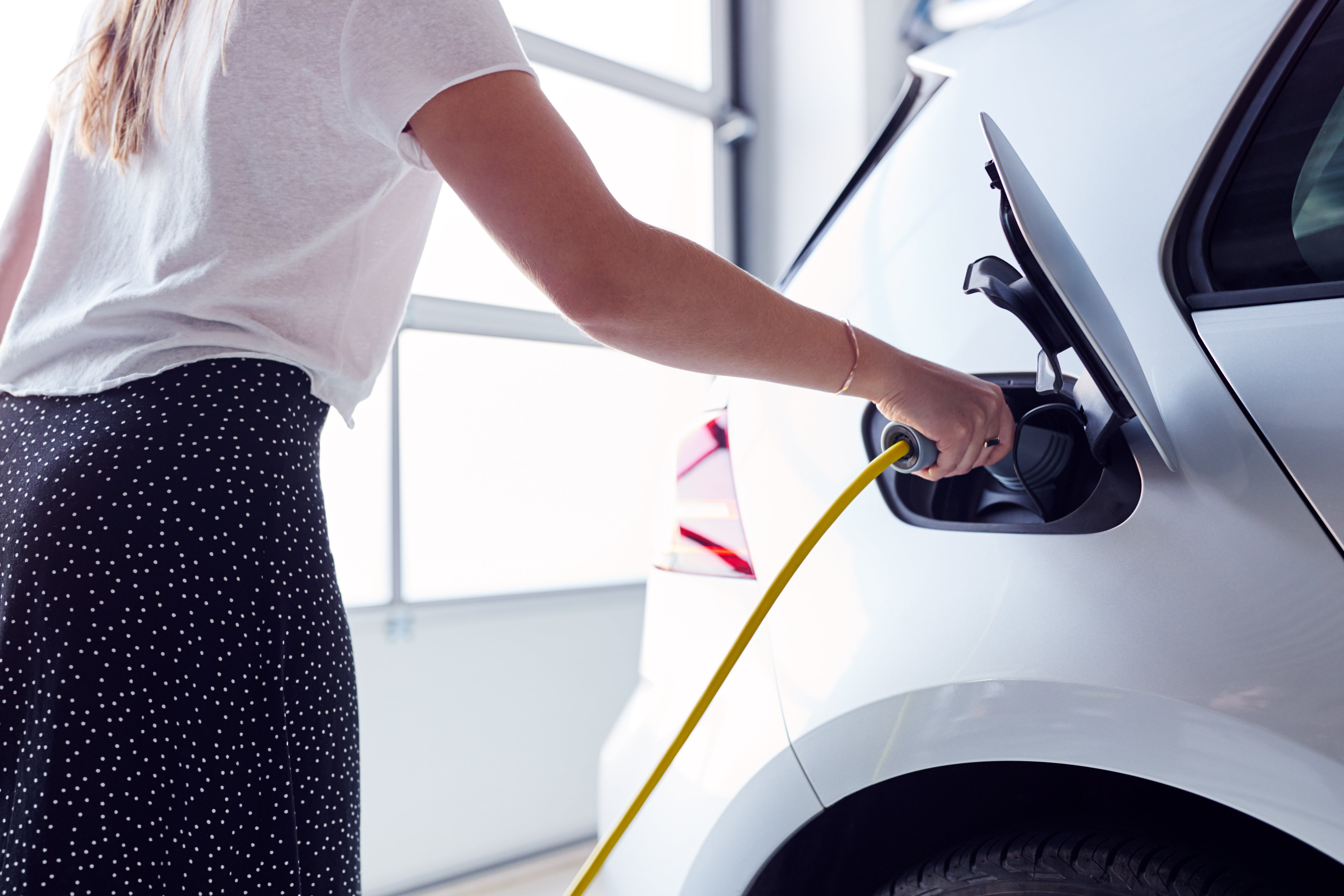 Since level 2 EV charger installation involves altering the circuit and electrical wiring at your home, you will likely be required to submit documentation to obtain a building permit from your local jurisdiction. This documentation usually includes a plot plan, electrical load calculations, electrical plans, and electric vehicle supply equipment information.
Once you've received your permit, follow these steps to install your EV home charger—whether in your garage, a powered shed, or a covered outdoor area.
Turn off all breakers so that you don't accidentally give yourself a nasty shock.

You will need to attach a double-pole circuit breaker to two 120-volt buses to double the voltage to 240 volts. To do so, link a ground wire to the ground bus bar, a common wire to the wire bus bar, and two hot wires to the double-pole breaker.

Depending on your home's current electrical wiring, you might need to either switch out your breaker box or set up a double-pole breaker in your home's existing panel. After attaching the circuit breaker to your home's wiring, take the four-strand cable from the breaker to the area where you want your charging station to be placed.

Ensure the ongoing safety of you and your charging station by insulating the four-strand cable.

Finally, mount your charging unit and attach it to the cable. Once that's finished, you're ready to charge. At this point, it's also a good idea to ensure you have an emergency car kit in your vehicle.
While you can perform EV charging station installation on your own, you could also consider hiring a professional electrician to install the EV charging station for you. When in doubt, calling in a professional is the right choice.
How Much Does it Cost to Install a Home EV Charging Station?
The cost to install an EV charger at home varies depending on the charger itself, how much an EV charging permit costs in your local jurisdiction, electrical materials, and if you hire an electrician or decide to DIY. According to Carvana, the charger will usually cost between $300 and $1,000, the permit between $100 and $300, and the electrical materials between $200 and $1,000. If you install the charging station yourself, the only remaining cost is your time; however, if you choose to hire a professional, the price will increase for installation.
Final Thoughts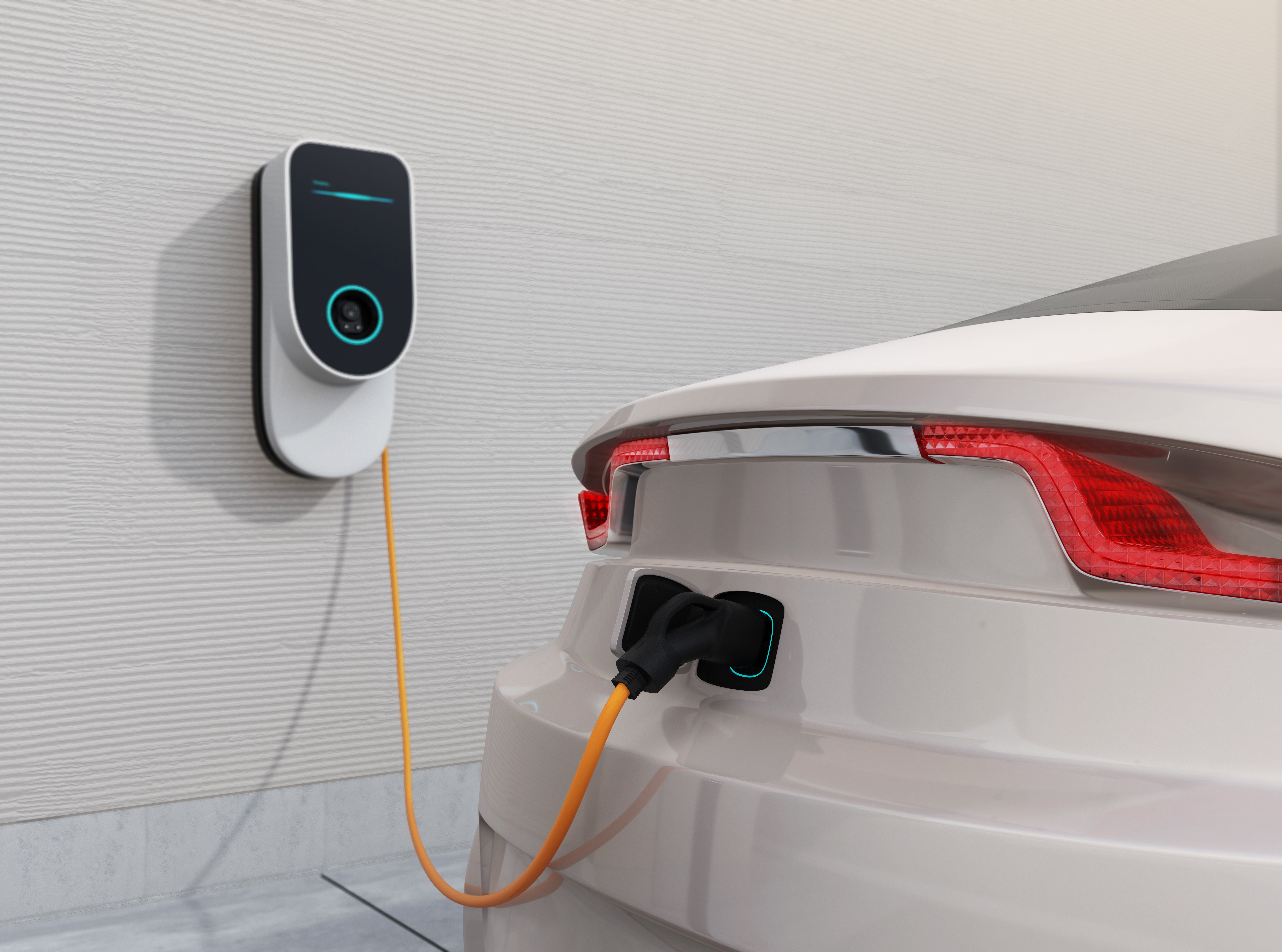 Installing an electric car charging station for your home is a huge benefit for EV owners. You'll enjoy the convenience and add to your growing number of home improvements for more energy efficiency. American Home Shield® offers related tips on energy-efficient landscaping and how to measure your home's energy efficiency.
After completing your electric car charger installation, ensure that your home's electrical systems are covered with American Home Shield. With comprehensive coverage for the key parts of your home systems and appliances and flexible pricing and plans, a home warranty with us means peace of mind and budget protection.
AHS assumes no responsibility, and specifically disclaims all liability, for your use of any and all information contained herein.