You or your loved ones spent a lot of time and money to get you those awesome electronic gifts for the holidays. Make sure they're covered year round and learn more about our electronics add-on policy.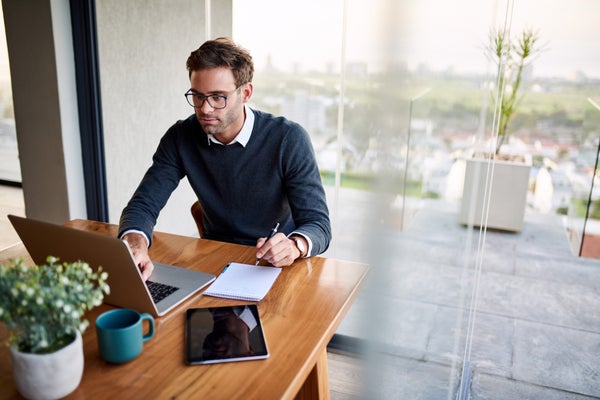 St. Nick has come and gone again, and he probably brought you and your family a few shiny new gadgets. These days, the average household owns seven electronic devices. That number is expected to climb to 21 by 2021 — perhaps unsurprisingly, when you consider that many American adults, teens and even younger children own multiple devices, including laptops, tablets and gaming systems, like the hugely popular and very portable Nintendo Switch.
Of course, tablets, laptops, Playstations and Xboxes aren't the only electronics Americans unwrapped on Christmas morning. Maybe you got a new big-screen TV, a new DVD player or a new smart thermostat. Your new devices are working fine now, but are they protected from unexpected breakdowns, wear and tear, power surges and accidental damage?
That's why American Home Shield® is bringing you an Electronics Plan* that covers an unlimited number of eligible new and used electronic devices in your home, from your keyboard and speaker bars to your laptops, desktops and TVs.
Find out more about this new warranty and why it will come in handy for your new electronics this year.
Manufacturer's Warranties Are Limited in Scope
Your brand new holiday electronics may indeed be covered by manufacturer's warranties. However, you may be surprised to learn that some are valid for as little as 90 days. Even if you or your loved one purchased devices with a credit card that extends the manufacturer's warranty, it may only be valid for up to one year. After that, you're out of luck if your device breaks down.
That's not all. Manufacturer's warranties are limited in what they'll cover. They can usually only be applied to manufacturer's defects, not accidental breakage. Even an extended laptop warranty may not cover damage due to accidents, power surges, or normal wear and tear.
Extended Warranties Only Last So Long
Deciding whether to buy an extended laptop warranty or other product protection at checkout is stressful, especially because these warranties tend to add significant fees to an already expensive purchase. You're standing there in line with your credit card in your hand and a bunch of grumpy, impatient people waiting for you to finish your transaction — you don't really have time to go over the fine print of what's covered. And, as previously mentioned, the coverage you get might be limited, anyway.
Even if you do decide to spring for the extended electronics protection plan, it doesn't last forever. Eventually, it expires, and then you're stuck with an old device you can no longer get coverage for, right? Wrong.
Our Electronics Warranty Covers Your Devices
One of the best features of buying an Electronics Plan through American Home Shield is that it covers all of the electronic devices in your home. You'll get coverage for all the brand-new, shiny, expensive, top-of-the-line gadgets your family just got for Christmas, but you'll also get coverage for your older TVs, game consoles, printers, home theater equipment and other devices.
Our Electronics Plan is a much better value than buying separate, limited-term electronics protection plans for all of your devices, especially because there is no time limit on how long you can keep coverage for your used electronics.
Our electronics warranty coverage works much like our home warranty plans. You pay a monthly fee, and if one of your devices breaks down unexpectedly, you file a claim then pay a service fee to have the item replaced or repaired. Your monthly fee and service fee costs are determined by the pricing tier you choose when you sign up, but your monthly cost could be as low as $14.
To file a claim, you'll call American Home Shield toll-free, and you'll pay your service fee directly to us. We'll arrange to have a technician repair the item in your home, or for most items, we'll have you send it in for repairs. Shipping is free (see details). American Home Shield will then repair or replace your item, or reimburse you for its cost.
Electronics are expensive — can you afford to repair or replace them if they break down? Protect your budget, and your tech-savvy lifestyle, with an Electronics Plan from American Home Shield. Call today to add electronics protection to your home warranty plan.
*Electronics Plan coverage provided by Asurion®