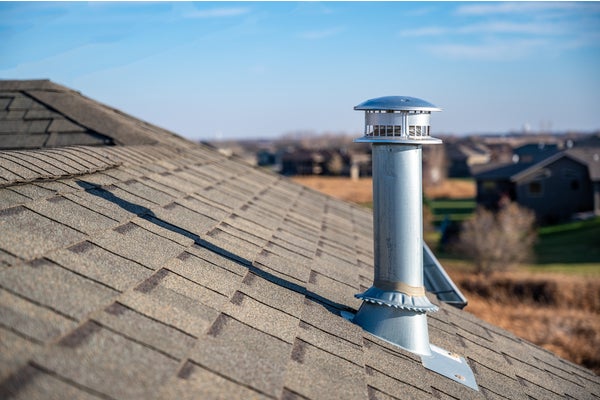 Most homeowners will encounter a plumbing issue now and then, but diagnosing the problem involves more than just checking the water pipes. Plumbing vents can also become clogged or damaged, causing stoppages and a host of other issues. Understanding this sensitive part of your plumbing system is important to keep the drains flowing smoothly in your home.
American Home Shield®
is here to answer some of the most common questions homeowners ask about plumbing vents.
What Exactly Is a

Plumbing Vent

?
Your home's plumbing system is designed to remove water and waste efficiently. Its drainage and vent functions are two systems that work together.
Drainage pipes carry waste out of your home either to the city sewer or a septic tank.

Plumbing vent pipes supply fresh air to each plumbing fixture in the house, which helps the system move water through the drainage pipes each time a toilet is flushed or a sink is drained. The plumbing vent helps regulate the air pressure in your plumbing system.
Just as drainpipes remove water and waste from your home, the plumbing vent pipe—also known as a plumbing air vent—prevents sewer gases from entering the home and allows wastewater gases and odors to escape through the plumbing vent stack on the roof of your home.
Why Does My Home Need Plumbing Vents?
The drain-waste-vent pipe system moves wastewater out of the home. When working correctly, it moves wastewater smoothly without causing any strange noises, smells, or stagnant water. Plumbing roof vents are necessary because they create an air passageway that safely carries odors out of the house.
Where is My

Plumbing Vent Pipe

?
In the walls, vent pipes run straight up and down and should be located near the kitchen and bathrooms. Note where the pipe enters from the ceiling. If you have a two-story home, go upstairs to locate the pipe. You can verify whether a pipe is a vent pipe by listening as someone flushes the toilet. If the pipe amplifies the flushing sound, it's likely the vent pipe. 
To find the plumbing vent on the roof, look for a pipe extending about six inches from the roof.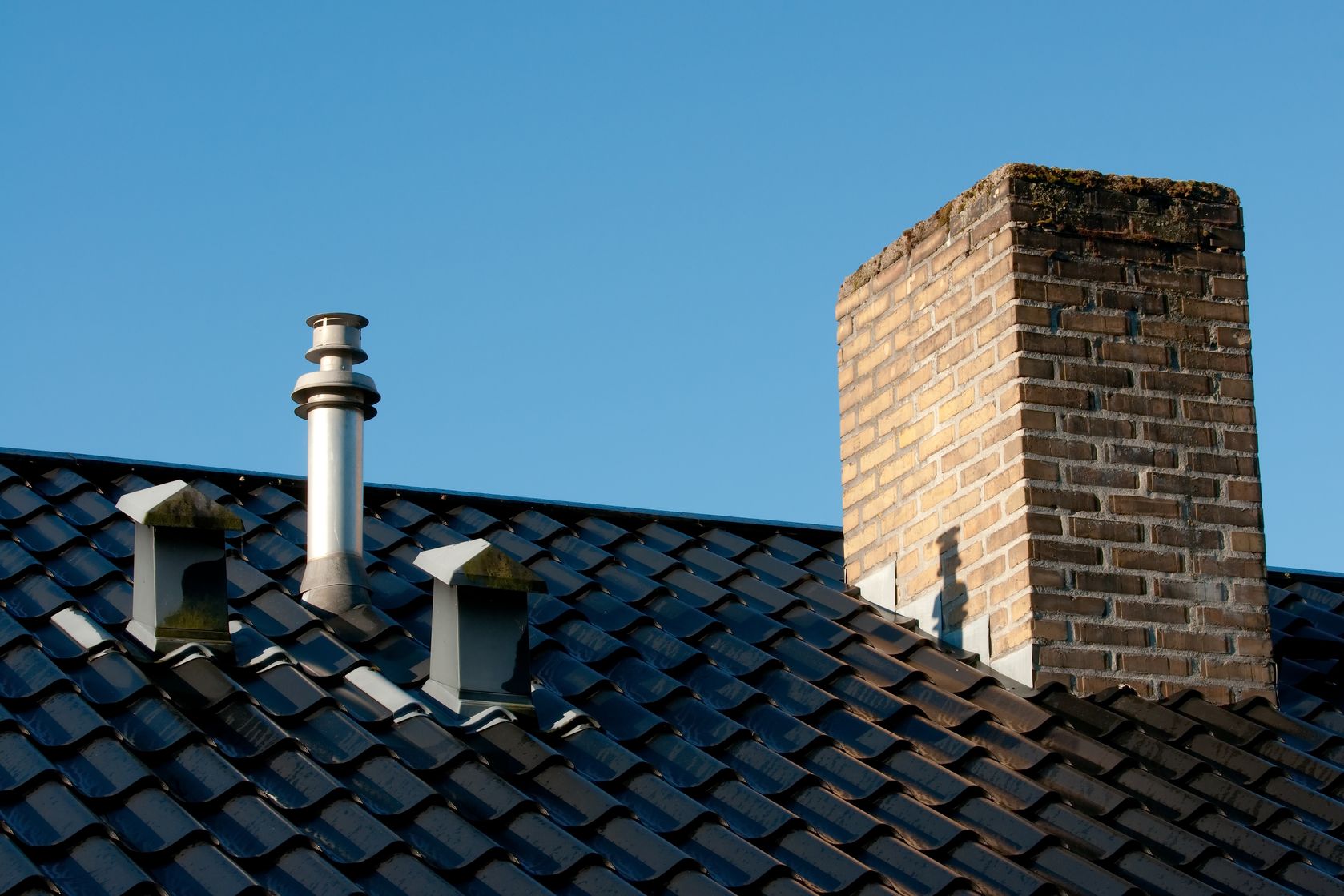 What are the

Symptoms of a Problematic Plumbing Vent

?
It's important to recognize the signs of a clogged or otherwise problematic vent for the safety of your family. Here are some common symptoms of a clogged plumbing vent:
Your water won't drain. Be aware of any stagnant water in your bathtub, shower, sink, and toilet that doesn't drain when plunged, as this could be a sign of a clogged vent pipe.
Your toilet tanks are empty. Toilets that don't fill with water may indicate a blockage in the vent stack. Instead of water staying in your toilet tank, the blockage makes it escape out of your toilet and down the pipe.
You hear gurgling. Drains making gurgling or glugging noises as water goes down them could indicate a blocked vent.
There are foul smells. Does your drain stink? Sulfurous odors can be caused by the vent pipe sealing and trapping sewer gases. These odors can be dangerous: Methane can come back up through your drain, causing nausea, dizziness, and headaches. 
How Do I Unclog a Vent Pipe on the Roof?
An air vent for plumbing that doesn't work properly will negatively impact your entire home's plumbing drainage system. When a plumbing vent pipe or vent stack is blocked, a vacuum is created in the drainage pipes, and water flow is interrupted. Though you may have success clearing a clogged drain yourself, stoppages will continue to occur if a blocked vent is the culprit. Any ongoing stoppages and slow-flowing drains can lead to sediment forming inside the drainpipes. This can further damage your plumbing system and may result in hefty pipe repair or replacement costs down the road.
To take on this DIY plumbing fix, locate the plumbing vent stack on the roof and use a plumber's snake or garden hose to try and loosen the debris causing the blockage. If these tools don't clear the pipe, it's time to call a plumber trained in vent pipe clearing. They can remedy the blocked plumbing vent pipe and advise you on how to prevent it from happening again.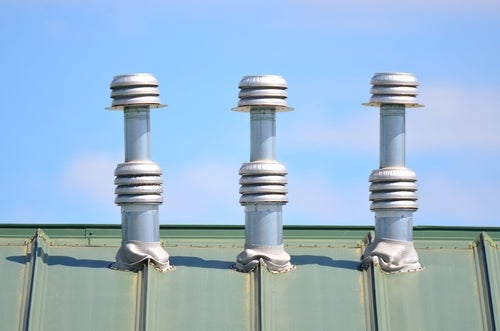 To further protect your home, family, and wallet, consider signing up for a home warranty plan with American Home Shield. Our home warranty coverage includes parts of up to 23 major systems, like your interior plumbing lines, and appliances that keep your home running smoothly. You can also add on septic pump warranty coverage and coverage for your well pump, guest unit, pool or spa, or home electronics. Whichever plan you choose, enjoy peace of mind and budget protection.
See the plan contract for coverage details, including service fees, limitations and exclusions. Charges for non-covered items may apply.   
AHS assumes no responsibility, and specifically disclaims all liability, for your use of any and all information contained herein.