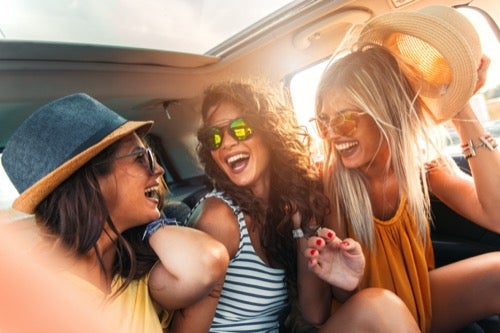 Not everyone looks forward to Valentine's Day. It can be a fraught holiday for many reasons and especially for those who are single. This opens the door for a terrific opportunity to get together and celebrate with your girls. Galentine's Day was created to fill a void for the uncoupled and single ladies who don't want to feel left out on Valentine's Day- or for those who just want to celebrate the girls in their life! So, let's make some plans to give you and your BFFs reasons to smile.
Girl's Only Day Trip
Who doesn't love quality time with their BFF's singing at the top of their lungs to their favorite songs? A quick day trip may be just what you need to reconnect with your friends and create some new memories.
What you need:
A destination within 60-90 minutes or about 75 miles
Rando stops to check out something you've never seen
Be spontaneous
You may need a designated driver (DD) just in case it gets wild
Stay in your budget but treat yourself
Make sure everyone involved is having a good time

Check in with your friends fairly frequently to make sure

In advance, make sure everyone involved is on the same page with the time frame

Don't keep anyone out who struggles when it turns into a long day

Consider getting back in time to all have dinner together
There's always the option to choose a girls weekend trip to give you and your friends extra time together without the pressure to cram every activity and joyful moment into a single day.
Girl's Night In
Valentine's day girl's night out? How about Galentine's Day girl's night in!
Right out of the gate, this sounds like it could get cheesy real easy. It can. So, how do you avoid the pitfalls?
Pick activities that everyone actually wants to do. Read the room. If one of your friends doesn't want to play a board game, you may want to consider another activity. Whether it's a nostalgic tea party or a classic self-care night your options are endless.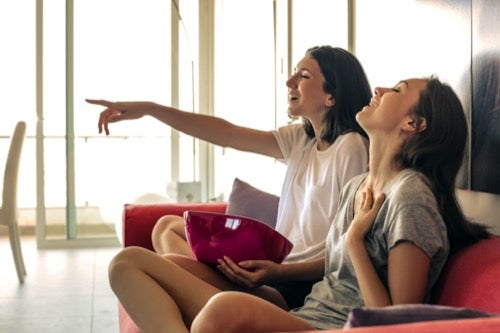 What about movies? It's tempting to go for a romcom or something about dating and relationships but this can turn ugly fast. Someone may be holding back difficult feelings and this could lead to a sad night of consoling your crying friend instead of having a joyful and empowering experience. Check out these great options for your viewing pleasures!
Be yourself. Let your friends be themselves, too. Galentine's Day doesn't have to be a big ordeal that requires a party, a day trip, or a wild adventure. That all depends on what your friends are like and how everyone is feeling that day.
Remember, it's just fine to have a lowkey day visiting with your friends. You may want to consider:
Taking a short hike
Going to an arboretum or botanical garden
Visiting a museum
Going to a movie that the boys would never sit through
Having a spa day
Wine tasting
Bar hopping
Karaoke
A throwback sleepover party
Binge watch a favorite series
Thrift, Thrift, Thrift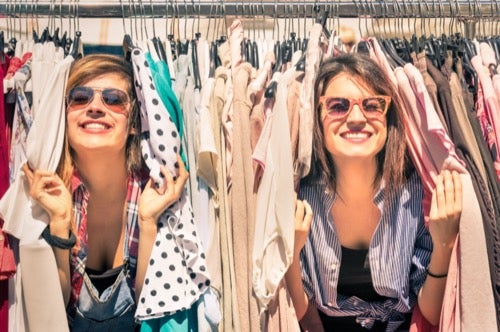 Want to do something a little different? Thrifting is a fun and relatively inexpensive way to spend a day with your friends. You can save money on clothes, or simply enjoy browsing, and use that money for dinner or drinks.
Unfortunately, between resale websites and the thrifting trend taking off, it's become a little harder to find those especially good finds. That being said, don't worry, it's still entirely possible.
For great thrifting possibilities, check out your local:
Salvation Army
Goodwill
Plato's Closet
Consignment shops
How to Throw the Best Galentine's Day Party
Pinterest has a TON of Galentine's Day ideas to help you plan the best Galentine's Day party ever!
Consider encouraging your friends to dress in themed colors like red, pink, and white. You may even want to consider matching costume ideas that will make for fun photos.
It's a common question when it comes to newer traditions. Make sure everyone knows the expectations in advance. It's totally okay to decide that you're not going to exchange Galentine's Day gifts.
If gifts are on, then, much like a secret santa, make sure everyone knows about how much you're planning to spend on each other. Avoid creating an awkward situation where someone spends wayyy more than everyone else.
If your friends decide they want to spoil each other, let's talk about some of the best Galentine's Day gifts:
Cosmetics from Target

Great lines of makeup, face masks, and other little gifts that cost $10-25

Little party favor bags
Wine, liquor, beer, hard seltzer, hard cider
Clothing swap

Maybe you're all done with it but it's perfect for something you care about
Galentine's Day Invitations
No question, invitations are a choice. Given that you could just text your friends and tell them the game plan it's not necessary to buy fancy invitations. With that in mind, you can create a more memorable experience by making the day a little bit larger than life. One way to do this is by going above and beyond to make those you care about feel special.
Both Zazzle and Shutterfly have you covered if you decide to create unique and memorable Galentine's Day invitations and Paperless Post is great if you decide to go with an evite.
Galentine's Day Drinks
You may want to consider mocktails. They're super trendy right now and less drinking reduces the possibility of the night taking a bad turn. There are tons of recipes out there for excellent mocktail recipes worth trying.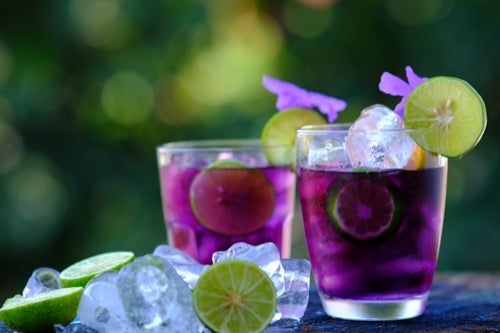 Be a Responsible Host
Being a good host means making sure the space you provide for an activity is welcoming and safe. Home appliances can break down from normal wear and tear or, in some instances, when they are worked overtime. This might mean you have the oven baking all day, going through load after load in your dishwasher because of dishes and flatware used at a gathering, or extra large loads of laundry because guests stay over and there are lots of sheets, duvets, or blankets that need to be washed. The possibilities are endless.
Your everyday home appliances can be covered in case of malfunction or breakdown by American Home Shield® home warranty policies. Before you invite friends over, check to make sure your home appliance coverage is up to date and sensible given your particular lifestyle.