Mountain bikes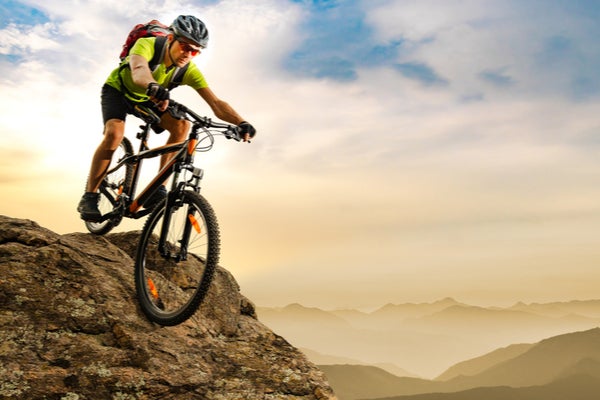 Looking to get adventurous? Then a mountain bike might be for you. Designed to ride off-road, this type of bicycle is perfect for trails and other "rougher" terrain. They won't go as fast as road bikes (think of it as a trade-off for their durability) but they're often lauded as far more comfortable. In fact, for people with back problems, mountain bikes can be a downright godsend—instead of hunching over the handlebars, as you would on a road bike, you'll sit up relatively straight.
Hybrid bikes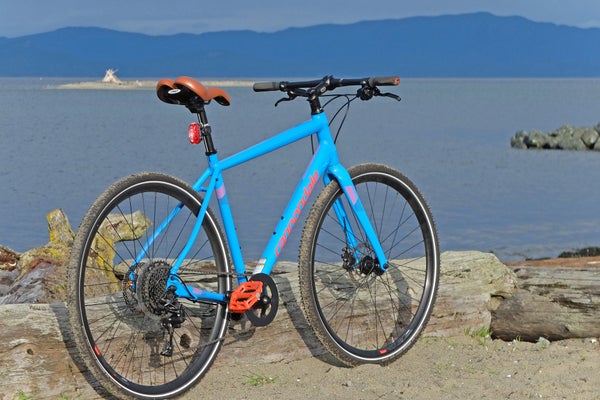 The name is self-explanatory: the hybrid bicycle combines features of both the road bike and the mountain bike. Because its tires have a rough outer tread, this bike can handle itself on steeper, rockier terrain—it's just not as hardy as a mountain bike. And hybrid bikes, although not as lightweight as road bikes, can ride the roads with ease. If you're planning to traverse a variety of terrain, this might be the bicycle for you.
Recumbent bikes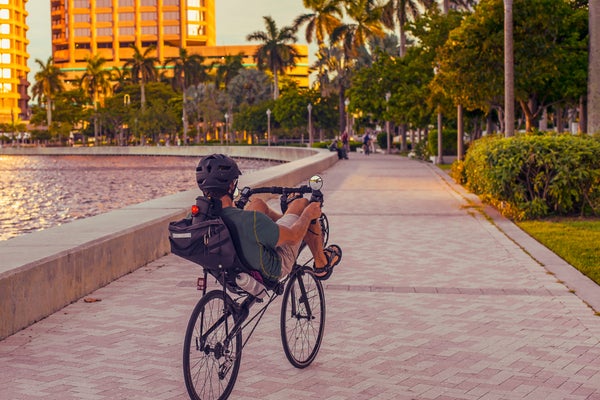 Recumbent bikes sit lower to the ground than other bicycles. As a result, your legs will be out in front of you rather than below you, lessening stress on your knees and hips. If you're looking for a low-impact, comfortable cycling experience, a recumbent bike may be for you.
Tandem bikes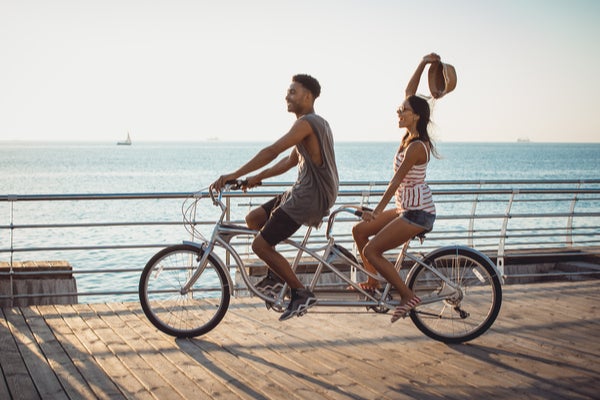 Have a cycling partner you don't want to lose? Consider a bicycle built for two. These models are ideal for partners who want to bike together but have differing levels of physical ability. If you decide to go the tandem route, be sure to practice in a parking lot before you tackle a street or a busy bike path—tandem bikes are heavier and wider than most bikes, which means they take some getting used to.
Next
>
Maximize Your Swimming Pool Efficiency