Fire safety is extremely important and making a home fire safety plan is crucial during a hazardous event. To protect your family from this type of devastation, it's important to follow fire safety tips at home and have a clearly communicated home fire escape plan in case of an emergency due to a house fire or a wildfire.
According to the National Fire Protection Association (NFPA), the total number of fires in U.S. homes increased by eight percent between 2019 and 2020. There were nearly 1.4 million house fires in 2020 alone, resulting in death, injury, and property damage. On top of that, wildfires are an ever-present danger in many parts of the country. According to Resources for the Future, more than 9,000 homes were destroyed by wildfires in 2020. Taking steps to mitigate fire risks in your home is essential.
To help keep you and your family safe, here are at-home fire safety tips.
Hold a family meeting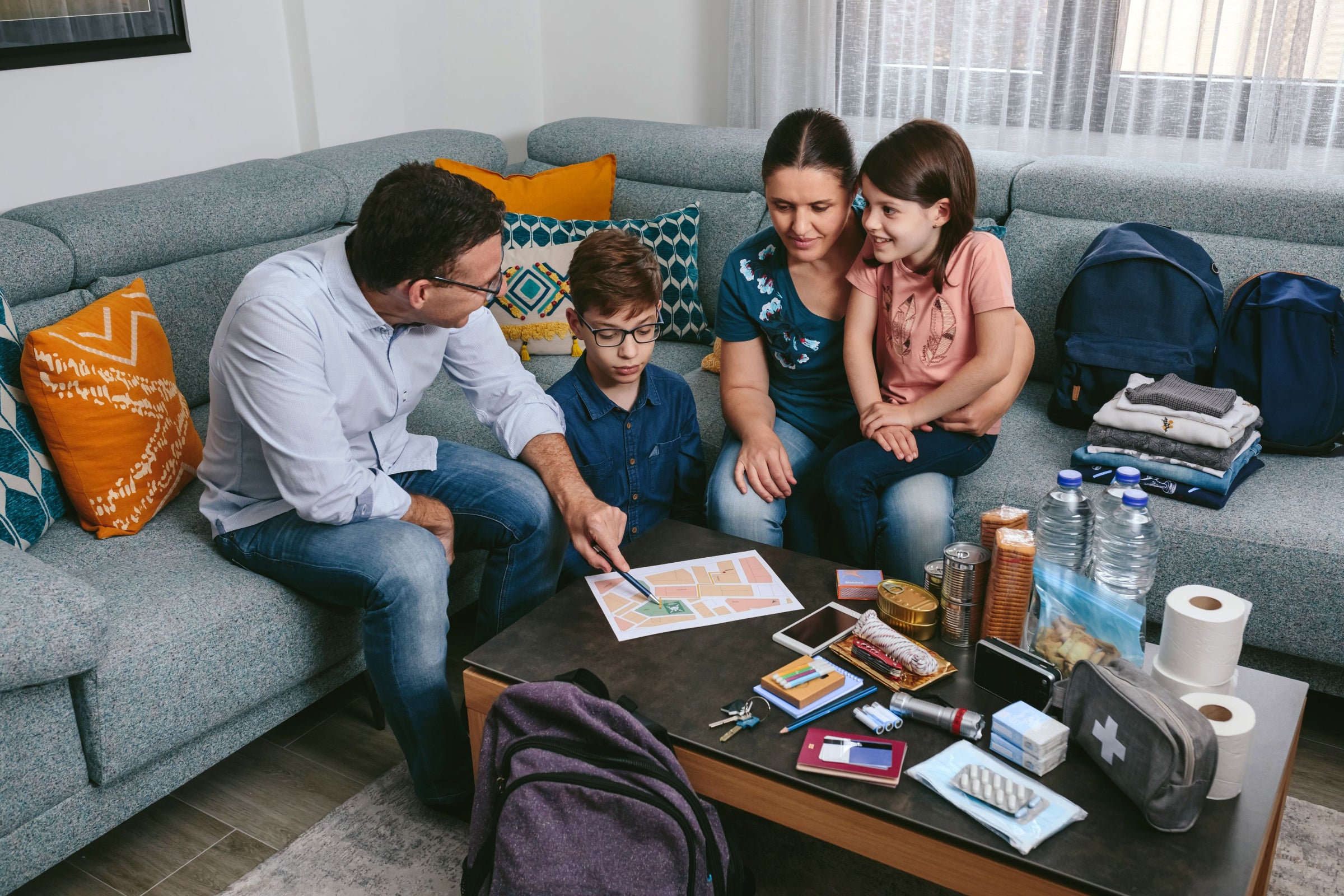 Start by holding a family meeting to discuss the ins and outs of fire safety, including electrical safety tips, boiler and furnace safety tips, and how to clean your fireplace safely.
To avoid frightening children, be sure to present the facts about home fire risks in a nonthreatening manner; help them discover that information is power.
Here are some helpful resources for discussing fire safety with your family:
Sites like Sparky.org have helpful tools, including home fire prevention checklists and interactive lessons that encourage children to learn about the importance of home fire safety.

The American Red Cross offers the Prepare with Pedro preparedness education program for grades K–2, the Pillowcase Project program for personal and family preparedness and safety skills for grades 3–5, and the Red Cross Kids Videos library of fun animated safety videos for grades K–6.

Kid-friendly fire safety apps such as Burny's Fire Safety App, the Firewise Simulator, and Molly the Fire Safety Dog are great ways to help children understand the importance of a fire escape plan, fire safety, and emergency preparedness.

You can check with your local fire department to see if it allows tours of the fire station to show children that emergency responders in your area are prepared and ready for action.
Create an evacuation plan
After learning about fire safety as a family, take the following steps:
1. Walk through your home together and discuss your fire evacuation plan for the home. Discuss what might happen if a fire occurs during daylight hours and what might happen if a fire occurs at night. Your safety plan should include delegating family members to wake up any other family members who might be asleep. If your home has more vulnerable members—such as infants, toddlers, senior adults, or those with disabilities—make sure that your escape plan includes a buddy system partnering another family member to assist them in case of a fire or other emergency.
2. Draw up a floor plan of your home. You can do this by hand or use one of the many apps that help you create a realistic rendering of your home's floor plan. On your plan, mark two potential ways of evacuating from each room through windows and doors. According to the NFPA, ensuring that you have clear, unblocked escape routes is fundamental to fire safety. Download their "Clear Your Escape Routes" brochure to learn more about how and why you should keep escape routes clear.
3. As a family, decide on an outside meeting place significantly far enough away from the home that you will be out of the way of danger. This meeting place will be where you will gather as a family after an escape. Make sure that all family members know not to re-enter the home until it has been completely cleared by fire personnel.
4. Once the fire safety plan and diagram are finalized, display them from a central location so that family members can familiarize themselves with the information. You may also want to have every family member keep a copy on their phone, in their wallet, or in their room.
Practice evacuating
Practice makes perfect. To commit your fire escape plan to memory and avoid becoming overwhelmed in case of an actual fire, regularly practice evacuating your home as quickly as possible. Make sure that you hold practice fire drills that simulate both daytime and nighttime emergencies. Rehearse touching closed doors, doorknobs, and door handles to see if they are hot from the fire. If fire or smoke prevents escaping from a room, educate family members on how to stay in place and seal the room as much as possible. Discuss how to signal from a window to let responders know where you are if you can't get out. Finally, practice escaping halls and rooms by crawling low to avoid smoke.
Make a plan to help pets evacuate safely, too. According to the Red Cross, the best way to protect your beloved pets in a fire emergency is to include them in the family fire safety plan. Practice taking your pets with you when going through your fire escape plan. Training pets to come to you when called can save precious moments in the event of a disaster.
Ensure your address is visible
While you're developing and practicing your home's fire safety plan, go outside and look at your house from the street to ensure that your house number is visible even at night. A visible street number will allow emergency responders to locate your home quickly.
Install fire ladders
If your home has two or more stories, make sure that every family member is aware of and has access to emergency escape fire ladders. If you don't have a fire ladder, install one at every window. Fire ladders should be easily accessible and easy to use, even for family members who might be flustered in an emergency. Invite your family members to practice retrieving and using the fire escape ladders—always with responsible adult supervision.
Test smoke detectors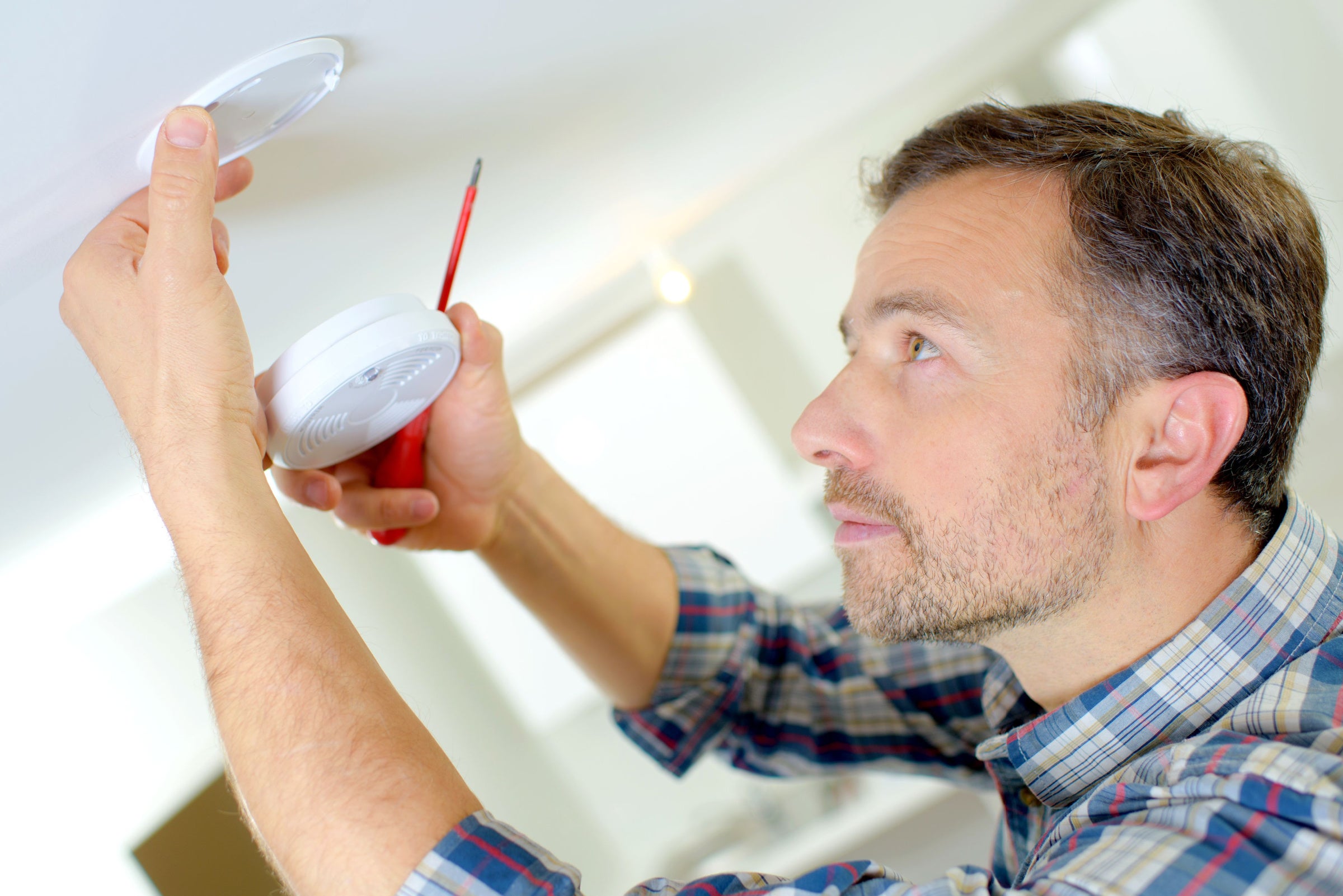 Talk with your family about the importance of smoke detectors, how they work, and what they signify. Make sure that family members know the location of each smoke detector in your house. Test the smoke detectors while your family is at home so that all members are familiar with how they sound when triggered.
Create a fire emergency kit
An emergency kit should include bottled water, nonperishable food, batteries, flashlights, first aid kits, masks, and a whistle. Having an easy-to-grab duffel bag near your home's primary exits will give you a little extra peace of mind in the heat of the moment. Stress to all family members that getting out of the home is the priority, so they should not bother wasting precious time grabbing valuables.
Prepare the exterior of your home
If you live in an area prone to wildfires, part of a fire prevention plan is preparing the outside of your house. Learn more about protecting your home from wildfires.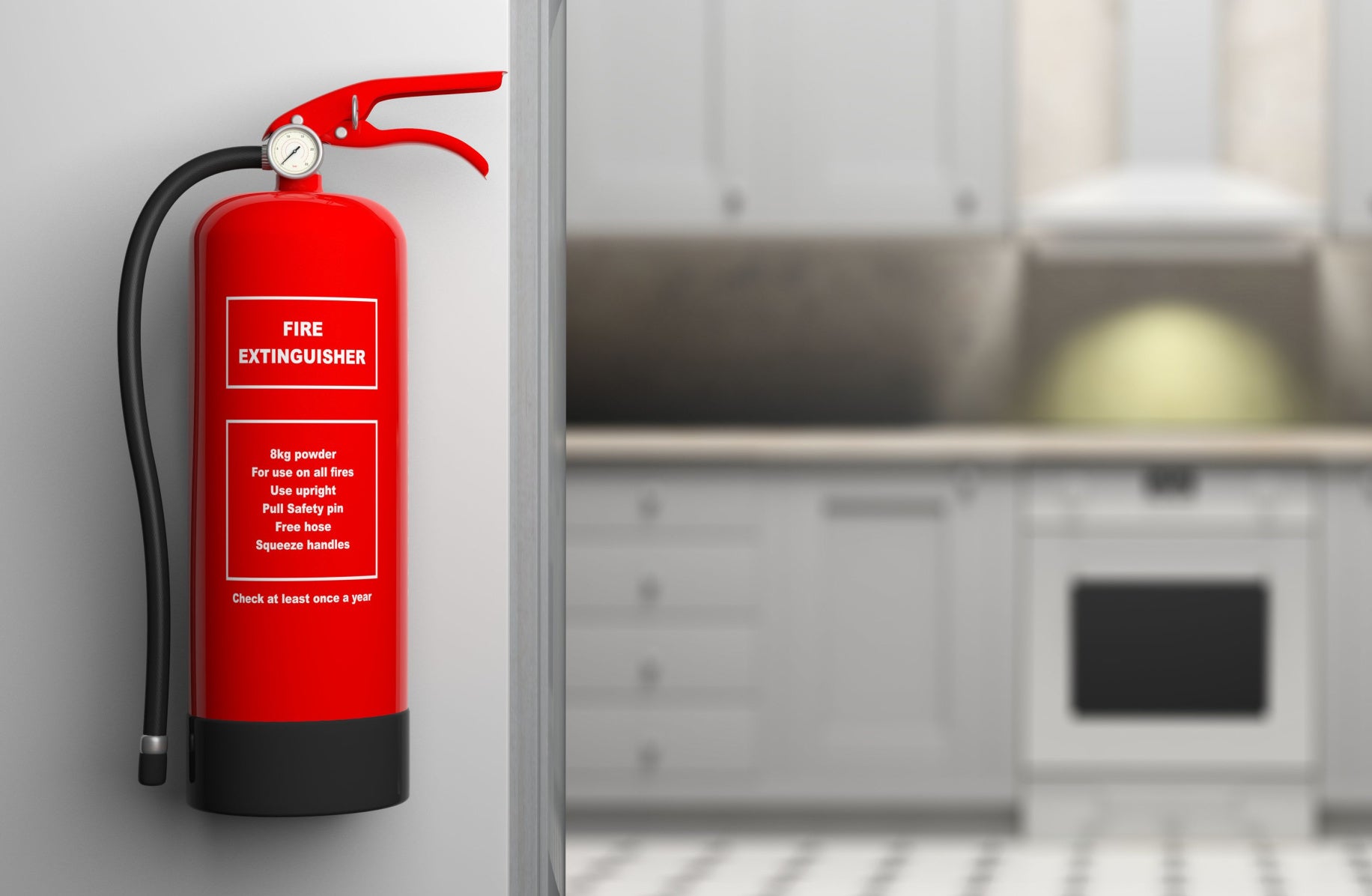 Home fire safety is an important part of being a homeowner and protecting you and your family. You can also help protect your budget with an American Home Shield® home warranty. Though it doesn't protect your home from fires or fire damage, it can help protect your finances by covering your home's major systems and appliance components when they break down from everyday wear and tear. We offer comprehensive home warranty coverage that can include major home systems—like electrical, HVAC, and plumbing—and kitchen and laundry appliances. Shop plans today.
Recommended reading: Making a tornado safety plan for your home.