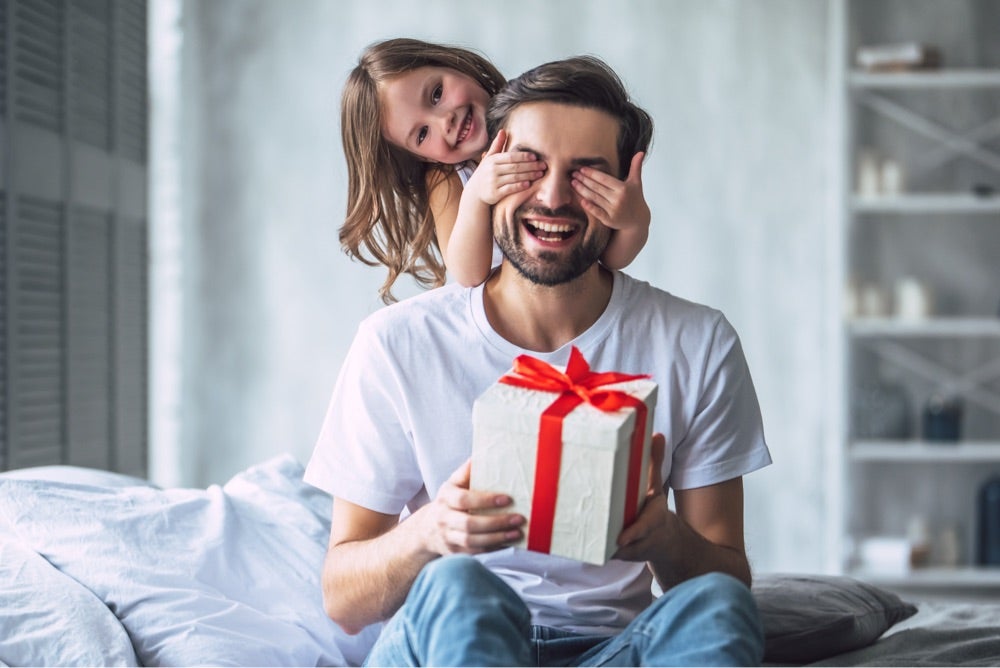 Father's Day is an occasion to celebrate and honor the father figures in our lives. It's a time to show appreciation for all the love and support that they've given us over the years. If you're looking for ideas for things to do for Dad this Father's Day, then you've come to the right place.
Quality Time
At the end of the day, nothing replaces quality time, whether it be one-on-one time with Dad or a family gathering. Just remember to tailor activities based on Dad's preferences as opposed to what sounds like something memorable just for the sake of doing an atypical activity. It's Dad's day, so let's do what Dad likes to do.
Planning a special meal is always a great option. This could be at one of Dad's favorite restaurants or else a home-cooked meal with his favorite dishes.
Getting outdoors is always a good idea, especially in the warmer months. If Dad's an outdoorsy guy, then he'll likely enjoy a nature walk, a light hike, or even something a little more adventurous. You might want to consider a family picnic in the park or a day on the beach.
Consider a Meaningful DIY Gift
Not every father is going to prefer a DIY gift over something on his wishlist. You know Dad best, so it's up to you to make the right call. For some dads, it's a delightful surprise to receive a homemade birdhouse or bookshelf. Consider your audience.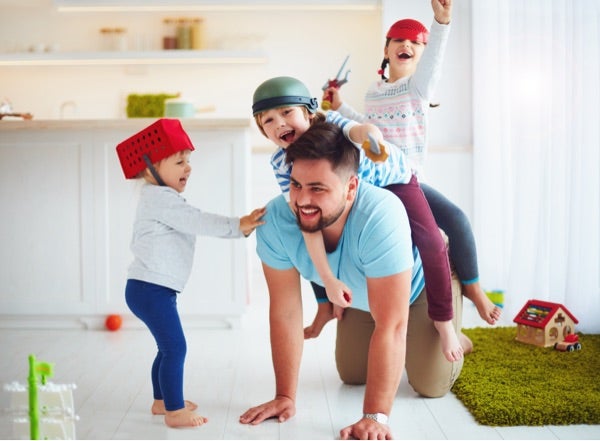 How does Dad feel about surprises?
If Dad's the kind of guy who appreciates a nice surprise, you may want to consider a surprise party with some of his close friends in addition to a day with family. Spending quality time with a group of people you care about most in the world is one of the most rewarding ways to spend time.
Things to do for Dad this Father's Day
Create an Updated Workspace for Dad
Go beyond simply organizing the garage and create a true handyman's paradise for your Dad.
Utilize the wall space with an updated pegboard and hook system or another type of organization system
Clear the clutter from around his workspace by hanging a storage shelf from the ceiling
Make room for a reasonably sized, solid workbench (bonus points if you build it yourself!), to name a few examples.
Just be sure to keep his typical projects in mind when you're designing his updated workspace so the space is as functional for him as possible.
Give His Car a Tune-Up
You can perform a surprising number of DIY car maintenance tasks on your father's car, even without a lot of auto know-how.
Changing the air filter, cleaning the battery, and replacing the windshield wipers, for example, are tasks that need to be done and that require minimal knowledge and effort. If you want to really impress him, however, try your hand at changing the oil or replacing the spark plugs yourself.
Build Him a New Space to Relax
What's more satisfying for a handyman Dad than completing a DIY project? Seeing his child complete one. And nothing says "make your handyman Dad proud" like showing off those skills he taught you to make him a new go-to piece of outdoor furniture.
Consider building a freestanding arbor swing or Adirondack chair set from scratch. Or go all out and create an entire backyard lounging area for him, complete with tables, benches, and chairs. The best part? When it's all said and done, you've just created a new place where you, your Dad, and the rest of the family can all relax and make new memories together.
Stuff to do with Dad this Father's Day
Looking for activities to do with Dad this Father's Day? Consider taking a class together.
A few class ideas include:
Woodworking
Glassblowing
Painting
Beer making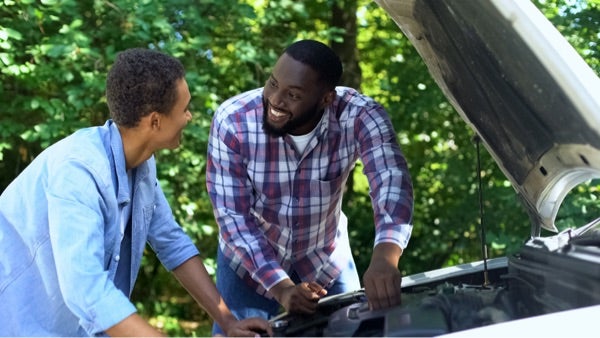 There are endless options for what you can do with Dad on Father's Day. While reflecting on what will make Dad happy, consider some possible activities that will bring extra joy to this special day.
Go for a hike together
Spend a day in the yard together

You might even learn a trick or two!

Take a day trip
Attend a car show
Go fishing
Go on an overnight camping trip
Go to the golf range
Go skeet shooting
Axe throwing
Bar hopping
At the end of the day, Dad will most likely be pleased with the thought you've put into creating a special Father's Day celebration. As the saying goes, it's the thought that counts.
AHS is Ready to Lend Dad a Helping Hand
If we know one thing about dads, it's that they like to be prepared. Help them prepare for home system and appliance breakdowns with a home warranty from American Home Shield. We offer coverage for parts of up to 23 home systems and appliances. So take the stress out of home ownership and know you're protected with an AHS home warranty plan®.
See the plan agreement for coverage details, including service fees, limitations, and exclusions. Coverage limits and charges for non-covered items may apply.
American Home Shield assumes no responsibility, and specifically disclaims all liability, for your use of any and all information contained herein.
AHS assumes no responsibility, and specifically disclaims all liability, for your use of any and all information contained herein.