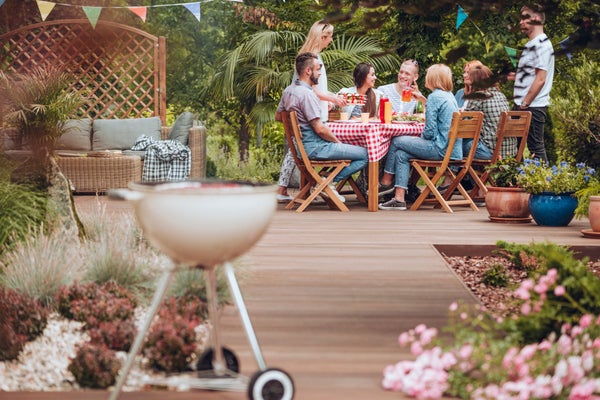 Summer's almost here... is your backyard ready? Here's what you need to do to get your backyard ready for outdoor fun.
1. Update your patio furniture. Clean and wipe it down, check the cushion covers for holes, and repair or replace as needed. Touch up any rust with a color-matched metal spray paint or repaint your patio furniture altogether for an updated look on a budget.
2. Clean your outdoor rugs. Many outdoor rugs are made of all-weather polypropylene, which makes them easy to clean with a pressure washer or a steam mop and some all-purpose cleaner.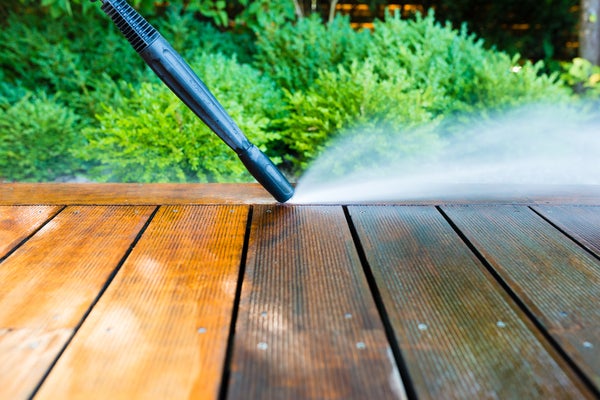 3. Pressure wash your deck, patio, or porch. Pressure washing can be so rewarding because it makes a huge difference in the look of a patio or porch. After pressure washing, you can also refinish and reseal your wood deck, if necessary. It's recommended to seal wood decks every other year to prolong the life of the deck and prevent water and weather damage, fading, and cracking.
4. Clean screens and repair damaged screens. Did you know window and door screens should be cleaned? It's an easy weekend DIY that, like window washing, will brighten up your home by letting in more light. It's also relatively easy to repair screens yourself, so there's no reason to tolerate bugs in your enclosed outdoor spaces anymore.
5. Repair and paint damaged or decayed fencing. Inspect your fencing to determine where it needs to be repaired, reinforced, repainted, or re-stained.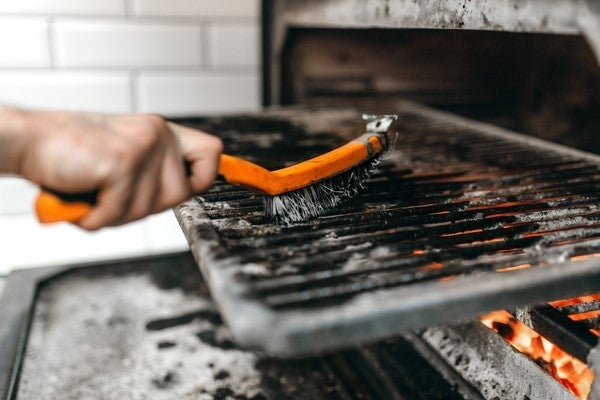 6. Make sure the grill is ready to fire up! Don't forget to clean your grill before your next barbecue. Here's how.
7. Switch the direction of outdoor ceiling fans. You'll want to change the direction of your outdoor ceiling fans to draw hot air up and away in the summer. Simply turn off the fan, flip the switch at the base of the fan, and make sure the blades are flowing counterclockwise. You will be so glad you this did next time you sit on your patio or porch and feel that breeze!
8. Clean out exterior faucet traps. A faucet trap is the small screen at the end of a faucet, which traps mineral deposits and other debris in the water flow. Cleaning these screens will eliminate any clogs or obstructions to ensure water flows freely. Unscrew the end of the faucet with a pair of pliers, remove the screen, rinse off the debris, and replace the screen and faucet. (This is also a great time to check your outdoor hoses for leaks and install new pipe thread to create a strong seal between the house and faucet.)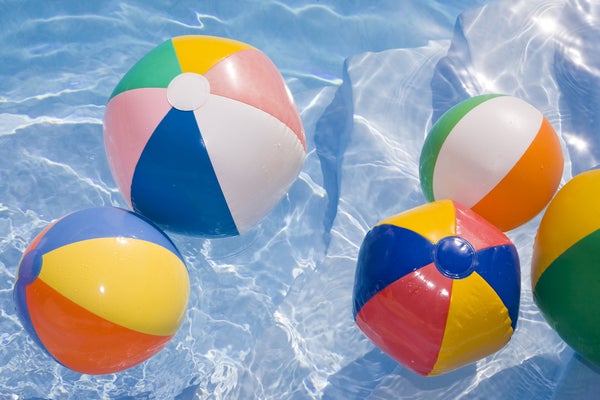 9. Get the pool ready for hot weather. Here's everything you need to know to get your pool in shape for summer.
10. Ensure your patio and porch lights are working. Change any burned out bulbs and replace with low-energy LED bulbs.
11. Check your insect repellant devices. Make sure your bug zappers are in good working order. Consider adding citronella candles in gathering spaces where bugs and mosquitos are a concern.
12. Prune trees and shrubs. Spring is a terrific time to prune trees and shrubs to keep them tidy and in good health. This can also improve your home's curb appeal, too!
13. Create some ambience with solar lights. Installing outdoor solar lights is relatively easy, and outdoor string lights are a great way to add a festive touch to your backyard.
14. Don't forget outdoor summer safety. Ensure your pool fencing is secure, your patios and walkways are free of moss and slippery debris, and your decking is sturdy (especially the railings). Inspect outdoor play equipment, and reinforce and repair as needed, so your kids and guests are safe.
15. Spruce up your lawn and flower beds. Add some color to your outdoor space and get your lawn ready for outdoor activities and entertaining.
16. Think about outdoor upgrades. Whether it's new lighting, new seating or furniture, designated shade zones, new irrigation or sprinklers, or new fencing, consider which outdoor upgrades make the most sense for your needs and budget.
17. Consider other warm-weather home updates. The overachievers among us might want to take on some larger summer maintenance projects in and around the rest of your house. Mild weather in the spring and summer means it's the ideal time to take on outdoor home improvement projects like replacing your roof, installing new windows and doors, or building a deck or patio.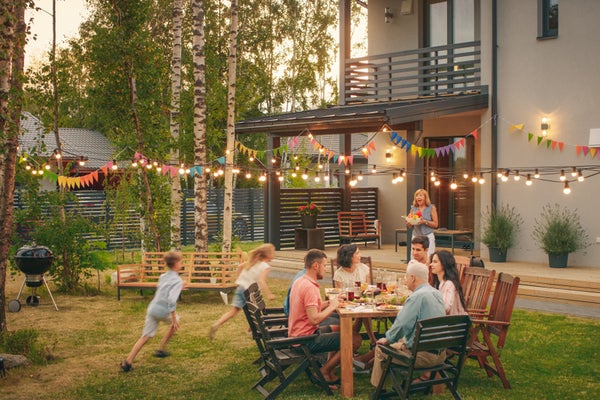 With a little know-how and elbow grease, you can tackle many of these projects yourself as weekend DIY projects. The work will be well worth it as you relax and enjoy your backyard this summer.
AHS assumes no responsibility, and specifically disclaims all liability, for your use of any and all information contained herein.