Save the earth and celebrate Earth Day with meaningful ideas to help the environment with recycling, composting, sustainability, and more.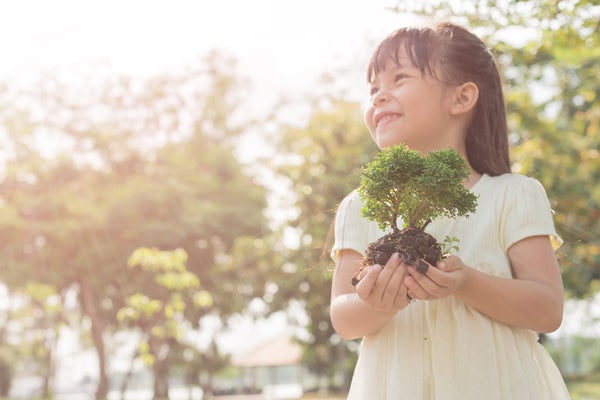 Incorporating an eco-friendly lifestyle into daily activities can make a big impact. When April comes, take time to celebrate our planet—and all the steps you've taken throughout the year—to instill in your children the responsibility of protecting the earth. Activities for Earth Day can help you and your kids develop eco-conscious habits and give you plenty of opportunities for quality bonding time.
American Home Shield® has six creative Earth Day celebration ideas for both children and adults. Honor Mother Nature—and have fun in the process—with these Earth day activities.
1. Give your kids a tutorial about the recycling process.
Many communities offer recycling options with trash pickup, but there are stipulations on how to prepare items for recycling and what can go in the bin. Explain the dos and don'ts of recycling and how to prevent recyclable items from going into the landfill. To make this into an Earth Day activity for kids, find or create a chart that lists specific recyclable or non-recyclable items, and have your child color it in. Then, post it on your refrigerator for the whole family to reference.

If your city or neighborhood doesn't offer recycling services, you can create a recycling center at home and take the items to a recycling facility yourself. Earth911 can help you find the center closest to you.
2. Reuse items in fun ways.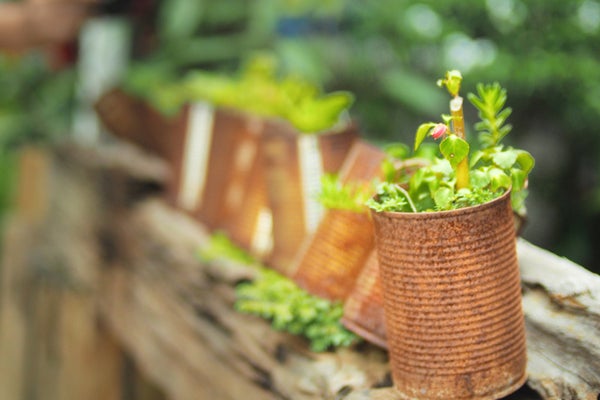 Recycling is a great practice, but did you know that an alarming amount of materials sent to recycling centers is thrown away instead? You can repurpose these items into fun earth day activities for kids.
You can collect toilet paper rolls to make ninjas or use a milk carton or pine cones to create a bird feeder. Make a necklace or a bulletin board out of wine corks, or make magnets from bottle caps. You can even repurpose coffee cans into planters or pencil holders.
3. Plan outdoor projects.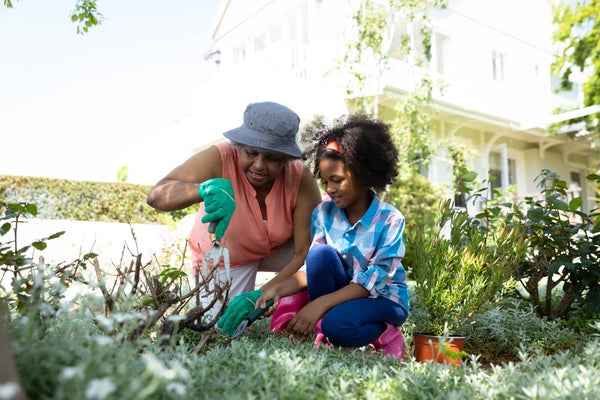 In many regions, April is the first month that offers relief from freezing temps and dreary winters. Use Earth Day to drag your older kids away from their screens and into the fresh spring air. Go for a hike, head out on a bicycle ride, or plan a camping trip—the outdoor options are almost endless.
Landscaping projects are also great Earth Day activities for adults and kids alike. Visit your local nursery on Earth Day and landscape your yard with trees, a perennial flower bed, or an organic vegetable or herb garden. These yardwork ideas can even keep the kids occupied while on summer break from school.
If a gardening project turns out to be something your whole family enjoys, you can even expand your efforts and start a community garden, which can provide fresh food and bring your neighborhood together.
4. Create a compost pile.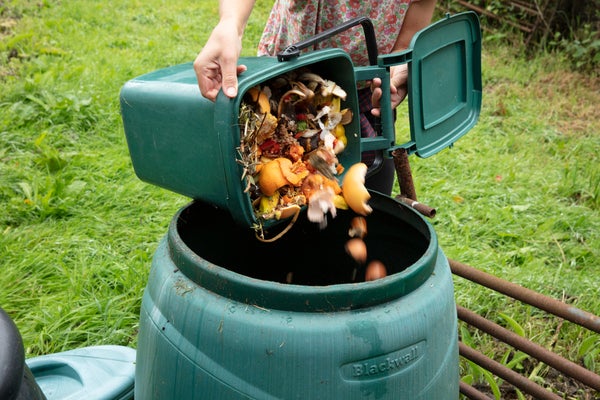 This Earth Day project idea will help your garden bloom. A common misconception about food waste is that throwing it in landfills doesn't do much damage because it breaks down quickly. Unfortunately, this isn't the case; food waste emits methane gas, which is harmful to the climate. Composting at home releases much less methane gas than a landfill and provides you with free fertilizer for your plants.
Composting is better for the environment than putting food waste in a landfill, but it is best to avoid food waste altogether. An Earth Day idea is to build a compost bin and come up with creative ways to use food before it goes bad, like
Planning your meals before shopping to ensure you'll eat what you buy.

Preparing fresh fruit and veggies before they go in the refrigerator, so you'll be more likely to eat them.

Creating soup and casserole recipes around food items that are about to go bad and freezing items like fruit and bananas for smoothies or other uses.
5. Take small steps toward sustainability.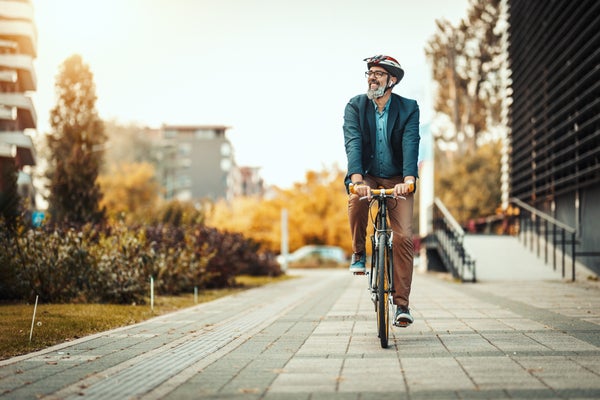 One of the best things to do for Earth Day is make a game plan to reduce your household consumption and carbon footprint. Here are some ideas:
Fix leaky faucets in your home to reduce water consumption. This isn't the most glamorous Earth Day activity for adults, but it's important for creating a more sustainable home. If you notice a covered issue with your plumbing system, that's where an American Home Shield® home warranty can help. Check out our pricing and plans today.

Save gas and spare the atmosphere a little pollution by walking, biking, or carpooling to school or work once in a while.

Make your own eco-friendly cleaning solutions, or research store-bought eco-friendly cleaning products.

Use reusable bags. Store bags in your car so that you'll have them with you when you stop to shop.

Research alternative energy technology for your home. Solar, geothermal, and wind energy innovations are becoming increasingly affordable and effective energy sources for homeowners. Find out if there is a local rebate program or government tax credit for renewable energy.

Create a rain barrel to collect water for your lawn (check local ordinances first).
6. Clean up your town.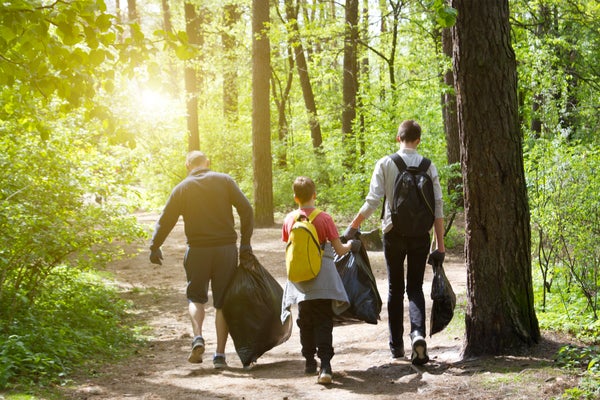 Are you wondering what to do on Earth Day to make a big impact and involve the community? Organize a litter pickup with your family and friends. Walk around your neighborhood or community and pick up any litter. Designate bags for recycling and trash. This can be a great Earth Day activity for kids because they can see beautification and recycling in action on a larger scale than at home.
When gathering trash, always remember to wear personal protective gear. If you see anything that may be hazardous, do not try to pick it up. Instead, contact the EPA for help, so they can arrange for the hazardous materials to be removed.
Perhaps the best way to celebrate Earth Day is to commit to creating an eco-friendly home. Start small and involve the entire family—like gardening and recycling—to make the process fun.
AHS assumes no responsibility, and specifically disclaims all liability, for your use of any and all information contained herein.