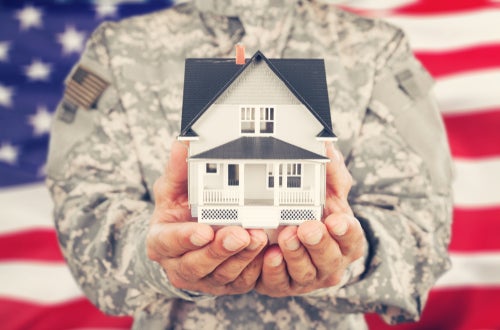 Are you an active or retired member of the military looking to buy a home? Knowing how to use a VA loan is important to get the most out of your benefits.
Securing a mortgage and understanding all of the real estate jargon can be complicated enough for first-time homebuyers, but the different types of loans can also make the process more confusing. But military home buying doesn't have to be a headache if you have the right tools. American Home Shield® is here to help you navigate the VA home loan.
The first step when learning how to get a VA loan is to find out if you qualify. VA loans are available for the following:
Individuals who were active in the military for 181 days during peacetime

Individuals who have given six years of service in the National Reserve or National Guard

Spouses of military members who have died from a service-related injury or who died in active duty

Individuals who were active in the military for 90 consecutive days during wartime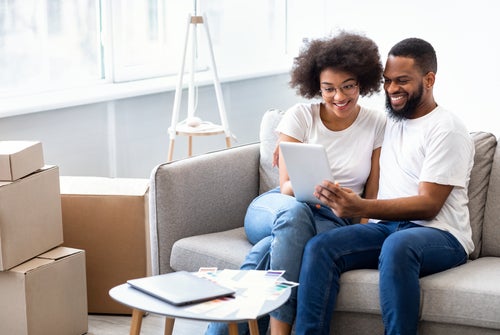 Understand your

VA loan benefits

.
The VA loan benefits help make buying a home in the military a little easier for you and your family. Here are some of the benefits you can take advantage of with your loan:
No private mortgage insurance (PMI)

No down payment unless the home sale price is higher than its appraised value

More forgiveness for a lower credit score

Lower closing costs
Be sure to check va.gov to learn more about these benefits and what other homebuying assistance you may be able to receive.
Find the right lender and real estate agent.
The next step for military homebuyers is to find a VA loan lender. NerdWallet has rounded up some of the best VA mortgage lenders.
Your lender will work with you to determine how much you can afford and help get you pre-approved for a VA loan. Pre-approval is an important step because it lets you know how much you have to spend and signifies to the home seller that you are serious about buying.
Once you are pre-approved and ready to begin your house hunt, it's time to find a real estate agent. Look for a real estate agent who understands the ins and outs of military homebuying and has previously worked with military or veteran homebuyers. They can help you navigate the process and understand the homebuying resources you have at your disposal.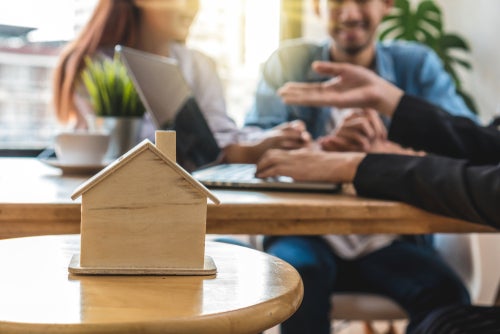 Find a home that meets VA appraisal requirements.
As with FHA loans, the Department of Veterans Affairs has some requirements that need to be met before they will issue the mortgage. Because the VA is backing part of the mortgage to the lender, they want to ensure the house you choose is livable and up to standards.
A VA appraisal is mandatory and is usually something the homebuyer has to pay for. Be prepared for the appraisal fee and the home inspection cost. Here are some of the features a VA appraiser will check for:
Before getting your heart set on a home, make sure to review all of the minimum property requirements. Your real estate agent should know all these requirements and steer you toward houses that qualify.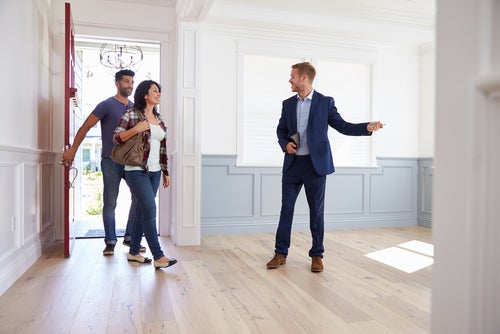 Consider your

VA loan benefits

when refinancing.
After purchasing your home, you may consider refinancing your loan, which can help pay for various things (debt, home renovations, school loans, and more) by taking cash out of your home equity. Doing so is possible with a VA loan. Talk to your lender for more details and learn more about the process at va.gov.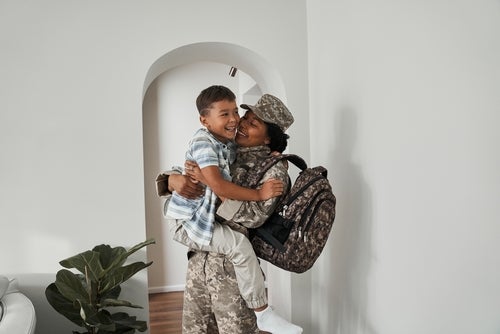 People buying a house while in the military have an intimate understanding of some of the uncertainties in life, whether it's how long you'll be away from your family or where you will be stationed next. One thing you can be confident in is your home warranty coverage. An American Home Shield® home warranty helps with the cost to repair or replace the parts of covered household items when they break down due to normal wear and tear. When you protect your home with a home warranty, you'll have peace of mind that parts of your home systems and appliances are covered—and that your budget is protected. Check out our pricing and plans.
See the plan contract for coverage details, including service fees, limitations and exclusions. Charges for non-covered items may apply.   
A VA loan can help you obtain your investment—let American Home Shield protect it.
AHS assumes no responsibility, and specifically disclaims all liability, for your use of any and all information contained herein.