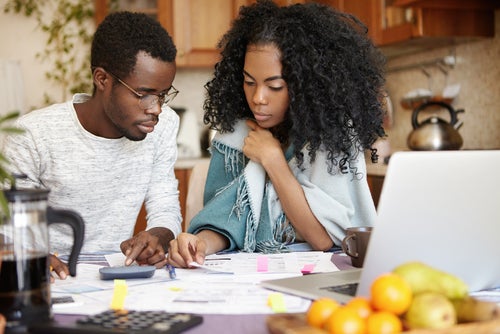 Owning a home is important for setting down roots and planning your financial future. However, it can often seem like too big of a leap to transition from renter to homeowner. While being ready to enter the real estate market is challenging—with shifting interest rates, rising inflation, and a decreasing number of properties for sale—affording a home and finding the best places to buy a house is doable.
Saving for a house down payment is one of the first steps an aspiring homeowner should take. However, many people wonder, "How much money should I save before buying a house?"
Let's review what the average down payment on a house should be.
How much down payment for a house should I have?
Though there are loans you can apply for that require little to no money down, most financial experts and real estate professionals agree that a minimum down payment for a house should be at least 20 percent of the sale price.
What if I can't afford a 20 percent down payment?
Though paying 20 percent upfront is the recommendation, it is by no means the only way to buy a house. Many homebuyers can't afford 20 percent down but still want to get into their local real estate market. In most cases, you can purchase a house without a 20 percent down payment.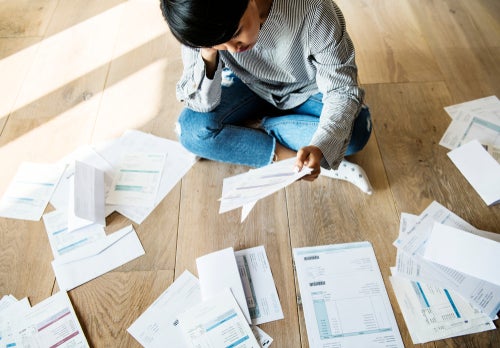 Here are a few things to keep in mind if you are considering buying a house without the suggested down payment:
You will most likely pay PMI. Without the recommended down payment, the bank or mortgage lender will need assurance that you'll be able to pay down the mortgage every month—in other words, that you can afford the house. This assurance comes in the form of PMI, or private mortgage insurance: money homeowners pay to their lender every month on top of their mortgage payment. The insurance rate varies based on a few factors. Luckily, you can stop paying PMI once you hit 20 percent in home equity.
You'll need a bigger loan. If you don't have 20 percent to put down, you'll have to borrow more, which means higher monthly mortgage payments. In this situation, you'll need to ensure you can still afford your monthly expenses. For example, if you're buying a house when you have student loans, a higher monthly mortgage payment may make finances tight. Additionally, if you can't get approved for a larger loan, you may have limited options when looking for a house.

Your interest rates may be higher. Mortgage lenders may charge you a higher interest rate if you put down less than 20 percent.
Can I put down more than 20 percent?
Absolutely. Generally speaking, the more money you put down, the less of a risk you are to the mortgage lender—which can mean a lower interest rate. Paying more also means you'll make a lower loan payment each month.
However, before handing over more than a 20 percent down payment on a house, keep the following in mind:
Unexpected life changes or expenses may arise. You may be thriving in your career or are in a dual-income household that allows you to afford your current lifestyle easily. But sometimes circumstances change, and while no one can plan one to five years in the future, it's always good to be prepared. Instead of putting every penny you have into a house down payment, make sure you have money tucked away for unexpected expenses, like losing a job or paying medical bills.

Maintaining a home can be expensive. Owning a house means being responsible for taking care of—and paying for—household tasks, big and small. To avoid buyer's remorse, make sure your savings account is ready for any household expense or repair that comes your way.
Purchasing a home warranty from American Home Shield® can be a lifesaver for your finances. A home warranty helps cover the cost to repair or replace covered components of your home systems and appliances when they malfunction due to normal wear and tear. We know that homeownership can be costly, so we offer comprehensive pricing and plans to help you budget for the inevitable breakdowns of your hardworking household items.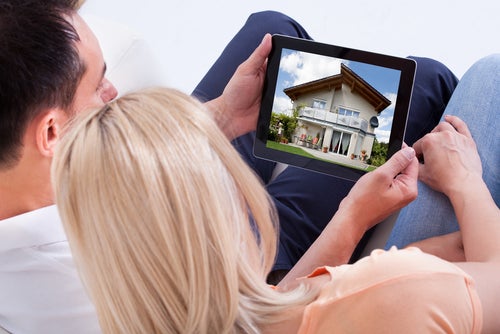 How else can I be prepared to buy a house?
The best way to jump into real estate for homebuyers is to gather as much information as possible. In addition to your house down payment, here are some important numbers you need to know:
You should also know the difference between pre-qualified vs. pre-approved mortgages.
Finally, to help you determine how much house you can afford, review your monthly expenses and use a house down payment calculator. When you're wondering, "How much is a down payment on a house?" this tool can help narrow down the number for your particular financial situation.
AHS assumes no responsibility, and specifically disclaims all liability, for your use of any and all information contained herein.