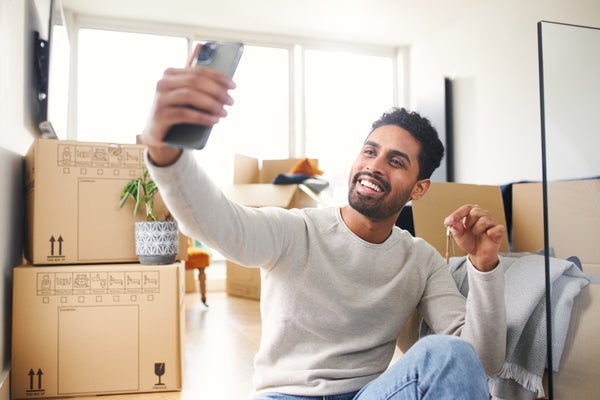 Hello, new homeowner!
You may think you've reached the finish line by becoming a homeowner, but this journey is just beginning. Purchasing a house is new and exciting, but there is an adjustment period you have to work through before feeling cozy, comfortable, and confident. You need to learn the ins and outs of taking care of your new house, so you and your new home can thrive.
Taking care of your new property may be challenging, especially if you're used to renting. However, the pride and contentment you achieve will be worth it. Plus, owning a home can be fun! Check out our advice for new homeowners.
1. Get a plunger for your bathroom and sinks.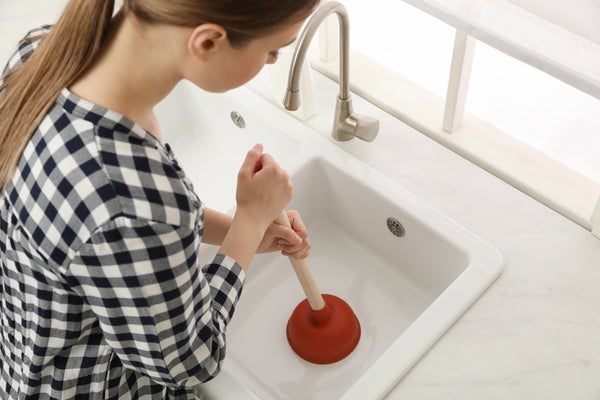 Make sure you have a plunger in each bathroom the day you move. If you don't take this step right away, you may not remember until the moment you need them. Being proactive is one of the best ways to avoid common new homeowner mistakes so that you can fix clogged sinks and toilets yourself rather than spending time calling your property manager (if you have one) or a plumber.
2. Scout out emergency spots before you even unpack.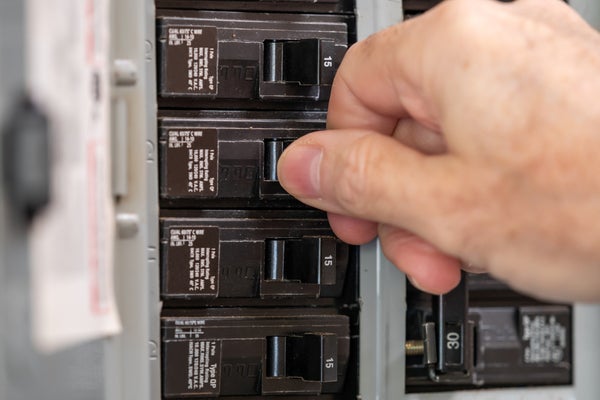 Speaking of planning ahead, knowing how to kill the power and water is one of the first things new homeowners should know. Upon moving into your house, make sure you know where the fuse box or circuit breaker and water shut-off valve are located.
While scoping out the circuit breaker panel or fuse box, it's also a good practice to make sure each one is labeled. If the previous owner already labeled them, it doesn't hurt to make sure they were labeled correctly. To do this, get the help of a friend or neighbor to go through each room of the house and confirm the breaker labels are correct.
3. Hang art with real nails.
Now that you own your walls, it's time to ditch sticky-backed hooks and picture hangers. While they were great while you were renting, you can now put holes wherever you want in your walls. Using nails will ensure that your heavy art and wall décor—even hanging planters—will be safe on your wall.
4. Tackle renovations all at once.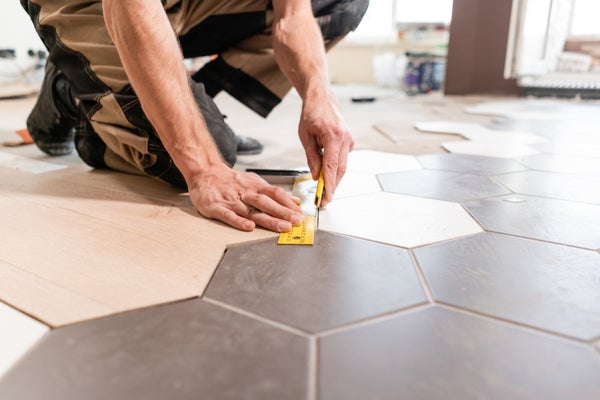 We realize this new homeowner tip depends on whether you have the funds to renovate after your house purchase. If you have the financial capability, consider working with your contractor to complete all renovations at once. It may save you some money, especially if the projects involve rewiring, plumbing, and moving walls or getting a temporary place to stay while construction is happening.
5. Add some color.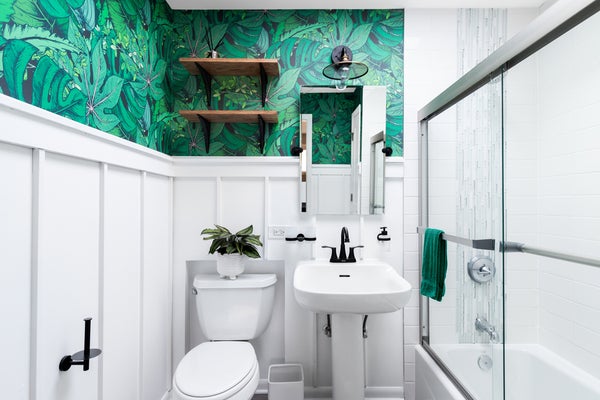 Have you dreamed of looking at paint swatches to find the perfect color to match your aesthetic? Now that dream can come true. Owning your home means that you can add as much—or as little—color as you want; you can even change it yearly if you please!
Here are some fun ways to help your house match your style:
Paint an accent wall in your bedroom or the living room (you can even paint the ceiling!). For a calming look, go with dark greens or blues. For a vibrant pop, consider pastels or bold red.

Try putting wallpaper on one wall as an accent (or all walls if you feel committed). Consider wallpapering the guest bedroom or bathroom—just in case you don't like it, you don't have to see it very often. You can even wallpaper tiny spaces like the back of your medicine cabinet or the walls of your kitchen cupboards; for small spaces, use wallpaper decals for easy installation and removal.

Paint the front door.

Choose bright décor items like bathmats, living room rugs, lamps, and artwork. You can find pendant lights in various colors to amp up each room.

Want to make your bathroom or kitchen tile more colorful? Purchase peel-and-stick tiles and apply them right over your current tile—no grouting required.
6. Don't forget to deep-clean.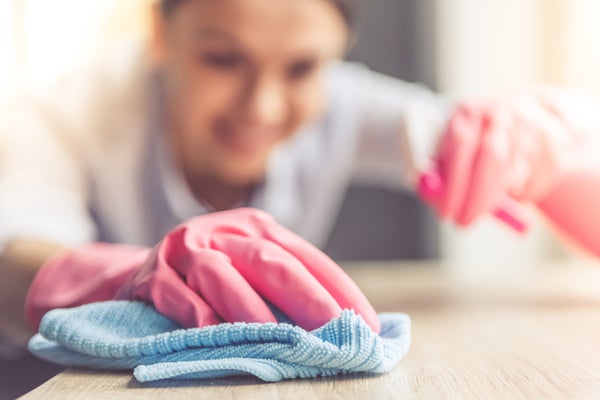 When dreaming of how to become a homeowner, you may have pictured turning the key to your brand-new home and being greeted with sparking walls, gleaming floors, and the scent of lemon furniture polish in the air.
The reality may be a little different. Most sellers are requested to leave the home in "broom-clean" condition, but that's a loose term, and everyone's definition of clean is different. You will most likely have some scrubbing to do to disinfect the house and make it your own. Hiring a cleaning company can help save you time and stress.
7. Start landscaping.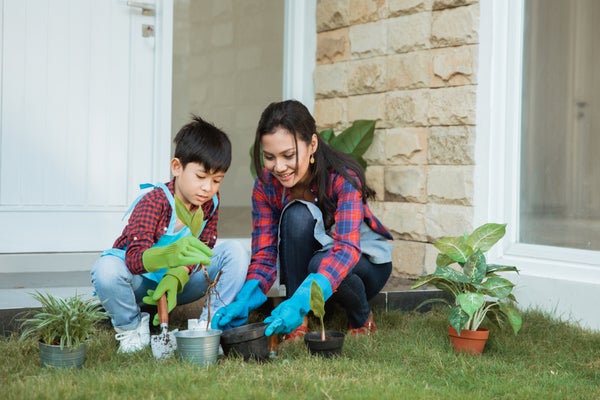 If you've purchased a house with some green space, now you can have barbecues, grow your own garden, and even raise some chickens if there is enough room! (Homeowner tip: Check your local ordinances before bringing in the chicken coop.)
Purchase a lawnmower, plant seeds for your summer garden, and landscape your yard to create an inviting space for relaxing and entertaining. You could even add a fire pit to make your outdoor area even more inviting.
If you bought a condo or apartment without any outdoor space, no problem! You can still create an indoor plant haven with natural light from your windows. Learn how to start an indoor garden at home.
8. Wait to buy furniture for your home until you're settled.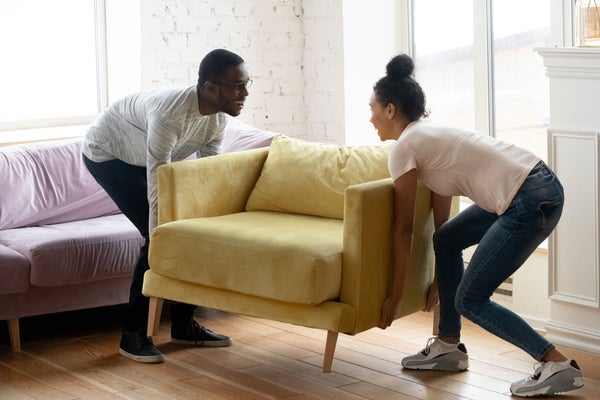 Styling your new home is one of the most exciting parts of becoming a homeowner. Once you close on a property, you may be tempted to buy a whole new set of furniture right away. However, there are a few reasons to wait on large furniture purchases:
You won't be sure of what you need until everything is settled. You may think you need certain items in your new space, but once you move in, you may realize that they aren't necessary or won't fit. It's best to work with what you have first and add if needed.

New houses can come with unexpected expenses. Before styling your home, make sure you have enough money set aside for things that might need fixing or replacing. If you don't, it's a good idea to wait on new décor. Learn about the best time to buy furniture.
If you want to save money while still decorating your home, thrifting is a great way to get a whole new look for less—you'll also be helping the environment and can find more unique items. Many secondhand shops and online marketplaces sell just about anything—furniture, appliances, light fixtures, rugs, and even plants.
Check out more money-saving tips for homeowners.
9. Get to know your neighbors.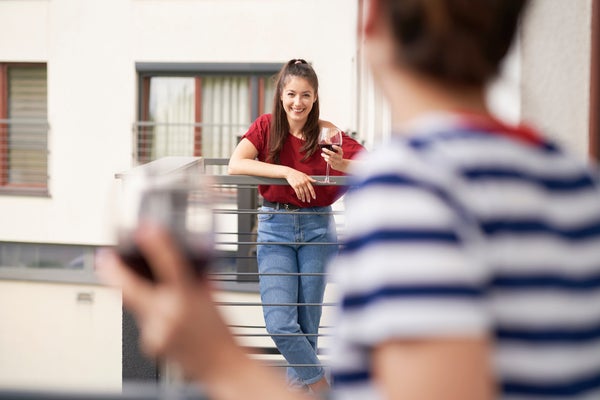 It's a smart idea to introduce yourself to your neighbors and find out everyone's names. Getting to know the neighborhood means the people around you are much more likely to reach out if you need help. With time, you may get to know them so well that you'll be able to entrust them with a spare key if you accidentally get locked out or need your plants watered while you're out of town.
10. Start your maintenance routine immediately.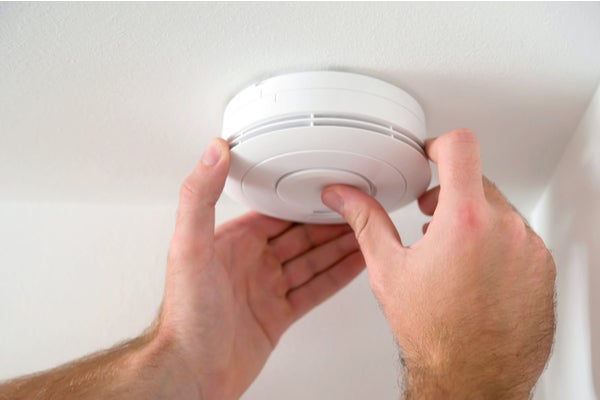 While you're at the hardware store picking up the plungers, add HVAC air filters and new fire and carbon monoxide detectors to your new homeowner checklist. That way, you'll know exactly when you last changed them.
Upon moving in, it's important to develop a maintenance routine early, so it becomes a habit. Knowing what your house needs will help extend the life of your major systems and appliances, which can save you money in the long run. Our new homeowner maintenance guide and homeowners guide can help you get started.
11. Protect your budget with homeowners insurance and a home warranty.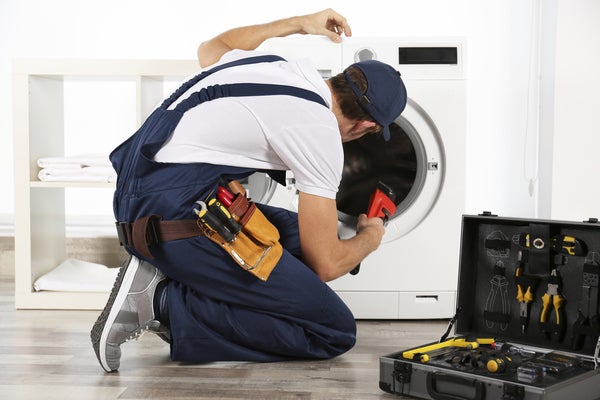 You may not be able to plan for every misstep or hiccup that comes your way. However, one of the best new homeowner tips is to make sure you're ready to tackle the unexpected. Having homeowners insurance is often a requirement from mortgage lenders and protects you from things like theft, fires, and other natural disasters. Learn more about the differences between home insurance and warranty in our Home Warranty vs. Homeowners Insurance blog article.
You also need a reliable home warranty from American Home Shield®. Becoming a homeowner is a huge accomplishment and a significant investment—we can help protect your budget when major parts of your home systems and appliances break down.