Is it time to replace or install a new gas stove oven? You can install your gas stove oven yourself with Home Matters experts installation DIY tips.
If you've repaired your gas stove one too many times, it's probably time to replace it. Hiring a professional to install your gas stove oven could cost you a few hundred dollars, but you can save on this expense by doing it yourself. Follow the instructions below to replace and install your gas stove safely, and you'll be back to frying up bacon in no time.
STOP: Before you begin replacing your gas stove, check local codes and ordinances to ensure homeowner installation is permitted.
---

---
Materials:
Flexible corrugated gas connector
Wrench
Yellow Teflon pipe-joint tape
Gas leak detector or liquid soap
Step 1: Buy the right gas stove connector
Safety tip: When you're installing a gas stove, you never want to reuse a connector. So before you begin, go to a home center or hardware store and purchase a new connector. Buying the right connector is the most important step to a safe installation. Look for these things:
Make sure it is clearly marked for a "range."
Buy a connector that comes with the end connector fittings you need. Usually the gas line will be a 1/2-in. black threaded pipe, and the connection to the stove will be a male (external threads) or female (internal threads) 1/2-in. fitting. If you can't find a connector with the end fittings you need, use a black gas pipe fitting on the line to accommodate the end fittings.
Get a connector that's long enough to give you room to work between the stove and the wall.
Step 2: Pull out the range
Pull out the range and shut off the gas cock (it's off when the lever is at a right angle to the pipe). The shutoff will either be located behind the range, or in the basement just below. If you don't have a shutoff, this is the best time to add one for your safety.
---
---
Step 3: Wrap the pipe threads
Wrap yellow Teflon pipe-joint tape twice around the threads clockwise. The 1/2-in. x 3/4-in. coupling accommodates the 3/4-in. end connector fitting, since connectors with 1/2-in. end fittings at both ends are not always readily available.
Step 4: Attach the connector to the gas line
Remove the end connector fitting, wrap the unbeveled end with Teflon tape, and screw it to the gas line. Safety tip: ALWAYS use both of the end fittings and NEVER screw the connector nuts to a black gas fitting or pipe or you will be guaranteed a leak. Also, be careful not to kink or force the connector into sharp bends.
Step 5: Use a street elbow
Screw a 1/2-in. x 1/2-in. street elbow into the range gas port. Then screw the connector's other end fitting into the street elbow. Use Teflon tape on each fitting, and be careful not to over tighten.
Step 6: Tighten the nuts
Tighten the connector nuts to the two end connector fittings, making sure to hold the tube straight against the fitting. Safety tip: Do NOT use Teflon tape on these threads as it can interfere with the seal.
Step 7: Check for leaks
IMPORTANT: Always check your work for leaks. Turn on the gas cock (vertical position) and light the range burners for about a minute to get the air out of the gas line. Then spray all the joints with gas leak detector (sold at home centers). You can also use warm, soapy water. If there are any bubbles around a joint, this indicates a leak. For added safety, you can call your local gas company to check your work.
Step 8: Move the new stove in place
If there are no leaks detected, push your new stove in place and make sure everything is level. When you're all set, it's time to get cooking!
Sources:
https://www.familyhandyman.com/project/how-to-install-a-gas-stove-without-dangerous-leaks/
Do you need help with your Stove? AHS ProConnect offers Stove repair near you.
---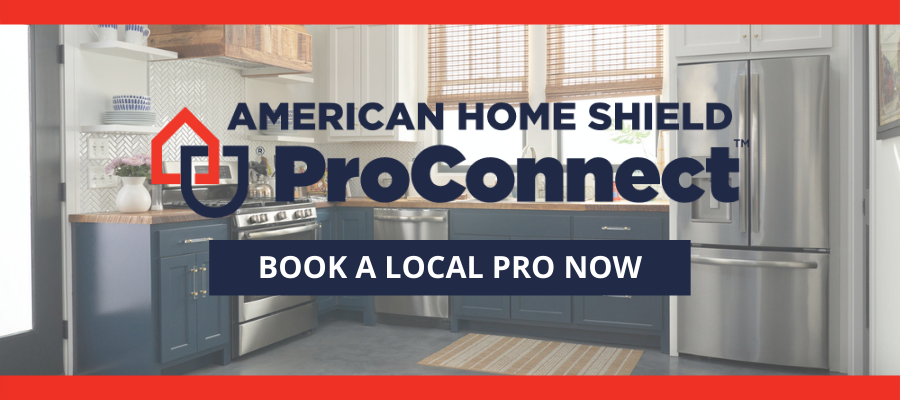 AHS assumes no responsibility, and specifically disclaims all liability, for your use of any and all information contained herein.