Home Built-in Microwave Ovens Warranty Coverage
Home Warranties Explained
Your built-in microwave is a convenient appliance in your kitchen, which means it's one that you want to keep in proper working order. Like any appliance, built-in microwaves will have needed repairs. A magnetron failure might stop the built-in microwave from heating properly, a faulty fan or transformer could result in a malfunction, or a blown fuse could leave the lights off. Built-in microwaves typically last about 8 or 9 years, and over the course of that time, it's likely your built-in microwave will have some needed repairs. When these issues occur, you'll want to resolve them quickly so that your built-in microwave can be functional again.
American Home Shield's® Home Warranty coverage includes common built-in microwave malfunctions and helps you resolve them. When a malfunction occurs, we'll send a qualified, professional service contractor to inspect your built-in microwave, identify the problem and implement a solution with your approval. Typically, within 48 hours of your service call you'll have a plan in place to get your built-in microwave functioning again.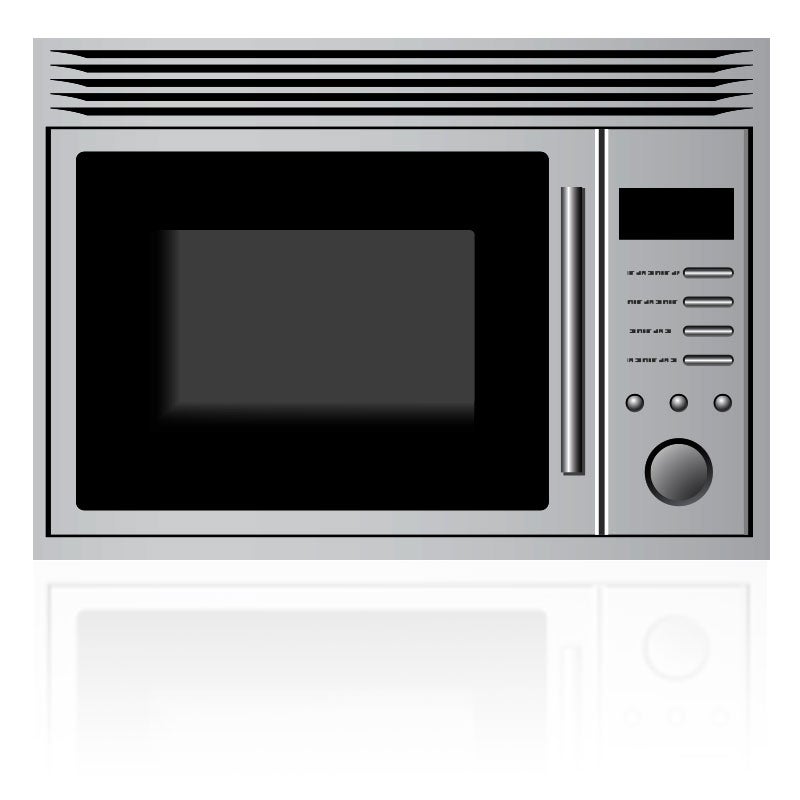 Compare Home Warranty Plans with Built-In Microwave Coverage
The AHS Home Warranty is accessible through two plan options. Explore these plans to find the right one for your home:
The Appliances Plan provides coverage for diagnosis, repair and replacement of a range of appliances in your home, including built-in microwaves.
The Combo Plan, which is the most popular plan, includes the Appliances Plan as well as coverage of major components of home systems, such as the HVAC unit, plumbing, water heater, garbage disposal and more.
So, when it comes to choosing the right home warranty including coverage for your built-in microwave, consider what systems and appliances in your home require this layer of protection. If you have new systems still under manufacturer warranty, for example, you might opt for the Appliance Plan. On the other hand, the Combo Plan might be best if your current systems are no longer backed by a manufacturer warranty.
What's Covered in a Home Warranty with Built-in Microwave Coverage?
The AHS Home Warranty covers all of your built-in microwave's components and parts. As a part of the Appliances Plan, you will receive up to $3,000 in coverage for diagnosis, repair and replacement of your covered built-in microwave. While mechanical failures due to normal wear and tear are covered, regular maintenance of your built-in microwave is not. Always follow manufacturer-recommended maintenance schedules to ensure your built-in microwave is in proper working condition. Home Warranties with built-in microwave coverage add another layer of protection, allowing you to rest easy knowing that when a covered malfunction occurs, AHS' qualified, professional contractors will be there to help.
Suggested Plan For You
With a Home Systems Warranty Plan, you will be covered for the replacement or repair of the components of many key home systems, including the Built-in Microwave Ovens.

Get Quote