Selling a home can leave clients feeling vulnerable and tense. So much is out of their control, including timeframes, and sometimes their next steps depend on the successful sale of the property. It can help offset their anxiety for sellers to know they can depend on their real estate professional to look out for their best interests. Here are a few things you can do to help reassure and protect sellers: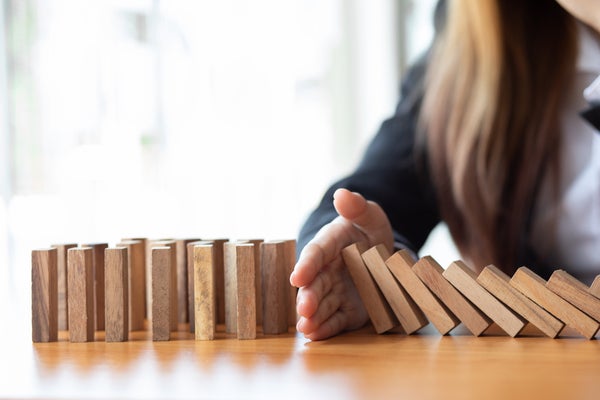 Do your homework.
Calculate comparables and do a thorough market analysis to help sellers realistically price the home to generate maximum interest. Be prepared to present facts and evidence to help prepare your clients for what they might expect in the way of sales price and days on market.
Give honest feedback.
You're not ultimately helping sellers if you tiptoe around an issue, repair, or drawback that may dissuade potential buyers. While it can be hard for sellers to hear criticism of their home, it can be harder for them to watch their listing stagnate.
Make sure sellers understand the importance of disclosures.
Explain the legal ramifications of failing to disclose something that can affect the property's value or appeal. It may be a good idea to present some examples of disclosures, and to give an overview of how sellers have been held liable in the past for not disclosing defects.
Offer common sense suggestions for showings.
Explain to clients exactly who will be showing the property and how showings will be scheduled. Suggest that they remove valuables from the home or at least avoid leaving them in plain sight. It's also a good idea for sellers to place computers, bank statements, bills, or any paperwork with personal information in a secure place during showing appointments.
If you hold an open house, have a sign-in sheet for all lookers and avoid letting potential buyers tour the home alone.
Lock all other exterior doors other than the main entrance.
Never communicate to other agents, potential buyers, or contractors that your clients are out of town or not at home.
Keep any access codes or other personal information in a password-protected device and avoid sharing the information with anyone else.
Attend the home inspection so you can convey firsthand information and impressions.
In addition to being able to better communicate with your clients about what transpires during the inspection, you'll also be in a better position to negotiate, if necessary, when you are working with direct information.
In addition to helping to protect a home while it's on the market, the Seller Coverage Option gives your clients a reliable repair resource if a covered item breaks down. This option covers everything in the ShieldEssential® plan and can help protect a seller's budget during the listing period as well as help reduce home inspection issues. The coverage is good for up to six months while the home is no the market, and no money is due until closing. Sellers Coverage is limited to $2,000 on covered repairs and replacements during the listing period, and additional limitations and exclusions apply.
For more information about protecting sellers or about American Home Shield Real Estate home warranties, contact your American Home Shield Account Manager or visit ahs.com.
AHS assumes no responsibility, and specifically disclaims all liability, for your use of any and all information contained herein.