As long-time homeowners know and new homeowners eventually learn, system and appliance breakdowns are an inevitable part of having a house. Virtually every veteran homeowner has a nightmare tale about the time the air conditioning system failed in record heat or the time the refrigerator broke just after it had been fully stocked for holiday meals. It's fair to say that household malfunctions are a matter of when, not if.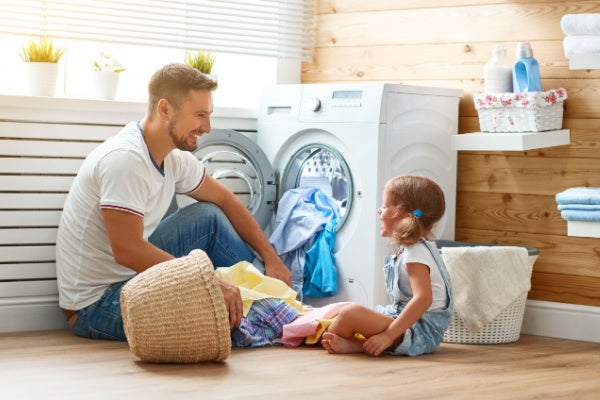 It's also fair to say that many homeowners underestimate home-related repair or replacement costs when setting their budgets. In addition, rising home costs and interest rates have resulted in many home buyers having less cash on hand for such unexpected expenses. Although it costs an average of $4,886 to care for a single-family home each year, 33 percent of home buyers can't afford a $1,000 out-of-pocket expense and 25 percent can't afford even a smaller $500 expense.
Agents may be reticent to broach the subject of unexpected repair or replacement costs when buyers are so excited and enthusiastic about finding a new home. In the happy haze of falling in love with a property, it can be hard to talk about the realities of home ownership. Even so, it's important for agents to arm their clients with the information they need, especially when the clients are new homeowners.
To help clients project the potential costs of home system and appliance breakdowns and be prepared when unexpected expenses arise, here are some points to be sure to cover:
Regardless of the age or condition of the home, having a plan in place to deal with unexpected malfunctions can help lessen stress, worry, and financial surprises.
Potential costs to repair or replace some common items without a home warranty* include:
Plumbing: Up to $1,500
Appliances: Up to $1,700
Heating: Up to $6,000
Cooling: Up to $5,000
Pool and spa: Up to $500
American Home Shield® real estate home warranties are designed to protect buyers and sellers from out-of-pocket, covered repairs on key parts of systems and appliances. Real estate clients receive coverage at discounted rates and can choose from customizable, comprehensive coverage plans designed especially for home buyers and sellers.
Buying a newer home doesn't guarantee freedom from breakdowns. Over 35 percent of American Home Shield HVAC claims are on systems under 10 years old. Forty-five percent of appliance claims and 25 percent of water heater claims are on systems under five years old.
In addition to valuable coverage, American Home Shield members also have access to a nationwide network of qualified, local Pros to help with covered issues.
Having a conversation with your clients about repair or replacement costs can be a positive exchange when you show them how planning for the unexpected can be beneficial in the long run. For more information about helping clients expect the unexpected, contact your American Home Shield Market Manager or visit ahshome.com.
See the plan agreement at ahs.com/contracts for coverage details, service fees, limitations and exclusions. Coverage limits and charges for non-covered items may apply.
New Jersey residents: The product being offered is a service contract and is separate and distinct from any product or service warranty which may be provided by the home builder or manufacturer.
*Repair/replacement cost is the eightieth percentile as reported in a nationwide survey of homeowners conducted in 2022 by ClearVantage for American Home Shield.
AHS assumes no responsibility, and specifically disclaims all liability, for your use of any and all information contained herein.