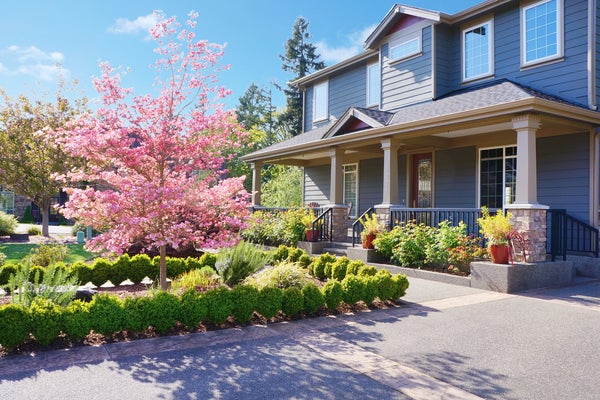 Want potential buyers to get a great first impression of your home? It starts with curb appeal. Luckily, there are easy, low-cost ways to amp up your curb appeal without breaking the bank. Keep your home beautiful inside and out with these quick tips.
1. Add a burst of color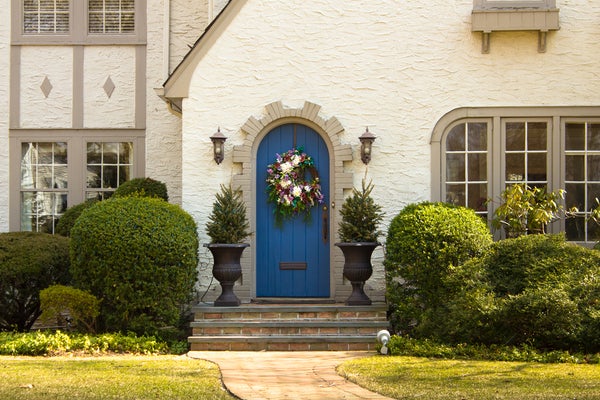 Front entryway looking a little drab? Dress it up with a bold front door. For an up-to-the-minute look, try a deep, regal indigo or a rich shade of red. If you're feeling particularly daring, give your door the Midas Touch with a bright metallic gold.

2. Spruce up your windows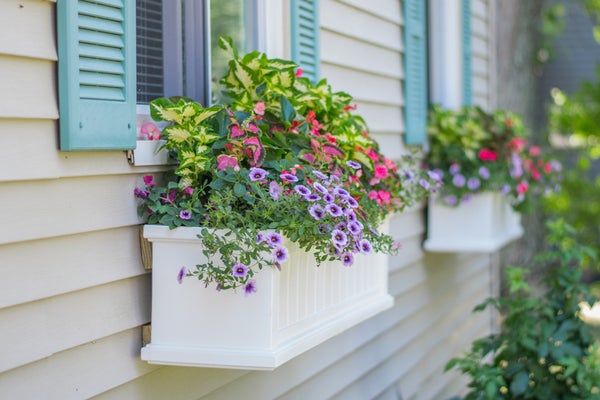 Windows are a great place to add color and interest to the front of your home. Installing brightly painted shutters can make the outside of your home appear completely new.

Also consider window boxes—not only can the boxes themselves provide a pop of color, but flowers also add much-needed texture and dimension to an otherwise flat facade. Just make sure they're properly attached!

3. Get symmetrical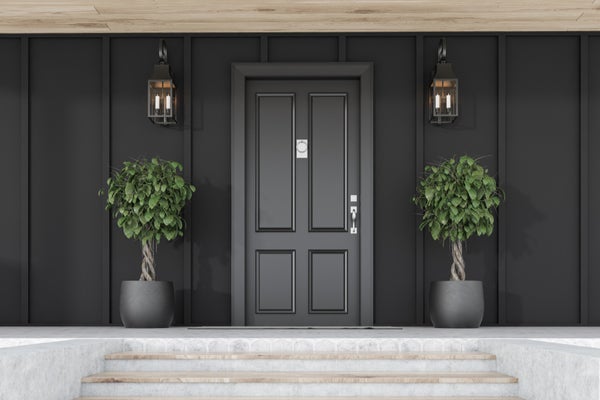 Many people find symmetrical arrangements visually appealing. Luckily, symmetrical decor is both pleasing to the eye and a snap to arrange. Try two identical porch lights on either side of your front door or place potted place in pairs to achieve an aesthetically balanced look.

4. Out with the old, in with the new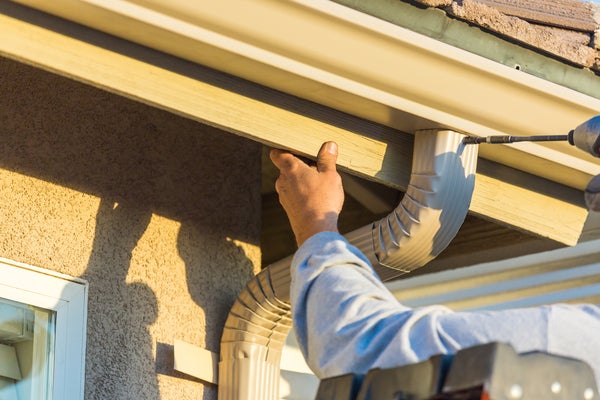 One of the easiest ways to give your house a fresh new look is to replace old hardware, rain gutters, and downspouts. Hinges or house numbers rusty? Invest in some new ones—you'll be pleasantly surprised at the substantial ROI. Coordinate the metals you select for a unified look.

Next > 4 Tips to Keep Your Freezer in Great Condition All Summer Long
AHS assumes no responsibility, and specifically disclaims all liability, for your use of any and all information contained herein.