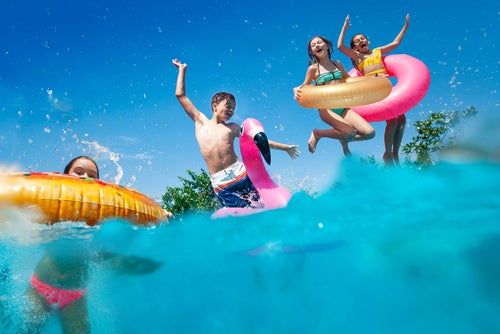 Rising temperatures mean it's time to reopen your pool. With the endless days of summer swims, sometimes you have trouble distinguishing the clean towels from the dirty ones or can't find your kid's goggles in the sea of pool floats and noodles.
Use these pool storage ideas to help keep the area organized, so you can enjoy your swim.
1. Hang a wine rack for clean towels.
It's easy to use and makes a colorful addition to your backyard décor with all your different beach towel designs on display. Consider using a wall-mounted wine rack as a holder for clean, rolled-up towels. It's a fun and easy pool organization idea.
2. Utilize a coat rack for wet towels.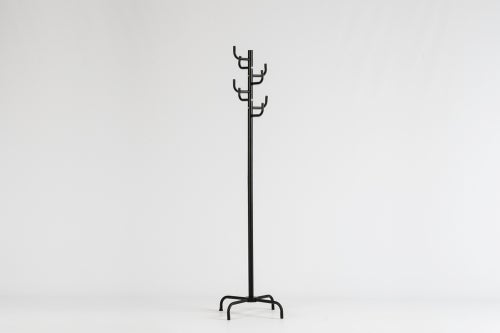 You'll also need pool towel storage ideas for wet towels. Find an old waterproof coat rack or make one out of PVC pipes to hold all those dripping-wet towels. Just make sure you put it in a spot that provides easy access and is covered from any rain showers.
3. Use a pallet for noodle storage.
Is there anything pallets can't be used for? Consider repurposing this versatile décor item into a prime pool organization tool. Simply sand it, paint it, and prop it up against or attach it to a wall. It's the perfect storage solution to keep pesky pool noodles out of the way when they're not in use.
If you want to take your pool noodle storage idea up a notch, add hooks for towels and baskets for flip-flops and pool toys.
4. Hang baskets along the fence for accessories.
When it comes to affordable swimming pool storage ideas, you can't beat plastic baskets from the local dollar store. They provide storage for pool toys, small accessories, or other swimming pool equipment. Hang them from the fence for easy access.
5. Contain your floats in a cargo net.
Comfy pool floats are perfect for relaxing with a cold drink while taking a break from swimming. However, keeping them in the pool when not in use can cause the plastic to erode, and they may not make it through the summer.
To ensure your floats last all summer long, you need a pool float storage idea. The good news is that if you have a large, blank wall close to your pool, you're all set. Gather some outdoor-grade hooks with the non-damaging adhesive on the back, place them along the wall, and hook a cargo net on each of the hooks. Then, just add the floats.
Be sure to space the hooks far enough apart to ensure easy retrieval of your floats when you're ready to use them. For pool float storage outside of swimming months, deflate the floats and keep them indoors.
6. Create a floating toy box.
For a creative twist on pool toy storage ideas, consider cutting up an old pool noodle and attaching the pieces around a small, dollar-store laundry basket. That way, the basket can float in the water, making playtime and toy cleanup a breeze!
You can also use these baskets to keep snacks and drinks within reach while swimming.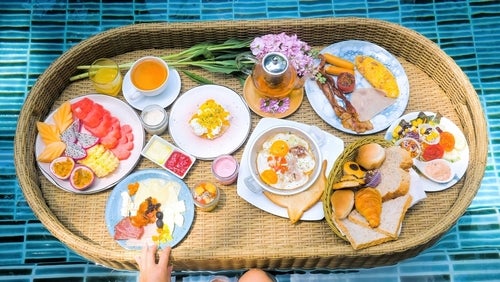 Keeping up with pool organization and swimming pool maintenance in the summer is important. Make it easier with these smartphone apps for pool maintenance, plus our pool maintenance guide.
However, even with routine maintenance, parts of your pool may malfunction over the years. That's why you need a home warranty with pool coverage. When a covered component of your pool or spa needs to be repaired or replaced, rely on pool and spa warranty coverage from American Home Shield®. Check out our pricing and plans to find the best plan for your budget and household needs.
AHS assumes no responsibility, and specifically disclaims all liability, for your use of any and all information contained herein.