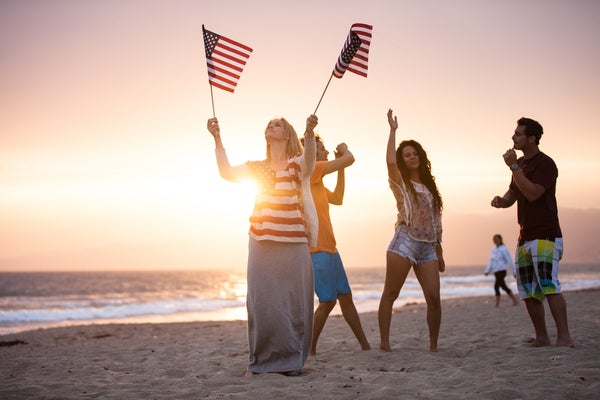 As the unofficial first day of summer, Memorial Day is a holiday made for celebrating outdoors. Here are our easy tips and expert tricks for a memorable, backyard gathering.
1. Don't Forget to Honor Our Servicemen and Women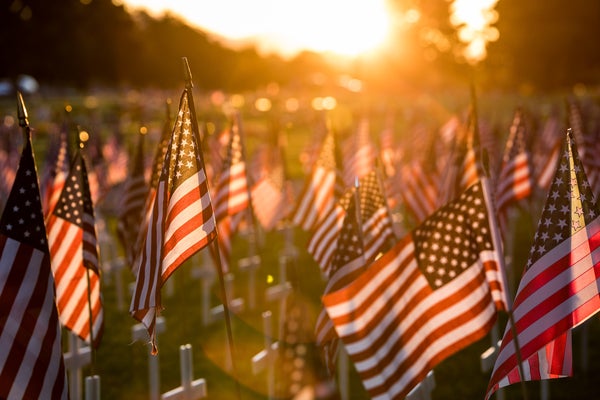 Memorial Day isn't just about getting the day off work to celebrate the start of summer; it's about honoring the veterans, servicemen and women, and others who fought for our country and sacrificed to protect the freedoms we all enjoy. Consider taking the time to reach out to veterans in your community to thank them for their service, placing flags and flowers at a national cemetery, volunteering your time to help causes that support veterans, writing a letter of thanks to a military family, or even fostering a pet while their owner is deployed. You'll feel great practicing gratitude and you'll still have time to enjoy the party, too!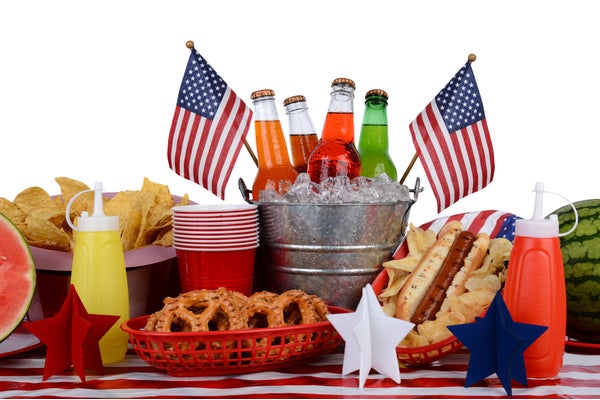 Whether you are celebrating with members of your household or inviting a few guests over, decor can go a long way in setting a festive scene. It's easy to repurpose old 4th of July decorations for a Memorial Day celebration. Alternately, if you buy patriotic party supplies now, be sure to save what you can to use a few weeks later for Independence Day.
Think red, white, and blue colors, as well as flags, stars, and stripes for an all-American décor theme, and you've set the stage for a great party! Also, if you have an American flag waving proudly at your home, remember that citizens are asked to display the flag at half-staff before noon on Memorial Day.
3. Provide Yummy Food and Drinks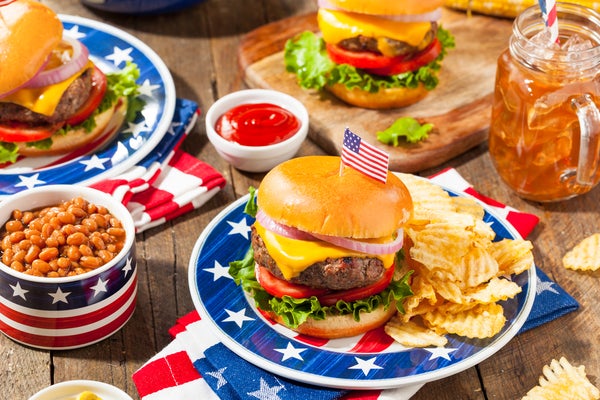 Just like the décor, the food you serve will help foster a fun environment. If the weather's good (and we hope it is!), consider having a traditional barbecue with all-American classics such as burgers, hot dogs, baked beans and potato chips, along with your favorite side dishes and all the trimmings and condiments. A flag cake is a patriotic and easy dessert to serve. You can also save time by purchasing a white sheet cake at the store and decorating the top with berries in a flag design.
4. Plan Activities for the Kids...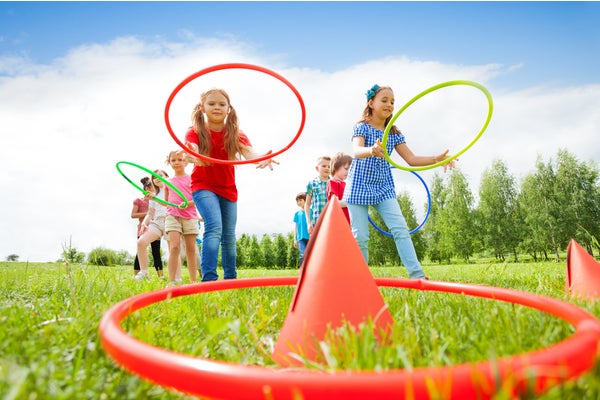 Keep the kiddos entertained with some fun backyard games and activities. This doesn't have to be elaborate or expensive: think about ways to keep kids active and occupied with easy games like a ring toss, a scavenger hunt, potato sack races, and more.
5. ...And Fun Games for the Adults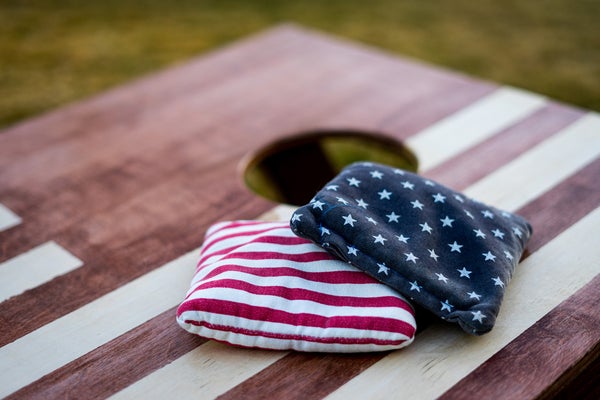 Don't let the kids have all the fun! Fun backyard games where adults can join in, too, are great for family gatherings. Easy and popular games for all ages include corn hole, capture the flag, lawn Twister, and for those with pools, the classic Marco Polo game.
AHS assumes no responsibility, and specifically disclaims all liability, for your use of any and all information contained herein.